By Allen Michie
The series gives a fine overview of its selected artists, and it does an even better job of introducing the turbulence, torments, treasures, and trippiness of 1971 to audiences who didn't live through it (or who can't remember much of it, for whatever reason).
Throughout 2021, "The 1971 Project" at The Arts Fuse has been celebrating the extraordinary music of 50 years ago. We are not the only media to recognize that — perhaps never before and never since — has a single year offered such a diverse range of quality popular music powered by an ensemble of creative (often visionary) young artists finding their paths. Since May, Apple TV has been presenting an eight-part documentary series, 1971: The Year That Music Changed Everything. It's an exhilarating and exhausting cross section of a year that, for better or for worse, culturally and politically, sets the trajectory for the future we're still living in.
This review covers episodes 5-8. (For the first four episodes, click here.)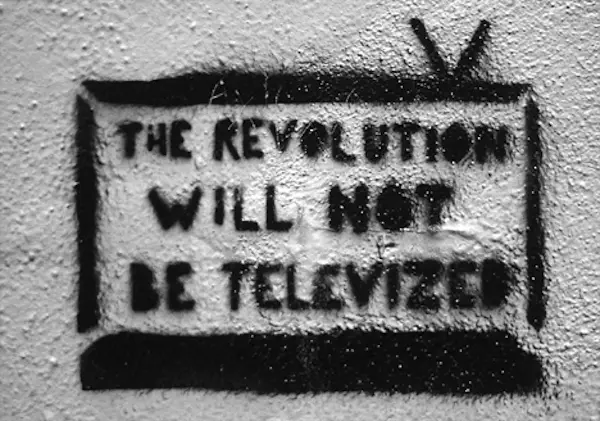 Episode 5, "The Revolution Will Not Be Televised," traces how the high-minded Civil Rights movement of the '60s became the much grittier Black Power movement in the early '70s. The narrative structure winds around the trial of Angela Davis, the dissident who brought Aretha Franklin out of her political reticence. Franklin's "Rock Steady" (whose bassline was not invented, but discovered, like a Universal Truth) would have been a high-water mark for any year, but African Americans were going to expand both the depth and breadth of what R&B could be and mean throughout 1971.
There's a natural pairing between The Last Poets' "When the Revolution Comes" and Gil Scott-Heron's "The Revolution Will Not Be Televised." The music plays underneath gut-wrenching scenes of violence at the Attica prison riot and the Weather Underground's bombing of the California Department of Corrections in San Francisco, a response to the killing of prisoner George Jackson during an escape attempt. (There was another powerful prison protest album that year, Eric Burdon and Jimmy Witherspoon's Guilty!, but this series has no time for now-obscure recordings.) The episode is an excellent introduction to Black Power politics, but the necessary volume of background information takes oxygen away from the music. For example, Marvin Gaye's What's Going On was addressed in the first episode. But it seems a major omission not to consider it here as well, perhaps in a different context.
Episode 6, "Exile" is an extension of episode 2, "End of the Acid Dream." Both are about a depressing nihilism fed by a deepening crisis of drug addiction and the collapse of hippie optimism. The episode opens with scenes of the Viet Nam war, and we hear a newscaster report that there are over 40,000 hardcore heroin addicts among the US forces. It's downhill from there, as we are presented with the horrible things people did in 1971 out of blind obedience to authority: the Stanford prisoners/guards psychology experiment, the Mỹ Lai massacre, and the Charles Manson cult. We hear Stevie Wonder's "Evil," but the song hardly scratches the surface of the angst. Perhaps this would have been the place to include some heavy metal — 1971 was the year of Black Sabbath's Master of Reality and Led Zeppelin IV, among others — but with the exception of a few minutes given to Alice Cooper in episode 3, this genre isn't on the series' radar.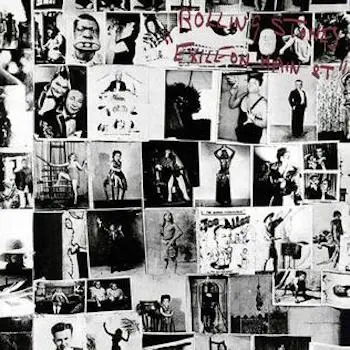 The "exile" of the title largely refers to The Rolling Stones, who were bankrolling major drug dealers at a villa in France while ostensibly working on Exile on Main Street. It's unclear whether we are supposed to feel pity or contempt for these louche bros given all the preceding scenes of traumatic physical and mental violence. The twist is that the self-imposed, drug-induced exiles of The Stones and Sly Stone were rewarded with hugely successful albums and new heights of wild popularity. The message here is murky, but then again, so was 1971.
My favorite part of the episode was the unexpected trip through the other side of the mirror. In this wonderland, everything was happy, clean, and pure. There were only 52 precious weeks in 1971 for members of a cornucopia of sublime musical contenders to sit on the top of the charts — five of them were taken up by "One Bad Apple" by The Osmonds. It's startling to see just how much The Osmonds were the suburban white version of The Jackson Five, down to the smallest details of the dance moves, outfits, and Michael Jackson's distinctive phrasing. They perfectly embodied The Establishment disdained by progressive rock stars. Good for the producers that they gave The Osmonds some time and respect. The adult Donny Osmond is given a chance to sound off: "It was the next big wave within pop culture. I was listening to Crosby, Stills, and Nash; I was listening to Hendrix, and the Doors, and all that stuff. I wanted to be Elton John. I wanted to be Stevie Wonder. But I really wanted to be Sly Stone (without the drugs). But that's not what people wanted me to be. And I think as we look back on the era of '71, and the sexual tensions, the political upheaval, the drug usage, maybe we needed a little more wholesomeness." It's a reminder that the music industry was moving quickly in multiple directions, and no one knew quite where it was going.
Episode 7, "Respect," is about the musicians of Stax Records and related artists. It's one of the best episodes in the series. Attention is shifted firmly back to the musicians and their stories of artistic and personal survival. In contrast to the relentlessly grim portrait of African American politics and society in the previous two episodes, this installment shows musicians overcoming obstacles through the power of their own genius. To the sounds of The Staple Singers' "I'll Take You There" and "Respect Yourself," this is about how black music in 1971 became the soundtrack we still turn to for uplift and conviction.
Tina Turner's story has been told many times before, so the episode does not repeat too much of it here. But she is an excellent starting point because the writers rightly portray her as the liberating force that she has always been. Ike and Tina's still-jarring version of "Proud Mary" (Do the amazing classic records from this year just never stop?) is a five-minute encapsulation of the ice-breaking transition Turner, and all of American soul music, was making into fully self-realized freedom of expression.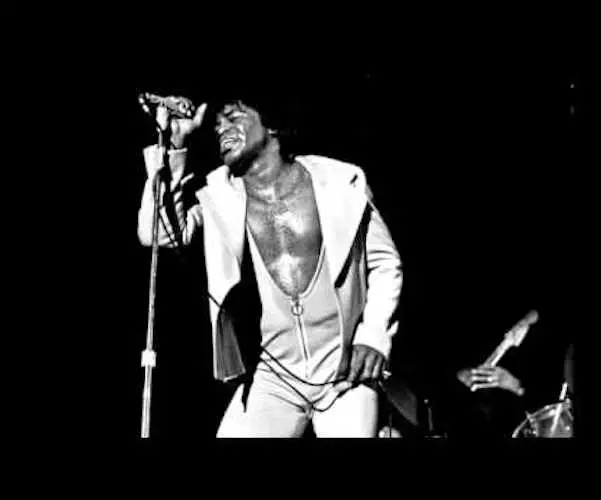 James Brown is the other key figure here, a master of his art who rose from nothing to the top of the industry through the power of his own magnetism and business savvy. Once he started funding his own tours and promoting what he called "Black capitalism," his hits only got bigger and more frequent. "Soul Power" and "Super Bad" are both from '71 and perfectly capture the zeitgeist. "I don't have a TV show, because I'm Black," Brown says. "But I don't hold it against the man. I pity him. Because as long as a man keeps me from doing something, I think I'm better than him. That keeps me going." But in October, black soul music does make it to television: Soul Train pulled out of the station! You'd never expect it after taking in "The Revolution Will Not Be Televised," but soul music in '71 could also be loads of fun. There's an extended bit of Bill Withers on Soul Train, grooving hard on "Harlem" with just a single acoustic guitar, and he has the audience in the palm of his hand.
Fans of Questlove's award-winning documentary The Summer of Soul will enjoy the section about Stax Records owner Al Bell's concert in Ghana, billed as "Soul to Soul," in March of '71. For most of these artists, it was their first trip to Africa, and they are visibly moved. The Staple Singers discuss it as part of a general awakening about African history and the roots of the African American experience. The finest scene in this excellent and moving episode is Tina Turner dancing with African kids to traditional African music, overjoyed, bridging international and cultural distances with unselfconscious ease.
Episode 8, "Starman," is mostly about how David Bowie became David Bowie. As he says, he wanted to "do what he wanted to see on stage," which meant doing something radically different. The episode starts rather unfairly by mocking British conservatism, showing men in black suits and bowler hats in downtown London, as if they were in some kind of majority or the main drivers of British culture. But the point is made.
Bowie wasn't a great natural talent, but he was an actor. He became an entirely new rock star when inspiration (and commerce) demanded. Bowie gets the final sentence in the series: "It came to me that what I was doing, what the next stage of things, was all about. Christ! What have we done? Fuck me, we've just killed the '60s! It really felt like that. We are the future." It's more than a bit self-aggrandizing, but Bowie was running in very fast company. At his first meeting with Andy Warhol, Bowie went into a long mime thing for no apparent reason other than just to be randomly weird (and yes, there's footage). "It was this other world, you know?" Bowie says. "Here was this alternative world that I've been talking about. And it has all the violence, and all the strangeness, and all the bizarreness, and it was really happening." There's some token attention to Lou Reed and Iggy Pop, but the show is Bowie's. He's clearly a disproportionate favorite of the series creators.
Elsewhere, it's refreshing to see some attention to other aspects of the art form in 1971, such as changes in the recording process. We see Pete Townsend in his new home studio, unwieldy by today's standards but revolutionary at the time, splicing and sequencing his way through "Baba O'Riley." There's also, finally, some attention paid to a part of the world other than the US and UK. In Berlin, 1971 was a post-war period of consolidation and relative calm. A quarter of the population was over 65, and youth culture was hungry for new forms of expression. Enter the electronic trio Kraftwerk, providing something truly different from the guitar-based rock and pop that dominated the rest of Europe. Kraftwork pioneered the electric rhythm machine in 1971, the ancestor of the drum machine (the parents aren't to blame for the sins of the children, remember).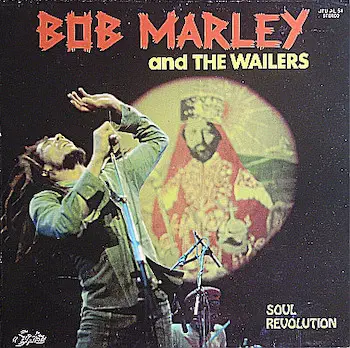 The all-too-brief section on reggae was fascinating, even though it seems it would have been a better fit in one of the more politically oriented episodes. Bob Marley's Soul Revolution dates from '71. It turns out that reggae was not all that appreciated by the Black population of Britain: it was trendy among the Skinheads, racists, and hippie-haters. It's hard to fully explain why this was, and the writers, to their credit, have the humility to not over-simplify the answers. There wasn't much reggae being played on BBC radio, and it somehow became associated with the counterculture. It would have been interesting to hear from Marley himself about his reaction to this phenomenon, if he ever commented on it. I kept thinking about how punk and post-punk groups like The Clash and The Police used ska, wondering if this had some unpleasant roots in the Skinhead adoption of reggae in the early '70s.
The series ends, fittingly, with a rapid-fire montage of pop stars from 1971 to today, concluding with an ominous chord and a freeze on Billie Eilish in her neon green clothes and hair. The interpretation of this is left up to you.
Overall, the series should be commended for its excellent production value, narrative force, broad perspective on history, and judicious research to find unfamiliar but truly gripping video footage. There are many images that will stay with you. It may seem like eight one-hour episodes is awfully generous for just one year but, by the time the documentary is over, you'll likely share my frustration that it only seemed to scratch the surface. There's more that's left out than what's covered — there's nothing at all from classical music, jazz, or country. There's only a few minutes of coverage for reggae, bubblegum pop, heavy metal, folk, or music from anywhere in the world other than the US or UK. The emphasis here is firmly on rock, R&B, and some pop, and it covers that territory well. But the title of the series is The Year That Music Changed Everything.  "Everything" is an awfully big category: it calls for an expansive coverage of a wide spectrum of music.
On its own terms, however, the series gives a fine overview of its selected artists, and it does an even better job of introducing the turbulence, torments, treasures, and trippiness of 1971 to audiences who didn't live through it (or who can't remember much of it, for whatever reason). The series gives all the credit for the excellence of the year's music to the artists, but a lot of the credit should also go to the audiences. The top-selling record charts were marvelously eclectic: they could handle both Jesus Christ Superstar and Kraftwerk, Marvin Gaye and Led Zeppelin, The Osmonds and Lou Reed, The Carpenters and James Brown, George Harrison and The Temptations. I like to think we could have that kind of audience for popular music again, and perhaps someday we will. But I seriously doubt it will happen anytime in the next 50 years.
If you've read this far, you'll enjoy looking back over The Arts Fuse's "1971 Project" entries for February, March, April, May, June, July, August, September, October, November, and December. There will be one more entry in January 2022 to bring us up to an even 12.
---
Allen Michie works in higher education administration in Austin, TX.