By Jonathan Blumhofer
The pandemic may have largely shut down live musical performances for 2020, but the recording industry remained alive and very active these past twelve months.
In classical music, 2020 was the year of the Beethoven anniversary – the composer's 250th birthday fell on December 16th – and, while the expected flood of Beethoven concerts necessarily dried up, there was no shortage of new Beethoven recordings, old ones re-released and/or compilations of one or the other.
There was much else going on, too. In lieu of live concerts, I reviewed well over 100 CDs this year for the Fuse. Below is my year-end tally of 2020's best classical albums: they're divided among local ensembles/musicians, a few choice selections from the Beethoven Deluge, and fifteen further releases that, to my ears, have stood the test of repeated listening.
As always, this is not a comprehensive list (nor is it intended to be). Feel free to agree, disagree, add your own selections, etc. Above all: happy reading!
(Some) Local Releases of Note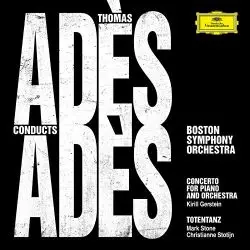 Thomas Adès, Orchestral Works (Deutsche Grammophon) – The Boston Symphony's two best premieres (American or world) of the last five years were each of pieces by the orchestra's Artistic Partner, Thomas Adès. How happy, then, that the pair of 'em – 2013's Totentanz and 2019's Concerto for Piano and Orchestra – turned up on a scorching DG album that captured all of their (respective) terror and whimsy.
Harold Shapero, Orchestral Works (BMOP/Sound) – Gil Rose and the Boston Modern Orchestra Project never sleep, or so it seems. There were a number of fine BMOP releases this year (including a Grammy-nominated collaboration with Rose's Odyssey Opera). This overdue tribute to Brandeis cornerstone Harold Shapero was one of them: bracing performances of gripping music that should be far better-known than it is.
Soul House (New Amsterdam Records) – The Worcester premiere of Robert Honstein's Soul House was one of my favorite musical events of 2018. Hub New Music's debut recording of the piece this year captured all of its charm, pathos, and humor.
A Celebration: Chamber Music by Bernard Hoffer (Albany) – Richard Pittman and Boston Musica Viva have championed Bernard Hoffer's music for years and A Celebration brings together a generous sampling of their recent Hoffer commissions. It's all crafty, ear-catching stuff, brilliantly played and flawlessly recorded.
Best of the Beethoven Anniversary Releases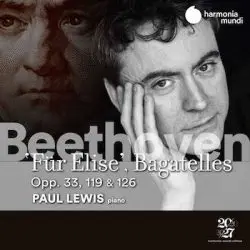 Bagatelles (Harmonia mundi) – You can't go wrong with Paul Lewis playing Beethoven's three sets of Bagatelles here: everything's right, technically, stylistically, sonically. And the filler (from the familiar Für Elise to the bizarre G-minor Fantasia) is perfectly chosen.
Beethoven Around the World (Erato) – Quatour Ébène's traversal of the sixteen Beethoven string quartets – taped in seven cities on six continents – is a marvel from start to finish.
Triple Concerto (arr. Reinecke) (Accentus) – You didn't know that Carl Reinecke arranged the Triple Concerto for piano trio? Until this album came along, neither did I. It's a monstrous workout, sure, but played here with infectious aplomb by Gidon Kremer, Giedre Dirvanauskaite, and Georgijs Osokins. Paired with a blistering performance of the Chopin Piano Trio, this is one of 2020's real musical pleasures.
The Rest of the Year's Best Classical Recordings
Dmitri Shostakovich, Symphony no. 13 (CSO/Resound) – Riccardo Muti's isn't the first name you might think of when it comes to the music of Dmitri Shostakovich. But here he drew a harrowing, intense reading of the composer's symphonic setting of Yevgeny Yevtushenko's poem, Babi Yar from the Chicago Symphony Orchestra and Chorus: stunning stuff.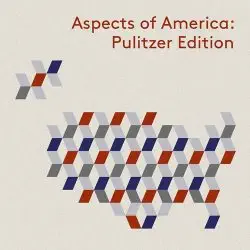 Aspects of America: The Pulitzer Edition (Pentatone) – The Oregon Symphony's ongoing survey of neglected American orchestral music continued with this terrific (and now Grammy-nominated) disc comprising symphonic scores by Howard Hanson, Walter Piston, and Morton Gould.
Ecstatic Science (New Amsterdam) – Flawless ensemble playing and an engrossing program from yMusic, one of the days finest new-music ensembles, reminded that contemporary music can be so much more than grim and off-putting.
Whither Must I Wander? (Odradek) – Baritone Will Livermore and pianist Jonathan King teamed up for a haunting, stylistically rich exploration of the subject of journeying – one that proved especially poignant in this year of isolation.
Josef Suk, Asrael (BR Klassik) – Suk's sprawling, elegiac symphony can too easily get lost in its own riches. But it doesn't here, which is as much a testament to Jakub Hrůša clear-eyed conducting as the Bavarian Radio Symphony Orchestra's mighty, focused playing.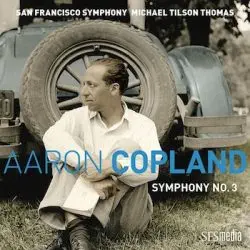 Aaron Copland, Symphony no. 3 (SFS Media) – Michael Tilson Thomas began his tenure as music director of the San Francisco Symphony in the mid-'90s with some epic Copland programs and recordings. He ended it this year with more of the same: a radiant, triumphant account of one of the great symphonies penned on these shores.
Max Bruch, The Symphonies (CPO) – Robert Trevino and the Bamberger Symphoniker teamed up in this winning survey of Bruch's inimitable symphonies, which were released to mark the otherwise-unnoticed centenary of the composer's death this year.
Amy Beach, Piano Quintet (Hyperion) – Beach's surging 1909 Quintet has never been better-recorded than in this masterful account from pianist Garrick Ohlsson and the Tákacs Quartet.
Dmitri Shostakovich, Violin Concertos (Hyperion) – Violinist Alina Ibragimova hit all the marks on this disc: one of the most focused and knowing of readings of these two crepuscular masterpieces to come along in recent years.
Ethel Smyth, The Prison (Chandos) – Smyth's captivating, last major work (premiered in 1931) finally got its belated debut recording. It shouldn't have taken so long but, since it did, this was worth it.
Anna Clyne, Dance (Avie) – This was a great year for Anna Clyne fans: two excellent (and generous) albums of her orchestral music were released within months of one another. My favorite of the pair (by a hair – the other one was Mythologies) was this one: a beguilingly lyrical cello concerto based on a Rumi poem.
Christopher Rouse, Symphony no. 5 (Naxos) – Rouse's penultimate symphony takes on that most famous of Fifth's – Beethoven's – with a breathtaking assurance and tremendous character of its own. It's done full justice by the Nashville Symphony and conductor Giancarlo Guerrero.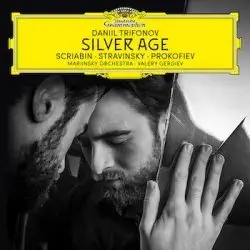 Babel (Signum Classics) – The Calidore String Quartet's gripping new album combined a strikingly-addressed concept (interpersonal communication by way of string quartets by Robert Schumann, Caroline Shaw, and Dmitri Shostakovich) with playing of wholly-captivating intensity.
Uri Caine, The Passion of Octavius Catto (Winter & Winter) – Caine's cantata on the life and death of the 19th-century civil rights leader is timely, devastating, and, ultimately, uplifting. It's also performed with a dazzling sense of style.
Silver Age (Deutsche Grammophon) – Daniil Trifonov's musical chops and sheer pianistic ability are second-to-none, as is ably demonstrated in this knockout survey of keyboard music by Alexander Scriabin, Igor Stravinsky, and Sergei Prokofiev. At the end of a devastating year, this sort of salubrious musicianship is fully in order.
---
Jonathan Blumhofer is a composer and violist who has been active in the greater Boston area since 2004. His music has received numerous awards and been performed by various ensembles, including the American Composers Orchestra, Kiev Philharmonic, Camerata Chicago, Xanthos Ensemble, and Juventas New Music Group. Since receiving his doctorate from Boston University in 2010, Jon has taught at Clark University, Worcester Polytechnic Institute, and online for the University of Phoenix, in addition to writing music criticism for the Worcester Telegram & Gazette.