Most of the can't-miss acts on this year's Lowell Folk Fest roster are artists who make preserving musical traditions a family business.
By Noah Schaffer
In its thirty years the Lowell Folk Festival (July 29 through 31) has become an annual tradition for many families. So it's appropriate that most of the can't-miss acts on this year's roster are artists who make preserving musical traditions a family business: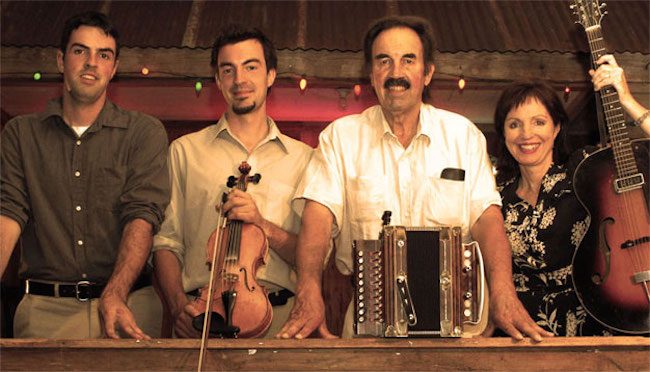 Savoy Family Cajun Band: Cajun music and culture is such an ingrained part of our image of Louisiana that it is hard to remember that here was a time when it almost became extinct. By the 1960's Southwest Louisiana's French-Canadian descendants had barely survived years of shame and discrimination. Entertainers adopted anglicized names and school children were punished for speaking in French. Fifty years ago, determined to keep the music going, a young accordion builder named Marc Savoy opened the Savoy Music Center in Eunice, LA. A decade later, he began performing with his wife Ann. When not leading their famous Saturday morning jam sessions the Savoys are international ambassadors who are often tapped for TV and movie appearances. Son Wilson last appeared in Lowell in 2014 with the Pine Leaf Boys and Joel was at the festival the prior year with Jesse Lége. The only missing Savoy is their sister Sarah, who now performs cajun music in Paris.
Debashish Bhattacharya and Family: Another instrument maker, Bhattacharya began playing North Indian Hindustani classical ragas on the Hawaiian steel guitar. These instruments had been a part of the Indian classical music world since the '30s. But, Bhattacharya tells The Arts Fuse, it meant "people were still using Western guitars to adapt to our music."
That led him to create his three "holy trinity" guitars, a process which took 12 years to complete. "The nuance that you hear in traditional Indian soundscapes can be found in no other guitar, "he explains," these slide guitars are designed and crafted in Indian." "You can hear what this achievement means when you hear the intensity in my music."
In recent years Bhattcharya has been joined on stage by his brother Subhasis on tabla and his daughter Anandi, who sings and plays the tamboura. "They are my blood," he says. "They share my good days and my bad days.They know me best."
The hard-touring Bhattacharya is a fairly regular visitor to New England, but his daytime sets in Lowell will give him an opportunity to improvise on the daytime ragas that aren't played during evening concerts.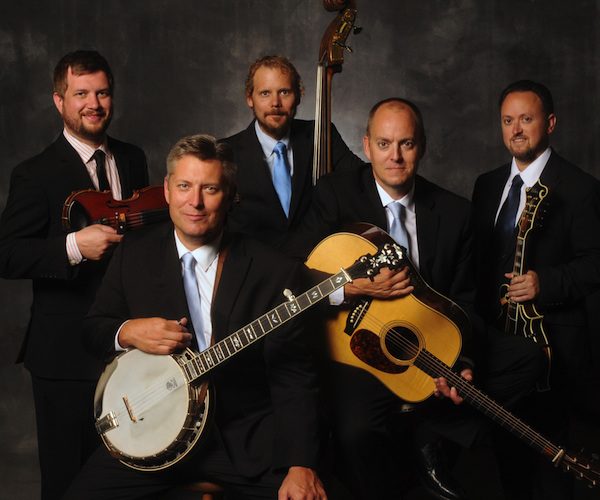 The Gibson Brothers: Brothers Eric and Leigh Gibson grew up on an upstate New York dairy farm. Much of their early exposure to bluegrass came from radio and TV broadcasts from Canada, which has long admired traditional country sounds. Their unique brotherly harmonies, thoughtful songwriting, and faux-sibling rivalry stage banter have made them one of the bluegrass circuit's top draws. Their latest album, Brotherhood, finds them covering classics by prior country and bluegrass brother duos such as the Delmores, Louvins, and Everlys.
Spencer Taylor Jr. and the Highway QCs: Taylor has been on the gospel highway ever since 1957. That's the year he joined the Highway QCs, whose alumni included Sam Cooke and Johnnie Taylor. With Taylor in the lead, the QCs had scores of gospel hits, but Taylor tells Arts Fuse that keeping members has always been a challenge. "A lot of times guys would get married and then they'd want to go off the road," he says. So when his sons Spencer B. Taylor III and Lynn "Fuzzy" Taylor expressed an interest, Taylor welcomed them into the group. The younger QCs bring their own musical experiences (Fuzzy spent years touring with Salt 'n Pepa) while maintaining the group's harmonic approach and spiritual lyrics intact. A 2014 Arts Fuse profile of the Highway QCs.
Qi Shu Fang Peking Opera Company: One of the joys of the Lowell Folk Festival is how it shines a light on art forms that its attendees will most likely have little familiarity with. Chinese opera's combination of songs, stories, and eye-popping costumes have made it into a long time popular entertainment One of the first female Chinese opera performers, Qi Shu Fang began performing in shows as a teenager in during the 1950's. She now leads her own Queens-based opera company with her husband Ding Meikui.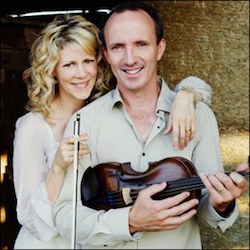 Natalie MacMaster and Donnell Leahy: Easily the best-known practitioner of Cape Breton, Nova Scotia fiddling, MacMaster is married to Leahy, a fellow fiddler whose family members are also Canadian music stars. It's easy to believe that the dynasty will continue: the couple now have six children who travel with them.
Several other Lowell artists are the scions of musical legacies. Chicago blues guitarist Lurrie Bell's father Carey was a top-tier harp player, and Old Bay Ceili Band leader Sean McComiskey's father Billy, a fellow Irish button accordionist, was just named a National Heritage Fellow.
---
Over the past 15 years Noah Schaffer has written about otherwise unheralded musicians from the worlds of gospel, jazz, blues, Latin, African, reggae, Middle Eastern music, klezmer, polka and far beyond. He has won over ten awards from the New England Newspaper and Press Association.