As the age of Covid-19 more or less wanes, Arts Fuse critics supply a guide to film, dance, visual art, theater, author readings, and music. More offerings will be added as they come in.
Film
Family Flicks at the Prudential Center
Prudential Center Boston
through August 29
Free family films are presented every Saturday from 6 to 11 p.m. Link for schedule and details.
The Origins of American Independent Cinema
through September 1
6:30 – 9 p.m.
Join Professor Andre Puca for a deep dive into the history of American independent cinema, from the '50s to the '70s. This is an exciting opportunity to explore some of the lesser-known but highly influential films and filmmakers that shaped the American independent film landscape.
Inu-Oh
Now Playing
AMC Boston Common 19 and widely at AMC theaters and Kendall Square Cinema
From visionary director/animator Masaaki Yuasa, hailed as "one of the most creatively unbridled minds in all of modern animation." Born to an esteemed family, Inu-oh is afflicted with an ancient curse that has left him on the margins of society. When he meets the blind musician Tomona, a young biwa priest haunted by his past, Inu-oh discovers a captivating ability to dance. The pair quickly become business partners and inseparable friends as crowds flock to their electric, larger-than-life concerts. But when those in power threaten to break up the band, Inu-oh and Tomona must dance and sing to uncover the truth behind their creative gifts.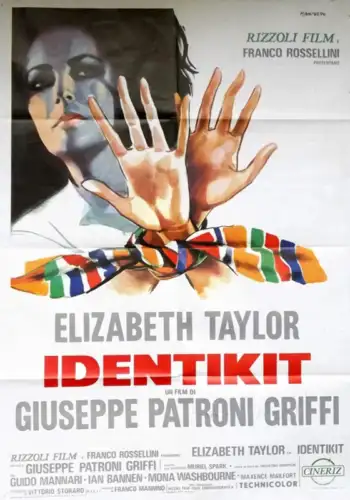 Identikit  (AKA The Driver's Seat)
Aug 17 at 9 p.m.
Brattle Theatre, Cambridge
Elizabeth Taylor in one of her most berserk performances. It is an 1974 Italian film based on a novella by Muriel Spark about a disturbed woman in a foreign country who seeks a man who will tie her up and stab her to death. Dialogue like: "I sense a lack of absence" and "I feel homesick for my own loneliness." Director Giuseppe Patroni Griff seems to have had no control over Taylor whatsoever; she seems to be making up her own insane dialogue on the spot. Andy Warhol has a cameo playing a British "your Lordship." (His voice is overdubbed with a British accent.) The Pop icon has a cryptic encounter with Liz in an airport and they meet again later in the film. (Adapted from description in Dangerous Minds.) Kier-La Janisse will introduce the film and copies of a newly expanded edition of her 2012 film history/personal memoir House of Psychotic Women will be for sale.
The Boston French Film Festival
August 18–21
Museum of Fine Arts Boston
One of Boston's favorite festivals is back, albeit a bit shorter than usual — so get your tickets early! Among this year's picks (all linked):
Full Time (À plein temps)
August 18 at 7 p.m.
Incredible but True (Incroyable mais vrai)
August 19 at 6 p.m.
Madeleine Collins
August 19 at 8 p.m.
Lost Illusions (Illusions perdues)
August 20 at 12 p.m.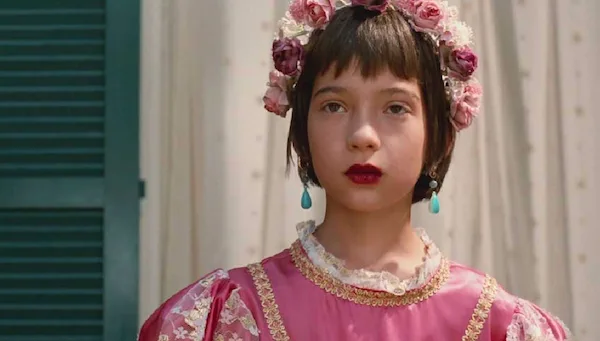 My Life in Pink (Ma Vie en rose – Special 25th Anniversary)
August 20 at 3:30 p.m.
Screening on 35mm film
Robust (Robuste)
August 21 at 12:30 p.m.
Hold Me Tight (Serre moi fort) by Mathieu Amalric with Vicky Krieps (Phantom Thread, Bergman Island)
August 21 at 3 p.m.
Pick of the Week: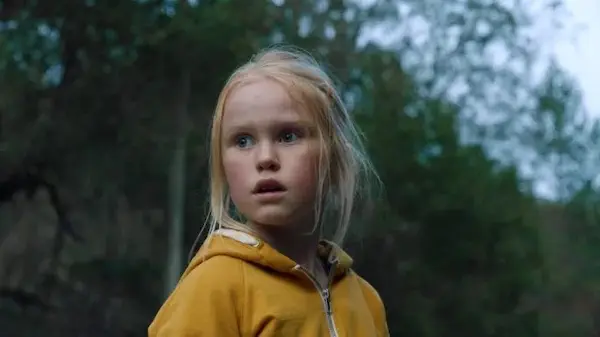 The Innocents
Available on Amazon Prime and Shudder
This startling Norwegian thriller is set in a housing complex on the edge of a forest where certain children appear to have unusual psychic powers. With its cast of extraordinary child actors, the film builds deliberately, slowly moving from presenting innocent childhood games to a serious psychological battle of wits. The children barely understand their own power, so at first the narrative casually bubbles along until things grow increasingly creepy and unpredictable. Rakel Lenora Fløttum plays Ida and she is pitted against her real-life mother, Ellen Dorrit Petersen. Not to be confused with two other films that share the same title, a 2016 French war flick and the 1961 classic based on Henry James's Turn of the Screw. This movie was directed by Eskil Vogt, co-writer of the wonderfully subversive film The Worst Person in the World.
— Tim Jackson
---
Roots and World Music
Corey Harris and Cedric Watson
August 18
City Winery, Boston
One of the many highlights in this year's Lowell Folk Festival was Cedric Watson, who played Cajun and zydeco with his band, but also shined when playing Creole fiddle. Now he's returning to the area via a unique duet gig with Corey Harris, who has long been a leading acoustic blues artist. Both Watson and Harris are tradition-steeped players who know how to keep their music relevant.
Willie "Loco" Alexander and the Persistence of Memory Orchestra
August 19, Gloucester Meeting House lawn
August 25, outside Cape Ann Museum
There's surely no one else in the Boston area who can touch Willie Alexander's history, which dates back to '60s groups like the Bagatelle and Lost and continues with his art-rock group the Persistence of Memory Orchestra. For the last summer he is in his seventies, Alexander is reconvening the Orchestra – including saxophone hero Ken Field – for a pair of free North Shore appearances.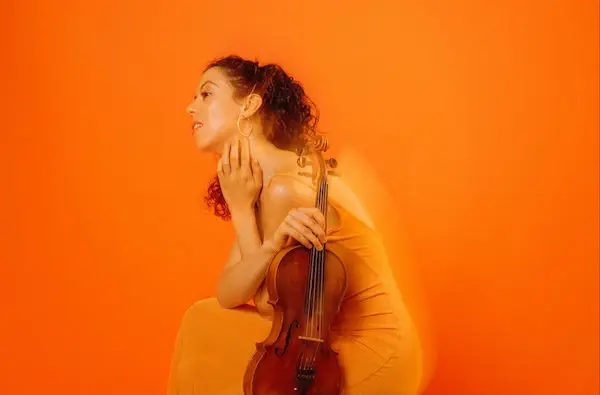 Rockport Celtic Festival
August 19-21
Shalin Liu Performance Center, Rockport
WGBH "Celtic Sojourn" host Brian O'Donovan and harpist Maeve Gilchrist have put together a most enticing group of musicians who'll be performing in a wide variety of contexts over the weekend. Exploring the "branches" of Celtic music, the cast includes the Nordic Fiddlers Block, avant-garde clarinetist Doug Wieselman, and Lily Henley, a fiddler and singer whose excellent new release, Oras Dezaoradas, finds her delving into the Sephardic tradition from a feminine perspective.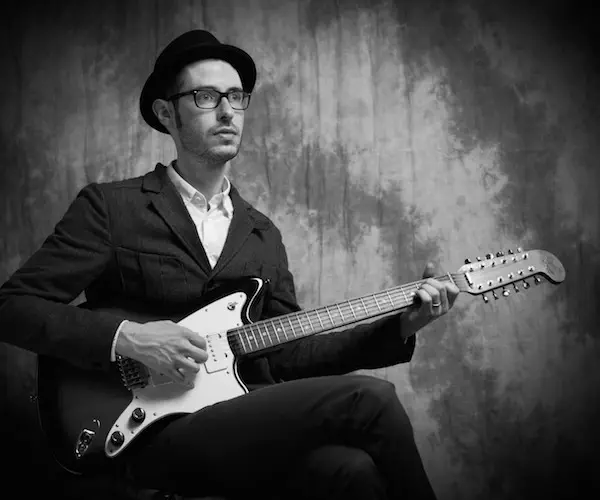 R.L. Boyce with Ryan Lee Crosby
August 27, 2:30 p.m.
Atwood's Tavern, Cambridge
By the standards of old bluesmen, Mississippi's R.L. Boyce is a relatively young 67. But he's already made a considerable mark carrying the deep Delta tradition into the 21st century. He makes an exceptionally rare New England appearance at this matinee show, along with his protege, first-rate guitarist and songwriter Ryan Lee Crosby.
Boston Caribbean Carnival
August 27
Franklin Park, Boston
The annual Caribbean Carnival is finally back with its full, soca-soaked afternoon parade down Blue Hill Avenue into Franklin Park. And earlier that morning there's the j'ouvert parade. It all technically starts at 5 a.m., although I've often arrived hours later and found the festive proceedings still roaring along.
King's Highway with Andy Bassford
August 28
Bill's Bar, Boston
It's been gratifying getting to see so many of Boston's best bands finally return to the stage this summer after their Covid downtime. Sunday is the first show in several years presented by King's Highway, a unique ensemble dedicated to the pre-reggae sounds of mento, Caribbean jazz, ska, and more. They'll be joined by the revered reggae guitarist Andy Bassford, who spent years with Dennis Brown and Toots and the Maytals. It's part of The Reggae Takeova's ongoing essential Sunday night series on Lansdowne Street.
— Noah Schaffer
---
Theater
COVID PROTOCOLS: Check with specific theaters; requirements often include proof of vaccination or a negative Covid-19 rapid test. Also, companies are requiring masks at indoor performances.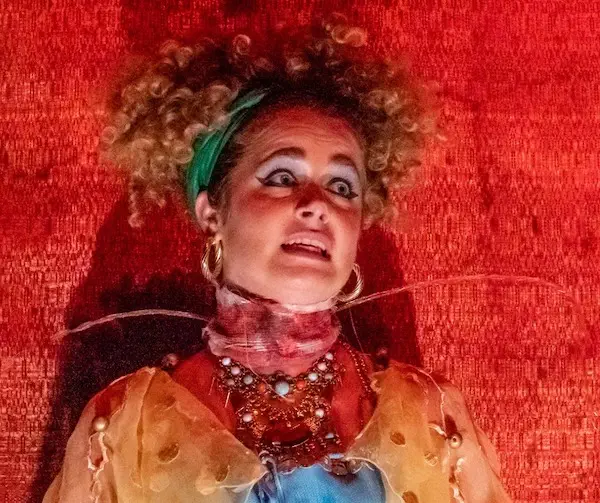 Gary: A Sequel to Titus Andronicus by Taylor Mac. Directed by RJ Tolan. Staged at the Wellfleet Harbor Actors Theater, 2357 Old Rte 6 Rd, Wellfleet, through August 19.
I may not be able to make it out to the Cape for this production, but I am glad a local theater had the nerve to take on Taylor Mac's grotesque charnel house farce. This over-the-top black comedy is very much in the discomforting tradition of the Theater of Cruelty. I wrote an admiring commentary that focuses on this script when it came out in book form. Content Advisory: This production contains adult humor, and simulated vomit and gore. Parents are strongly cautioned that some content may not be suitable for children. Please Note: Theatrical Smoke and Haze effects are used in this production.
Paradise Blue by Dominique Morisseau. Directed by Elise Joyner and Logan Pitts. Staged by the Gloucester Stage Company, 267 East Main Street, Gloucester, August 26 through September 18.
A noir-inspired drama: "Blue, a gifted trumpeter, contemplates selling his once-vibrant jazz club in Detroit's Blackbottom neighborhood — it's 1949, and gentrification is banging on the door. The house band is desperate to stay, Blue's demons tempt him to leave, and the arrival of a seductive stranger turns everything upside down. Blue must choose between escaping his demons and the human cost of leaving the only home he's ever known."
Frozen by Bryony Lavery. Directed by Jonathan Fielding. Staged by Harbor Stage at 15 Kendrick Ave, Wellfleet, August 11 through September 4.
"Intertwining stories of a mother, a murderer, and a conflicted psychologist, this award-winning drama charts the decades-long effects of a single unimaginable act and the long, winding road to redemption." With D'Arcy Dersham, Stacy Fischer, and Robert Kropf.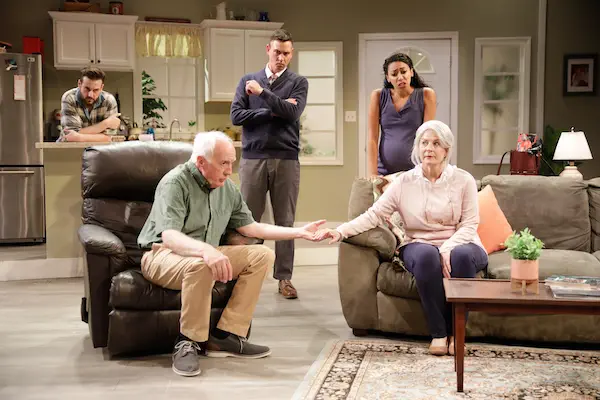 Grand Horizons by Bess Wohl. Directed by Robert Walsh. Staged by the Gloucester Stage Company, 267 East Main Street, Gloucester, MA through August 21.
The Tony Award-nominated comedy about marital malaise offers "a unique look at love's changeable nature" and serves up "a powerful argument for the full humanity of women in our culture." Arts Fuse review.
To the Moon and Back by Darcy Parker Bruce. Directed by Keira Naughton. Staged by the Chester Theater Company at Town Hall Theatre, 15 Middlefield Road, Chester, August 11 through 21.
A world premiere production of a drama (a CTC commission) about a daughter and father who have a history "as murky as the dark side of the moon. Ace alternately maps craters searching for … something, and flips burgers at her day job as she tries to outrun the shadows of the past she shares with her dad, who spends his days watching game shows from his lawn chair — on the moon."
Measure for Measure by William Shakespeare. Directed by Alice Reagan. Staged by Shakespeare & Company at the Tina Packer Playhouse, Lenox, August 19 through September 22.
For W.H. Auden, Shakespeare's notoriously bedeviling play "presents the problem of the earthly city and the vanity of the secular hope for creative politics, the hope that justice precedes love and that law can make people good — the hope, in other words, that you can start with the law and make people love it because it is right." The Shakespeare & Company cast includes Ariel Bock, Nehassaiu deGannes, Ally Farzetta, David Gow, Rory Hammond, Charles Sedgwick Hall, Vaughn Pole, and Indika Senanayake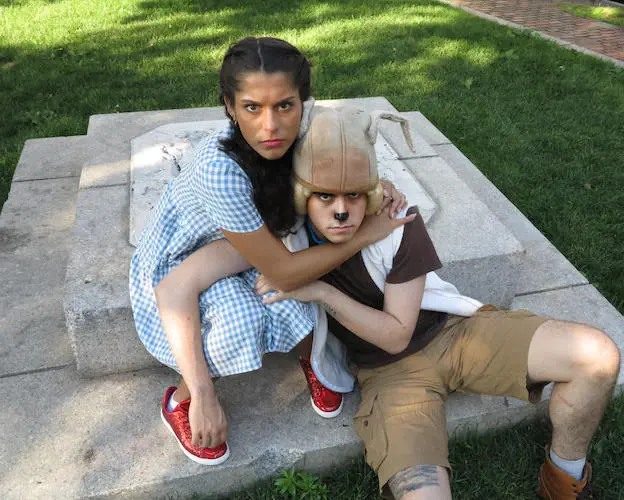 And Your Little Dog Too, an adaptation of The Wizard of Oz performed in a bilingual adaptation (English/Spanish) by Brook Reeves. Directed by Danielle Fauteux Jacques. Staged by the Apollinaire Theatre Company in partnership with Teatro Chelsea & the City of Chelsea Dept. of Housing & Community Development at Chelsea Theatre Works, 189 Winnisimmet Street, Chelsea, MA,  through August 20. Starts at 6 p.m. with "live music and traveling entertainment and dinner in our Beer Garden featuring BearMoose Brewery with take-out or delivery from Chelsea's exciting culinary delights, or dinner at one of the outside Parklet restaurants on the Square."
"The Emerald City is in Chelsea Square this summer! Brooks Reeves has set the beloved classic, The Wizard of Oz, in present day Chelsea, where Dorotea and her little dog too must face the Wicked Witch and her Flying Monkey Army in order to protect her family and the place they call home. This comic adaptation will be staged in the streets, parks, and by the fountain. Audiences will move with and be creators of the action of this immersive production."
A Walk in the Woods by Lee Blessing. Directed by James Warwick. Staged by Shakespeare and Company at The Roman Garden Theatre, Lenox, MA, through September 4.
"Two superpower arms negotiators, a Russian and an American, meet informally in the pleasant woods on the outskirts of Geneva. The Russian, Botvinnik, is urbane and humorous but also seasoned and cynical. His American counterpart, Honeyman, is inquisitive and determined, fervently hopeful about what can — and must — be achieved to maintain peace. They continue their informal meetings as the seasons change, and through these conversations, develop a friendship that belies the antagonisms of the world order." The production stars two old pros — Allyn Burrows and Jonathan Epstein.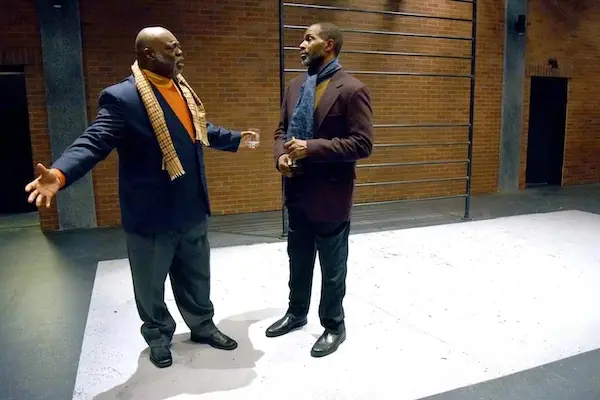 Hymn by Lolita Chakrabarti. Directed by Regge Life. Staged by Shakespeare and Company at the Elayne P. Bernstein Theatre through September 28.
"Two men meet at a funeral. One knew the deceased; one did not. Benny is a loner with a wife and children, while Gil longs to fulfill his potential. They form a deep bond, but cracks appear as they begin to realize that true courage comes in different forms." The script, filled with music, "asks what it takes to be a good father, brother, or son."
Sing Street, Book by Enda Walsh. Music and lyrics by Gary Clark and John Carney. Based on the motion picture written and directed by John Carney. Directed by Rebecca Taichman.
Choreography by Sonya Tayeh. Staged by the Huntington Theatre Company at the Huntington Calderwood/BCA, 527 Tremont St., Boston, August 26 through October 2.
A pre-Broadway run for a musical based on the hit 2016 indie film of the same title. "It's Dublin, 1982. 16-year old Conor tries to impress a mysterious girl, Raphina, by asking her to star in a music video for his band. If only he had a band. Teaming up with a group of schoolmates, Conor and Raphina use music to bring them together, escape their troubles at home, and carve out a place in their struggling community. With a score that embraces the new wave sounds of the 80s, Sing Street is an ode to the thrill of young love and a celebration of the power of music to lift us up."
— Bill Marx
---
Visual Arts
 Thousands of college students return to campus this month as part of an annual late-summer migration, recently partly interrupted by the pandemic. So it's probably no accident that all the exhibitions in this Preview open in college art museums, where they will soon greet new arrivals for the rising academic year.
In the last few years, it has become fashionable to refer to one's life or career as "a journey" from one space to another, as if living is itself a kind of pilgrimage to a partly hidden or perhaps even unexpected destination. For many centuries, the idea of pilgrimage has also been a key part of religion, from the medieval pilgrimages to the tombs or reliquaries of the saints and the Holy Land, to the annual Haj to Mecca, which all good Muslims are expected to make at least once in their lives, to the Buddhist and Hindu pilgrimages to Northern India and Nepal. Journeys Beyond: Faces and Forms of Pilgrimage, opening at Dartmouth's Hood Museum on August 27. The show views both religious and secular pilgrimage through a cross-cultural lens, exploring the pilgrimage is a universal journey of transformation and renewal. It is the most recent show in the Hood's long-running series, "A Space for Dialogue: Fresh Perspectives on the Permanent Collection from Dartmouth Students," whose exhibitions are selected and organized by museum interns.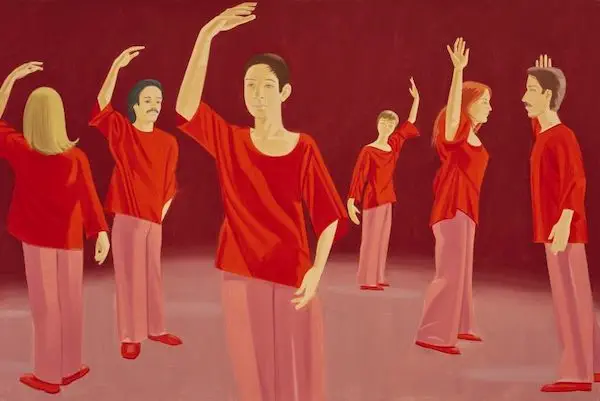 In 1992, Alex Katz, one of many American artists to summer in Maine, donated more than 400 works to the Colby College Museum of Art in Waterville. Since 1996, selections from that group have been exhibited in a dedicated Katz wing of that museum. Alex Katz: Theater and Dance, which opens there on August 16, explores the extensive part performing arts have played in Katz's career. Since the 1950s, Katz has been involved in experimental theater and dance based, in particular, in New York City, designing sets and costumes for such collaborators as dancer and choreographer Paul Taylor, Laura Dean, Yoshiko Chuma, and Parsons Dance. The show will include sets, previously unexhibited sketches and designs, portrait paintings, and archival material.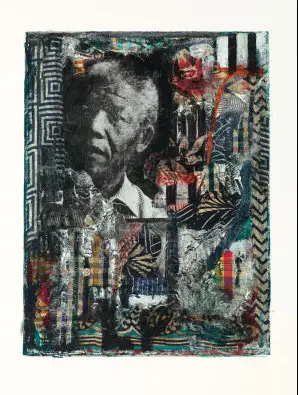 Peter Sacks: Resistance, the first museum solo exhibition by the South African-born artist, opens at Brandeis University's Rose Art Museum on August 25. The over 90 works in the show, none of them previously shown publicly, feature Sacks's portraits of resisters — men and women who have faced down political, racial, or cultural oppression during the last two centuries. Centered on the image of the subject, surrounded by a collage of fabric, paint, and personal items and texts, Sacks's compositions portray such figures as Frederick Douglass, Harriet Tubman, Rosa Parks, Nelson Mandela, Anna Akhmatova, James Baldwin, Toni Morrison, and Volodymyr Zelensky. The installation includes an audio collage of contemporary political and cultural figures reading texts they have selected from resistors' writings, suggesting, Sacks says, the inspiration and support his subjects represented to each other and to younger generations.
Located in the posh Hartford County, Connecticut, suburb of Farmington, home of the venerable Miss Porter's School for girls, the Hill-Stead Museum was originally designed by Theodate Pope Riddle, one of the first female registered architects in the United States, as a country estate for her parents. The colonial-revival mansion and its extensive gardens, lawns, woods, fields, and pastoral views now operate as a museum for the family's art collections, which include a large group of French Impressionist paintings, and the site for many public programs and events
For 30 years, the Hill-Stead's beloved Sunken Garden has been the locus of the Sunken Garden Poetry Festival. The 2022 Anniversary Edition opens August 28 and includes opening event readings by poets John Murillo, Matt Donovan, and Emily Carlson, a musical performance by Among the Acres, a panel discussion on the state of poetry in Connecticut, a special geo-caching search, and a film night. Other events in September and October will feature a "Poetry and Pets" event, an Ekphrastic Poetry Workshop for kids, and a "Poetry and Pints" night that will include tastings from local craft breweries, an event many famed poets of the past would no doubt have relished. Admission is free but space is limited, so the museum strongly encourages advance reservations through its website.
— Peter Walsh
---
Jazz
Tony Malaby Quartet
August 17 at 7:30 p.m.
Virtuosity Musical Instruments, Boston
Last year, the prodigiously gifted saxophonist Tony Malaby relocated from his old haunts in the Tri-State area (New York and New Jersey, mostly) to take a teaching gig at Berklee. Used to creating his own gigs (to keep going during the pandemic, he hosted sessions near his house in an underpass of the New Jersey Turnpike, documented in the five-volume "Turnpike Series"), Malaby has started to book shows in the area, for his bands and others', including this one at Virtuosity musical instrument shop, near Symphony Hall: Malaby with guitar visionary Joe Morris, the profound bassist William Parker (formerly a regular in Boston, now rarely seen in these parts), and the versatile Cuban-born master drummer Francisco Mela. Admission is by voluntary donation. ($20 also gets you Malaby's latest disc, the excellent Cave of Winds.) Arts Fuse review of Cave of Winds.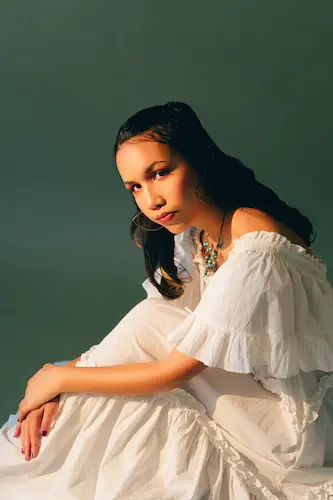 Kalia Vandever Quartet
August 18 at 6:30 p.m.
Eustis Estate, Milton, MA.
I have not heard a better jazz album this year than trombonist and composer Kalia Vandever's Regrowth, a follow-up to 2019's equally compelling In Bloom: smart writing, formidable instrumental chops, even some multitracked trombone that's musical rather than gimmicky. Although alto star Immanuel Wilkins guests on Regrowth, he won't make this visit. Instead, Vandever will be joined by guitarist Lee Meadvin (a gem of a player) on guitar and drummer Connor Parks, who are in the band on both albums, and bassist Tyrone Allen.
Dave Bryant
August 18 at 8 p.m.
Harvard-Epworth Church, Cambridge
Composer and keyboardist Dave Bryant, a mainstay of Ornette Coleman's late-edition Prime Time band, convenes his monthly Third Thursday series joined by friends Neil Leonard on saxophones and electronics and Bruno Råberg on bass and electronics. Each of these shows has a different focus and, as you may have guessed, the focus here is electronica.
Sarah Elizabeth Charles & Jarrett Cherner
August 18 at 8 p.m.
Lilypad, Cambridge
Singer/composer Elizabeth Charles and pianist/composer Jarrett Cherner's Tone (2020) is a pandemic album — created during, and delayed by, Covid. Quiet and contemplative, filled out with tastefully multitracked vocals and informed by jazzhead savvy, it engages for every step of its 37 minutes. The range and richness of Charles's pastel voice and softly insistent phrasing don't hurt either.
Grace Kelly
August 25 at 8 p.m.
City Winery, Boston
August 27 at 3 p.m. and 7 p.m.
Shalin Liu Performance Center, Rockport, MA
Grace Kelly blew people away with her first performances and CD at the age of 12 — ripping through Charlie Parker standards on alto sax, inventing something afresh with each take. She has since added singing and songwriting to her credits, gigged with the likes of Lee Konitz, Phil Woods, and Jon Batiste's Stay Human on The Late Show with Stephen Colbert, and won a "Song of the Year" award in the 2018 John Lennon Songwriting Contest for her "Feels Like Home" (in the "country" category). She's doing a mini-barnstorming tour of her home state, including these shows at Rockport's Shalin Liu Performance Center and Boston's City Winery in celebration of her new CD, Go TiME: Live in LA.
Greg Kelley & Bonnie Jones
August 27 at 8 p.m.
Lilypad, Cambridge
Greg Kelley's Trumpet was originally released 22 years ago, but chances are you've still heard nothing like it: 12 tracks, most under five minutes (the shortest is 16 seconds, the longest 10:10), of distinct, attractive, coherent collections of sounds, all made on solo trumpet. The pieces are jarring, lyrical, noisy, funny, captivating. Known in the Boston area for his work in the duo Nmperign, with saxophonist Bhob Rainey (the two have been regular guests with folk duo Damon & Naomi), Kelley's credits also include collaborations with Anthony Braxton, Kevin Drumm, Christian Wolff, Pauline Oliveros, and Joe McPhee. Here he joins forces with the improvising musician, poet, and electronic sound artist Bonnie Jones.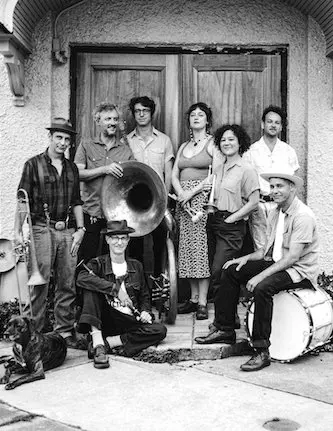 Tuba Skinny
August 28 at 5 p.m. and 8 p.m.
Shalin Liu Performance Center, Rockport, MA
The 5 p.m. show is already sold out (you can always stand outside with a finger up!), but an 8 p.m. show has been added for this must-see New Orleans-born trad-jazz band, who recently made their Newport Jazz Festival debut. Led by the outstanding cornet player Shaye Cohn (daughter of jazz guitarist Joe and granddaughter of sax great Al), the band assays all manner of early jazz and blues, from Bessie Smith and King Oliver to crate-digger gems by the likes of Jabbo Smith ("Jazz Battle") and Duke Ellington ("Saturday Night Function"). Their latest, Magnolia Stroll, is their first collection of all-original material by the band — and it stands up.
— Jon Garelick
---
Dance
Studio Sessions
August 14 at 3 p.m.
Tony Williams Dance Center
Jamaica Plain, MA
Enjoy an afternoon performance featuring City Ballet of Boston in Respighi's Airs and Dances as well as new choreographic works. In addition, Janelle Gilchrist Dance Troupe performs an excerpt from Wynton Marsalis's At the Octoroon Balls, with live accompaniment by celebrated violinist Lisa Goddard.
Boston Salsa Festival
Westin Boston-Waltham Hotel
Waltham, MA
Head to Boston Salsa Festival for three days and two nights of workshops, performances, and social dance by world-class dancers and instructors. Now in its ninth year, the Boston Salsa Festival is the largest salsa dance event in New England, highlighting local salsa, bachata, and kizomba companies, while participants dance to live music and Boston's best DJs. The event is organized by two of Boston's key salseros and DJs, Andres Giraldo and Hernan Choque.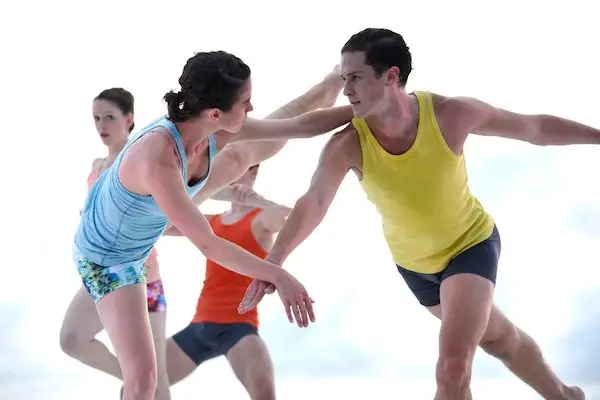 Cornfield Dance at Windhover
August 20 & 21
Windhover Performing Arts Center
Rockport, MA
Cornfield Dance premieres artistic director Ellen Cornfield's latest work, a dance inspired by her residency at Windhover in summer 2021. The Wasp in the Window ponders how the dark and light sides of life interact. The program also includes two Cornfield Dance repertory pieces, one humorous, the other pandemic-inspired, with music composed and performed live by Andreas Brade. The performance is followed by a Q&A with the artists.
Boston Dance Theater
August 25 at 6 p.m.
Henry J. Leir Outdoor Stage
Becket, MA
Known for presenting works of sociopolitical relevance that examine current world issues, Boston Dance Theater performs on Jacob Pillow's stunning outdoor stage. Engage in an evening of dance featuring works by Rosie Herrera and Marco Goecke that will no doubt showcase the range of artistic vocabularies this company is known for.
— Merli V. Guerra
---
Classical Music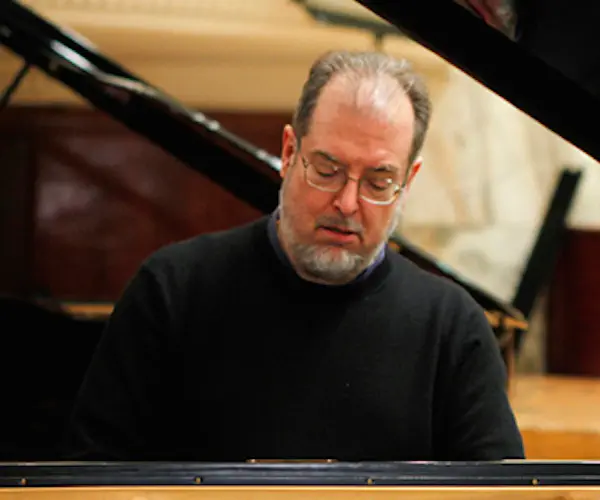 Garrick Ohlsson plays Brahms
Presented by Boston Symphony Orchestra
August 16, 18, 23, and 25, 8 p.m.
Tanglewood, Lenox, MA
The great American pianist presents the complete keyboard works of Johannes Brahms in a sequence of four recitals over two weeks.
Symphonic Folk
Presented by Landmarks Orchestra
August 17, 7 p.m.
DCR Hatch Shell, Boston
BLO and Christopher Wilkins offer an evening of orchestral pieces inspired by folk music from various places, featuring works by Mendelssohn, Gershwin, Bizet, Carlos Chávez, Florence Price, and Fabiola Méndez.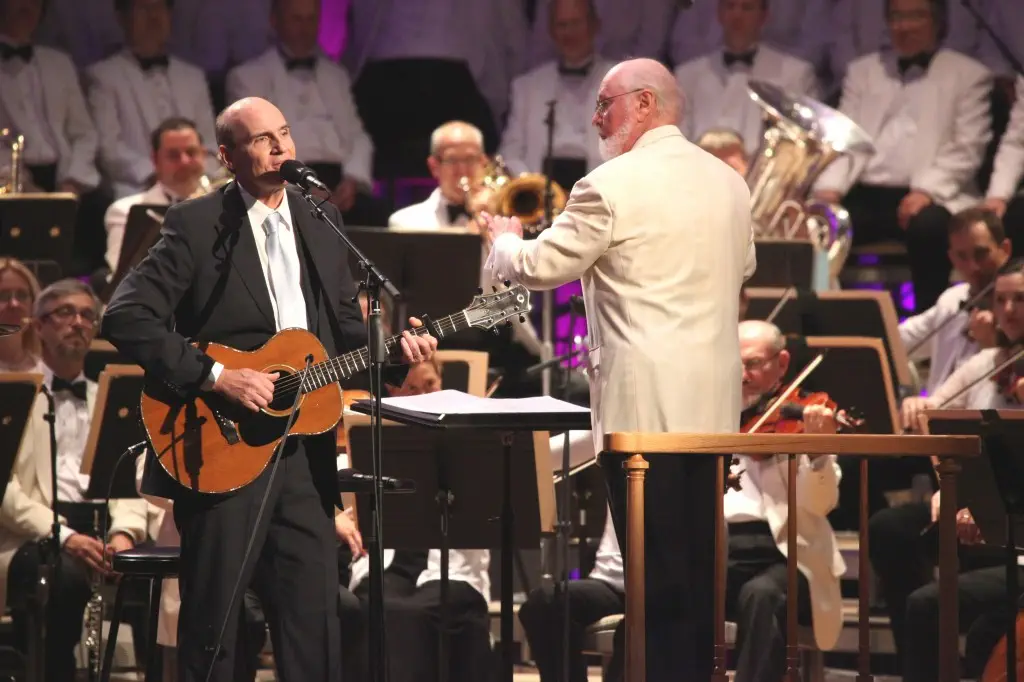 John Williams 90th Birthday Celebration
Presented by Boston Symphony Orchestra
August 20, 8 p.m.
Tanglewood, Lenox, MA
John Williams gets a birthday-bash-to-beat-all-birthday-bashes courtesy of the BSO, conductor Ken-David Masur, and an array of guests (including Yo-Yo Ma, Branford Marsalis, and James Taylor).
Slobodeniouk conducts Brahms
Presented by Boston Symphony Orchestra
August 21, 2:30 p.m.
Tanglewood, Lenox, MA
Dima Slobodeniouk's Tanglewood residency concludes with him leading the Brahms Symphony No. 1 and Unsuk Chin's subito con forza. And Itzhak Perlman plays Bruch's ever-popular Violin Concerto No. 1.
The Virtuoso Orchestra
Presented by Landmarks Orchestra
August 24, 7 p.m.
DCR Hatch Shell, Boston
BLO wraps its summer season with the Boston premiere of William Levi Dawson's Negro Folk Symphony. Also on tap is music by Leonard Bernstein, Georges Enescu, and Ottorino Respighi.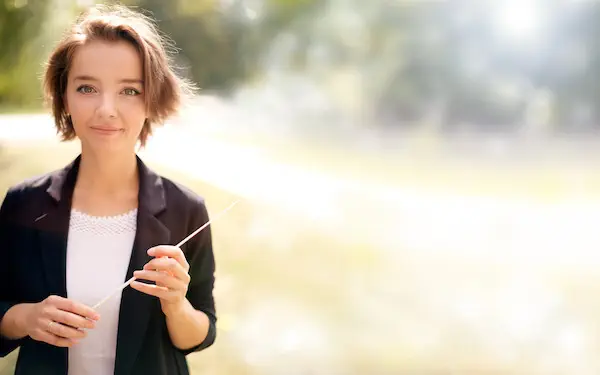 Rakitina conducts Shostakovich
Presented by Boston Symphony Orchestra
August 26, 8 p.m.
Tanglewood, Lenox, MA
It says something that the BSO has entrusted a performance of Shostakovich's Symphony No. 3, possibly the worst symphony ever written, to its accomplished assistant conductor. Everything else on the program (a Shostakovich waltz, Dvorak's radiant Violin Concerto, and the Polovtsian Dances from Alexander Borodin's Prince Igor) promises to enchant. Who knows? Maybe The First of May (the Shostakovich Third) will, too.
MTT conducts Copland
Presented by Boston Symphony Orchestra
August 27, 8 p.m.
Tanglewood, Lenox, MA
Michael Tilson Thomas returns to Lenox to conduct a piece very close to his heart: Aaron Copland's Symphony No. 3. Rachmaninoff's Piano Concerto No. 3 (featuring the brilliant young pianist Alexander Malofeev) and Rimsky-Korsakov's Dubinushka round out the evening.
MTT conducts Beethoven
Presented by Boston Symphony Orchestra
August 28, 2:30 p.m.
Tanglewood, Lenox, MA
Michael Tilson Thomas leads the BSO's season-closing performance of Beethoven's Ninth Symphony, paired this year with Charles Ives's Psalm 90.
— Jonathan Blumhofer
---
Author Events
Anthony Marra with Christopher Castellani – Porter Square Books
Mercury Pictures Presents
August 15 at 7 p.m.
Tickets are $5 which can be used as a coupon for the book
"Written with intelligence, wit, and an exhilarating sense of possibility, Mercury Pictures Presents spans many moods and tones, from the heartbreaking to the ecstatic. Roman Maria Lagana emigrates to L.A. as a child and becomes a Hollywood producer on the eve of WW2. It is a love letter to life's bit players, a panorama of an era that casts a long shadow over our own, and a tour de force by a novelist whose work the Washington Post calls 'a flash in the heavens that makes you look up and believe in miracles.'"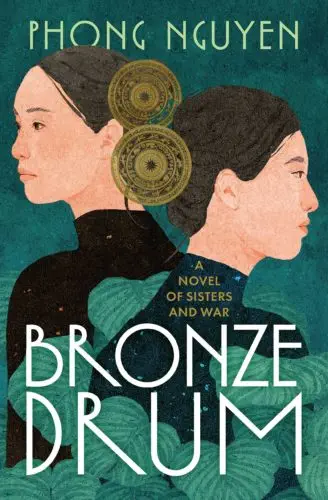 Virtual Event: Phong Nguyen with William Pierce – brookline booksmith
Bronze Drum
August 16 at 7 p.m.
Tickets are free or $17 pickup in store or $30 delivery
"Vivid, lyrical, and filled with adventure, Bronze Drum is a true story of standing up for one's people, culture, and country that has been passed down through generations of Vietnamese families through oral tradition. Phong Nguyen's breathtaking novel takes these real women out of legends and celebrates their loves, losses, and resilience in this inspirational story of women's strength and power even in the face of the greatest obstacles."
Virtual Event: Jana Casale – Porter Square Books
How to Fall Out of Love Madly
August 17 at 7 p.m.
Free
"Perceptive, mordantly funny, and full of heart, How to Fall Out of Love Madly examines women's many relationships — with one another, their mothers, their work, men, and themselves — to reveal their underlying power and complexity. It asks, why do so many smart, compassionate, otherwise empowered women tolerate egregious behavior from the men they love? And what will it take for them to reclaim control? Drawing comparisons to Sally Rooney —  and even the title "the American Sally Rooney" in a starred Kirkus review of this latest novel — Jana Casale is an author to look out for."
Virtual Event: Dr. Psyche Williams-Forson – Harvard Book Store
Eating While Black: Food Shaming and Race in America
August 18 at 7 p.m.
Free with $5 suggested contribution
"Psyche A. Williams-Forson is one of our leading thinkers about food in America. In Eating While Black, she offers her knowledge and experience to illuminate how anti-Black racism operates in the practice and culture of eating. She shows how mass media, nutrition science, economics, and public policy drive entrenched opinions among both Black and non-Black Americans about what is healthful and right to eat.
Distorted views of how and what Black people eat are pervasive, bolstering the belief that they must be corrected and regulated. What is at stake is nothing less than whether Americans can learn to embrace nonracist understandings and practices in relation to food."
Picture Book Hour Live! Amy Baron – brookline booksmith
The Gentle Bulldozer
August 21 at 10:30 a.m.
Free or $24.99 with book
"In this rollicking read-aloud, a powerful bulldozer is off to find his true purpose. With the help of new friends and old, he might just find a gentler calling. Bulldozer spends his days on a construction site. He and his friends are tasked with an important job: to tear things down and smash things up. But Bulldozer dreams of something bigger-could he and his crew be made for more than this?"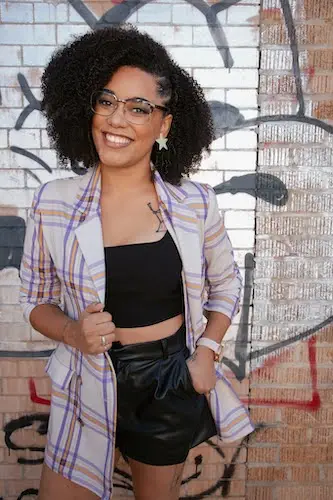 Dr. Moiya McTier – Harvard Book Store
The Milky Way: An Autobiography of Our Galaxy 
August 23 at 7 p.m.
Free
"After a few billion years of bearing witness to life on Earth, of watching one hundred billion humans go about their day-to-day lives, of feeling unbelievably lonely, and of hearing its own story told by others, The Milky Way would like a chance to speak for itself. All one hundred billion stars and fifty undecillion tons of gas of it."
Live at Brookline Booksmith! Paris Spies-Gans
A Revolution on Canvas
August 30 at 7 p.m.
Free or $64 with reserved in-store book pickup
"In the late eighteenth and early nineteenth centuries, hundreds of women in London and Paris became professional artists, exhibiting and selling their work in unprecedented numbers. Many rose to the top of their nations' artistic spheres and earned substantial incomes from their work, regularly navigating institutional inequalities expressly designed to exclude members of their sex. In the first collective, critical history of women artists in Britain and France during the Revolutionary era, Paris Spies-Gans explores how they engaged with and influenced the mainstream cultural currents of their societies at pivotal moments of revolutionary change.
"Through an interdisciplinary analysis of the experiences of these narrative painters, portraitists, sculptors, and draughtswomen, this book challenges long-standing assumptions about women in the history of art. Importantly, it demonstrates that women built profitable artistic careers by creating works in nearly every genre practiced by men, in similar proportions and to aesthetic acclaim. It also reveals that hundreds of women studied with male artists, and even learned to draw from the nude. Where traditional histories have left a void, this generously illustrated book illuminates a lively world of artistic production."
— Matt Hanson