As the age of Covid-19 finally wanes, Arts Fuse critics supply a guide to film, dance, visual art, theater, author readings, and music. Please check with venues when uncertain whether the event is available by streaming or is in person. More offerings will be added as they come in.
Film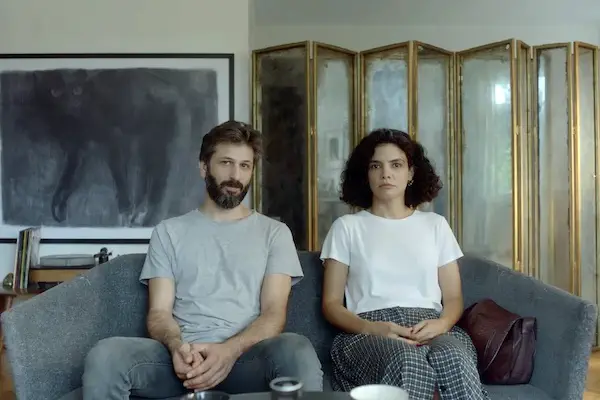 The Boston Turkish Film Festival
Online,  through April 28.
Turkish cinema is known for drawing on stories that are intimate, imaginative, and provocative. And Turkish directors have won awards from national and international film festivals for their efforts. This year's BTFF features an excellent representation of the country's films, including debut works of mostly young directors. A few examples:
Ferit Karahan's award-winning Brother's Keeper is set in an isolated snowbound boarding school. It is a tense drama, filled with unexpected twists. The plot centers on a quiet child who, while caring for his sick friend, comes up against the stasis of institutional bureaucracy. In Ali Tansu Turhan's Dialogue, an actor and actress fall in love during the production of a film. But, as they rehearse with the director, working to become their fictive characters, the couple is driven to the verge of separation. Corridor revolves around a pair of isolated older sisters who are painfully different from each other. They live together, but they can't stand each other — or anyone else. They attempt to settle accounts with their hopes, their past, and their family. If you are a student, you save 20% on your festival pass or ticket purchase: Link Complete Listings
After Sherman
April 25,7 p.m.
Brattle Theatre, Cambridge
Director Jon-Sesrie Goff recorded the stories and rituals of his Gullah Geechee community, which still endures in the South Carolina Lowcountry despite years of systemic racism, now compounded by gentrification and racist violence. It is a meditation, rich and warm, on what exactly makes a home: the land, the people on it, and a collective culture created through a shared history and its challenges.
Independent Film Festival Boston
April 27 through May 4
Somerville Theater, Brattle Theatre, City Space
The area's best Independent film festival, made up of savvy selections from global and local cinema, will present screenings  in three theaters. This year the festival is back live and in person, though vaccination cards are required. Screenings can sell out — so order tix in advance. The opening film is Emily the Criminal. Saddled with debt, Emily (Aubrey Plaza) is sucked into a credit card scam that pulls her into the criminal underworld of Los Angeles.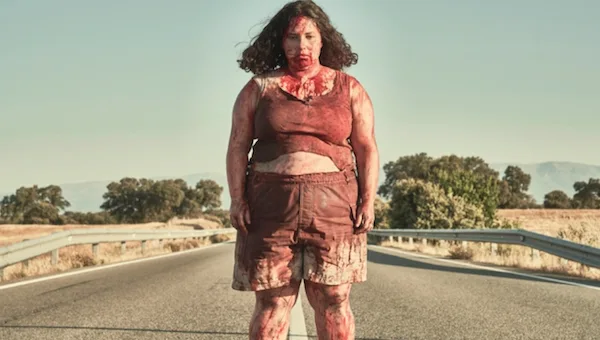 Other selections include:
Bonnie Blue: James Cotton's Life In The Blues: Boston Society of Film Critics citation winner Bester Cram's story of the harmonica powerhouse, whose music shaped blues and rock.
Piggy: From Sundance, a crazed horror film about a bullied teenager who faces a brutal decision when she witnesses a mysterious stranger kidnap her tormentors.
One Second: Chinese master director Zhang Yimou returns with his love letter to cinema in which a man escapes a labor camp on a quest to get a glimpse of his beloved daughter.
Navalny: a thrilling portrait of the Russian opposition leader who will not be cowed by anything, including his own poisoning.  (Arts Fuse review of Navalny)
The 2022 Wild And Scenic Film Festival
April 30th
WSFF features films filled with intrepid investigations, scenic beauty, feats of derring-do (human and otherwise), stories of animal protection, human commitments to justice, wilderness investigations, and more! "e" inc. – the planet science learning & action center is hosting Boston's WSFF tour. Complete Online Schedule
Belmont World Film 2022
through May 16
Virtually and at the Majestic 7 Cinema in Watertown and West Newton Cinemas.
The BWF Spring Screenings will take place mostly on Sundays, with the discussions to take place on Mondays by Zoom. The festival works with local and international organizations to heighten awareness and encourage people of all ages to think about making a difference in the world. BWF has also provided a forum for organizations to raise money for and awareness of many causes.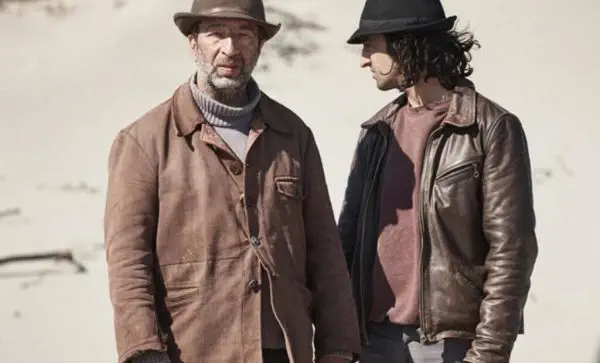 Tom Medina
April 18 Online only
Director Tony Gatlif (Latcho Drom, Exils) returns with a semi-autobiographical Western. Drifter Tom Medina returns to the dusty Southern France region of Camargue to serve probation for a mysteriously unmentioned crime. Here he meets up with bighearted farm owner Ulysse. Medina's dream is to reach Spain and become a bullfighter. This sounds like a conventional setup, but Gatlif brings a poetic eye to the landscape: "Light seems to bounce off of the surroundings, shimmering around the character like a dream. This becomes more than suggestive when a magical bull walks into Medina's room at night, glowing like one of Apichatpong Weerasethakul's apparitions of a past life." (Cannes Festival notes)
Tickets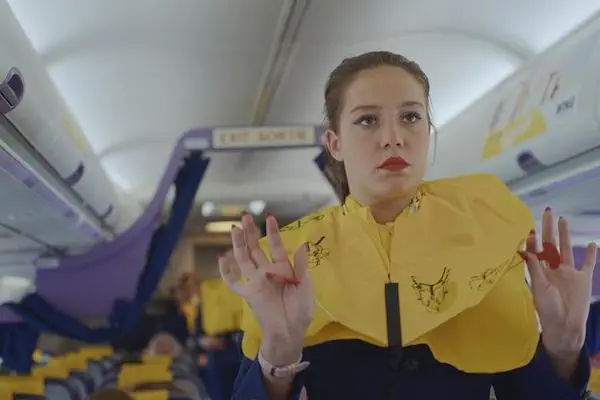 Zero Fucks Given
Online Friday, April 22 –  24
Live Sunday, April 24 at 7 p.m. at West Newton Cinema
Beautiful Adèle Exarchopoulos (Blue is the Warmest Color) plays Cassandre, a woman of impeccable professionalism who works for a low-cost airline, Wing. It is all part of a day's work to charm awkward customers, serve food, promote the special offers in duty free goods and send every passenger on their way with a smile. It is a smile that never reaches her eyes.  Her coquettish pout fends off genuine emotion as she endures the indignities of training and service. She does get to see the world – mostly in discos and bedding anonymous men in an anxious search for connection. The first feature from collaborators Emmanuel Marre and Julie Lecoustre.
The Man in the Basement
Online April 26 – May 2
Q&A on Zoom on Monday, May 2, at 7 p.m.
Bérénice Bejo, Jérémie Renier, and François Cluzet star in a domestic thriller. When a Parisian couple decides to sell an unsanitary basement in their building, a very ordinary man shows up to buy it. When the man moves into the cellar and makes it his permanent residence, the couple tries desperately to cancel the sale to no avail.
Pick of the Week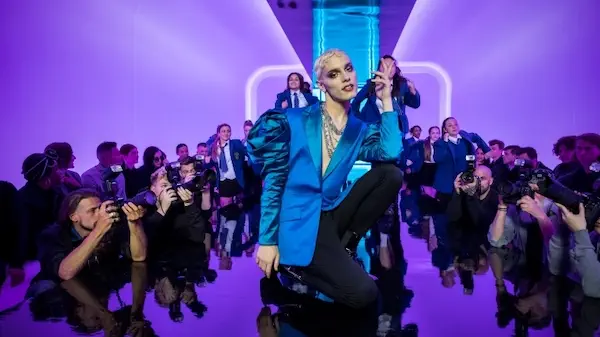 Everybody's Talking About Jamie
Now available on Amazon Prime
This  LGBTQ musical drama, based upon the musical of the same name, was inspired by the real-life story of drag queen Jamie Campbell. It was initially released by Disney and then acquired by Amazon. Arts Fuse critic Sarah Osman was impressed: "Everybody's Talking About Jamie is certainly a step up from the recent crop of Disneyfied feel good movie musicals. Its message is a valuable one: in the words of RuPaul, "if you can't love yourself, how in the hell are you gonna love anybody else?" (Fuse Review)
— Tim Jackson
---
Theater
COVID PROTOCOLS: Check with specific theaters; requirements often include proof of vaccination or a negative Covid-19 rapid test. Also, companies are requiring masks at indoor performances.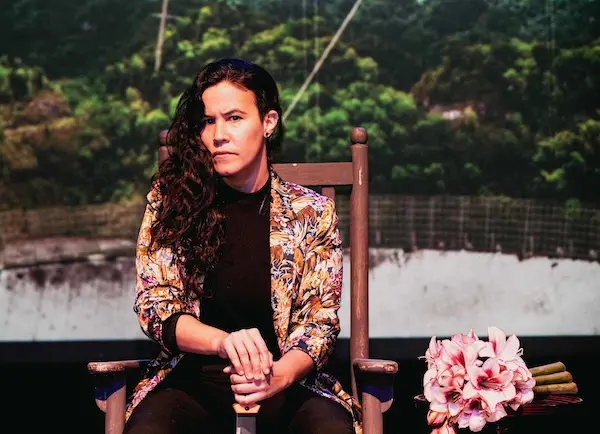 AntigonX, a queer, Latinx interpretation of Sophocles's classical Greek tragedy created by Shey Rivera Ríos. Directed by Jackie Davis At the Magdalena Festival produced by Double Edge Theater in Ashfield, MA, for performances through April 24.
Set in Puerto Rico, this adaptation "blends ritual and myth in a poetic meditation on seeking out hope during dark times…. In this version of the classic story, Antígona is a non-binary person and Teresias, a guide throughout the show, is a trans, non-binary spiritual guide.
Chorus Boy by Tarell Alvin McCraney. Directed by Christopher D. Betts. Staged by Yale Rep at the University Theatre, 222 York Street, New Haven, through April 23.
"For half a century, the Charles R. Drew Prep School for Boys has been dedicated to the education of strong, ethical Black men. One extraordinary student, a gifted singer, has been waiting to take his rightful place as the leader of the legendary school choir. But can he make his way through the hallowed halls of this institution and still sing in his own key?"
A Gentleman's Guide to Love and Murder, music and lyrics by Steven Lutvak and book and lyrics by Robert L. Freedman. Directed by Spiro Veloudos with musical direction by Matthew Stern and choreography by Larry Sousa. Staged by the Lyric Stage Company, 140 Clarendon Street, 2nd Floor, Boston,  through May 22.
The Tony Award-winning musical comes to Boston: "Charming and ambitious, Monty Navarro is in line for an earldom in the lofty D'Ysquith family. Eighth in line, that is. With a few tricks up his sleeve, he plots to speed up the line of succession all the while juggling the affections of two beautiful women, dodging suspicions, and relying on fortunate twists of fate. Neil A. Casey brings to life all eight members of the D'Ysquith family including a pious clergyman, a pompous bodybuilder, an aging actress, and a misguided philanthropist."
Our Daughters, Like Pillars by Kirsten Greenidge. Directed by Kimberly Senior. Staged by the Huntington Theatre Company at the Huntington's Calderwood Pavilion at the BCA, 527 Tremont Street, Boston, through May 8 with digital access to the filmed performance available until May 22.
Billed as the "epic and funny saga of one whirlwind week in the life of a contemporary Black family from Boston. The story begins when Lavinia brings her sisters and mother on a much-needed family vacation. She has planned the week to the smallest detail — antiquing in the afternoons, grilled steaks for dinner, absolutely no cellphones allowed — and if Lavinia gets her way, they will stay forever. What will her sisters have to say? This script by an Obie Award-winning dramatist asks about the ties that bind us to our families. How do sisters hold each other up and hold each other back? Will togetherness split this family apart, or can it bring them together?"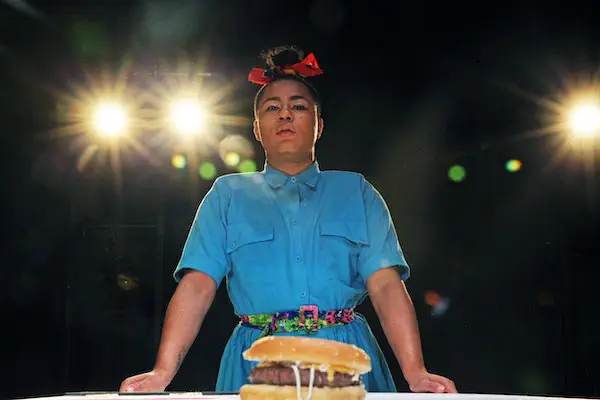 Burgerz, written by and starring Travis Alabanza. Directed by Sam Curtis Lindsay. Produced by Hackney Showroom. Presented by ArtsEmerson at the Emerson Paramount Center, Jackie Liebergott Black Box, 559 Washington Street, Boston, through April 24.
This is "a trans reclamation story; after transphobic slurs — and a hamburger — are thrown at theater artist Travis Alabanza, a newfound passion is ignited. They became obsessed with hamburgers: How they are made. How they feel and smell. How they travel through the air. How the mayonnaise feels on your skin. This show is the climax of their obsession." Arts Fuse review
Beasts by Cayenne Douglass. Directed by Kelly Galvin. Staged by Boston Playwrights' Theatre, 949 Commonwealth Ave., Boston, through April 17.
"The drama centers on the relationship between sisters — and on the secrets that are unearthed — when artist Judy pays a surprise visit to pregnant suburbanite Fran." Playwright Douglass says that "she was moved to write this play because she found herself at the center of many conversations with friends regarding feelings around pregnancy."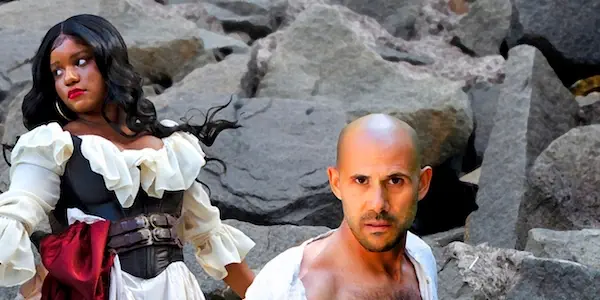 Sueño, translated and adapted by José Rivera. A version of Pedro Calderón de la Barca's La vida es sueño (Life Is a Dream). Directed by Tatyana-Marie Carlo. Staged by Trinity Rep at 201 Washington Street, Providence, through May 8.
"A humorous and haunting metaphysical story peppered with intentional anachronisms, Sueño is a contemporary English-language reimagining of Life Is a Dream, considered one of the jewels of the Spanish Golden Age. Years after a Spanish prince is imprisoned at birth based on astrological predictions, the young man is released to test the prophesies. Once freed, his actions could either earn him the throne or return him to a lifetime of isolation to question the very nature of reality and humanity."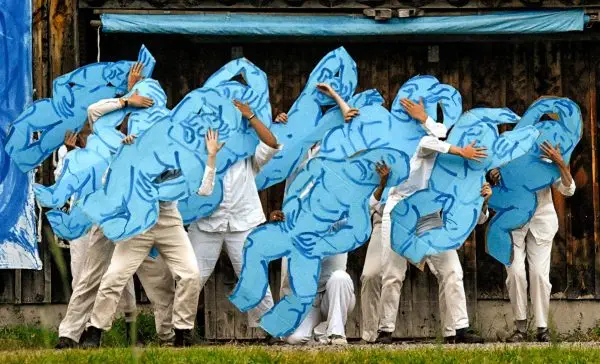 The Persians, an adaptation of Aeschylus' tragedy, written and performed by Bread & Puppet Theater. Staged at the University of Connecticut's South Campus Lawn, 626 Gilbert Rd, Storrs, CT on April 23 and 24. In case of inclement weather, Persians performances will take place indoors at a location to be announced. Audience members for indoor performances should wear masks.
"The show, performed by the Bread and Puppet company together with over 20 community volunteers, will bring together musicians, composers, builders and puppeteers from many eras of Bread & Puppet's history, and includes giant puppets, flying plastic, Lubberland gesturing, a chorus of screamers, and Johann Sebastian Bach. Bread & Puppet Theater founder and director Peter Schumann explained his interpretation of the 472 BCE tragedy in this manner: "When Athens commissioned Aeschylus to write the official celebration piece for the Greeks' miraculous victory over the vastly superior Persian Empire invasion force they must have expected just that: a glorification of national prowess & skill. What they got instead is the opposite: heartrending compassion for the slain enemy, lamentation for the despairing mothers and widows of the slain warriors. Can our own permanently warring military industrial empire learn from this?" Arts Fuse interview
The Inheritance by Matthew López. Directed by Paul Daigneault. Produced by Speakeasy Stage Company, this two-part drama (Part I and Part II will be in rep) will run at the Stanford Calderwood Pavilion at the Boston Center for the Arts, 527 Tremont Street, Boston, April 22 through June 11.
Interweaving lives and spanning generations, this script 2020 Tony Award Winner for Best Play) transposes E. M. Forster's novel Howard's End to 21st century New York for a look at three generations of gay men attempting to forge a future for themselves amid a turbulent and changing America.  A generation after the peak of the AIDS crisis, what is it like to be a young gay man in New York?  What is the legacy left to them by previous generations?  And what do they owe the future and each other?
The New Galileos by Amy Berryman. Directed by Megan Sandberg-Zakian. At the Berkshire Museum, Pittsfield, May 1 at 2 p.m.
"In a future not too distant from our own, three female scientists — a marine biologist, a glaciologist, and a soil expert — are being held hostage by their government because of their work fighting climate change. As they are interrogated, the women face the ultimate question: what are they willing to sacrifice to defend the truth? Penned by "one of the country's hottest playwrights, Amy Berryman," this script "explores the interaction of science and capitalism."
Double Edge Theatre / Magdalena International Festival, presented by Double Edge Theater at 948 Conway Road, Ashfield, April 20 through 24.
This five-day festival — the first event from RITES, the venerable troupe's five-month celebration of Double Edge Theatre's forty years — is in partnership with The Magdalena Project and will include performances and gatherings with an international cadre of women, non-binary, and trans artists. Check this page for artists and performance times.
Too Fat For China, a one-woman show written and performed by Phoebe Potts. Presented by Live Arts Boston, in conjunction with Gloucester Stage Company, at the Mosesian Center for the Arts, 321 Arsenal Street, Watertown, April 21 and 30. Next stop for the show: the Edinburgh Fringe Festival in August.
The show follows Phoebe Potts, "comic, storyteller, and professional Jew, as she tries, fails, and eventually succeeds in adopting a baby. After a US adoption goes horribly wrong, Potts finds herself surprised, disgusted, and ultimately resigned to her role as a middle-class white lady in the business of adopting babies in the US and internationally. Potts' tragicomic journey is about looking for more, more love, more life, and more family and will do anything to get it, including having her morals and values fold in on themselves."
Black Super Hero Magic Mama by Inda Craig-Galván. Directed by . Presented in collaboration with Company One Theatre, Boston Public Library, and Boston Comics in Color Festival at Rabb Hall, located on the lower level of the Boston Public Library's Boylston Street Building at the Central Library in Copley Square, Boston, April 22 through May 21.
"In all the books that Sabrina Jackson reads to her son Tramarion, tragedy's just an origin story, something to propel the heroes into wondrous new worlds. When tragedy strikes in her own life, Sabrina launches herself into a fantastical, technicolor universe where she gets to be the hero. A high-flying adventure that refuses to be held down by the gravity at its core."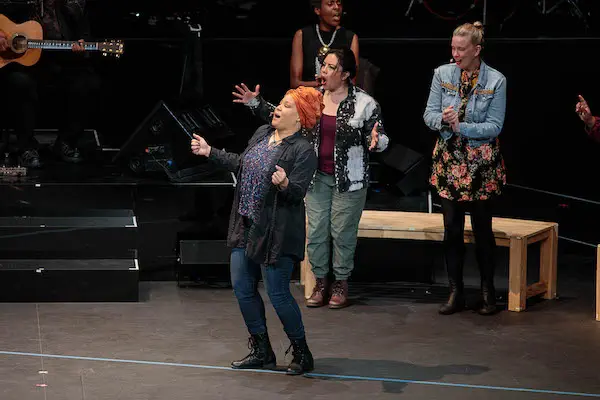 Parable of the Sower, an adaptation of Octavia E. Butler's novels Parable of the Sower and Parable of the Talents by Toshi Reagon and Bernice Johnson Reagon. Directed by Eric Ting & Signe V. Harriday. Presented by ArtsEmerson at the Emerson Cutler Majestic Theatre, 219 Tremont Street Boston, April 21 through 24.
This musical "brings together over 30 original musical anthems and requiems drawn from 200 years of Black music to bring the acknowledged Afrofuturist masterpiece to the stage. It tells the story of Lauren Olamina, a young woman who lives in a not-so-distant America where climate change has driven society to violence and the brink of extinction. When she loses both family and home, she ventures out into the unknown. What begins as a desperate fight for survival leads to something much more profound: a startling vision of human destiny that births the seeds of a new faith."
— Bill Marx
---
Visual Arts
After being closed to off-campus visitors for much of the pandemic, the Harvard Art Museums are inaugurating expanded hours on April 28 with a new program called Harvard Art Museums @ Night. Harvard's art museums have experimented with evening hours, with mixed results, since the '80s, but this edition takes things one step further into the socially-oriented kind of program that many larger city museums have used for years to attract new and younger audiences. Harvard promises outstanding food, drink, and a playlist from a local D.J. in its new program, which lasts from 5 on to 9 p.m. and is open to all, free of charge.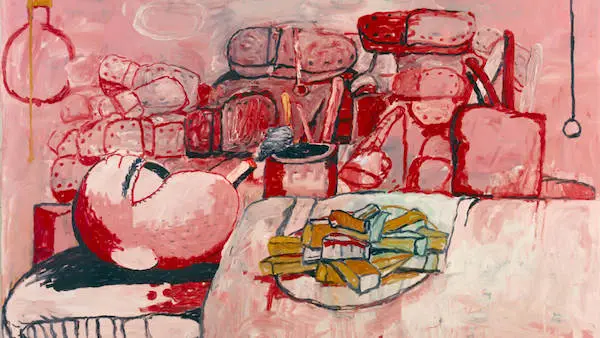 The American painter Philip Guston was born in 1913 in Montreal as Philip Goldstein. His Jewish parents had emigrated to Canada from Odessa, Guston had a career that played a part in most of the art movements and styles of 20th-century American art, from social realist murals to post abstraction, with many critical highs and lows that have continued long after his death in 1980. Guston met Jackson Pollock in high school in Los Angeles and the two became lifelong friends. After moving to New York, they both became central figures in the Abstract Expressionist movement.
The many controversies that bombarded Guston's reputation, especially in his later years, have continued in the large retrospective exhibition Guston Now, which opens at the Museum of Fine Arts, Boston, on May 1 after several delays and reschedulings. The uproar about this show centers on the last decade or so of Guston's work, when he abandoned abstraction for a mysterious, cartoon-like figurative style sometimes called "neo-expressinist" (Guston had actually studied cartooning via a correspondence course as a teenager). In the '70s, the critical reception for this new work was scathing. Many critics and art world figures wondered, out loud, if he had gone mad and Guston retreated in his last days to his rural home in Woodstock, NY.
The international tour of Guston Now was originally planned for 2020 but ran into another controversy. Planning took place in the midst of new, highly active racial justice movements and related issues of "erasure" and "cancel culture." Prominently included in Guston's late paintings were hooded figures resembling Klu Klux Klan members. Although Guston had used hooded figures since his early mural work to represent oppression and evil, the show's organizers feared a push-back from racial activists and postponed the exhibition to 2024.
This postponement, in turn, prompted a strong counter push back from hundreds of prominent artists who deplored lack of courage that led to the censorship of an artist some consider one of the greatest of the 20th century. They demanded that the exhibition return to its original schedule. By now, the nation was also in the midst of COVID lockdowns and delays. Eventually the organizing museums rescheduled the tour again, to 2022. By now, Guston's reputation has reached probably its highest level, as measured by a critical recognition and record, eight-figure auction prices. All this makes the exhibition a cultural must see, no matter your feelings about Guston's work.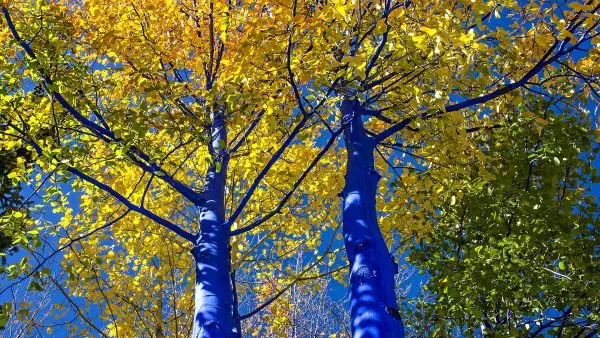 The Peabody Essex Museum's Konstantin Dimopoulos: The Blue Trees is the 27th edition of the Blue Trees series and the first to be installed in Greater Boston. The environmental artist and a team of volunteers paint living trees an earth-friendly blue watercolor — the idea is that this unnatural color calls attention to them in the environment, spotlighting issues of deforestation and other threats to tree populations on the planet. The exhibition opens, weather permitting, on April 20 on PEM's campus in Salem and continues until the trees return to their natural color.
Opening on April 23 at PEM is Let None Be Excluded: The Origins of Equal School Rights in Salem. Using documents, photographs, and contemporary media materials, the show explores the 1834 Salem School Committee's policy to establish separate schools for Black children and efforts by young activists like Sarah Parker Remond and Robert Morris to reverse it. The sudden decision set off a revolt of Black residents that lasted for more than a decade. In 1844, the Committee became one of the first cities to abolish racially separate schools in America. Later, the Massachusetts legislature became the first state to forbid school committees from classifying students by race, setting the groundwork for desegregating American public schools in the 20th century.
On April 30, the Aldrich Contemporary Art Museum in Ridgefield, CT, will host the Aldrich Gala in the Garden: A Celebration of 52 Artists. Starting at 7 p.m., the event will feature cocktails, dinner, a performance by the celebrated Trisha Brown Dance Company, and a live auction in the Museum's Sculpture Garden. Tickets, which are contributions to the museum's mission to emerging and under-recognized artists, start at a minimum gift of $150.
— Peter Walsh
---
Jazz
Meditations on Mingus: A Celebration
April 19 at 7:30pm
Jordan Hall, Boston
New England Conservatory breaks out multiple events for the celebration of the 100th birthday of the great composer and bassist Charles Mingus (April 22, 1922 – January 5, 1979). This show will feature performances by Ran Blake, Jason Moran, Jason Palmer, Earl McIntyre, Ted Reichman, the NEC Black Student Union Ensemble, the NEC Wind Ensemble, NEC Jazz Orchestra and students from the Jazz Department. It's free.
Better Get Hit in Your Soul: The Music of Charles Mingus
April 21 at 7:30 p.m.
Jordan Hall, Boston
New England Conservatory continues its celebration of the 100th birthday of Charles Mingus (see April 19) with this concert by the NEC Jazz Orchestra, led by Ken Schaphorst. It's an excellent program of this master's work: "The Shoes of the Fisherman's Wife Are Some Jive Ass Slippers," "Boogie Stop Shuffle," "Ecclusiastics," "Better Get Hit In Your Soul," and "My Jelly Roll Soul" (all arranged by Sy Johnson); "Started Melody," arranged by Gunther Schuller; and "Meditations on Integration," arranged by Schaphorst.  It's free.
Jon Irabagon Quartet
April 23 at 8 p.m.
Lilypad, Cambridge
A band who collectively have international standing come into the Lilypad to make their local debut, with saxophonist and composer Jon Irabagon (Mostly Other People Do the Killing) as leader and organizing force. The other players are pianist Matt Mitchell, bassist Christ Lightcap, and drummer Dane Weiss.
Sergio Brandão Sextet
April 24 at 7 p.m.
Zuzu, Cambridge
Some of the finest players of Brazilian music in the Boston area come together under the aegis of guitarist and composer Sergio Brandão for "A Night in Rio," with a band that includes the wonderful flutist Fernando Brandão (Sergio's brother), flutist and saxophonist Paul Lieberman (an American who was for years an on-call sessionman in Rio), pianist Maxim Lubarsky, bassist Fernando Huergo, and drummer Mark Walker.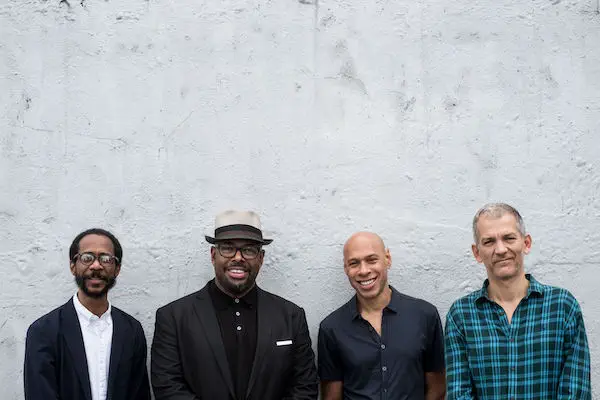 Redman-Mehldau-McBride-Blade
April 24 at 7 p.m.
Berklee Performance Center, Boston
The Joshua Redman Quartet on 1994's MoodSwing included pianist Brad Mehldau, bassist Christian McBride, and drummer Brian Blade — all then in their 20s. The reunion tour was originally booked for the pandemic, with a new release, RoundAgain. It will be interesting to see how this supergroup of  now-veterans mesh their distinctive, fully evolved musical personalities.
Joe Alexander Trio
April 29-30, 8 p.m. and 10 p.m.
Scullers Jazz Club, Boston
Former boy wonder Joey Alexander (he released his first album, the Grammy-nominated My Favorite Things, in 2015, at age 11) is now a ripe old 18. Whatever else, he's a real jazz player, and he never sounded like a child. He and his trio with bassist Kris Funn and drummer John Davis play Scullers in four shows over two nights.
Jared Sims Quintet
April 29 at 8 p.m.
Square Root, Roslindale, Mass.
Multi-reed saxophonist Jared Sims, once a regular on the Boston scene and now director of jazz studies at West Virginia University, celebrates the release of a sparking new quintet record of original compositions, Against All Odds, with the band from that album: guitarist Steve Fell, bassist Keala Kaumeheiwa, and drummer Luther Gray.
Noah Preminger Quartet
May 1 at 7 p.m.
Zuzu, Cambridge, Mass.
This edition of JazzBoston's Jazz All Ways Sunday night series at Zuzu is billed as the kick-off for the "Playground Jazz Jam." In this case, leading the festivities will be the fine saxophonist and composer Noah Preminger with a superb quartet that includes the pianist Anastassiya Petrova, bassist Max Ridley, and drummer Dor Herskovits. We're assuming a set by the Preminger quartet followed by guest participants.
—  Jon Garelick
---
Roots and World Music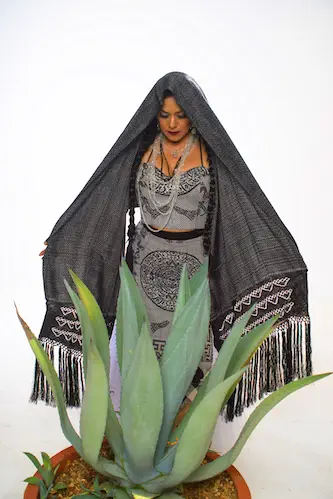 Lila Downs
April 22
Berklee Performance Center
Both one of the great voices of Mexican music and a tireless social advocate, Downs has long explored a wide range  of musical traditions but always manages to keep the message front and center. She performs at Berklee for Global Arts Live.
Mad Professor Meets Dub Apocalypse
April 22
Bill's Bar
For decades the UK's top purveyor of dub, roots, and lover's rock reggae, producer and engineer Neal "Mad Professor" Fraser is continuing the dubwise tradition set forth by his mentor and frequent collaborator Lee Scratch Perry. Tonight's show is extra special because Fraser will both be serving up live dubs from his console as well as live mixing Boston's phenomenal Dub Apocalypse band when they take the stage.
Bamako to Birmingham: Amadou and Mariam and Blind Boys of Alabama
April 27, VETS Auditorium, Providence
May 1, Berklee Performance Center
The Blind Boys of Alabama have been recording for over 70 years, but in recent decades they've taken traditional quartet gospel to venues and contexts its not normally heard. In 2019 the singers teamed up with another visually disabled act, Malian Afropop stars Amadou and Mariam, for a series of concerts that proved the two groups could blend their voices together with surprisingly powerful results. The tour is finally headed here for stops in Providence for First Works and Boston for Global Arts Live.
Music & Art: A Benefit for Ukraine feat. Julian Kytasty, Yaeko Miranda Elmaleh & more
May 1
Swedenborg Chapel, Cambridge
On several occasions the Journeys in Sound series has presented the wonderful Ukrainian-American musician Julian Kytasty to Boston audiences. Now the series is presenting  a benefit concert for Razom and the World Central Kitchen with Kytasty, klezmer violinist Elmaleh, a trio of Ukrainian Berklee students, and more.
— Noah Schaffer
---
Dance
Svadba
Ongoing, online viewing
Engage in a cinematic opera experience with Svadba, the story of a bride-to-be on the eve of her wedding surrounded by friends and family helping her prepare for the big event. Sung completely a cappella, Svadba's entrancing music by Serbian composer Ana Sokolović merges with dance-led visuals from film director Shura Baryshnikov and screenwriter Hannah Shepard. Slovenia-born Daniela Candillari conducts.
The Time Traveler's Lens
Ongoing, online viewing
Hailed as "groundbreaking" (MidJersey News) and a "unique interdisciplinary work" (Town Topics), The Time Traveler's Lens combines dance, film, technology, and history to engage viewers in a 360-degree virtual reality performance that is amazingly intimate — the viewer is placed in the center of the action. Experience five virtual reality works unfolding spherically around you on your own mobile device. You are the time traveler, you control the lens — Luminarium Dance Company provides five worlds of illusion.
— Merli V. Guerra
---
Classical Music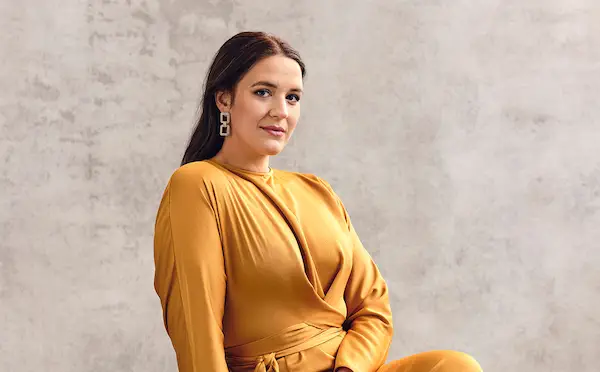 Lise Davidsen sings Strauss
Presented by Boston Symphony Orchestra
April 21, 8 p.m.
Symphony Hall, Boston
The Norwegian soprano makes her BSO debut in a one-off event singing Richard Strauss's autumnal Four Last Songs. Andris Nelsons also conducts that composer's Till Eulenspiegel and Symphonia domestica. (For subsequent concerts in this series – on Friday, Saturday, and Tuesday, all at 8 p.m. – the Songs are swapped out for the Symphonic Fantasy on Die Frau ohne Schatten.)
Handel's Amadigi di Gaula
Presented by Boston Baroque
April 21 & 22 at 7:30 p.m. and 24 at 3 p.m.
GBH Calderwood Studio, Boston
Boston Baroque wraps up its current season with a revival of Handel's early "magical opera." The performance stars Anthony Roth Costanzo in the title role, Daniela Mack as Dardano, Amanda Forsythe as Melissa, and Camille Ortiz as Oriana. Martin Pearlman conducts.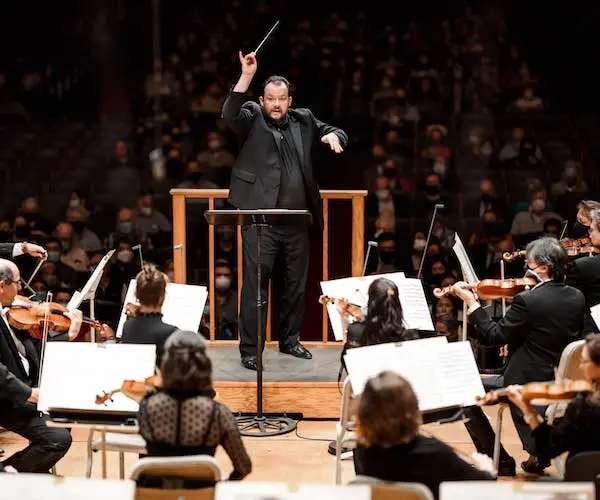 Andris Nelsons conducts Eine Alpensinfonie
Presented by Boston Symphony Orchestra
April 28-30, 8 p.m. (1:30 p.m. on Friday)
Symphony Hall, Boston
The BSO concludes its Symphony Hall season with Richard Strauss's Eine Alpensinfonie. Additionally, Andris Nelsons conducts one movement ("Dreaming by the Fireside") form the Symphonic Interludes extracted from Strauss's opera, Intermezzo, and BSO principal cellist Blaise Déjardin makes is solo debut with the orchestra in Camille Saint-Saëns' Cello Concerto No. 1.
Haydn's The Creation
Presented by Handel & Haydn Society
April 29 at 7:30 p.m. and May 1 at 3 p.m.
Symphony Hall, Boston
H&H finishes its season – and music director Harry Christophers concludes his thirteen-year-long tenure – with two performances of Haydn's flawless oratorio. Joélle Harvey, Robert Murray, and Matthew Brook are the soloists.
— Jonathan Blumhofer
---
Author Events
Virtual Event: Ben Shattuck – Harvard Book Store
Six Walks: In the Footsteps of Henry David Thoreau
April 19 at 7 p.m.
Free with $5 suggested donation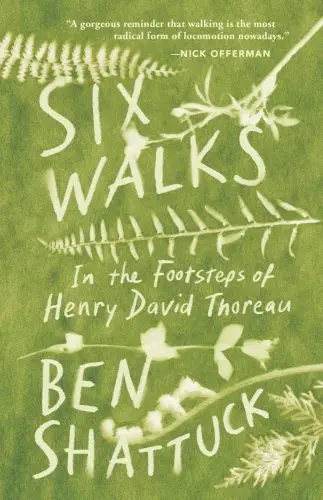 "On an autumn morning in 1849, Henry David Thoreau stepped out his front door to walk the beaches of Cape Cod. Over a century and a half later, Ben Shattuck does the same. With little more than a loaf of bread, brick of cheese, and a notebook, Shattuck sets out to retrace Thoreau's path through the Cape's outer beaches, from the elbow to Provincetown's fingertip.
"This is the first of six journeys taken by Shattuck, each one inspired by a walk once taken by Henry David Thoreau. After the Cape, Shattuck goes up Mount Katahdin and Mount Wachusett, down the coastline of his hometown, and then through the Allagash. Along the way, Shattuck encounters unexpected characters, landscapes, and stories, seeing for himself the restorative effects that walking can have on a dampened spirit." Shattuck will discuss the book with the great Nick Offerman, of Parks & Rec fame.
Virual Event: Michael Favala Goldman chats with Morten Høi Jensen about the Fiction of Tove Ditlevsen – brookline booksmith
The Trouble with Happiness: Stories
April 20 at 7 p.m.
Free
"A newly married woman longs, irrationally, for a silk umbrella; a husband chases away his wife's beloved cat; a betrayed mother impulsively sacks her housekeeper. Underneath the surface of Tove Ditlevse's precisely observed tales of marriage and family life in mid-century Copenhagen pulse currents of desire, violence, and despair, as women and men struggle to escape from the roles assigned to them and dream of becoming free and happy―without ever truly understanding what that might mean."
Virtual Event: Michael Schur – Harvard Book Store
How to Be Perfect: The Correct Answer to Every Moral Question
April 22 at 12 p.m.
Free with $5 contribution
"Schur starts off with easy ethical questions like "Should I punch my friend in the face for no reason?" (No.) and works his way up to the most complex moral issues we all face. Such as: Can I still enjoy great art if it was created by terrible people? How much money should I give to charity? Why bother being good at all when there are no consequences for being bad? And much more.
By the time the book is done, we'll know exactly how to act in every conceivable situation, so as to produce a verifiably maximal amount of moral good. We will be perfect, and all our friends will be jealous. OK, not quite. Instead, we'll gain fresh, funny, inspiring wisdom on the toughest issues we face every day."
In Person Event: Kris Manjapra, author of Black Ghost of Empire, with Tony Clark – Porter Square Books
April 23 at 4 p.m.
Free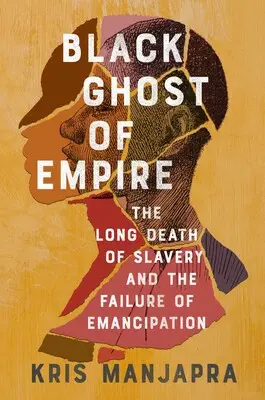 "Beginning in the 1770s and concluding in the 1880s, different kinds of emancipation processes took place across the Atlantic world. These included the Gradual Emancipations of North America, the Revolutionary Emancipation of Haiti, the Compensated Emancipations of European overseas empires, the War Emancipation of the American South, and the Conquest Emancipations that swept across Sub-Saharan Africa.
Tragically, despite a century of abolitions and emancipations, systems of social bondage persisted and reconfigured. We still live with these unfinished endings today. In practice, all the slavery emancipations that have ever taken place reenacted racial violence against Black communities, and reaffirmed commitment to white supremacy. The devil lurked in the details of the five emancipation processes, none of which required atonement for wrongs committed, or restorative justice for the people harmed."
Virtual Event: AGNI's 50 Years: Coeditor Sven Birkerts with Joan Wickersham — brookline booksmith
April 25 at 8 p.m.
Free
"Throughout 2022, AGNI and Brookline Booksmith are celebrating AGNI's 50th with a series of six intimate virtual conversations, all on Mondays at 8 PM ET. Each will pair one of the journal's editors with a contributor whose work defines, for them, the ever-evolving AGNI aesthetic. Coeditor Sven Birkerts will launch it off on April 25th with National Book Award finalist Joan Wickersham, whose genre-switching books foreground exploration and language."
Independent Bookstore Day 2022 – Harvard Book Store
April 30
Harvard Book Store, Cambridge MA
Free
Special exclusive merchandise will be available in-store, in-person only, beginning at 9 a.m. on April 30th. Quantities are limited. Items (including Blackwing pencils, special editions of new books, and Bookstore Day tote bags) to be announced soon, #DiscoveredAtHBS: Discover a Book at Harvard Book Store This April. Part of what makes bookstores special is that you never know what you might discover in the stacks or on the staff recommendations wall.
Enter our "Discovered at HBS" raffle this April by emailing info@harvard.com or posting on social media, and tell us about a book you discovered at Harvard Book Store or on harvard.com that you didn't come in looking for. How did you discover it? Was it from a staff recommendation card, or a window display, or did the title just leap out at you off the shelf? Use #DiscoveredAtHBS in your post or email (and post before May 1, 2022) and we'll give away one $100 gift card to our favorite entry!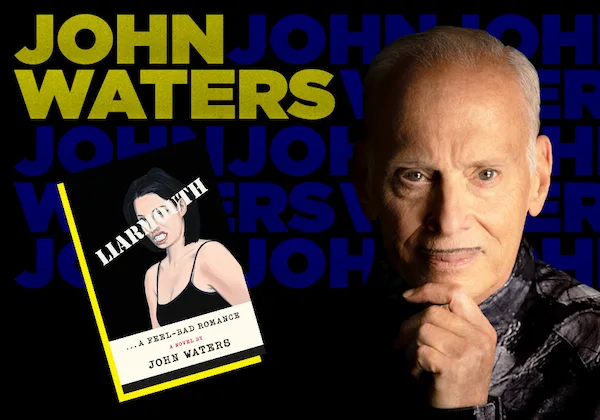 John Waters at the Brattle Theatre – Harvard Book Store
Liarmouth: A Feel-Bad Romance: A Novel
May 3 at 6 p.m. (Doors at 5:30)
Brattle Theatre, Cambridge MA
Tickets are $27.75 with copy of book
"Marsha Sprinkle: Suitcase thief. Scammer. Master of disguise. Dogs and children hate her. Her own family wants her dead. She's smart, she's desperate, she's disturbed, and she's on the run with a big chip on her shoulder. They call her "Liarmouth"―until one insane man makes her tell the truth. John Waters's first novel, Liarmouth, is a perfectly perverted "feel-bad romance," and the reader will thrill to hop aboard this delirious road trip of riotous revenge."
— Matt Hanson