Compiled by Bill Marx
Our demanding critics choose the best films (along with some disappointments) of the year.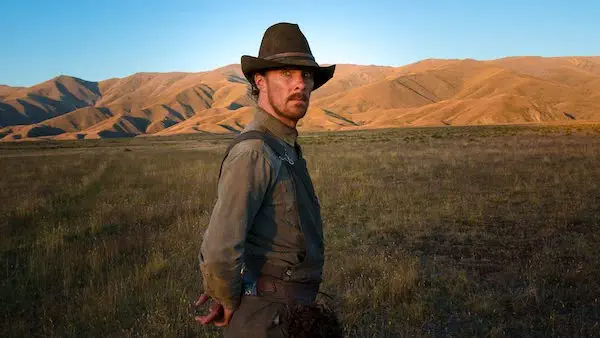 Gerald Peary
Best Film: The Power of the Dog
10 Best English-Language Films
The Power of the Dog
The Lost Daughter
The Souvenir; Part 2
Tick, Tick… Boom!
Licorice Pizza
The Green Knight
Old Henry
Zola
Spencer
King Richard
10 Best Foreign-Language Films
The Worst Person in the World (The Best!)
Drive My Car
7 Prisoners
Parallel Mothers
Only the Animals
The Hand of God
Luzzu
France
The Wife of a Spy
Two of Us
10 Best Documentaries
Attica (The Best)
Flee
Roadrunner: A Film About Anthony Bourdain
The Velvet Underground
Listening to Kenny G
A Reckoning in Boston
Final Account
Can You Bring It?: Bill T. Jones and the D. Man in the Waters
Val
Processional
Best Actor
Will Smith, King Richard (Best)
Benedict Cumberbatch, The Power of the Dog
Cooper Hoffman, Licorice Pizza
James McAvoy, Together
Andrew Garfield, Tick, Tick…Boom!
Best Actress
Olivia Coleman, The Lost Daughter (Best)
Natalie Morales, Language Lessons
Alana Haim, Licorice Pizza
Léa Seydoux, France
Kristen Stewart, Spencer
Best Supporting Actor
Timothy Spall, Spencer (Best)
Ed Harris, The Lost Daughter
Benny Safdie, Licorice Pizza
J.K. Simmons, Being the Ricardos
Woody Norman, C'Mon, C'Mon
Best Supporting Actress
Ruth Negga, Passing (Best)
Riley Keough, Zola,
Tiffany Haddish, The Card Counter
Marlee Matlin, CODA
Jessie Buckley, The Lost Daughter
The Most Obnoxiously Overrated Films
The French Dispatch (Most Obnoxiously Overrated)
Belfast
Being the Ricardos
MASS
Cyrano
Jockey
Gerald Peary is a Professor Emeritus at Suffolk University, Boston, ex-curator of the Boston University Cinematheque, and the general editor of the "Conversations with Filmmakers" series from the University Press of Mississippi. A critic for the late Boston Phoenix, he is the author of nine books on cinema, writer-director of the documentaries For the Love of Movies: the Story of American Film Criticism and Archie's Betty, and a featured actor in the 2013 independent narrative Computer Chess. His latest feature documentary, The Rabbi Goes West, co-directed by Amy Geller, has played at film festivals around the world.
---
Ed Symkus
It was a great year for films, but not so great regarding the conditions under which I had to see them. Damn this plague! I miss the big screen and sitting in dark rooms filled with strangers (at least those who don't talk or crinkle wrappers or chew loudly). I did manage to get to a few (sparsely crowded) theatrical screenings, but most of my watching was either on a TV screen or computer monitor. Still, the joy of experiencing the power of cinema was felt. My initial list of favorites had 25 titles, winnowed down here to 10. They're not numbered — they're all equals and placed in alphabetical order.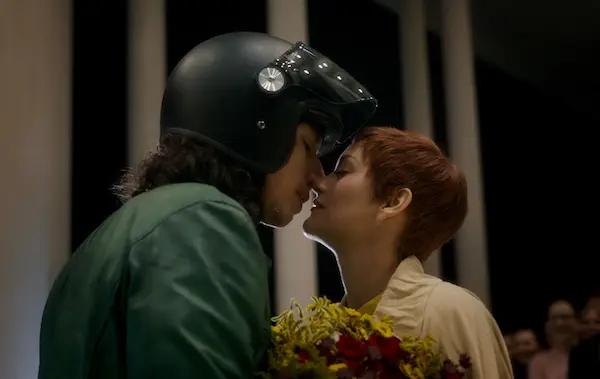 Annette – A bizarre, moody, groundbreaking musical about the ups and downs of show business, as well as murder, ghosts, and a singing baby (who is played by a puppet).
Belfast – Writer-director Kenneth Branagh's mostly B&W remembrance of his childhood in riot-torn Northern Ireland in the late-'60s is intense, funny, and charming.
Don't Look Up – An all-star cast Leonardo DiCaprio, Jennifer Lawrence, Meryl Streep, Cate Blanchett (many others) yuck it up in a biting but goofy satire on what we would do if the world was about to be destroyed by a rogue comet.
Drive My Car – Haruki Murakami's short story about an actor trying to make sense of tragedies in his life morphs into a three-hour character study of an actor-turned-director trying to do the same.
The Harder They Fall – Yes, there were Black cowboys and cowgals all over the West. The characters in this film are based on real people. Just the violent, sociopathic, dumb, and funny plot has been made up.
Licorice Pizza – Writer-director Paul Thomas Anderson again pays homage to '70s L.A. (as he did in Boogie Nights and Inherent Vice), this time spinning a tale of young love, and tossing in both real and imagined characters.
Nightmare Alley – The original 1947 film was a terrific noir, but its potential impact was hampered by the strict Motion Picture Production Code of the time. Thank goodness that's long gone, and that director's Guillermo del Toro's slick but moody remake is gorgeously nasty.
No Time to Die – The final James Bond film with Daniel Craig in the lead role is everything a Bond fan could hope for.
Spider-Man: No Way Home – The third film in the franchise with Tom Holland in the lead role is everything a Spidey fan could hope for (along with some neat surprises).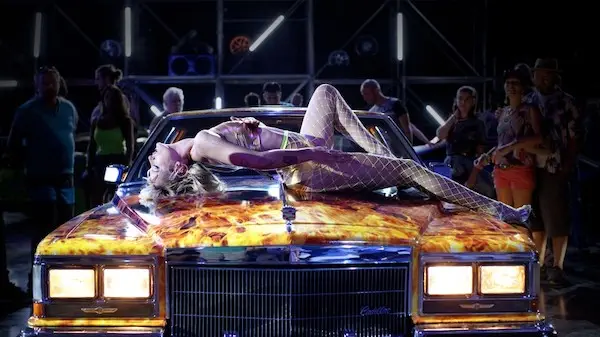 Titane – An audacious, exhilarating, repulsive, inventive, daring, and peculiar film about a woman who has sex with a car. Well, it's about a lot more than that, but I'll leave it there.
Runners-up: The Card Counter, The Electrical Life of Louis Wain, Jockey, Last Night in Soho, Old Henry, Pig, and Red Rocket.
Disappointments: Free Guy, Lady of the Manor, The Power of the Dog, West Side Story, The Woman in the Window, Zeroes and Ones.
Ed Symkus has been reviewing films and writing about the arts since 1975. A Boston native and Emerson College graduate, he co-wrote the book Wrestle Radio, USA: Grapplers Speak, went to Woodstock, collects novels by Harry Crews, Sax Rohmer, and John Wyndham, and has visited the Outer Hebrides, the Lofoten Islands, Anglesey, Mykonos, the Azores, Catalina, Kangaroo Island, and the Isle of Capri with his wife Lisa.
---
Ezra Haber Glenn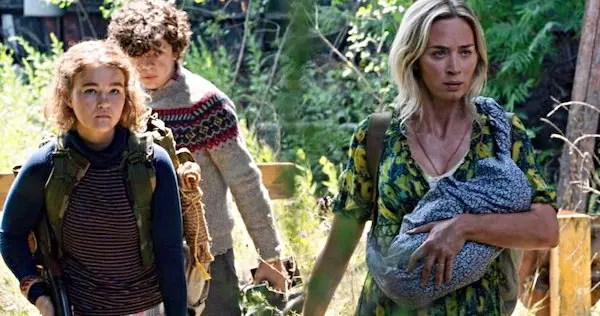 For starters, although the movie itself was pretty unremarkable, I'll hold a special place in memory for A Quiet Place II, which was the first film I saw in an actual theater after the shutdown. It's not necessarily what I would have chosen for my return to the big screen, but the choices were pretty limited at the time, and it definitely was something that benefited from a dark room/immersive sound experience.
In general, 2021 proved to be a pretty strong year for the horror genre, including Saint Maud, the debut feature from writer-director Rose Glass, with an excellent and unsettling performance from Jennifer Ehle; Ben Wheatley's eco-folk thriller In the Earth set in a vaguely anxious pandemic world; and two retro-horror offerings — Prano Bailey-Bond's Censor and Edgar Wright's Last Night in Soho — both of which included excellent critical takes on the more problematic aspects of the genre's history.  (Be sure to catch the latter, which showcases some clever and innovative editing from Paul Machliss and the final screen-performance of '60s icon Diana Rigg.)  The much-anticipated folk-horror documentary Woodlands Dark and Days Bewitched: A History of Folk Horror explored some great source material with insightful commentary, but at 3 and a quarter hours it began to feel a bit thin and stretched — like butter scraped over too much bread.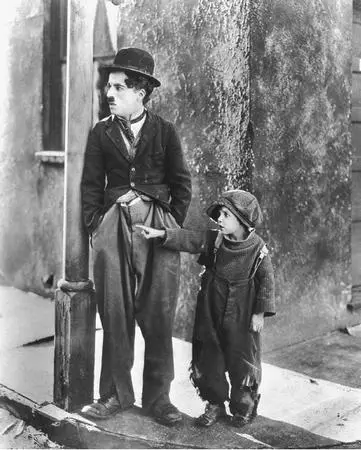 In other film-history news, I was delighted to celebrate the 100th anniversary of Charlie Chaplin's 1921 silent classic The Kid — in person, at the Brattle — and to see Joan Micklin Silver's 1975 Hester Street receive the full 4K restoration and full-screen rerelease that it deserves.
Rounding out my own personal list of memorable films from 2021 are four films from four different counties:
Director Apichatpong Weerasethakul's Memoria, a wonderful, thoughtful, and extremely reflective film featuring an outstanding low-key performance from Tilda Swinton. The plot is simple — a woman visiting Colombia wakes up to the sound of a loud bang in the night, which triggers an uncanny heightened awareness to her sensory environment — but the director's slow pacing and precise attention to every detail and element of his compositions (of both sight and sound) points to entirely new directions for what film art can be.
In Anders Thomas Jensen's Riders of Justice, Mads Mikkelsen leads an oddball cast of socially inept, damaged, and strangely endearing misfits as they seek justice, revenge, or maybe just a cathartic release following the death of his wife in a subway bombing. Come for the action and mystery, but stay for the surprisingly deep character development and quirky interactions.
Petite Maman, from French director Céline Sciamma, is a sweet — and refreshingly calm — window capturing the experience of childhood, with delightful performances from twin sisters Joséphine and Gabrielle Sanz.
Ryusuke Hamaguchi's Drive My Car brings Haruki Murakami's short story to the screen in a luxurious and decompressed three-hour film, with both heart-wrenching and heartwarming performances from an ensemble cast working in as many as six different languages. The film won Best Picture from the Boston Society of Film Critics and is being shortlisted by many others, a fact that's all the more impressive when you take into account that it's in competition with Wheel of Fortune and Fantasy, the director's other celebrated film from this year.
Ezra Haber Glenn is a Lecturer in MIT's Department of Urban Studies & Planning, where he teaches a special subject on "The City in Film." His essays, criticism, and reviews have been published in The Arts Fuse, CityLab, the Journal of the American Planning Association, Bright Lights Film Journal, WBUR's The ARTery, Experience Magazine, the New York Observer, and Next City. He is the regular film reviewer for Planning magazine, and member of the Boston Society of Film Critics. Follow him on https://www.urbanfilm.org and https://twitter.com/UrbanFilmOrg
---
Nicole Veneto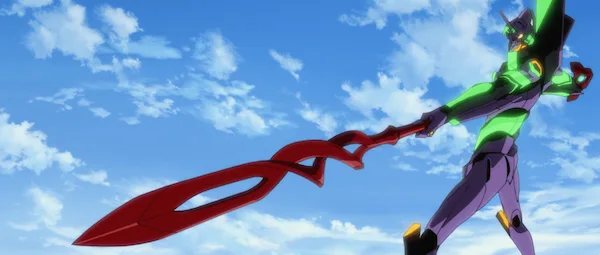 Evangelion 3.0+1.0 Thrice Upon a Time, dir. Hideaki Anno
I am an Evangelion fan first and a person second, so there was absolutely no way my top pick for 2021 would be anything else. With the long-anticipated final film in the Rebuild of Evangelion series, Hideaki Anno met two seemingly impossible tasks: concluding one of the most influential animes of all time on a massively satisfying endnote and matching the existential jouissance of 1997's End of Evangelion without retreading old traumas. Thrice Upon a Time is a creator's life-affirming farewell to a creation that's brought him both great success and great pain. Bye bye all of Evangelion, and remember to take care of yourself.
Titane, dir. Julia Ducournau
Winner of this year's Palme d'Or at Cannes, Julia Ducournau's twisted body-horror thriller about a woman who takes her car kink a little too far has a heart of gold underneath its heavy metal exterior. The less you know about it the better (my own review already gives away far too much), but if classic Cronenberg by way of Judith Butler and Donna Haraway doesn't sound the least bit enticing to you, then we're in completely different universes of taste.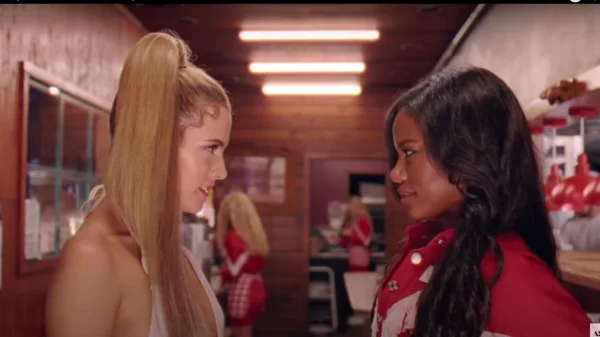 Zola, dir. Janicza Bravo
I'd been eagerly awaiting Zola since it premiered at Sundance all the way back in 2020, and Janicza Bravo's adaptation of the 2015 Twitter thread that shook the internet is still a sensory delight to behold upon rewatch. A savvy stripper embarks on a Boschian road trip to hell (a.k.a. Florida) with her new white friend where everything glitters and yet nothing is as it seems. You'll laugh, you'll cringe, you'll see a montage of men's flaccid penises up close and personal. If that isn't crackhead cinematic excellence, I don't know what is.
Benedetta, dir. Paul Verhoeven
The great Paul Verhoeven is back with the most blasphemous cinematic experience since Ken Russell's The Devils! Though the comparison isn't unwarranted, it's an oversimplification to describe this movie as "Showgirls in a convent" as one poor AP reviewer called it (and I think Showgirls is Verhoeven's unsung masterpiece). For his first film since 2016's acclaimed rape-revenge Elle, Verhoeven draws from his own psycho-sexual filmography and side-hustle as a Catholic scholar to bring the story of a 17th-century nun who had sexy visions of Christ and a lesbian affair with a fellow sister to the big screen. You either love it or you don't, and I — a sicko — love it.
Jumbo, dir. Zoé Wittock
Between this and Titane, this has been a great year for objectum sexuality onscreen, and if Titane is too grotesque for your tastes, then the dreamy softness of Jumbo will surely do the trick. It's the only thing you'll see this year about a woman with a Joan of Arc haircut who falls in love with a carnival ride, and it just so happens to be the most romantic movie of 2021.
We're All Going to the World's Fair, dir. Jane Schoenbrun
Although it won't be released to the public until early 2022, I got to catch Jane Schoenbrun's feature debut at IFF Boston this year knowing very little about it aside from the word-of-mouth it generated on the festival circuit. Much like my number three pick Zola, World's Fair is a movie born of the social media zeitgeist. It's an indescribably hypnotic experience akin to being sucked down the YouTube rabbit hole. Be sure to catch it when it comes to HBO Max early next year.
Psycho Goreman, dir. Steven Kostanski
A sheer delight to anyone who grew up on VHS sleaze and practical creature effects, like I did. Psycho Goreman is a hysterically campy showcase of hard-R violence and rubbery monsters for those of us who are sick and tired of CG's overly smooth perfectionism. Plus, the famous Rich Evans from Red Letter Media has a very special cameo as some sort of disgusting corpse grinder monster.
Censor, dir. Prano Bailey-Bond
Simultaneously a love letter to video nasties and a critical reflection upon how the media we consume can overwhelm our sense of reality. In this tale of a BBFC censor who loses touch with reality after a cryptic video nasty causes old traumas to resurface, Bailey-Bond recreates the grimy aesthetics of the nasties to absolute perfection, from changing aspect ratios to scary cabins in foggy woods. Don't mistake this as an exercise in nostalgic recreation and homage. This is a movie about how you cannot undo the past, and a warning against turning your past into a personal crusade.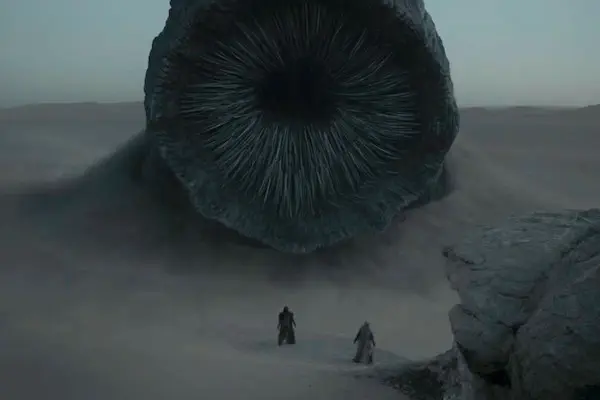 Dune, dir. Denis Villeneuve
Yes, everyone is talking about Dune right now. After all, it's the biggest blockbuster of 2021. I'm about a third through Frank Hubert's novel and I can say that Villeneuve remains quite faithful to Herbert's vision (definitely more so than my beloved David Lynch, albeit the reason his Dune turned out less than savory has more to do with him being fucked by the studios than him being short of weird sci-fi ideas). I missed seeing this on the big screen where it arguably needs to be experienced, but even at home on my 32-inch television I felt completely immersed. Wished there was at least one pug though.
Tie: Shiva Baby, dir. Emma Seligman & Violation, dir. Dusty Mancinelli and Madeleine Sims-Fewer
I'm choosing to name these two films together because, despite how different they are when it comes to utilizing horror tropes to different ends, both speak to how nightmarish womanhood can be to live though. One's a black comedy about a Jewish college student trapped at a family shiva with her sugar daddy in attendance and the other is a bleak rape-revenge about how killing your rapist offers no catharsis whatsoever. Both also happen to be directed by women. Visceral cinema can come in many forms — these are just two of them.
Biggest Disappointment
Candyman, dir. Nia DaCosta
As I concluded in my review, if it ain't broke, don't fix it. In addition to being one of the best horror films of the '90s, the original Candyman is a searing critique of white women's complicity and active role in anti-Black racism that continues to ring true in 2021 despite being directed by a white man. The new Candyman may have a majority-Black production team (including Jordan Peele) but, after presumably being tampered with in post-production, its message is muddled, confused, and not frightening in the least. Tony Todd did not suffer getting stung by live bees (and paid an extra $1,000 for each sting) in the original Candyman just to be brought back for the reboot with terrible digital de-aging for five seconds. And all the bees that actually appear are all poorly rendered CG. For shame!
Honorable "Holy Shit" Mention

The Scary of Sixty-First, dir. Dasha Nekrasova
I need you all to understand that this isn't a movie but a deliberately incendiary practical joke — a jape that the jurors of the Berlin Film Festival actually took seriously! This is Freddy Got Fingered for girls who shop at Brandy Melville, read Paglia, and suffer from internet-induced brain damage. I look forward to seeing it again with a crowd of drunk college students at Coolidge After Midnight.
Nicole Veneto graduated from Brandeis University with an MA in Women's, Gender, and Sexuality Studies, concentrating on feminist media studies. Her writing has been featured in MAI Feminism & Visual Culture, Film Matters Magazine, and Boston University's Hoochie Reader. You can follow her on Letterboxd and Twitter @kuntsuragi for weird and niche movie recommendations.
---
Tim Jackson
The Worst Person in the World
Julie's inability to commit to relationships is just part of Danish filmmaker Joachim Trier's (Oslo, August 31st) sophisticated story of a young woman who runs into considerable confusion as she looks for her place in the world. Renate Reinsve projects a sexy and charismatic screen presence in the role of a good-hearted character who is both likable and infuriating.
Annette
On the heels of a revelatory documentary about the duo Sparks comes their first musical, a stagey, outrageous, and audacious operetta sung and performed by Adam Driver, Marion Cotillard, Simon Helberg, and a puppet infant. Directed by the mad French director Leos Carax. (Arts Fuse review)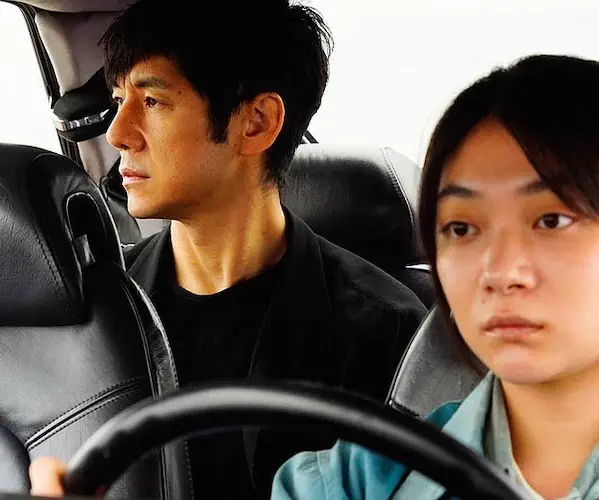 Drive My Car
Ryusuke Hamaguchi's film is adapted from a Haruki Murakami short story and it is set at the staging of a trilingual production of Uncle Vanya (including one ASL actress). The actor-director tasked with mounting the production is required to have a driver. The woman who is hired, the actors, the actor-director, and his deceased wife are given backstories, secrets, and frustrations that intersect with themes of Chekhov's tragicomic masterpiece. This is a masterfully layered three-hour meditation on life, art, love, and loss. (Arts Fuse review)
C'mon C'mon
Three inspiring performances anchor a story of a documentary filmmaker (Joaquin Phoenix) who is helping to raise his sister's son (Gaby Hoffman and Woody Norman, both exceptional) in New York while she attends to her bipolar husband in Los Angeles. Incorporating a series of  interviews with real-life young people, the narrative glides beautifully between the particulars of child-rearing and the future hopes and dreams of the generations to come.
Red Rocket
This study of an ethically and morally challenged motor-mouthed ex-porn star (Simon Rex) returning to his hometown is nasty and often inappropriate. But it is hysterically funny. Director Sean Baker continues to spotlight America's underbelly, finding the perfect cast to dramatize this unsavory tale.
The Power of the Dog
Director Jane Campion delivers a beautifully nuanced story of masculinity in 1920s Montana, spotlighting the country's vast landscapes and gothic interiors. (Arts Fuse review)
Licorice Pizza
PT Anderson returns to the time and place of Boogie Nights with this take about precocious L.A. adolescents raised in the circus world of show biz and water beds. Cooper Hoffman (Phillip Seymour's son) and Alana Haim (of the band Haim, for whom Anderson has filmed music videos) head a superb cast in a rambling story filled with Hollywood oddballs and zealous casting agents.
Sweat
From Sweden comes Magnus von Horn's study of an online fitness influencer, played (powerfully) by Magdalena Koleśnik. The film is both a psychological profile and a  penetrating commentary on celebrity culture. The director has taken a cinéma vérité approach (reminiscent of the films of Michael Haneke and Ruben Östlund), to the point that I was, at first, genuinely confused about whether this is a feature film or a documentary.
About Endlessness
Another home run from Scandinavia: love him or hate him, no one creates surreal imagery as meticulous as Roy Andersson. His dioramas float on the wings of dream. (Arts Fuse Review)
France
Bruno Dumont's (Jeanette: the Childhood of Joan of Arc) films vary between disturbing realism and elaborate fantasies. France falls somewhere in between: it is the story of a beautiful and highly successful television journalist who begins to question the meaning of her work and her life. All Dumont's films pit the good intentions of his protagonists against the barbarism inherent in human nature. France includes plenty of dry humor, which might make this his most commercial film.
Runners-up
The Killing of Two Lovers, Language Lessons, Titane, Don't Look Up, Quo Vadis Aida, A Chiarra, I Am No Longer Here, A Hero, Hand of God, The French Dispatch, Zola, Benedetta, Old Henry.
Documentary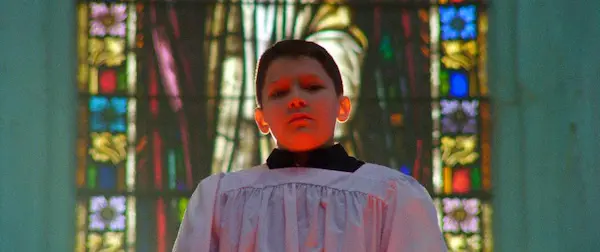 Procession: Throughout his career director Robert Greene (Actress, Kate Plays Christine) has been crafting performative documentaries. For Procession, survivors of sexual assault by Catholic priests were asked to write short scenarios detailing their abuse, which were used as the basis for therapeutic recreations. This sensitive collaboration treats filmmaking as a healing process. There is nothing sensational or exploitative here: the film is sad, frustrating, liberating, and utterly engrossing.
The Velvet Underground: Todd Haynes's smartly edited film puts Lou Reed, John Cale, and their legendary band into the cultural context of the '60s.
Summer of Soul: QuestLove offers a gift to music lovers by resurrecting footage of the Harlem Cultural Festival concert series, lost for 50 years. This vibrant film features performances by Stevie Wonder, Nina Simone, Sly & the Family Stone, Gladys Knight & the Pips, Mahalia Jackson, B.B. King, and the 5th Dimension.
Sabaya: Director Hogir Hirori follows two brave men as they rescue Yazidi women from a camp where they are held by ISIS to be sold as sex slaves, known as sabaya. An important observational documentary that is a study of true heroism. This is one of the best of a number of revelatory documentaries that have been made possible by cell phones and small cameras.
How It Feels to Be Free
This "American Masters" production, directed by Yoruba Richen, puts the radical and pioneering artistry of Lena Horne, Abbey Lincoln, Nina Simone, Diahann Carroll, Cicely Tyson, and Pam Grier into a much needed — and entertaining — perspective.
Disappointments
Last Night in Soho – A laughable blend of horror and excessive editing that comes off like Georgy Girl directed by Dario Argento
Land – Robin Wright's directorial debut about a woman looking for meaning in the wilderness falls flat due to stagy scenes and implausible situations.
Cry Macho – The trophy for the most wooden acting of the year goes to the cast in Clint Eastwood's film, which wearily limps (once again)  though the worn theme of  "what makes a man a man."
The Night House – Chockablock with disconnected horror tropes that even Rebecca Hall's committed performance can't connect.
Tim Jackson was an assistant professor of Digital Film and Video for 20 years. His music career in Boston began in the 1970s and includes some 20 groups, recordings, national and international tours, and contributions to film soundtracks. He studied theater and English as an undergraduate, and has also worked helter skelter as an actor and member of SAG and AFTRA since the 1980s. He has directed three feature documentaries: Chaos and Order: Making American Theater about the American Repertory Theater; Radical Jesters, which profiles the practices of 11 interventionist artists and agit-prop performance groups; When Things Go Wrong: The Robin Lane Story, and the short film The American Gurner. He is a member of the Boston Society of Film Critics. You can read more of his work on his blog.
---
Sarah Osman
2021 has been an interesting year for cinema: theaters remained closed during the first few months of the year, but by early summer they had opened up. A number of film releases had been delayed by the pandemic, including the eagerly awaited Dune and the vibrant In the Heights. Yet, thanks to streaming services, audiences were able to access movies from the comfort of their own living rooms.  In no particular order, here are my picks for the finest films of 2021.
The Mitchells vs. the Machines: Originally titled Connection, The Mitchells vs. the Machines proves that Disney/Pixar is going to have to deal with some serious competition. This heartwarming animation revolves around the Mitchells, a quirky family, who, while on a road trip, encounter a horde of robots hellbent on capturing them (and all of humanity). The family must put aside their differences in order to save the world. Boasting colorfully eye-catching visuals, The Mitchells vs. the Machines relies on more than impressive imagery — it also serves up a sweet story about a family who learns there is strength in unity. There is plenty of humor here, as when the youngest Mitchell, Aaron, randomly dials numbers and asks whoever answers if they would like to talk about dinosaurs. The entire voice cast, including Abbi Jacobson, Danny McBride, and Maya Rudolph, give performances that are both endearing and amusing. Unlike some recent lackluster Disney fare (I'm looking at you, Frozen II), The Mitchells vs. the Machines is enjoyable on all levels.
Bad Trip:  While nowhere near as gloriously satirical as Borat, Bad Trip scores genuine laughs as a hidden camera romp. The product of the warped mind of Eric Andre (who also stars), the film follows Chris (Andre) who, while working at a car wash, runs into his high school crush. But there is an unfortunate mishap (his clothes are sucked off him by an out-of-control vacuum) and he is unable to get her number. A year later, he runs into the woman again. This time she gives Chris a card to her gallery in New York and tells him to pop by if he's ever in the city. He convinces his best friend, Bud (Lil' Rey Howery), to steal his sister Trina's (Tiffany Haddish, in what might be one of her funniest roles to date) car so they can drive to New York. The pair embark on their road trip and various absurd disasters occur; for example, Chris is assaulted by a gorilla and Trina nearly kills the guys. The other folks in the film were not aware that the insanity taking place in front of them is "made-up," so their amazed reactions are genuine. Yes, the film is completely ridiculous. But there are moments of feeling and points are made about the value of standing up for oneself and respecting your friends.
In the Heights: Before Lin-Manuel Miranda told us the story of Alexander Hamilton via a blend of hip-hop and traditional musical numbers, he had his first Broadway hit, In the Heights. After years of dithering, the show was finally transformed into a movie. The wait was worth it.  In the Heights is one of the most impressive musical movies ever made. The film pretty much follows the source musical, which is set in Washington Heights, in upper Manhattan. Usnavi (Anthony Ramos) plans to return home to the Dominican Republic, but he harbors feelings for street smart Vanessa (Melisa Barrera). Meanwhile, Nina (Leslie Grace) is going to drop out of Stanford University after a difficult first year; she is also dealing with feelings for her ex, Benny (Corey Hawkins). Various other stories about the neighborhood are told, many of which center around gentrification (the best one may be the rivalry between the Piragua guy and the Mr. Softee Truck guy, played by Miranda and Christopher Jackson). There are a few differences between the film and the musical (mostly improvements). The choice to stage various numbers, such as the breathtaking "96,000," at a swimming pool proves that a movie musical can be a distinctive work of art.
Plan B: Thanks to streaming services, we are being treated to more clever and diverse teen comedies than ever before. One of the best to be released last year was Plan B, actress Natalie Morales's first foray into directing. The film is a witty and timely social commentary that proves that, even in 2021, women have yet to be able to claim control over their own bodies. Sunny (Kuhoo Verma), a straight-A Indian student, accidentally sleeps with her friend Kyle. Fearing that she could be pregnant, Sunny enlists the help of her friend Lupe (Victoria Moroles) as she attempts to purchase a pill that will ensure that she is not. Along the way the pair undergo various adventures and learn more about themselves and their friendship than they ever expected to. Throughout Plan B, Sunny fears that she will run into members of the "Indian mafia" (aka members of the Indian community) who might report her "misdeeds" to her mother. For anyone who has grown up in an immigrant family, these scenes will be funny and all-too-familiar. The difficulty of obtaining the Plan B pill is especially poignant considering the current debate over birth control and the US government's crackdown on women's rights.
Dune:  In 2021, Frank Herbert's classic sci-fi novel got the film adaptation it deserved. Directed by Denis Villenueve, this Dune is divided into two parts. If the first half is any indication of what the second half will be like, the finished product will be a masterpiece. The film follows Paul Atreides (Timothee Chalamet), the son of a noble family, who must travel to the desert planet Arrakis to ensure the protection of the most valuable resource in his galaxy ("the spice"). It's a fight over valuable natural resources, so war ensues, complicated by the inequities of colonization. Villenueve follows most of the book's plot, but he makes some changes for contemporary audiences, such as expanding female character arcs. Dune is visually stunning: it also manages to combine the satisfactions of art house cinema with the popular conventions of mainstream filmmaking. Its representation of Middle East/North Africa culture is flawed (no MENA actors were hired), but the script criticizes colonialism, as did the novel. One assumes that this attack will be reinforced in the second part.
Last Night in Soho: British director Edgar Wright is best known for his comedic fare, such as Shaun of the Dead and Hot Fuzz. His latest film proves that he can deliver a sinister thriller. Designed as a "dark valentine" to '60s Soho, the plot follows Eloise (Thomasin McKenzie), an aspiring fashion designer who is struggling to fit in at her new university. When she rents a room in a creaky old house, Eloise begins to dream of a glamorous aspiring singer named Sandie (Anya Taylor-Joy) and her wild adventures during the '60s. However, after things take a turn for the worse for Sandie, Eloise is left to piece together a horrific puzzle. McKenzie holds her own, but Taylor-Joy and her flirty eyes own Last Night in Soho. Her performance reminds us why she is a force to be reckoned with. The film's cinematography, costume design, and soundtrack takes us back to a time when things were swinging — but this never distracts from the film's haunting tone.
Minari: Although Minari was technically released in 2020, it didn't receive its theatrical release until 2021, so it makes this list. Loosely based on the life of the film's screenwriter (Lee Isaac Chung), Minari follows a group of South Korean immigrants as they try to settle in rural Arkansas during the '80s. It's rare to see the stories of American Koreans on film, and it's even rarer to see one told with this much skill. Every actor in the film gives a stellar performance (Han Ye-ri is a particular standout). The film's plot is uncomplicated, but there is nothing simplistic about the film's vision of ordinary people struggling to survive. Minari offers an intimate and probing look at the so-called American Dream and raises questions about who is given the privilege to chase it.
Shiva Baby: Imagine having to gather with your family for a shiva only to have your current sugar daddy show up. With a wife and baby in tow that you didn't even know existed. That's the premise of Shiva Baby, writer/director Emma Seligma's cringeworthy and hilarious debut. Rachel Sennot stars as Danielle, who attempts to navigate treacherous waters filled with nosy family members and friends. You can't help but worry for Danielle as embarrassing bombshell after bombshell is dropped. Still, dramatic tension is accompanied with plenty of laughs.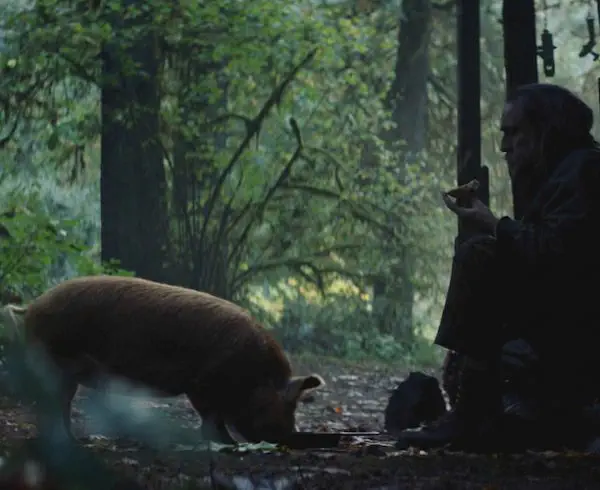 Pig: The trailers for Pig suggested that this would be a John Wicks-esque film. In this case, the protagonist seeks revenge for a pig instead of a dog. However, the narrative turned out to be a deep and thoughtful meditation on grief. The narrative follows Rob (Nicolas Cage in one of his most controlled performances in years), a truffle hunter residing in the Oregon wilderness. When his prized truffle-foraging pig is kidnapped, he's forced to confront his troubled past to retrieve her. Not only is the film very moving, but it is also hard not to like Cage's cute pink costar, Brandy the pig.
Passing: Passing is based on a novel written nearly 100 years ago, but its conflicts are still as relevant as ever. The film follows two mixed-race women who were once childhood friends, but now lead very different lives: one is married to a Black doctor and resides in Harlem, while the other is "passing" as white — she's married to a dangerous and racist white man. The two leading ladies — Tessa Thompson and Ruth Negga — give nuanced performances, and sepia-toned black-and-white makes this one of the most beautiful films of 2021.
---
Sarah Mina Osman resides in Wilmington, NC. In addition to writing for the Arts Fuse, she has contributed to Watercooler HQ, Huffington Post, HelloGiggles, Young Hollywood, and Matador Network, among other sites. Her work was included in the anthology Fury: Women's Lived Experiences in the Trump Era. She is currently a first year fiction MFA candidate at the University of North Carolina Wilmington. When she's not working on articles, she's dancing, watching movies, traveling, or eating. She has a deep appreciation for sloths and tacos. You can keep up with her on Twitter and Instagram: @SarahMinaOsman
---
Peg Aloi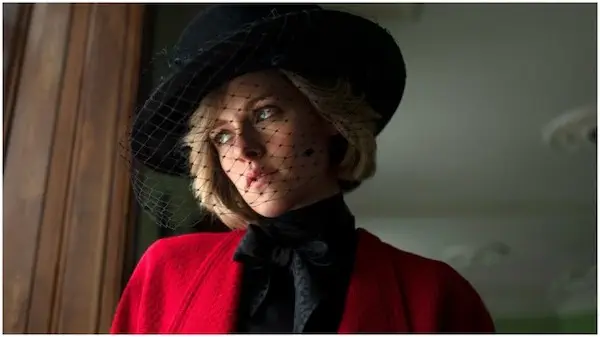 Spencer ~ A horror story done up in fairy tale visuals: the soft colors of the English countryside are contrasted with Diana's scrupulously-curated Christmas wardrobe. Kristen Stewart disappears utterly into the lead role; and there a brilliant supporting performance from Sean Harris (also in The Green Knight). The screenplay by Steven Knight (Locke) is subtle and scorching; Pablo Larraín's direction is effectively restrained as it generates tightly-calibrated suspense.
The Electrical Life of Louis Wain ~ Will Sharpe lends his unique, madly colorful vision to this fantastical bio of a Victorian era inventor and artist played achingly by Benedict Cumberbatch. Brilliant support from Claire Foy, Andrew Riseborough, and Toby Jones.
The Green Knight ~ David Lowery's inventive adaptation of medieval romance and heroism, with Dev Patel as a reluctant boy king. Visually sumptuous, and a thrilling narrative that eschews the usual swords and sorcery action, with a fabulous supporting cast.
Flee ~ An original, moving animated documentary about a man who leaves war-torn Afghanistan to live in Europe, carrying secrets from his past that shape his future happiness. Thoroughly absorbing and brilliant in every way.
Passing ~ A hauntingly beautiful directing debut by actress Rebecca Hall, starring Tessa Thompson and Ruth Negga as friends who reconnect after years of separation. Shared secrets are confronted.
The Lost Daughter ~ Maggie Gyllenhaal's remarkable directing debut stars Olivia Colman as a successful academic author who, while on retreat in Italy, struggles with memories of her marriage and motherhood. Jessie Buckley plays her younger self.
The Humans ~ Another impressive screen debut, this one from Stephen Karam, who was in charge of this chamber piece (based on his play) about a family gathering for Thanksgiving in Manhattan. An excellent cast and stunningly subtle direction.
Mass ~ Another even smaller chamber piece, essentially four people in a room. And another impressive screen directing debut. The parents of a child killed in a school shooting and the parents of the shooter confront each other. Absolutely breathtaking performances by all, especially Martha Plimpton and Ann Dowd.
Cryptozoo ~ A trippy, funny, and thought-provoking animated story of a woman whose life mission is to protect mythical beasts from human predators.
The Power of the Dog ~ Jane Campion's gorgeous, tightly-designed pseudo-western stars Benedict Cumberbatch and Jesse Plemons as brothers who own an enormous ranch in Montana, with Kirsten Dunst and Kodi Smit-McPhee as a woman and her son who marry into the family and are slowly worn down by the surrounding cruelty.
The Dig ~ Driven by an evocative screenplay by Moira Buffini, this is the true story of an archeological engineer who never received full credit for his work. It stars Ralph Fiennes, Carey Mulligan, Jonny Flynn and Lily James. Set just before the onset of World War II, the film deftly explores themes of fate, regret, and life's true meanings. Fine work by Australian director Simon Stone.
Procession ~ An unusual, engaging, moving documentary about a group of men, abused as children by Catholic priests, who come together to use filmmaking and dramatic re-enactment to heal from their trauma.
Titane ~ Julia Ducorneau's second film is a genre-transcending coming-of-age horror love story that really defies any attempt to pin it down. Watching the movie made feel like I was on a spooky yet magical carousel that might spin out of control at any moment. Excellent cast, especially the lead role, played by newcomer Agathe Rouselle.

Honorable Mentions:

Cyrano (review coming soon!), In the Earth, We're All Going to the World's Fair, The World to Come, Mayday, The Mitchells vs. the Machines, Pig, Hand of God, No Time to Die, Zola, Red Rocket, The Worst Person in the World, Boiling Point
Peg Aloi is a former film critic for the Boston Phoenix and member of the Boston Society of Film Critics. She taught film studies in Boston for over a decade. She writes on film, TV, and culture for web publications like Vice, Polygon, Bustle, Mic, Orlando Weekly, Crooked Marquee, and Bloody Disgusting. Her blog "The Witching Hour" can be found at themediawitch.com.