By Deanna Costa
May 2019 pushed far on the Summer Hit front.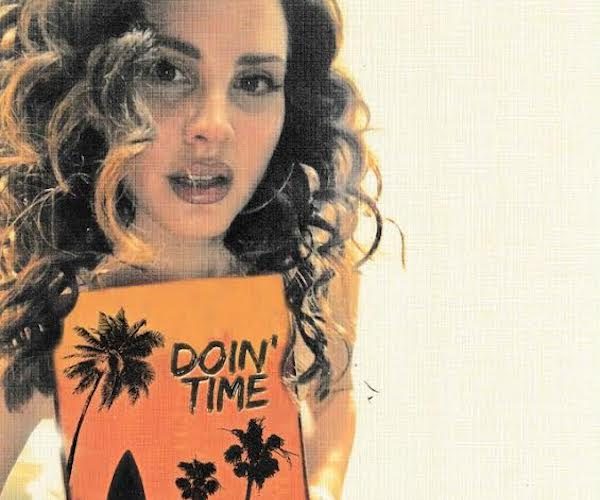 Over the course of last month, fans were given plenty of new music to muse over. Highlights include Tyler, the Creator dropping his fifth studio album, IGOR, Halsey's extremely topical single "Nightmare," DJ Khaled's star-studded Father of Asahd, Lana Del Ray's cover of "Doin' Time" (originally by Sublime), and many more. May 2019 pushed far on the Summer Hit front.
"Nightmare" by Halsey (Pop)
Halsey is well known as a musician who fires shots at contemporary American reality; "Nightmare" is compelling because its mission is just that. The feel of the song is essentially standard Pop, albeit a bit heavier than some. The first verse of the single immediately calls out to a specific audience — the "tired and angry" young women of the nation:
I've tasted blood and it is sweet // I've had the rug pulled beneath my feet // I've trusted lies and trusted men // Broke down and put myself back together again // Stared in the mirror and punched it to shatters // Collected the pieces and picked out a dagger // I've pinched my skin in between my two fingers // And wished I could cut some parts off with some scissors // "Come on, little lady, give us a smile" // No, I ain't got nothin' to smile about // I got no one to smile for, I waited a while for // A moment to say I don't owe you a goddamn thing
As for an original sound or voice, Halsey's is largely forgettable. But the angry (widely popular) lyricism she displays in this — and other tunes — suggest that she's here to stay.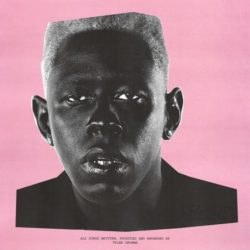 "A BOY IS A GUN*" by Tyler, the Creator (Neo-Soul)
The album features classic Tyler touches: heavy synths, subtle beats with consistent rhythm coming from soft toms, and an array of mystical back-up vocals. This track incorporates all of those techniques: it has been identified as the closest IGOR provides to a radio single. The appearance of this record was a surprise — a brave step for the young artist, and a clear attempt to shake up a career that spans nearly a decade now. Alas, the try largely falls flat. Experimentation is welcome; no artist should feel restricted to a genre for the sake of appeasing fans. But what's missing here is crucial: the relentless middle finger to society that skyrocketed Tyler's music to fame, along with his rap collective, Odd Future. "A BOY IS A GUN*" stands out because it is reminiscent of the old attitude. But it is still as flowery and love sick as the tunes on his last album; the same is true for all of the titles on IGOR. Here's hoping that Tyler gets over his breakup and returns with a sixth album that takes aim at the world again.
"Just Us" by SZA, Feat. DJ Khaled (R&B)
It's understandable that this track would be the most popular single from DJ Khaled's newest project, Father of Asahd. The song has 20,481,000 plays (and counting) on Spotify alone. Many have criticized the album's promotion, insisting that it was so mishandled, the project fizzled on its May 17 release. Given the famous collaborators on each track, however, it was only a matter of time before loyal fans discovered the record. "Just Us" includes a classic Khaled intro and consistent hype-up phrases in the background throughout the song. One particular quote-worthy line coming from him is: "This is how an angel sounds." That phrase accurately describes SZA's performance here. Her range is impressive and in full force, as she wavers between R&B, Pop, and border-lines on Rap. Compared to other tracks on the album, this one is a bit repetitive. Yet, the tune is versatile, most likely by design. It could work as a slow jam for a crowd, setting a romantic mood at home, and anything in between.
"Doin' Time" by Lana Del Rey (original by Sublime) (Trip Hop/R&B)
Creating a successful cover is no simple feat, which is why Del Rey's treatment of the timeless 1997 Sublime hit is so incredible. LDR strips away the reggae-leaning tones of the original in order to make room for her signature haunting crooning. Many elements of the song remain, as if the instrumentation of "Doin' Time" was quietly rerecorded in a bathroom located in an abandoned SoCal bungalow. The lyrics remain untouched, which was a good call. LDR, too, is "well qualified to represent the LBC"; a generous portion of her discography includes themes of Californication gone wrong, and incorporates Trip Hop beats. The cover is best enjoyed back to back with the Sublime version; the pairing highlights the beautiful differences between the two.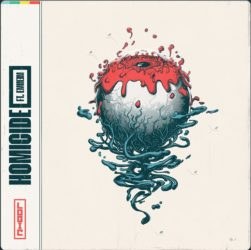 "Homicide" by Logic, Feat. Eminem (Hip-Hop/Rap)
After this release, it's safe to say that Logic is Eminem's latest protégée. Their common ground — fighting against Mumble Rap — is further explored on this shared track. (The sub-genre that draws their ire is exactly what it sounds like: raps that are barely audible, often incomprehensible, with bars that slide into each other.) The two also share similar flow patterns, both in this collaboration and elsewhere. Logic's verses are set up to give him an opportunity to recite his rhymes with the aggressive speed that Eminem is known for. He pulls off "Homicide" with minimal effort, maintaining a cocky, jovial attitude that matches his idol's. The opening lines and the last 45 seconds maintain a wonderfully entertaining/insulting mood; the artists also turn their parody back on themselves. Hopefully, this strong partnership will come together again in the future.
---
Deanna Costa is a recent graduate of Boston University's College of Communication, where she earned a B.S. in Journalism with a focus on Magazine Design. During her time at BU, she covered local concerts for on-campus publications in multiple formats. Outside of writing, she routinely interviewed artists and reviewed albums live on her weekly radio show, DJ-ed on campus events, and held the Studio Productions Director position in 2017. Currently, she is a full-time administrative assistant, a freelance music journalist, and a podcast co-host alongside her husband.