Everyone on stage seemed to sense that this was a special occasion and the BSO, accordingly, played with an extra jolt of electricity.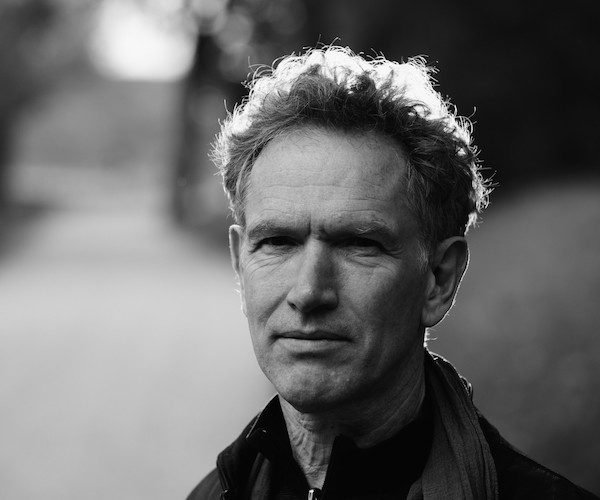 By Jonathan Blumhofer
It seems that the first installment of the Boston Symphony Orchestra's (BSO) three-week-long Shakespeare festival will prove to be the lightest and brightest of them all. This week's program turned from the warmth and humor of A Midsummer Night's Dream to focus on two of the darkest tragedies, Hamlet and Romeo and Juliet, and explored their influence through three pieces written just about eighty years apart, between 1932 and 2013; next week's finale continues this thread with music inspired by Macbeth, Othello, and, again, Romeo and Juliet.
The highlight of Saturday's performance was the local premiere of Hans Abrahamsen's Grawemeyer Award-winning, let me tell you, a mesmeric meditation for voice and orchestra on the character of Ophelia, set to a text by Paul Griffiths and written for the extraordinary Canadian soprano Barbara Hannigan, who, this weekend, made her BSO debut. Adapted from Griffiths' eponymous novel (a 130-page book that utilizes only the 480-or-so words Shakespeare allots Ophelia in Hamlet), it falls into three parts, the first of which focuses on time and memory; the second on love; and the third on what Abrahamsen calls a "snow landscape," depicting Ophelia's mental and emotional deterioration.
In some ways, Abrahamsen's approach to the genre of song cycle is conventional. The orchestra is large but basically traditional. There's fairly frequent repetition of materials and gestures across its three parts, and, though they're often subtly varied, that provides the work a strong sense of coherence.
If the underlying arrangement of its materials is essentially usual, just about everything else in let me tell you reaches out in unexpected ways. The vocal writing is perfectly tailored to Hannigan's voice, filled with soft, unprepared entrances in the highest register; wild, Mysteries of the Macabre-like flights of arpeggios; and, most strikingly, a kind of "Bebung effect" for the voice that rearticulates quarter-, eighth-, sixteenth-notes and the like over a single, given syllable.
Abrahamsen's harmonic language here has some notably diatonic moments – the final song, "I will go out now," offers the sustained sense of E minor without ever quite landing on that triad – but it's one that's not infrequently colored by natural harmonics that blur the tonality and help craft an atmosphere of beguiling beauty. Like Ophelia's ghost, the shadow of Abrahamsen's one-time teacher György Ligeti lurks in the shadows of let me tell you – the influence of the latter's Horn Trio, Piano Concerto, and Le grand macabre, in particular, seem to peek out from time to time – but there's nothing derivative about the ways in which Abrahamsen subsumes them into his music. On the contrary, these points of reference only strengthen his latent grasp of musical and lyrical drama.
Abrahamsen's orchestration paints the text with telling detail and, often, unforgettable impact. In the fifth of let me tell you's seven songs, at the lyric "You have sun-blasted me/and turned me to light," he has crafted one of the great dartles of iridescence in the repertoire, with a series of falling figures beginning in the orchestra's highest register. Rhythmically dense (quintuplet groupings of eight notes against triplet quarter-note patterns against septuplet eighths and so on), this great mass of sound fractures and thins as it reaches the bottom of its range; the light is now spread out, as it were, broken by some shadows. It's a stunning moment, strategically placed, and brilliantly executed.
So is the finale, in which Abrahamsen depicts the falling snow with a series of rhythmically complex, descending canons. The musical context here is very different from anything we've heard before: the harmonic texture, with brass and strings playing the "mistuned" partials of the overtone series, unsettles everything; inventive sounds (a spoon softly run up and down the celesta keyboard, paper on a bass drum, etc.) haunt the setting. It's wonderfully evocative – music suggesting immense physical space as well as stasis – but the combination of these elements with the (relatively) straightforward melodic writing also proves psychologically penetrating, like something from a 21st-century Mahler.
Hannigan and Andris Nelsons, who premiered let me tell you in Berlin in 2013, delivered a commanding performance of it at Symphony Hall on Saturday night. It's hard to imagine anyone singing this piece better than she, so crisp and accurate Hannigan's diction, intonation, and emotional engagement with the music. On Saturday she sang with urgency, intelligence, and gleaming tone. The last characteristic may, paradoxically, be easy to overlook in a score as remarkable as let me tell you, but Hannigan is one of the great singers of our age, with an instrument that's in its prime and simply a pleasure to hear in action. So it was this weekend.
Everyone on stage seemed to sense that this was a special occasion and the BSO, accordingly, played with an extra jolt of electricity. Nelsons brought out let me tell you's dense rhythmic and instrumental textures with conspicuous clarity, especially in the second and fifth songs ("O but memory is not one but many" and "Now I do not mind if it is day, if it is night," respectively). There was a blistering intensity to the fourth ("Let me tell you how it is") and a marvelously disorienting aura surrounding the third ("There was a time, I remember, when we had no music"), with its plunking sequences of low string pizzicatos. In the finale, time all but stopped.
At the end of it, Nelsons held the silence of the last bars for over a minute, a feat I've never seen (or heard) anyone accomplish in this city, especially at this time of year. Abrahamsen and Griffiths were on hand to bask in the big ovation that followed. let me tell you is the first piece of the former's that the BSO has performed; let's hope it's far from the last.
Preceding let me tell you came a very different approach to Hamlet: seven movements from Shostakovich's incidental music to a satirical staging of the play by Nikolai Akimov. The zaniness of this 1932 production (itself a parody of the vices of Stalinist society) permeates the music, which is largely amusing and sardonic. Only in the closing "Requiem" does the score get a little somber, though it's hard to take its quotations of the "Dies irae" too seriously.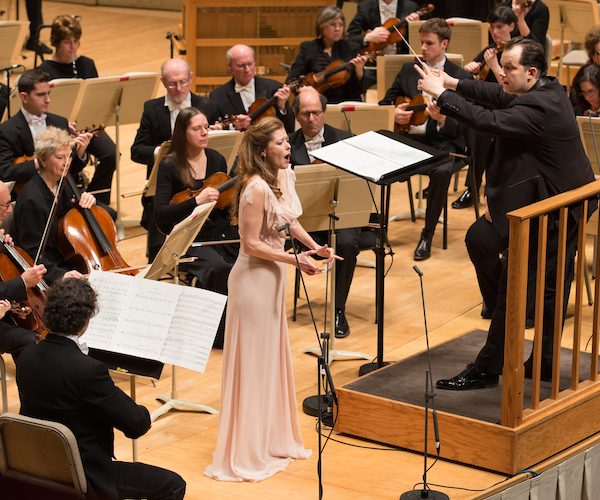 At any rate, the BSO's performance of these selections, which were recorded for the orchestra's ongoing "Under Stalin's Shadow" series for Deutsche Grammophon, were vibrant and entertaining. Nelsons and the ensemble played the "Introduction and Night Watch" with, respectively, high energy and ironic detachment. The upbeat "Funeral March" sang and "The Hunt" drove forward with purpose. Elizabeth Rowe and William Hudgins brought warm color to the flute and clarinet solos in the short, cheeky "Ophelia's Song" and the quintet of string principals played the "Lullaby" sweetly.
After intermission came ten excerpts from Prokofiev's Romeo and Juliet. Culled from the three suites Prokofiev made of the ballet (though mostly drawn from the first), Nelsons' arrangement sacrificed narrative flow for musical argument; as an orchestral showpiece, the adaptation proved satisfying.
In Nelsons' hands, Prokofiev's superb lyricism was always at the forefront and each of the movements convincingly conjured their respective dramatic scenes. The "Balcony Scene" soared, beaming radiance; "Romeo and Juliet Before Parting" glowed with pathos. "Montagues and Capulets" strode with inexorable menace and the dueling half of "The Death of Tybalt" sparkled with energy. While I've heard the "Morning Dance" played a shade more brilliantly and the last section of "The Death of Tybalt" packing greater weight, there really was nothing in this reading about which to seriously complain. On the contrary, Saturday's was a brilliant and fleet performance that offered a fresh, invigorating take on some very familiar music.
In fact, like last week's concerts, this week's reinforced how smart programming can result in fulfilling and stimulating performances of music both new and old. It also again demonstrated what a fine match Nelsons and the BSO are these days: that the orchestra's out of the doldrums of recent years is clear. That they're clearly invigorated by this fact and are playing like they have something to prove is exciting and good for us all.
---
Jonathan Blumhofer is a composer and violist who has been active in the greater Boston area since 2004. His music has received numerous awards and been performed by various ensembles, including the American Composers Orchestra, Kiev Philharmonic, Camerata Chicago, Xanthos Ensemble, and Juventas New Music Group. Since receiving his doctorate from Boston University in 2010, Jon has taught at Clark University, Worcester Polytechnic Institute, and online for the University of Phoenix, in addition to writing music criticism for the Worcester Telegram & Gazette.