Soul journeyman Lee Fields and the Expressions explore new territory.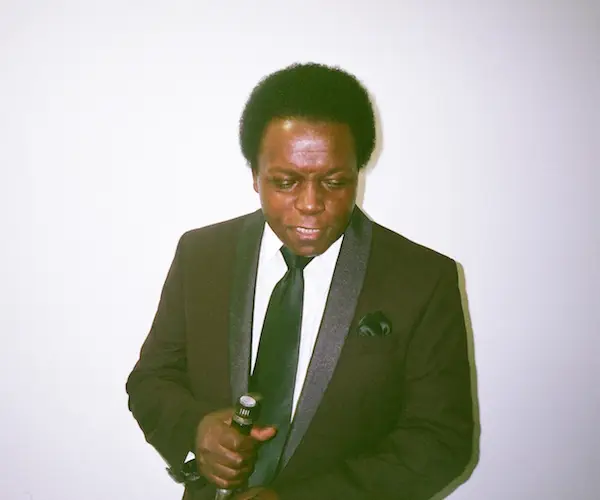 By Noah Schaffer
It is a little too easy for soul fans to romanticize the chitlin' circuit.
The network of venues and labels that present southern soul music for African-American audiences has kept alive the careers of more than a few talented vocalists and songwriters who otherwise would have been ignored by the mainstream music industry. But the surviving can be punishing — playing a endless cycle of one-night shows scattered throughout the south. What's more, the chances to make music that falls outside of the genre's formula can be limited.
Former southern soul journeyman Lee Fields says it was only when he moved into the soul revival world, after being paired with the younger, Brooklyn-based Expressions, that he could tap into his full creativity as an artist. Fields and the Expressions come to The Sinclair for a Valentine's Day soul spectacular this Friday, along with the Afrofunk purveyors the Macrotones.
The road that led to the international following Fields and the Expressions enjoy today has been a long one. Born in 1951, Fields was still in his teens when he recorded his first 45, a James Brown cover. It wouldn't be the last time producers utilized Fields because of his vocal proximity to the Godfather of Soul. But the emphasis on imitation didn't encourage him to develop his own style.
A few more 45's, a quick stint with Kool & the Gang, a brilliant self-released LP and even a brief flirtation with early hip-hop followed as Fields drifted in and out of music while supporting his family through real estate. In 1990 he finally hit chitlin' circuit paydirt with his pleading cheating ballad "Meet Me Tonight," but his follow-up releases and cover-heavy live show lacked the good material and tight band that this powerful singer deserved.
Fields' first entry into the soul revival world came in the mid-90's when he recorded a one-off single for Desco, the label that would later morph into Daptone. The singer made his memorable Boston debut at TT The Bear's with the Sugarman Three in 2003. But it was the philosophical 2009 LP My World LP with the Expressions on the Truth & Soul label that really boosted his profile outside of the chitlin' circuit. Since then the Expressions have toured internationally and made two additional albums, the most recent being 2014's Emma Jean.
Recently, Fields spoke with the Arts Fuse from his longtime home in Plainfield, New Jersey.
---
Arts Fuse: For years you played the so-called chitlin' circuit of southern soul venues. Today, with the Expressions. you play a lot of rock clubs and big festivals. Is there a difference between the two audiences?
Lee Fields: Actually, all audiences are basically the same in nature. They want to be entertained. Although it's a different audience that I'm playing to now, so there's a difference in regards to song choice, and you have to select the right material for the audience that you're playing for.
AF: The Expressions are a younger band with its own set of influences. Can you talk about the collaborative process that you have with them?
Fields: We write together. I waited a long time for this band. Because I've always wanted to be a bit more diversified. The bands that I had on the southern soul circuit were pigeonholed — it was always the same kind of song. I've always been the type of person that believes that if it's a good song let's do it. The bands I had prior to the Expressions wanted to play the same stuff all the time. I'd ask them to learn and rehearse a certain song and they wouldn't. It caused me some anguish. The Expressions are a totally different situation. These guys want to create new material as much as I do and they are very good at it. They are my musical sons. I find the new audiences that I'm singing to now very exciting … a lot of artists become complacent, but 30 years ago it was about the now, and 30 years from now it will be about the now, so a person has to stay vigilant.
AF: The last Expressions LP, "Emma Jean," had a very twangy cover of JJ Cale's "Magnola." Besides the obvious soul and gospel influences, did you listen to a lot of country when you were growing up?
Fields: Absolutely. I grew up in Wilson, North Carolina. At that time the radio stations would only play soul music on the weekends and the rest of the week it was country and western. But I've grown to appreciate the diversity of all things — other musics, other foods. If you were taking a trip with me in my car I might have on classical, then soul, then country, then some electronic dance music like what I made with Martin Solveig. But I'm a soul man by nature, so if I do a dance song, although it might sound like dance, you'll hear a soul man up in there. Same with JJ Cale. When I sing a song like that I feel the country side of it. Soul and country are very much kin.
AF: For a man who has been married to the same woman for decades you sing a lot of cheating songs.
Fields: I try to become the characters in the songs I sing. Whatever I'm singing about is truly real in my mind when I'm singing that song. Like with the tune "Faithful Man," it's about how every human being has a moment where they've been tempted and have to choose between what is good and what is bad. I'm not a person that advocates what is right or wrong. I try to tell the story of the person in the song and [channel] the heartache, the pain, whatever his or her emotion may be.
AF: You put on some of the most intense performances of any artist who is currently active. I understand that you use meditation. How does that shape your stage presence?
Fields: Before each show I concentrate and meditate on the theme of a higher and greater power. Since I'm Christian I concentrate through Christ and pray that everything goes well and that I'll be delivered through the concert, because I do go to an extreme when I perform. Regardless of what a person's religion may be it'd work the same way because regardless of what and who a person may be worshiping I think all our messages go to the same place. It gives me a sense of quietness inside prior to going on stage. I try to go to that place called euphoria just for a moment — it might take all night to get there. I think the human mind works like a computer: when it malfunctions, you can shut it down and turn it back on and it will work. Sometimes we humans we have to forget for a moment all those problems that make us feel so bad and just let it go for a moment, so when we return things aren't as bad as we thought they were.
---
Over the past 15 years Noah Schaffer has written about otherwise unheralded musicians from the worlds of gospel, jazz, blues, Latin, African, reggae, Middle Eastern music, klezmer, polka and far beyond. He has won over ten awards from the New England Newspaper and Press Association.