One thing I've learned in years of being a Rush fan: Nobody ever changes their mind on this band.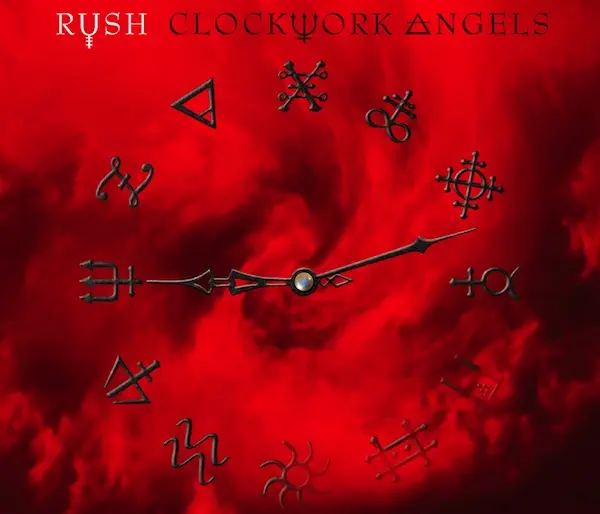 By Brett Milano
The best CD-release show I ever saw was Mission of Burma in 2009, who promoted their album The Sound The Speed The Light by playing the entire disc in reverse order. This week (at Boston's TD Garden) another power trio of note, Rush, went a step further by playing their entire career in reverse. Celebrating their 40th anniversary (give or take a couple of years), the Canadian prog-rockers worked backward over two sets, opening with their newest material and closing two-and-a-half hours later with a snippet of an unrecorded song from 1974.
One thing I've learned in years of being a Rush fan: Nobody ever changes their mind on this band. Never mind that Geddy Lee's voice stopped being truly screechy decades ago, or that they picked up some first-class melodic sense during the '80s, or that they've a few pronounced phases over the years (hard rock, new wave, ambitious pop, flat-out prog). Don't bother throwing a non-believer a sample of Rush's most nuanced music (plenty of which was on their last album, Clockwork Angels): To non-fans, everything pretty much sounds like a long version of "2112."
Fans of course will appreciate every variation, and the reverse set gradually subtracts elements from the band's sound—beginning with the orchestral depth of three Clockwork songs, and leaving them as a traditional power trio. (All the additional sounds are made in real time by the three guys onstage, using drum and keyboard triggers and foot pedals—a lot less lazy than using tapes). General consensus among fans seems to be that the first set—which works back to 1982's "Subdivisions," the real start of their keyboard era—is basically a warmup, and the second set, with the over-the-top '70s epics ("Jacob's Ladder," "Xanadu", parts of "Cygnus X1" and finally "2112") is the payoff.
But to these ears, the night's opening stretch was right up there. Making sense of the steampunk narrative behind the Clockwork album takes some effort (still working on it myself), but musically it's a fine match of lush textures and heavy riffage. 1984's "Between the Wheels" was a heavier variation on the Police's then-current sound, the place where Rush found a sense of groove. And "Subdivisions" remains a resonant arena-rock anthem: In decrying the conformity of the suburbs, it remembers to include the kids who can't fit into the cool rebel circles either.
Set two included the band's only other real hits, "Tom Sawyer" and "The Spirit of Radio," both requiring the high-register leaps that seem a little tougher for Lee these days. Cheap thrills took over as the set skewed earlier, with both Lee and guitarist Alex Lifeson hoisting double-necks on "Xanadu" (and if that's what it took to get those sounds, so be it). It was likewise a kick to see them embrace their Zeppelin wanna-be roots on "What You're Doing," an encore tune from their debut. And it wouldn't be a Rush review without mentioning the fact that drummer Neil Peart is amazing, so there's that. On Tuesday he dazzled with finesse as well as speed and power; it's not often you hear a rock drum solo with actual melodies in it.
Word is that this may be Rush's last major tour (they haven't made their minds up yet), or at least the last time they do one this ambitious. So it made sense to play a set that left you a little more exhausted than usual.
---
Brett Milano has been covering music in Boston for decades, and is the author of Vinyl Junkies: Adventures in Record Collecting (St. Martins, 2001) and The Sound of Our Town: A History of Boston Rock & Roll (Commonwealth Editions, 2007). He recently returned from New Orleans where he was editor of the music and culture magazine OffBeat.