There have been three pop LPs this year that I've really been digging: they are gloriously wacky.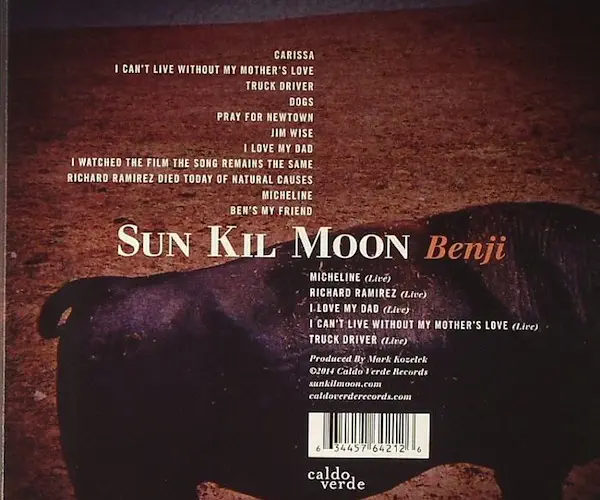 Seeing as we are halfway through the year, a round-up of my favorite music so far seems in order. So, I'm going to run through 15 albums that dropped in the past handful of months that I thoroughly adore, and then I'll talk a bit about a few forthcoming projects that have me pretty stoked for the rest of 2014.
The Albums I Love So Far
2014 is shaping up to be perhaps the most musically fruitful year since I started seriously listening to music. At the moment, my "top three" album look like masterpieces to me. Swans' To Be Kind, Xiu Xiu's Angel Guts: Red Classroom, and Sun Kil Moon's Benji transform their respective genres. With its bold lyricism and ambitious compositions striking a perfect balance between the crushing and numbing, To Be Kind is a grand celebration of "guitar music" – which, no, is not dead, FYI. On the other hand, Xiu Xiu, in Angel Guts: Red Classroom, gave up on guitars and ended up turning out a staggeringly cogent, truly provocative piece of art rock. And I cannot think of a singer-songwriter album as candid and affecting as Benji.
There have been two other striking singer-songwriter projects this year. The first is Boy by experimental songstress Carla Bozulich, who I discovered only recently via a vocal appearance on Xiu Xiu's previous LP Always. I was excited about this album and it did not disappoint; Carla effectively blends together elements of folk, blues, experimental rock, and noise. Her voice is also remarkably alluring and emotive, making this one of the moodiest and most idiosyncratic albums likely to be released this year. Then there's the strange new Timber Timbre album, Hot Dreams, which sounds like the score for a David Lynch-directed Western – I would love to see them team up! I'm smitten with Taylor Kirk's thick croon and eccentric lyrics, and the title track is in the running for my favorite single of the year. I don't think I'll ever get that sax coda out of my head.
To Be Kind alone is evidence that post-rock is having a strong showing this year, but two more albums in the style have wowed me. Thee Silver Mt. Zion Memorial Orchestra's fresh, hard-hitting direction paid off in Fuck Off Get Free We Pour Light On Everything, a vibrant LP both sonically and thematically. I was also pleased to see Connecticut duo Have A Nice Life follow up their tremendous 2008 debut Deathconsciousness, with The Unnatural World, an album every bit as genre-confounding and slightly more mature. It lacked its predecessor's scope, but the music's refinement made up for it.
Two other impressive works also defied genre descriptions. Tobacco, frontman of neo-psychedelic outfit Black Moth Super Rainbow, turned out Ultima II Massage, a thoroughly warped and freakish set of electronic tunes. It and the sui generis Alas Rattoisaa Virtaa by Finnish act Kemialliset Ystävät are most likely the most outlandish aural adventures I'll take all year.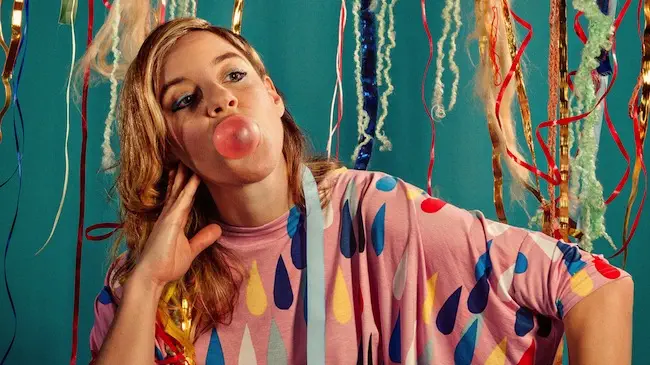 There have been three pop LPs this year that I've really been digging. Each is gloriously wacky. Mess was the experimental rock trio Liars' entry into dance music and they totally pulled it off, delivering a strange but nice mix of hard-hitting yet hushed electronic grooves. St. Vincent (Annie Clark) dug deep into the bizarre for her self-titled album and the results were enchanting: it will probably be the year's most worthwhile noise-pop record. And the ever-weird tUnE-yArDs (Merrill Garbus) crafted her wildest project yet with Nikki Nack, a grab bag of larger-than-life worldbeat-flavored pop numbers. It was the perfect step forward for her.
I haven't adored much hip hop this year, but there are two albums that stand out. First there is the Freddie Gibbs and Madlib collaboration Piñata, which deserves to be compared to the masterful Madvillainy. Gibbs comes through with one bold, no-BS performance after another, owning Madlib's trademark production style, which in past albums has easily overshadowed lesser MCs. But the most riveting rap album of the year comes courtesy of clipping, who have just made their studio debut with CLPPNG. Their earlier, harsh noise elements have been dialed down but the experimental hip hop duo have come up with an LP composed of cutting-edge instrumentals, proficient flows, and a satisfying thematic arc. Moreover, their music blends traditional gangsta rap with underground unorthodoxy — without any irony whatsoever.
Finally, there's Behemoth's The Satanist, which at the moment is my favorite piece of extreme music this year. I am not normally taken by death metal, blackened or otherwise, but I appreciate the album's raw, emotional experience. And I also have to give an honorable mention to Reykjavík-based musician Ben Frost, whose aggressively ambient album A U R O R A might not have been as amazing as I anticipated, but it did provide a suitably numbing and crushing experience. In its way, this LP is as compelling as To Be Kind – Thor Harris of Swans contributes tubular bells here and there.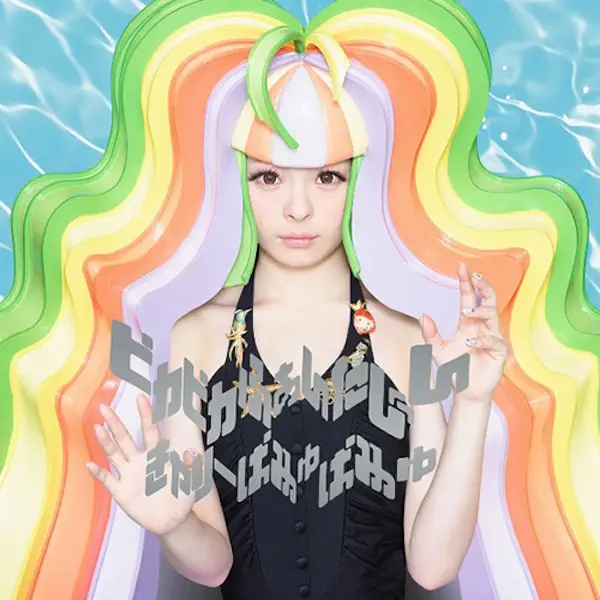 The Albums I Anticipate
2014 looks pretty front-loaded in terms of quality, but there are five titles to come that I'm looking forward to. After last year's fantastic Nandacollection, Kyary Pamyu Pamyu is set to outdo herself with her upcoming third LP Pika Pika Fantajin (out July 9) – the singles "Yume no Hajima Ring Ring" and "Family Party" are irresistibly sweet! Another single that took my breath away was They Come in Gold, from experimental hip hop duo Shabazz Palaces. Their new album Lese Majesty (out July 29) promises to be structurally ambitious (it is broken up into seven suites).
The new Mastodon single Chimes at Midnight is a well-struck balance of heavy and catchy, so I'm optimistic that the forthcoming Once More 'Round the Sun will be a stronger move into the sticky sludge metal direction than its rough predecessor, The Hunter. And I also have high hopes for the Steve Albini-produced Foo Fighters album slated for release in November, although the band hasn't previewed any material from it yet.
And I imagine Death Grips are up to something…