I love an album that ends with a bang – and Swans' To Be Kind ends with four.
By Austen R Walsh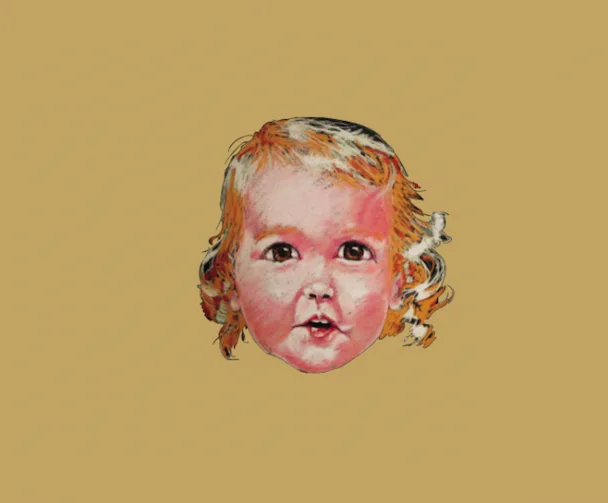 First, Some History:
Frankly, I could go on and on about Swans. Since frontman Michael Gira assumed the handle in 1982, he and his numerous bandmates have crafted some of my very favorite albums – ones I feel are among the most important in rock history. They were the progenitors of an astonishing no-wave and post-industrial sound on their early LPs, at its most intense and ear-scorching on sophomore effort Cop in 1984, then at its most refined on their 1987 breakthrough Children of God. During this period, Swans also established a name for itself as one of the most aggressively loud and noisy live shows you could hope (or maybe not) to see.
But in the studio the group mellowed a bit, going in a sort of neo-folk direction for their next few records. It was a surprisingly fruitful transition, suiting the weathered vocals Gira had developed by that point (most likely a respite from his earlier throat-searing groans). Then, in the mid-90's the group, whose only consistent members had been Gira and his partner Jarboe, gave birth to a cinematic style of post-rock that would become more popular at the start of the 2000s, influencing such acts as Godspeed You! Black Emperor and Sigur Rós. Gira decided to retire the Swans name after putting out two art-rock masterpieces — The Great Annihilator and Soundtracks for the Blind. What a way to end such a remarkably consistent career!
But in 2010, 14 years after dissolving Swans, Gira decided to revive the band as a sextet and put out its 11th record, My Father Will Guide Me up a Rope to the Sky. Some were skeptical, questioning why this album bore the Swans name because its material somewhat resembled Gira's side project Angels of Light. Granted, for a Swans record it contained the folk rock elements of the former and proffered some uncharacteristically pretty moments. But there were also plenty of forceful elements as well, such as the disc's crushing and sprawling intro to "No Words/No Thoughts" and the penultimate song "Eden Prison." For me, Swans' music provided a cathartic experience that I don't expect any other band to deliver; I got that epiphany from Rope to the Sky, so I was not as worried as some critics were about the revival.
Skeptics were won over with 2012's The Seer, a two-hour-long double-album of some of the most dismal music you'll ever hear. And people loved it, making the LP one of the most critically acclaimed of the year. There was no way someone could listen to songs like "Mother of the World" or "The Apostate" and feel as though Gira and company were half-assing this "Swans Mk. II" thing. They were doing exciting work with improvisation and repetition, and at times they sounded more ferocious than ever – no doubt the end of the world will sound like "93 Ave. B Blues." I got to see them live in support of the album, and earplugs remain essential for their shows.
To Be Kind Review:
Being crushed by sound waves must be addictive, because I cannot wait to see the band again (at Royale Boston on May 17th). That might also have something to do with this latest LP, To Be Kind, which is high in the running for Swans' most impressive outing yet. Everything that made The Seer great has been amped up here: the scope, the improvisation, the repetition, the guest artists, and the widening instrumental palette. Moreover, while The Seer wasn't all there in terms of its songwriting, To Be Kind is considerably more vocal-oriented, with a greater emphasis placed on the lyrics.
All this is evident from the opener, "Screen Shot," a testament to these six men's chops at building a groove. They take an 'everything-and-the-kitchen-sink' approach to the tune's initially simple and bare bass groove. The guitars and lap steel grow progressively louder and more intrusive; the percussion becomes more frenetic; a low synth sequence enters the picture and waves to-and-fro, as does an escalating piano phrase; these elements explode into a jubilee towards the end of the eight-minute runtime. My favorite moment is when a glockenspiel makes a brief cameo, punctuating the line "no knife/no mind." To Be Kind is one of those albums in which each listening offers new revelatory details.
The LP also contains a surprising amount of variety, which might be a turn-off for those enamored by its predecessor LP's consistently stark nature. However, the genre experiments Swans embarks on here never become distracting. The most extreme case is the second track, "Just a Little Boy," which is dedicated to Chicago blues musician Chester Burnett. Fittingly, it is a bluesy psych-rock sprawl. The band does the style full justice, but no one would confuse this for anything but a Swans track – there's something uniquely vulgar about it, particularly in how Gira wails the title lyric. It also closes with some powerful post-rock riffs that these guys have come to do so well.
This is followed by the strangely funky lead single "A Little God in My Hands." The track has a post-industrial strut not unfamiliar to fans of the band – such a beefy, beefy bass line! – but there's also the suggestion of a krautrock influence. The uncharacteristically twangy guitar flicks recall Neu!'s "Hallogallo," and the trudge is also accented by light synth splutters that are a welcome addition to Swans' ever-growing compositional palette. The sauntering stomp of the song's verses gives way to eruptions of blaring horns, piercing electronics, and revved guitars. We've come to expect Swans to deliver some crushing climaxes in its songs and, thankfully the band continues to deliver powerful endings while keeping things fresh. I feel the same way about the second single "Oxygen," which is vaguely jazzy. There's crashing brass lines throughout the second verse, and Gira offers a particularly brutish vocal here.
And as often as Swans impress me, I have to say I'm surprised by how thoroughly captivating the two longer tracks on this new album turned out. Sadly, while I appreciated its dusty atmosphere, I didn't really dig the 30-minute-long title track from The Seer. Not because I thought it was masturbatory, but because the cool-downs were a bit too protracted. When I saw there was a 35-minute-long piece on To Be Kind I expected a similar experience, but I was pleased to hear something much more dynamic. "Bring the Sun/Toussaint L'Ouverture" remains galvanic, from its early monolithic start-stop instrumental crashes to its cataclysmic finish. I've listened to it front-to-back many times. I love the rising groove and title chant of the first half, and Gira goes absolutely mental with his French vocals in the second half. He lets out bloodcurdling shrieks that are kind of transcendentally cathartic (but he might be in need of a doctor). Thankfully, there's "Some Things We Do" directly after this track. It is a sweet(?) duet between Gira and Little Annie that closes out the first disc.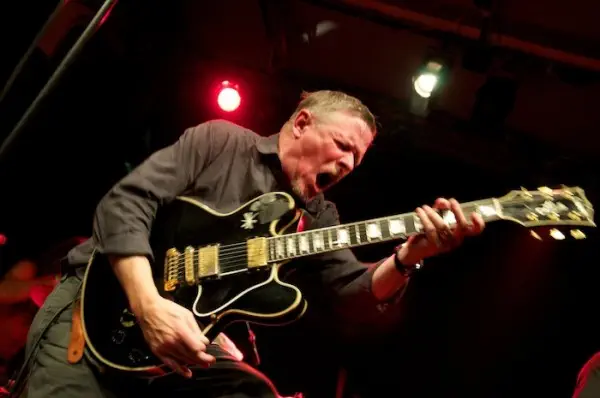 The second disc is comprised of tracks I might like even more than the first's. "She Loves Us!" could be my new favorite Swans song, showcasing everything the band excels at: building grooves atop thick bass lines, apocalyptic instrumental improv, chanted vocals that sound as if the singers are speaking-in-tongues, and lots of inventive uses for the word "fuck." "Kirsten Supine" is great because of St. Vincent's prominently displayed contribution. Its twisted climax is also amazing: the tubular bells! How I missed them! There's a beautiful hammered-dulcimer intro to "Nathalie Neal," which might just end up being the most accessible song here. It exudes enormous energy and there's a glorious string arrangement to boot; although it is straightforward and doesn't burst into any noisy climaxes. I don't see this to be a deeply negative drawback, because the approach draws attention to Gira's lyrics, which are quite powerful. The affecting refrain is "love is strong/love is long/live forever in this song."
The title (and closing) track is even more moving, rooted in faintly echoed choral vocals and drifting guitar notes and chords. Maybe because it has taken around two explosive hours to get to this point, but I find the last line of the last verse, "to be lost/to be lost/to be found in the sound of this room," to be comforting. But the song then goes rumbling into a chant, insisting that "there are millions and millions of stars in your eyes." It then ends with not one, not two, but four separate rushes of instrumentation. They each go on for about a minute or two, and each manages to be crushing in its own distinctively crashing way.
There are undoubtedly going to be people who find To Be Kind to be even more self-indulgent than The Seer. Those who remain wary of Swans' revival, or of the band in general. But I am completely on-board. These guys have outdone themselves this time, delivering their most exhilarating record yet. I love an album that ends with a bang – and this one ends with four.