By Scott McLennan
Being part of the sprawling I Am The Moon endeavor has been deeply satisfying for this one-time solo traveler. "I'm proud of what we did," Gabe Dixon said. "I put a lot of myself into this project."
Tedeschi Trucks Band at the Orpheum in Boston. Concerts on November 29 and 30 and December 2 and 3.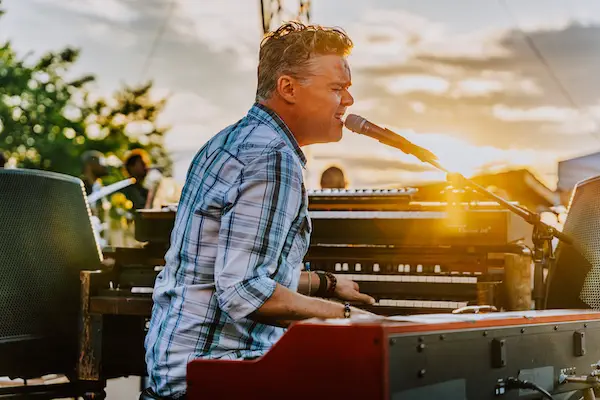 Gabe Dixon has earned his feather.
This particular feather is a silver one, worn as a pendant by the members of the Tedeschi Trucks Band, the 12-member multifaceted combo led by the guitar-wielding husband-and-wife team of Susan Tedeschi and Derek Trucks. Dixon's stay in the TTB in 2018 was not supposed to last very long, but, because of unforeseen and unthinkable circumstances, his tenure was extended. And he ultimately played a major role in the band's creative recentering.
"I did not expect to be with them for so long," Dixon said when reached by phone in Paris as the Tedeschi Trucks Band was wrapping up a fall tour of Europe. "At the time I was just excited to play all of those amazing Kofi Burbridge parts."
At first, Dixon, a gifted singer, songwriter, and keyboard player, joined the Tedeschi Trucks Band to sub for founding keyboard player Burbridge, who was taking a break to deal with a health issue. Burbridge, widely considered a musical genius as a player, composer, and arranger, had been performing with Trucks even before the TTB took shape in 2010. Many critics considered the keyboard savant to be just as vital to the band's sound as the band-leading guitarists.
TTB, however, was shaken to its core in early 2019 when Burbridge died from complications of his heart condition. The keyboardist's passing coincided with the release of TTB's fourth studio album, Signs, which he had a significant hand in shaping.
Dixon stuck with the group as it honored its commitments to a schedule of performances booked into the spring of 2020, at which time the Tedeschi Trucks Band was planning to begin an announced hiatus. Of course, by late March of 2020, the arrival of the Coronavirus pandemic meant the end of normal routines for just about everybody around the world.
It was during this period of uncertainty that Derek Trucks and Susan Tedeschi decided that Dixon should join the band as a permanent member. At the same time, Dixon had determined that the TTB would be a good home for his creative talents and ideas.
The ambitious I Am The Moon project is the proof that everyone involved had arrived at a very good decision.
Based in Nashville, and a Tennessee native, Dixon was a student at the University of Miami when he formed the Gabe Dixon Band in 1998 (a group that originally included Jano Rix, who is now the drummer with The Wood Brothers). Dixon kept his band together through four albums and extensive touring schedules. His loyalty was steadfast: he turned down an offer from Paul McCartney to be the keyboard player in his band.
In 2010, Dixon disbanded his namesake group and focused on establishing a solo career as well as working as a songwriter for a publishing company.
This background helps explain Dixon's ability to create music with depth and complexity while maintaining a graceful accessibility. Call it a sophisticated, piano-driven pop. His sound does not echo the kind of music you'll find on TTB records — stylized exploration of blues, rock, and other roots influences built out for a large ensemble that can navigate challenging compositions while cultivating an appetite for improvisation.
Yet these different approaches share enough common ground. Others knew Dixon and the TTB belonged together even before Dixon and the TTB had figured it out. Though the Gabe Dixon Band had once opened for TTB-precursor The Derek Trucks Band, the piano player really didn't know Tedeschi or Trucks personally.  But Trucks, Tedeschi, and Dixon shared mutual acquaintances galore — many of whom kept telling Dixon the same thing: "You should do something with Derek and Susan."
"Oliver Wood called those guys and mentioned to me that he knew Derek and Susan were looking for someone when Kofi needed to take some time off," Dixon said.
Dixon was an excellent choice to fill in for Burbridge and even brought some added vocal flourish to the group. And it was that opportunity to import his own stylings into the group's music that made joining the Tedeschi Trucks Band as a permanent member a comfortable decision for Dixon.
"Derek and Susan as leaders encourage everyone to bring their ideas into the group and then they decide if it's a direction they want the band to go in. I was thinking too about what fans of me and of my solo stuff would think about me joining the group," Dixon said, noting he has been in other situations where he was expected to just follow his assigned parts and not drive the ensemble into an artistic detour.
During the early part of the pandemic, TTB singer and songwriter Mike Mattison convinced his bandmates to read the poet Nizami's 12th-century Persian epic The Story Layla and Majnun. In 2019, the band, with guest guitarist Trey Anastasio of Phish, had performed Eric Clapton's classic Derek and the Dominos album Layla and Other Assorted Love Songs in its entirety at the LOCKN' Festival. Mattison became intrigued by Layla's story and how it had inspired Clapton's great testament to unrequited love.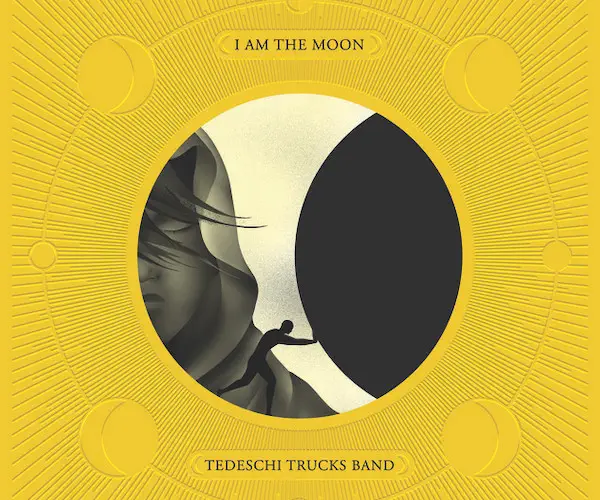 Dixon, like his other bandmates, realized that the story of Layla and Majnun goes far beyond the familiar theme of lovers kept apart. The source text touches on a number of themes, including friendship, family, nature, power, politics, and the different ways all of those forces interact and intertwine, sometimes messily.
"The language was tough at first, but then I got into the headspace and was really into the book," Dixon recalled. "I remember a line about Layla saying she is the moon and talking about the radiant sun, and her father calls her the moon. I had that part of the song on my head, 'I am the moon, you are the sun,' and I knew it was a good idea. I get the chills and vibrate when I get an idea that is special."
Dixon did a demo version of what would become the song "I Am The Moon," a beautiful ballad that captures the tensions and tenderness of fated and ill-fated love.
"I had no idea what Derek and Susan were going to think. They could have said, 'This is nice but not what we're going for,'" Dixon said.
Instead, Tedeschi and Trucks made it the title track to a 24-song project that represents a creative relaunch for the group. I Am The Moon is the first studio recording to feature the current TTB lineup, which includes newer members Dixon, drummer Isaac Eady, and bass player Brandon Boone. They join veteran bandmates drummer Tyler Greenwell, sax player Kebbi Williams, trumpet player Ephraim Owens, trombone player Elizabeth Lea, singers Alecia Chakour, Mark Rivers, Mattison and, of course, Tedeschi and Trucks.
Dixon also has lead writing credits on "Gravity" (a collaboration with Oliver Wood), "Somehow," "Ain't That Something" and the tribute to Kofi Burbridge, "Soul Sweet Song." But these, like almost all of the material on I Am The Moon, are products of co-writing sessions involving Dixon, Mattison, Tedeschi, Trucks, and Greenwell.
Dixon, who was a staff writer for a music publisher, said that he learned to overcome the resistance he had to co-writing when he was in his 20s. Collaboration became particularly enjoyable here because, in the context of the TTB, it was being able to imagine how Tedeschi could sing a song or how the horns could punch up a part. Dixon was excited to find that he was basically writing for a rock 'n' roll orchestra.
The large batch of new material was released this spring and summer over the span of four albums, each accompanied by an impressionistic film inspired by the music and its source material.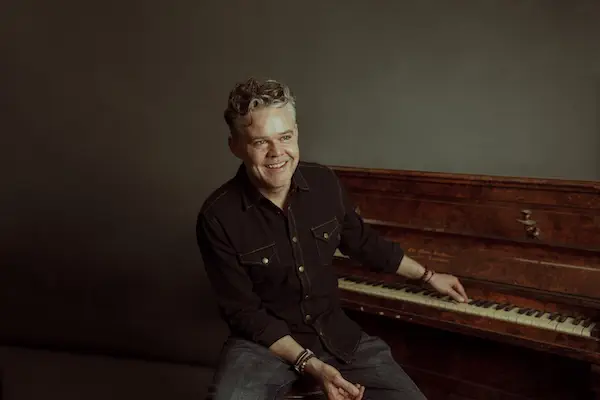 Before the band launched the epic undertaking, it embarked on what was dubbed "The Fireside Session" tours, involving a smaller configuration of the band. Ostensibly it was an economical way to tour in the summer of 2021 when the concert industry was slowly lurching back to life and crowd sizes were kept limited.
However, the smaller combo, which consisted of the core writing group, encouraged a recalibration of the band's dynamics. Looking back, it was clear that Trucks and Dixon were going deeper into their musical interplay, and that Dixon, Tedeschi, and Mattison were exploring the possibilities of yet another powerful vocal presence in the group. The "Fireside" band kept all of the group's new material tucked away. They were waiting for the individual albums' official quarterly release dates before playing any of the new songs, which were sprinkled into the full-sized band's summer tour. Still, the "Fireside" tour proved to be efficient preparation for how the full TTB would interact on stage, when songs new and old were performed for post-pandemic audiences.
Now into its second decade as a band, the TTB looks like it is still enjoying what it does. When the band plays the new song "So Long Savior," for example, Eady steps down from the drum kit to play guitar and Dixon joins Greenwell, known as the Falcon, behind the drums.
"That's so much fun. Falcon is right there, and to see him play is just amazing. I just try to do my little part, but he says, 'You need to play harder.' So, we'll see, maybe I'll start using the bass drum more," Dixon joked.
Dixon will get the chance when the TTB performs its final concerts of the year at the Orpheum Theatre in Boston.
As busy as TTB has been, Dixon himself has remained a creative dynamo on his own. He performed with his trio this summer as one of the opening bands on TTB's Wheels of Soul tour. Last year he released the sweetly lush Lay It on Me album and followed up this year with the funky Let Me Be Your Melody studio EP and three live EPs.
Still, being part of the sprawling I Am The Moon endeavor has been deeply satisfying for this one-time solo traveler.
"I'm proud of what we did," Dixon said. "I put a lot of myself into this project."
Arts Fuse review of the four parts of I Am The Moon: Cresent,  Ascension, The Fall, and Farewell.
---
Scott McLennan covered music for the Worcester Telegram & Gazette from 1993 to 2008. He then contributed music reviews and features to the Boston Globe, Providence Journal, Portland Press Herald, and WGBH, as well as to the Arts Fuse. He also operated the NE Metal blog to provide in-depth coverage of the region's heavy metal scene.