By Scott McLennan
The Gravel Project respects its roots, but its new album demonstrates how a band can honor its influences without being smothered by them.
Many Miles Ahead, The Gravel Project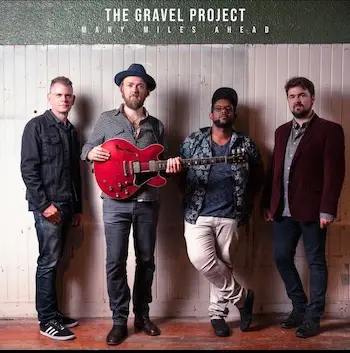 It's hard to pick just one song on the album Many Miles Ahead that best represents The Gravel Project. The band specializes in soul-and-blues-infused rock 'n' roll that capitalizes on the interplay between brothers Andrew Gravel on guitar and Jordan Gravel on organ. But, from track to track, The Gravel Project finds different ways into that venerable groove: this album spans from the mid-tempo love song "The One" to the psychedelic hot blast of "Earth Mother." Artistically, the group's athletic reach works to its benefit, particularly in the way that contrasting songs end up complementing each other.
"No More Fire" opens the record with a flourish. Andrew Gravel switches between raunchy and angelic guitar tones; likewise, Jordan Gravel's organ moves between sinister undercurrents and lighter, airy passages. The band members patiently attack their parts to build up the song's compellingly emotional tug of war.
Drummer Dave Fox and percussion player Brandon Mayes anchor the tunes with their muscular, funky snap. Horns grace a couple of tunes but, for the most part, The Gravel Project chooses to keep its arrangements uncluttered and sharp, even when offering up sunny, upbeat numbers such as "Cool Rain" and "Big Deep Blue."
While the band writes memorable melodies and offers up lyrics that leave enough room for the listener to fill in the blanks, the real strength of Many Miles Ahead is the way the band members methodically mine a tune for the sake of adding musical wealth. This attention to detail — either through adding or affixing — never becomes labored or precious. For The Gravel Project, a sudden burst of clavinet or a detour from standard love song fare into something more tangled and knottier pay off.
"Saving Up My Love" is a great bit of slow-burn soul full of effective moments of tension and release. "By My Side" hops on a roller-coaster approach that lifts and drops the mood through the tune's narrative trip. That same adroitness at moving back and forth holds for when the group tips toward harder stuff, such as "Facts and Fiction," whose propulsive beat and frenetic soloing knows when to pull back for an interlude of illuminating contrast.
"Earth Mother" is the album's centerpiece. Smartly composed, unabashedly dramatic (without turning maudlin) and full of fiery playing, this is the track that begs for repeated listening, if only to assess how individual efforts make the whole so satisfying.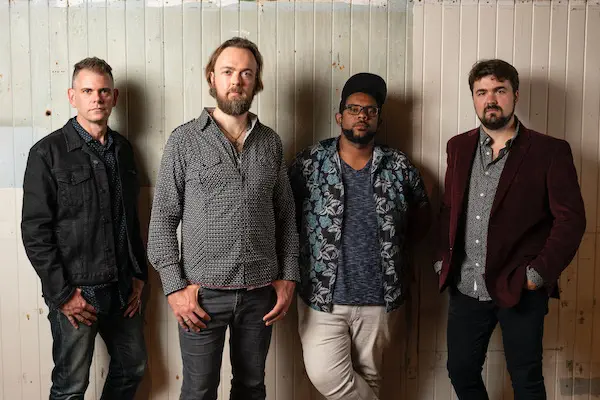 The physical release of Many Miles Ahead consists of eight songs. The digital and streaming versions of the album have three additional bonus tracks: "Jimi," "Funkanee," and "Brothers." The first track spins a nice rock 'n' roll fable, while the other two are solid homage instrumentals. "Funkanee" celebrates funk's influence on jazz, rock, and points in between, while "Brothers" pays tribute to the signature style of the Allman Brothers Band.
The Gravel Project respects its roots, but Many Miles Ahead demonstrates how a band can honor its influences without being smothered by them.
The Gravel Project has concerts coming up with Ghosts of Jupiter on April 22 at Fireseed Arts in Framingham, April 23 at the Stone Church in New Market, NH, and May 14 at Askew Bistro in Providence.
---
Scott McLennan covered music for the Worcester Telegram & Gazette from 1993 to 2008. He then contributed music reviews and features to the Boston Globe, Providence Journal, Portland Press Herald, and WGBH, as well as to the Arts Fuse. He also operated the NE Metal blog to provide in-depth coverage of the region's heavy metal scene.