As the age of COVID-19 wanes (or waxes?), Arts Fuse critics supply a guide to film, dance, visual art, theater, and music. Please check with venues about whether the event is available by streaming or is in person. More offerings will be added as they come in.
Film
THE CAMDEN INTERNATIONAL FILM FESTIVAL
Through September 26
CIFF was one of the world's first small town film festivals that focused exclusively on documentary film. This year's program is now live for streaming and it features 37 feature and 33 short films from 30 countries! List of streaming films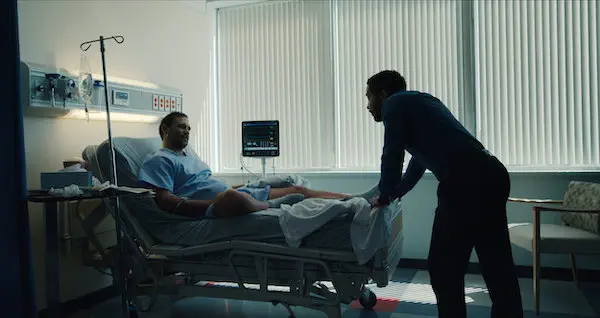 LAST NIGHT IN ROZZIE  
The Somerville Theatre & Somerville Theater (now open!)
This Boston-focused film features a screenplay by native son Ryan McDonough. The story follows Ronnie Russo (Neil Brown Jr.), who is summoned back to his old Boston neighborhood, Roslindale, by his childhood best friend and baseball teammate Joey Donovan (Jeremy Sisto). Now on his deathbed, Joey has a request for Ronnie: to help him reunite with his 10-year-old son. The movie explores the effects of childhood traumas and the importance of facing one's demons and connecting with family. Arts Fuse review
THE FICTIONS OF WERNER HERZOG
The Brattle Theater in Cambridge, MA
September 17 –  23. Full Schedule
The Brattle program screens ten fresh digital transfers of rarely seen (and not-to-be-missed) Herzog masterworks: Cobra Verde, Fitzcarraldo, Woyzeck, The Enigma of Kasper Hauser, Heart of Glass, Even Dwarves Started Small, Fata Morgana, Where the Green Ants Dream, Stroszek, and Nosferatu the Vampire.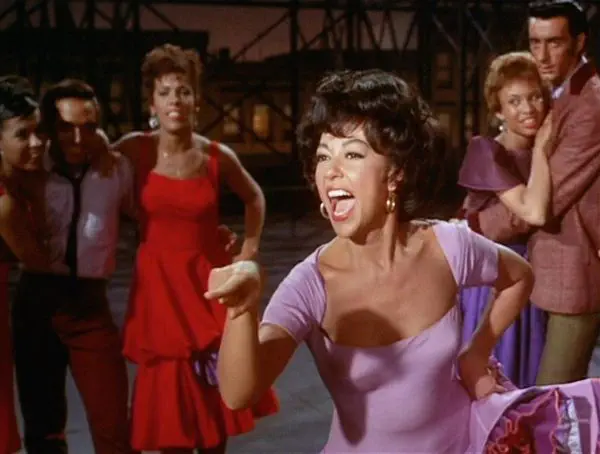 THE BOSTON LATINO INTERNATIONAL FILM FESTIVAL
September 24 – October 3 Tickets and Film Descriptions
BLIFF is devoted to Latin culture and films that shatter Latinx stereotypes while bringing cultures and communities together. This year it will be hosted virtually by Arts Emerson.
The nine films include several Q&A's with filmmakers:
Fruits of Labor
Rita Moreno: Just a Girl Who Decided to Go for It
Los Hermanos/The Brothers
On The Divide
Dreams of Chonta (Local filmmaker Monica Cohen)
Women is Losers
Perfume de Gardenias
My Darling
Supermarket plus a Student Shorts Program  
THE SHAWNA SHEA FILM FESTIVAL 
Sturbridge Host Hotel & Conference Center, Sturbridge, MA
September 21 – 25. Tickets and Schedule
The Shawna E. Shea Memorial Foundation supports young people, especially women, in their artistic and cultural endeavors via financial assistance, collaborative fellowships, and mentoring and educational opportunities. Five days of screenings include over 20 features along with a few short film programs and Saturday panels. Selections include:
Local Comedy Shorts 9 p.m. on Thursday
When Things Go Wrong: The Robin Lane Story (2016)  on Friday at 6 p.m. A feminist rock & roll story that looks into the ups and downs of the career of this unique singer and prolific songwriter. Following the screening, the director (this writer) will answer questions before a special live performance by Robin Lane. (Arts Fuse feature)
The Ventures: Stars on Guitars (2019), directed by Staci Layne Wilson on Saturday at 5 p.m.  The story of the rise to fame of The Ventures who, in the '60's were the #1 instrumental rock group in the world. They continue to celebrate their 60th anniversary. Arts Fuse review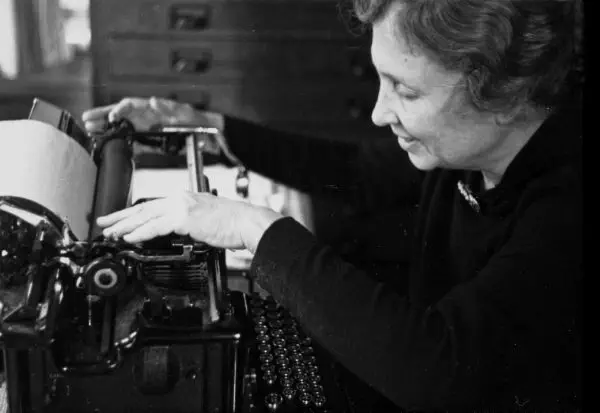 THE FILMS OF JOHN GIANVITO
September 2 (in person) at the Brattle Theatre
Virtually on the Brattlite.
The DocYard Series 2021 begins with a New England Legacy Double Feature:
Her Socialist Smile. Gianvito's film vividly traces the public life of Helen Keller, who was embroiled in a number of controversies in the greater Boston area. A socialist, radical, ally of solidarity movements, and disability rights activist, Keller tried to make use of her media presence to generate change, a battle that reverberates to  the present day.
Profit Motive and the Whispering Wind. Based on the research gathered for Howard Zinn's landmark book, A People's History of the United States, this cinematic essay clocks in just under an hour as it chronologically traces centuries labor history through various monuments and sites.
Looking ahead to October 4 will be Nous, directed by Alice Diop.
GLOBEDOCS PRESENTATIONS
MEAT ME HALFWAY
September 22 – 24
The Globe's Kara Baskin interviews filmmaker and leader of the Reducetarian movement, Brian Kateman, about his documentary, which explores the reverberations of his own personal decision to reduce eating meat. Screen the film and discussion any time between September 22 and 24. Please RSVP  Free.
EXPLORING EMPATHY THROUGH ART
September 24 at 12 p.m., also On Demand
Massachusetts native actress Jenny Slate has dabbled in all manners of art, experimenting with language and expression to offer a window into her characters' hearts and minds. During the first Globe Summit she talks with "Love Letters" columnist Meredith Goldstein about how empathy and art intertwine. Please RSVP. Free
— Tim Jackson
---
Jazz
Eli & The Hot Six
September 23 at 9:30 p.m.
Punch Bowl at the Hilton Garden Inn, Brookline, Mass.
A revered crew of Boston-area trad-and-swing veterans is at the core of this group, led by tubist Eli Newberger: banjo player and vocalist Jimmy Mazzy, trumpets Bo Winiker and Phil Person, tenor sax Arnie Krakowski, trombonist Dan Fox, pianist Bob Winter, and drummer Bob Tamagni. (Maybe it's a Hot Eight or Nine?) They hit the Sherborn Inn on September 30.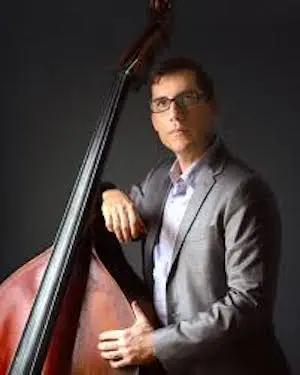 Greg Loughman
September 25 at 7 p.m.
Virtuosity, Boston, Mass.
The versatile, busy Boston bassist Greg Loughman (as comfortable in high-impact post-bop as in Gypsy-jazz swing) celebrates the release of his new Re: Connection, "a 7 song suite that musically explores forces of disconnection and possibilities for connection." He's joined by Nicholas Brust on alto saxophone, Andy Voelker on tenor, pianist Anastassiya Petrova, and drummer Ilya Blazh
Los Zorros
September 25 9 p.m.
Town Tavern, Arlington, Mass.
Arlington Jazz presents this stellar quintet playing Afro-Cuban jazz under the leadership of trombonist Dan Fox: pianist Alexei Tsiganov, bassist Gregory Ryan, drummer Bertram Lehmann, and Hilary Noble on saxophone and congas. They're advertising "No cover!," but we imagine it would help out if you bought a beverage or snack.
Jazz World Trio
September 26 at 3 p.m.
Eustis Estate, Milton, Mass.
Here's hoping for a stretch of dry weather! Case in point: this wonderful outdoor show, which has been rained out twice! Veteran Boston-based drummer and composer Guillermo Nojechowicz joins forces with the exciting young pianist Witness Matlou and Dave Zinno (filling in on bass for trio member Bruno Råberg). The trio likes to emphasize their varied backgrounds (Argentina, Sweden, South Africa) for "exciting conversation with this art form deeply rooted in the African American experience." The concerts on the lawn of the Eustis Estate are free, but "tickets are recommended," at the venue's website.
Driff Fest
October 1, 7 p.m. to 12 a.m.
Lilypad, Cambridge, Mass.
The Boston-based Driff Records represents a tight coterie of some of the area's most exciting improvising musicians, working in all manner of composed, free, and "directed improvisation." The lineup for their COVID-postponed festival: Cutout, with alto saxophonist Jorrit Dijkstra, trombonist Jeb Bishop, pianist Pandelis Karayorgis, bassist Nate McBrie, and drummer Luther Gray; the Kelly Bray Trio, with Bray on trumpet, Delfina Cheb on vocals, and Caleb Duval on bass; CliffPools, with Kararyorgis, bassists McBride and Damon Smith, and drummers Gray and Eric Rosenthal; and PorchBone with Dijkstra,McBride, Rosenthal, and trombonists Bishop, Josh Roseman, and Bill Lowe.
JazzNOW: Master Jazz Composers
October 1 at 8 p.m.
Live Stream
GBH and JazzBoston present this concert streamed live from the GBH Fraser Performance Studio, featuring the distinguished veteran Boston player Bill Pierce on saxophones with pianist Alex Minasian, bassist Gregory Ryan, and drummer Yoron Israel. The program will feature the work of pianist-composers Duke Pearson and Cedar Walton. The show is also a tribute to Pierce, who celebrated his 73rd  birthday on September 25. GBH radio host Eric Jackson will moderate a discussion with the musicians following the performance. It's free with an RSVP to GBH.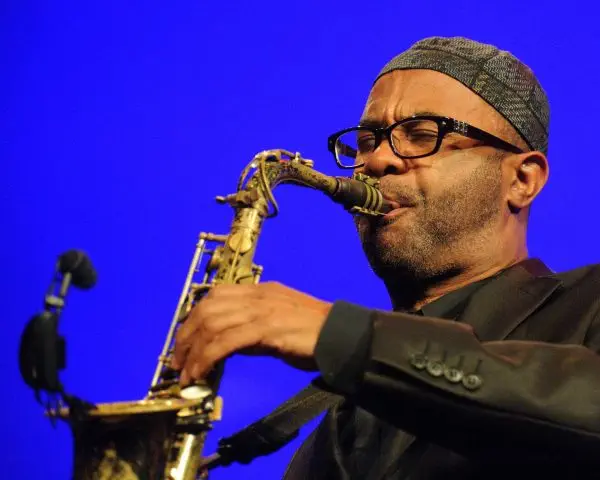 Kenny Garrett
Oct. 1 and 2 at 8 p.m. and 10 p.m.
Scullers Jazz Club, Boston, Mass.
Scullers Jazz Club, long one of the lynchpins in the Boston jazz scene, is taking the plunge with a return to live performances, their first since March
Scullers Jazz Club, long one of the lynchpins in the Boston jazz scene, is taking the plunge with a return to live performances, their first since March 14, 2020. It's an ambitious opening weekend: four shows by the charismatic alto saxophonist and composer Kenny Garrett, whose distinguished career has included sideman gigs with Art Blakey and Miles Davis and a couple of handfuls of provocative projects as a leader. (Also: His big hearty tone and inventiveness as an improviser can keep you on the edge of your seat.) The band will include Garrett on alto, soprano and piano, bassist Corcoran Holt, pianist Vernell Brown, percussionist Rudy Bird, singer and keyboardist Melvis Santa, and drummer Ronald Bruner. The club is requiring proof of COVID vaccination or recent test results. Full COVID requirements are posted at the site.
— Jon Garelick
Tufts Sunday Concert Series: Letters from the Quarantine
September 26, 3 p.m.
Tufts Sunday Concert Series: Fernando Huergo Big Band
October 3, 3 p.m.
Two of the Boston area's most brilliant South American musical transplants — Tufts faculty members Nando Michelin and Fernando Huergo — will be showcased in this livestream series presented by Tufts University. The on-site concerts at Distler Performance Hall are limited to Tufts ID-holders, but luckily, the rest of us can catch these not-to-be-missed shows via livestream.
The Uruguayan-born pianist/composer Michelin and his Brazilian-born musical partner, bassist/vocalist Ebinho Cardoso, have been very busy in the last few years, creating gorgeous projects like their 2019 release Engenheiros, with settings of works by the Brazilian poet João Cabral de Melo Neto. The Tufts concert is the release for the latest album of Michelin's compositions, Letters from the Quarantine, which features Cardoso along with Nando's regular (excellent) drummer (and son), Tiago Michelin, and an all-star Brazilian/Latin cast that includes guitarist Chico Pinheiro, saxophonist Miguel Zenón, percussionist Rogerio Boccato, and multi-instrumentalist Antonio Loureiro. The concert will feature both Michelins, Cardoso, Boccato, and on guitar, Leandro Pellegrino.
When it comes to Latin jazz, Brazilian jazz, and jazz jazz, no one does it better than bassist/composer Fernando Huergo. An electric bass virtuoso, Huergo — who came from Argentina to attend Berklee College of Music — has been composing and producing great recordings for years, most recently his big band album, The Possibility of Change (2020). In addition to Huergo's compositions, the band plays music by Thelonious Monk, Wayne Shorter, Dave Holland, and Antonio Loureiro. Be prepared for exciting arrangements featuring odd meters and a fresh approach to the big-band sound.
— Evelyn Rosenthal
---
Dance
Experience Chinatown Arts Festival
September 25 (visit website for event times)
Auntie Kay & Uncle Frank Chin Park
Boston, MA
Celebrate the vibrancy of Boston's Chinatown this weekend by taking part in free cultural events and activities. The Experience Chinatown Arts Festival includes dance performances by Jennifer Lin; ConArt; and Continuum Dance Project, who will be sharing excerpts from their most recent work, Crossing: Stories of Immigration.
Dance for World Community Festival
September 25 from noon-6 p.m.
Harvard Square
Cambridge, MA
After its 2020 hiatus, José Mateo Ballet Theatre's annual Dance for World Community Festival returns for its 12th year, boasting a diverse lineup of free outdoor dance performances, in addition to an array of food vendors, crafts, and arts advocacy groups.
Our Tangled Choices
September 25 at 2 p.m.
Southern Vermont Arts Center
Manchester, VT
Southern Vermont Arts Center (SVAC) presents Artichoke Dance Company in conjunction with the SVAC's environmental art exhibition, Our Tangled Choices. Led by founder Lynn Neuman, Artichoke brings a site-specific outdoor performance to the SVAC sculpture park. Company dancers, alongside Burr and Burton Academy dance students, will perform with props constructed from single-use plastics by artist Michelle Lougee and community members, while responding to SVAC's natural surroundings and sculptures, including Pat Musick's The Gatekeepers.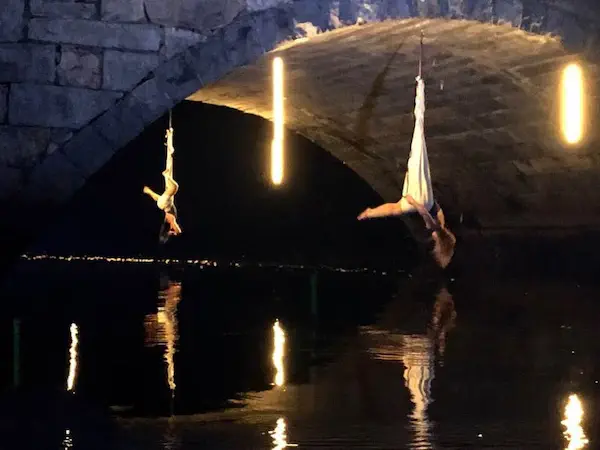 When Air Meets Water IV
October 2 at 7:30 p.m. & Sunday, October 3 at 8 p.m.
Green Street Bridge on Ipswich River
Ipswich, MA
You want a site-specific dance performance in a stunning setting?,Head to Ipswich for When Air Meets Water IV, an aerial dance piece featuring Ipswich Moving Company's Daniele DiVito, Tabitha Rodger, and Jessie Boudreau. The dancers will perform in aerial slings and ropes suspended from Green Street Bridge over the Ipswich River to original music by Chris Florio.
— Merli V Guerra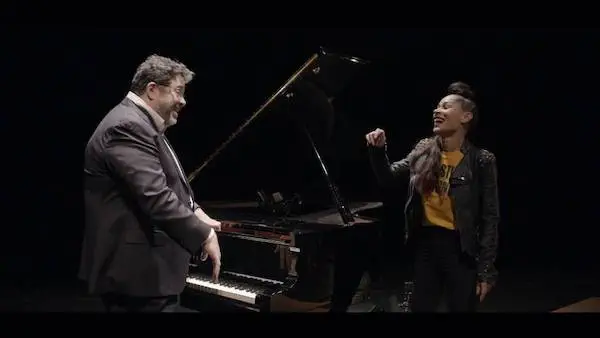 Ayodele Casel: Chasing Magic, featuring Casel and an ensemble of dancers and musicians. Directed by Torya Beard. Presented by the American Repertory Theater at the Loeb Drama Center in Harvard Square, Cambridge, MA, September 25 through October 9.

In this critically acclaimed show, celebrated tap dancer Ayodele Casel captures the spark of connection and creation. The evening will be performed live on stage for the first time since its virtual premiere in spring 2021.
— Bill Marx
---
Theater
COVID PROTOCOLS: Check with specific theaters: requirements often include proof of vaccination or a negative COVID-19 rapid test. Also, companies are requiring masks at indoor performances.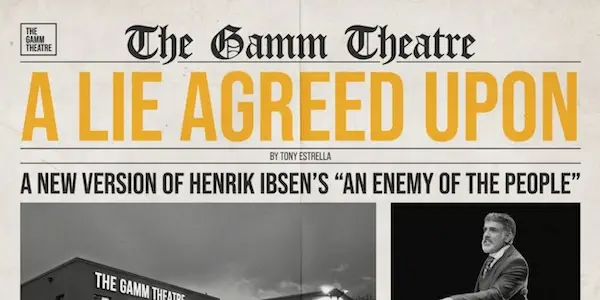 A Lie Agreed Upon, a new version of Henrik Ibsen's An Enemy of the People, written and directed by Tony Estrella. Staged by the Gamm Theatre, 245 Jefferson Blvd, Warwick, RI, September 30 through October 24.
This play used to be dismissed as a didactic pot-boiler, one of Ibsen's second-rate fulminations. Now it is being revived — and in many cases updated — by theater companies around the world. Climate change has given the text a fresh (and meaningful) lease on life.
"The future is looking bright in Springfield! A brand-new hot springs spa is about to open its doors. Hotels and shops are booming in anticipation of a blockbuster tourist season. The spa's visionary chief medical officer, Dr. Thomas Stockman, is being hailed as a local hero for turning the humdrum town into a must-see destination…until he discovers the springs are toxic and insists on doing the "right thing." Inconvenient truths fight alternative facts, minority rights battle majority rule, and individual conscience clashes with economic interest in this powerful reinvention of Ibsen's masterpiece."
The Sound Inside by Adam Rapp. Directed by Bryn Boice. Staged by SpeakEasy Stage Company at the Stanford Calderwood Pavilion at the Boston Center for the Arts, 527 Tremont Street, in Boston's South End, September 24 through October 16.
This is billed as "an intensely quiet play that introduces us to Bella Baird, a novelist who, in the 17 years since she was last published, has almost completely isolated herself from the world.  But everything changes when she meets Christopher, a brilliant but enigmatic student in her creative writing class at Yale.  As their friendship deepens, their lives and the stories they tell about themselves become intertwined in unpredictable ways, leading to a shocking request. "
Theater of War: Texas, translated,directed and facilitated by Bryan Doerries. Staged by Theater of War productions, streaming on September 29.
Another in this excellent series of dramatic readings of scenes from Sophocles' Ajax and Philoctetes as a catalyst for a discussion about the impact of war on veterans and their families. Featuring performances by Taylor Schilling, Frankie Faison, David Denman, and Nyasha Hatendi.
Wild Horses by Allison Gregory. Directed by Courtney Sale. Staged by the Merrimack Repertory Theater, Lowell, MA, September 17 through October 17. The show will play live to limited audiences at the Stevens-Coolidge House & Gardens in North Andover, September 17 and 18, outside on the lawn; The Whistler House Museum of Art, Parker Gallery, September 23 to 25; and Western Avenue Studios, September 30 to October 3. The live performances are nearly full, but the theater expects to add performances. Checkout the MRT website for tickets, performance times, and added dates. Note: Wild Horses will be available as a fully produced video October 1-17.
"Do you remember being a teenager? A woman hilariously recounts one summer of her youth: those first feelings of all-consuming love, the emergence of her own identity, the realization that all things are not as they should be, and the sheer intoxication of sweet freedom. With a little help from her friends Skinny Lynny and Zabby, she sets out to right an injustice with exhilarating, heartbreaking, and life-changing results."
hang By debbie tucker green. Directed by Regge Life. Staged by Shakespeare & Company at the Tina Packer Playhouse, Lenox, MA, through October 3.
"In debbie tucker green's dark and poetic comedy, three individuals face off in a stark government room where justice hangs in the balance. A devastating decision with lingering consequences forms the underpinning of this drama. The regional debut of a script that premiered at the Royal Court in London." The Shakespeare & Company cast includes Ken Cheeseman, Cloteal L. Horne, and Kristin Wold.
Hurricane Diane by Madeleine George. Directed by Jenny Koons. Staged by the Huntington Theatre Company at the Calderwood/BCA, 527 Tremont St., Boston, through September 26. Note: "All tickets come with digital insurance. If you ever feel as if you would rather not see Hurricane Diane in person — for any reason — you can easily exchange your tickets into a specially recorded version of this play. OR, you can purchase tickets to the digital version of Hurricane Diane now."
"In the suburbs of the Garden State, the Greek God Dionysus returns from the heavens in the guise of a butch gardener named Diane, who's hell bent on reversing climate change and restoring earthly order by seducing a band of mortal followers. Why not begin with four real housewives from New Jersey?" You would think that the anarchistic Dionysus would be rooting on climate change. But perhaps he has had a change of heart. Arts Fuse review
Be Here Now by Deborah Zoe Laufe. Directed by Courtney O'Connor. Staged by the Lyric Stage Company of Boston, 140 Clarendon Street, Boston, MA, September 24 through October 17.
"A quirky romantic comedy about a professor of nihilism who experiences joy for the first time in her life." Cast includes Barlow Adamson and Samantha Richert.
Smoked Oysters by Mary McCullough. Directed by Dawn M. Simmons. Presented by Madison Park Development Corporation at Hibernian Hall, 84 Dudley Street, Roxbury, MA, through September 26.
The play "revolves around loving and successful Black family members who experience unexpected challenges. Ulysses, a retired Black history professor, refuses to leave his house, even to get the smoked oysters his wife, Arnetta, won't buy him. She is busy planning their dream trip, a safari in Kenya. Bernard, their ambitious son, asserts that his father's contrary behaviors are not typical and that his mother should take him to see a doctor. When tragedy strikes, Bernard is the one who must make a difficult decision."
The Merchant of Venice by William Shakespeare. Directed by Igor Golyak. Staged by Actors' Shakespeare Company at The Plaza Theater, Boston Center for the Arts, 539 Tremont Street, Boston,  MA, September 23 through October 17.
I wrote on this provocative production of Shakespeare's problem play in March, 2020, just before Boston's theaters were closed (at least for physical productions) because of the pandemic. At a time our theaters are understandably — but disappointingly — focusing on uplift, healing, comedy, and tap dancing (with nary a protest from our compliant critics), this exciting production is a reminder that theater can be (in fact, must be!) nervy. Any adaptation of Merchant that includes snippets from Christopher Marlowe's Jew of Malta means serious business.
Think of Me Tuesday by Ken Raif. Directed by Robert Walsh. Staged by the Gloucester Stage Company at 267 East Main Street, Gloucester, MA., October 1 through 17.
The world premiere production of a script that tells "the story of Jim "Buddy" Chum, a mayoral candidate who continues to run in election after election in the same tattered tweed suit jacket, never deterred by the years of embarrassing losses at the polls or being the longtime target of neighbors' jokes in his hometown of Fishtown, Massachusetts. After yet another failed campaign, a freak accident pits this improbable hero against a turmoil bigger than any one man can handle." Cast includes Ken Baltin and Ines De La Cruz.
Moonlight Abolitionists by Patrick Gabridge. Directed by Megan Sandberg-Zakian. Produced in partnership with Plays in Place, LLC, this is a site-specific outdoor concert reading designed to be performed under the light of the full moon at Mount Auburn Cemetery, 580 Mt. Auburn St. Cambridge, MA, September 20 through 23. The approximate run time is 45 minutes. Shows will run rain or shine; rain location is Bigelow Chapel. After each performance there will be a moderated discussion with the playwright and director on the topics explored in the play. (SOLD OUT)
The one-act play is a "swirling conversation between six abolitionists buried at Mount Auburn: Samuel Gridley Howe, Harriet Jacobs, Joshua Bowen Smith, George and Mary Stearns, and Charles Turner Torrey. This fascinating mix of men and women, some well-known and others far less so, made enormous sacrifices for the cause of freedom." Arts Fuse interview
— Bill Marx
---
Visual Arts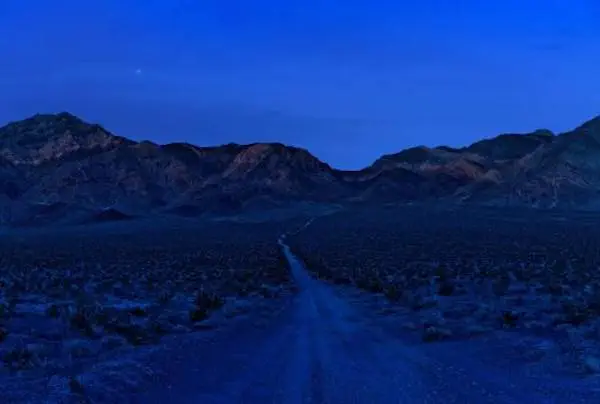 The modern environmental movement began in the United States during the '70s, a decade which also marked a period of radical innovation in American photography. Devour the Land: War and American Landscape Photography since 1970, which opens this weekend at the Harvard Art Museums in Cambridge, takes that period as a jumping off point to examine photographs that illustrated the effects of a particular industry on the natural environment: the U.S. military, the many industries that support it, and the responses to them,
This is a large show: 160 works by 60 artists, organized into six themes. It is not only designed to help reveal the often hidden effects of military activity on the landscape but the ways photography supports the environmental activism that responds to these effects. Drawn from Harvard's photography collections as well as other North American private and public collections, the works on view aim to reveal a wide range of approaches and methods by both fine art photographers and photojournalists and emerging as well as well-established artists.
When the new wave of feminist activism took hold in the late 20th century and began to search cultural history for role models, the Italian Baroque painter Artemisia Gentileschi was an early rediscovery. Born in Rome in 1593, oldest child of the prominent Pisan painter Orazio Genileschi, Artemisia was not only an accomplished and successful female artist working in the radically advanced styles of the Baroque Period, she also seemed to focus, in particular, on the struggles of strong women throughout history and mythology and on her own complex identity as a female artist.
The Wadsworth Atheneum Museum of Art's major fall show, In Her Hand: Artemisia Gentileschi and Women Artists in Italy, 1500-1800, which opens September 30, expands the focus to take in a group of women artists who played an important, if now overlooked, role in Italian art beginning around 1600. Important works by Artemisia will include her "Self Portrait as a Lute Player" from the Wadsworth collection. It will be hung next to a related painting front the National Gallery in London. Also on view will be her arresting "Judith and Her Maidservant with the Head of Holofernes" from the Detroit Institute of Arts, one of her most vivid and famous works.
Other artists in the show will include Sofonisba Anquissola, Rosalba Carriera, and a group of talented but largely forgotten women artists of the period — a chance to explore a once-hidden chapter in the history of art.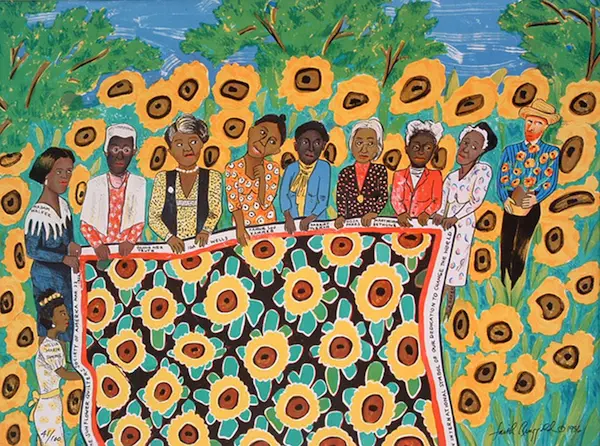 There is a Woman in Every Color: Black Women in Art opens at the Bowdoin College Museum of Art in Brunswick, ME, on September 18, includes more than sixty works of art and artifacts, including paintings, photographs, objects, and artist books exploring the representation of Black women over the past two centuries. The show aims, say its organizers, "to challenge histories of marginalization and to make visual end the presence of women of color in American art history." The objects on view include formal portraits of women of color dating back to the 18th century paired with historic and contemporary work by women of color, including Edmonia Lewis, Elizabeth Catlett, Alma Thomas, Carrie Mae Weems, Betye Saar, Faith Ringgold, Kara Walker, Mickalene Thomas, Ja'Tovia Gary, LaToya Rudy Frazier, and Nyeema Morgan.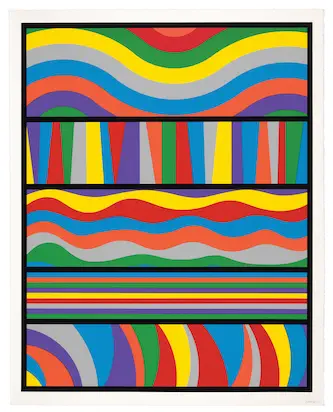 Sol LeWitt is often described as a "conceptual artist," part of a generation of creators that emerged in the '70s who suggested, via a kind of artistic Platonism, that the ideas behind art were more significant that any of the physical objects that they generated. He is probably best known for the large abstract wall works, often brightly colored, found in many art museums and created by mostly non-artist assistants following his written instructions.
Yet LeWitt was also a prolific creator of works on paper: drawings, watercolors, and some 350 print projects, comprising thousands of unique copies produced by most of the methods used by modern print artists: lithographs, etchings, linocuts, screen prints, and woodcuts, all produced to exacting standards of art print-making. Strict Beauty: Sol LeWitt Prints opened at the New Britain Museum of American Art on September 17. It is the largest and most comprehensive exhibition of LeWitt's print output to date, with more than 250 examples, including individual prints and series. The selection begins with unexpected early figure studies and urban scenes made around Syracuse, NY, and Hartford, CT, as well as the pure, concise geometric abstractions that became the focus of his career-long explorations.
In the 19th century, new print-making technologies, especially lithography, created a whole new industry of inexpensive, mass-produced images that decorated the walls of modest homes throughout North America and Europe. Among the largest and most productive of dozens of printmaking outfits supplying this new market was the New York firm of Currier & Ives, a company that was so enthusiastically commercial it styled itself as "the Grand Central Depot for Cheap and Popular Prints." The firm's color, often sentimental or nostalgic images of American cities and towns, history,  and rural pastimes helped shape the nation's self-image and remain extremely popular to this day.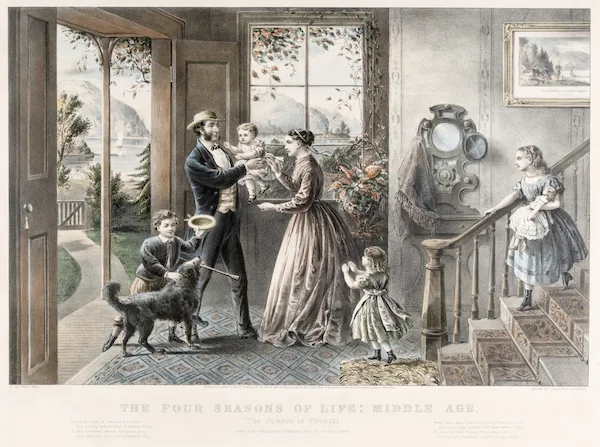 Revisiting America: The Prints of Currier & Ives opens at the Florence Griswold Museum in Old Lyme on October 2. Organized by the Joslyn Art Museum of Omaha from a recently-acquired collection of nearly six hundred examples, the exhibition explores how the New York firm popularized Victorian Era values of family, home, politics, and rural agricultural life in the still young nation even as America itself was being radically transformed by the post-Civil War industrial revolution.
— Peter Walsh
---
Roots and World Music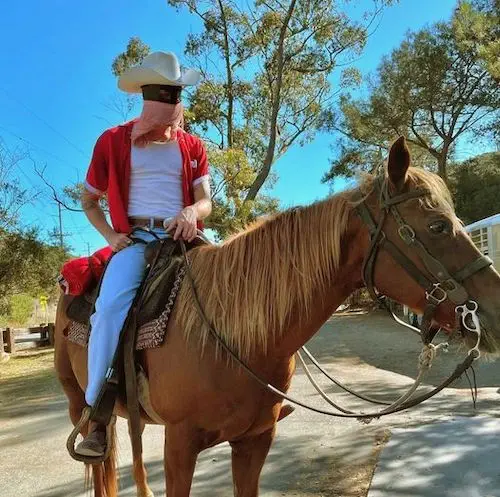 Orville Peck
September 21
Fete, Providence, Rhode Island
As mainstream Nashville country continues to go down the artistic drain, interesting twangy alternatives are popping up all over. One example is Orville Peck, a masked gay Canadian crooner who is making eye-popping artsy videos. Now the mainstream is beginning paying attention: His 2020 EP "Show Pony" includes a duet with Shania Twain.
Kes the Band with Farmer Nappy
September 24
Raça Negra
October 3
AG Baby
October 3
Oceanside Events Center, Revere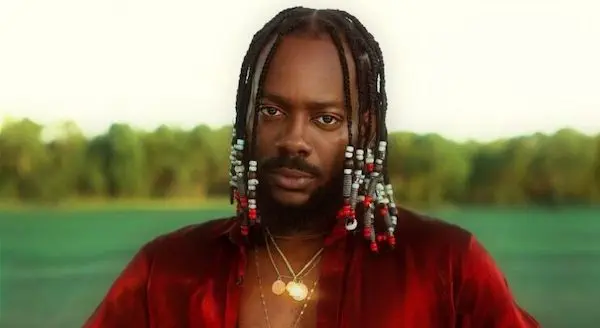 As we bemoaned in this space last month, the soca events held during Boston's Caribbean Carnival mostly featured artists singing to pre-recorded backing tracks. If you want a soca dance party with some live musicians, Kes the Band come to the rescue with their unstoppable live show. Kes is celebrating "IzWE," a single that came out earlier this year that mixes the raw beats of the Laventille Riddim Section and Trinidadian jazz trumpeter Etienne Charles.
The show is part of a very busy fall at Boston's main stop for international music, the Oceanside Events Center (Wonderland Ballroom). Also on tap on October 3 are Raça Negra, the beloved ambassadors of Brazilian pagode, one of samba's party-ready musical descendents with roots in both the countryside and urban Afro-Brazilian street celebrations. Raça Negra's success in the early '90s helped to usher in a new sound that used horns and electric bass instead of the traditional samba instruments. Bandleader Luiz Carlo da Silva calls the horn-driven sound "funky swing," and Raça Negra remains a popular staple of Brazilian TV shows.
Also on October 3, Oceanside's other performance space features Nigerian Afrobeats star Adekunie Gold's smash project AG Baby.
Bela Fleck, My Bluegrass Heart
September 25
Berklee Performance Center, Boston, MA
Bela Fleck has become famous taking the banjo to unexpected places. But once in a blue moon he convenes an acoustic bluegrass band for a night of fast picking and unsurpassed virtuosity with an adventurous spirit. His new My Bluegrass Heart has a who's who of bluegrass stars, and the band on this Celebrity Series show can't be beat: mandolinist Sierra Hull, multi-instrumentalist Justin Moses, fiddler Michael Cleveland, guitarist Bryan Sutton, and bassist Mark Schatz. Masks and proof of vaccination are required,
— Noah Schaffer
---
Classical Music
John Williams' Violin Concerto no. 2
Presented by Boston Symphony Orchestra
September 30 and October 2, 8 p.m.
Symphony Hall, Boston, MA
The BSO's long-awaited return to live performances at Symphony Hall kicks off with a reprise of the Tanglewood season's big premiere: John Williams' Violin Concerto no. 2. Williams and violinist Anne-Sophie Mutter present the piece's Boston debut. BSO music director Andris Nelsons is on hand to lead additional pieces by Beethoven and Bartók.
— Jonathan Blumhofer
---
Author Events
OUTDOORS: Clare  Walker  Leslie — [Offsite at Mt. Auburn Cemetery] — Porter Square Books
Keeping A Nature Journal: Deepen Your Connection With The Natural World All Around You 
September 19 at 1 p.m.
Free
"Originally published in 2000 with endorsements from E.O. Wilson and Jane Goodall, Clare Walker Leslie's Keeping a Nature Journal was at the forefront of the nature observation and journaling movement. Leslie's approach has long been acclaimed for its accessible style of teaching people to see, witness, and appreciate the wonders of nature, and her classic guide is still used by individuals, groups, and educators ranging from elementary school teachers to college-level instructors.
The third edition features more of Leslie's step-by-step drawing techniques, a new selection of pages from her own journals (which she's kept for 40 years), and an expanded range of prompts for observing particular aspects of the natural world in any location. Leslie shows how drawing nature doesn't require special skills, artistic ability, or even nature knowledge, and it is a tool everyone can use to record observations and experience the benefits of a stronger connection to the natural world."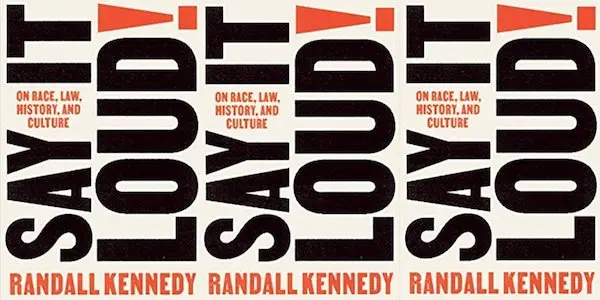 Virtual Event: Randall Kennedy — Harvard Book Store
Say It Loud!: On Race, Law, History, and Culture
September 20 at 4 p.m.
Free
"In a magnum opus that spans two decades, Harvard Law School professor Randall Ken­nedy, one of our preeminent legal scholars and public intellectuals, gives us twenty-nine provocative essays—some previously published, others written for this occasion—that explore key social justice issues of our time.
Informed by sharpness of observation and often courting controversy, deep fellow feeling, decency, and wit, Say It Loud! includes: The George Floyd Moment: Promise and Peril • Isabel Wilkerson, the Election of 2020, and Racial Caste • The Princeton Ultimatum: Anti­racism Gone Awry • The Constitutional Roots of "Birtherism" • Inequality and the Supreme Court • "Nigger": The Strange Career Contin­ues • Frederick Douglass: Everyone's Hero • Remembering Thurgood Marshall • Why Clarence Thomas Ought to Be Ostracized • The Politics of Black Respectability • Policing Racial Solidarity
In each essay, Kennedy is mindful of com­plexity, ambivalence, and paradox, and he is always stirring and enlightening. Say It Loud! is a wide-ranging summa of Randall Kennedy's thought on the realities and imaginaries of race in America."
Virtual Event: Leigh Patel — Harvard Book Store
No Study Without Struggle: Confronting Settler Colonialism in Higher Education
September 20 at 7 p.m.
Free
"Through original research and interviews with activists and organizers from Black Lives Matter, the Black Panther party, the Student Nonviolent Coordinating Committee, the Combahee River Collective, and the Young Lords, author Leigh Patel argues that the struggle on campuses reflect a starting point for higher education to confront settler strategies. She reveals how blurring the histories of slavery and Indigenous removal only traps us in history and perpetuates race, class, and gender inequalities. By acknowledging and challenging settler colonialism, Patel outlines the importance of understanding the relationship between the struggle and study and how this understanding is vital for societal improvement."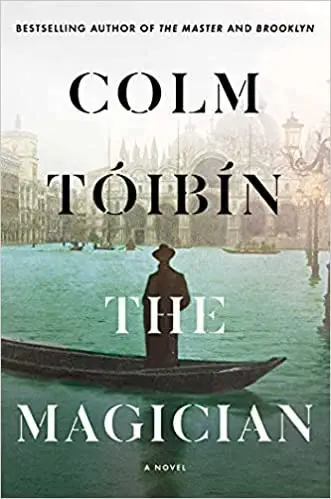 Virtual Event: Colm Tóibín — Harvard Book Store
The Magician: A Novel 
September 23 at 5 p.m.
Tickets are $33.25 with book, $5 without
"In a stunning marriage of research and imagination, Tóibín explores the heart and mind of a writer whose gift is unparalleled and whose life is driven by a need to belong and the anguish of illicit desire. The Magician is an intimate, astonishingly complex portrait of Thomas Mann, his magnificent and complex wife Katia, and the times in which they lived — the first world war, the rise of Hitler, World War II, the Cold War, and exile. This is a man and a family fiercely engaged by the world, profoundly flawed, and unforgettable. As People magazine said about The Master, "It's a delicate, mysterious process, this act of creation, fraught with psychological tension, and Tóibín captures it beautifully."
Virtual Event: Amia Srinivasan — Harvard Book Store
The Right to Sex: Feminism in the 21st Century
September 30 at 5 p.m.
Free with $5 suggested contribution
"We do not know the future of sex—but perhaps we could imagine it. Amia Srinivasan's stunning debut helps us do just that. She traces the meaning of sex in our world, animated by the hope of a different world. She reaches back into an older feminist tradition that was unafraid to think of sex as a political phenomenon. She discusses a range of fraught relationships—between discrimination and preference, pornography and freedom, rape and racial injustice, punishment and accountability, students and teachers, pleasure and power, capitalism and liberation."
Virtual Event: Robert Pinsky & Friends, The Book of Poetry for Hard Times – Porter Square Books
October 1 at 7p.m.
Free
"Despair, mania, rage, guilt, derangement, fantasy: poetry is our most intimate source for the urgent, varied experience of human emotion. Poems get under our skin; they offer solace with the balm, and the sting, of understanding. In The Book of Poetry for Hard Times, former Poet Laureate Robert Pinsky curates poems that explore the expanses of human emotion across centuries, from Shakespeare to Terrance Hayes, Dante to Patricia Lockwood. Each poem reveals something new about our most profound and universal experiences; taken together they offer a sweeping ode to the power of poetry. Pinsky will be joined by Dan Chiasson, John Murillo, Jill McDonough, and Rowan Ricardo Phillips."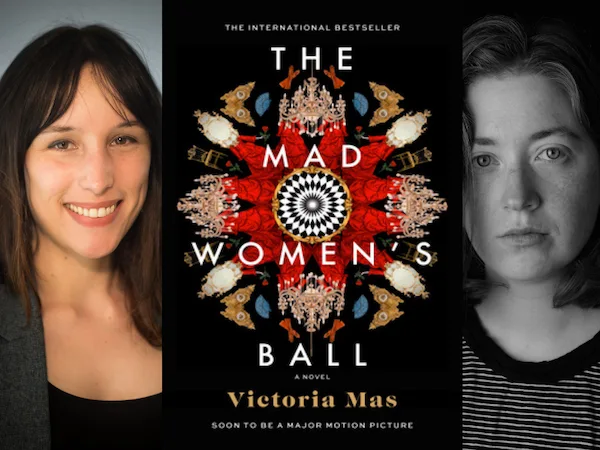 Virtual Event: Victoria Mas with Fiona Mozley — brookline booksmith
The Mad Women's Ball
October 2 at 2 p.m.
Free
"The French bestseller, and inspiration for the new film on Amazon Prime, appears in English for the first time! The Salpetriere Asylum: Paris, 1885. Dr. Charcot holds all of Paris in thrall with his displays of hypnotism on women who have been deemed mad and cast out from society. But the truth is much more complicated — these women are often simply inconvenient, unwanted wives, those who have lost something precious, wayward daughters, or girls born from adulterous relationships. For Parisian society, the highlight of the year is the Lenten ball—the Mad Women's Ball — when the great and good come to gawk at the patients of the Salpetriere dressed up in their finery for one night only. For the women themselves, it is a rare moment of hope."
Virtual Event: Wendy Sanford — Porter Square Books
These Walls Between Us
October 5 at 7 p.m.
Free with $5 suggested contribution
"Wendy writes that, "based on decades of visits, phone calls, letters, and texts between Mary Norman and myself,  These Walls Between Us chronicles our friendship, focusing on my oft-stumbling efforts, as a white woman, to see Mary more fully and to become a more dependable friend."
The book examines obstacles created by Wendy's upbringing in a narrow, white, upper-class world, reveals realities of domestic service rarely acknowledged by white employers, and draws on classic works by the African American writers whose work informed and challenged Wendy along the way. Wendy lifts up Mary Norman's enlightened work in corrections in the '70s and '80s.
Mary has read and commented on every draft.  The two friends hope this story will incite and support white readers to become more informed and accountable friends across the racial divides created by white supremacy and to become active in the movement for racial justice."
— Matt Hanson