As the age of COVID-19 wanes (or waxes?), Arts Fuse critics supply a guide to film, dance, visual art, theater, and music. Please check with venues about whether the event is available by streaming or is in person. More offerings will be added as they come in.
Film
Berkshire International Film Festival
September 9 – 12
Lenox, MA
This year's festival is stuffed to the gills: it was forced to go virtual. Nearly 60 exciting narrative and documentary features and shorts will be showcased, as well as a Filmmaker summit and Tea Talks. All screenings will begin September 9 at 1 a.m. and the films can be watched anytime until the festival finishes up at midnight on September 12. The schedule includes:
Bernstein's Wall: The opening film is a documentary that "mines a rich trove of interviews, television appearances, home movie footage, photos, and letters to craft a comprehensive look at Leonard Bernstein, whose passion and drive took him well beyond the marvelous music he wrote and conducted."
Tom Petty Somewhere You Feel: A distinctive take on the Petty legacy that dives deep into a short period of creativity for the legendary rock star. The documentary focuses on the period of 1993-95, when he created his seminal and most emotionally raw album, Wildflowers. This unvarnished look at the musician features never-before-seen footage drawn from a newly discovered archive of 16mm film, as well as new interviews with the album's co-producers Rick Rubin and Heartbreaker member Mike Campbell.
Speak What We Feel: A documentary about Shakespeare & Company's unique educational program. Each year, hundreds of high school students come together to rehearse some of the Bard's plays with the goal of putting on an ambitious festival, a wild and whirling adventure in which 10 plays are produced in 10 high schools — all opening on the same night.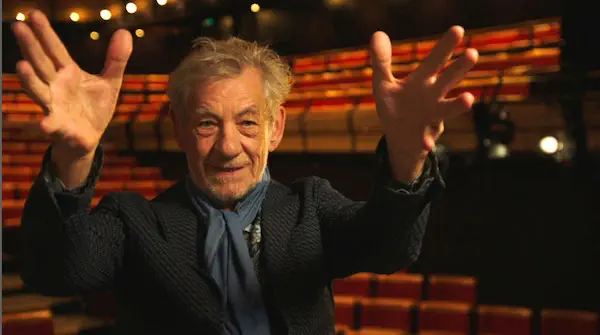 On Broadway
Now playing
Coolidge Corner Theater, Brookline, and Kendall Square Cinema, Cambridge
For fans of Broadway, the documentary includes an overview of commercial theater history, from the mid-20th century on, and supplies excellent clips of productions and interviews with past stars along the way. On the up side, the film points out that 2018-19 was the most successful year in Broadway history when it came to attendance and gross profit. But there is a dark side to the huzzah. Producer Manny Azenberg proclaims that "we are now evolving into something that looks much more like a theme park than a cultural center." (David Greenham, Arts Fuse)
Together
Now playing
Kendal Square Cinema, Cambridge
"What elevates Together from countless others that feature quarreling couples is that this pair also directly address the viewers. They talk to us about their personal peccadilloes, which have obviously been going on for a long time. Another plus is the script's generous use of biting comedy, with barbs bursting left and right, often at breakneck speed. Everything depends on the performances by McAvoy and Horgan — and, of course, what they do with the terrific dialogue — and they do not disappoint." (Ed Symkus ,Arts Fuse)
Who You Think I Am
Now Playing
Kendall Square Cinema, Cambridge
This French drama stars Juliette Binoche and was adapted from Camille Laurens's best-selling novel, a dark study of communication and identity online. Claire Millaud is a 50-something single mother anxious about her fading beauty. Though few mortals age as gracefully as Binoche, we are expected to believe that Millaud fears that she will no longer be an object of desire for her much younger lover. So she takes up with his young hunky assistant, Alex (François Civil), via a virtual fantasy relationship. Claire uses a picture of a much younger beauty for her identity on the web, and she enchants Alex with seductive phone and text conversations. He becomes more and more obsessed and she becomes giddy with the power of becoming younger by inventing an alternative self. The relationship inevitably heads toward disaster in this erotic study which, via twists and turns, explores the intersection of delusion, sexuality, and identity.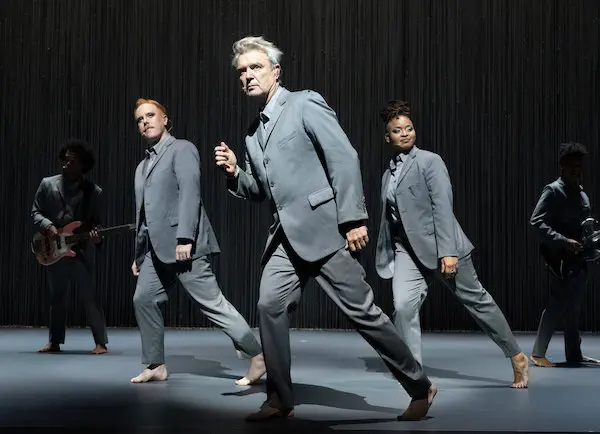 David Byrne's American Utopia
Brattle Theater and Kendall Square Theater, Cambridge, and the Cabot Theater, Beverly, MA
September 15 at 8 p.m.
A one-night-only event recorded (in late 2019-early 2020) during the run of David Byrne's musical in New York City. Byrne is joined 11 musicians, singers, and dancers from around the globe in a show that creates a joyous dreamworld in which human connection, self-evolution, and social justice are paramount. The musical numbers are accompanied by brief monologues in which Byrne addresses various sociopolitical topics, from police brutality and immigration to climate change and the last presidential election. This evening will feature a special introduction by Byrne as well as an exclusive conversation between Byrne and the film's director, Spike Lee.
— Tim Jackson
---
Jazz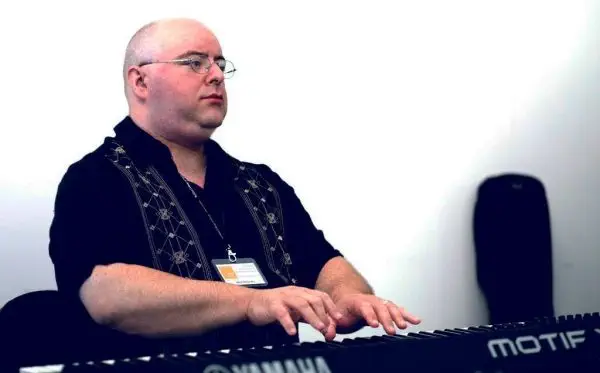 Mark Shilansky-Rich Greenblatt Quartet
September 5 at 9 p.m.
Lilypad, Cambridge, MA
Pianist and composer Mark Shilanksy's deep knowledge, broad experience, and great chops always make him worth hearing. Today he teams up with a regular collaborator, the four-mallet vibes man Rich Greenblatt (bass and drums TBA).
Jazz World Trio
September 9 at 6:30 p.m.  – POSTPONED again, because of weather; new date TBA
Eustis Estate, Milton, MA
Outdoor shows have been an appealing option for concertgoers — except when it rains. And this has certainly been a summer of rain, as an accompaniment to the shifting parameters of the COVID pandemic. The good news is that you get a second crack at this promising show, originally scheduled for August 12. Veteran Boston-based musicians Guillermo Nojechowicz (drums) and Bruno Råberg (bass) have been teaming up with exciting young pianist Witness Matlou to combine their varied backgrounds (Argentina, Sweden, South Africa) for "exciting conversation with this art form deeply rooted in the African American experience." The concerts on the lawn of the Eustis Estate are free, but "tickets are recommended," at the venue's website.
New Language Collaborative + Daniel Carter
September 10 at 8 p.m.
Lilypad, Cambridge, MA
This promises to be an exciting evening of jazz and free improvisation. The New Language Collaborative — pianist Eric Zinman, drummer Yedidyah Syd Smart, and Glynis Lomon on cello, voice, and "aquasonics" — all former students of legendary trumpeter/conceptualist Bill Dixon, began playing together in 2005, and were more recently joined by Canadian trumpeter Ellwood Epps. Multi-reed, flute, and trumpet-player Daniel Carter is a veteran of the New York new music scene, in the bands Other Dimensions in Music (with William Parker, and Charles Downs) and Test (with Sabir Mateen, Matthew Heyner, and Tom Bruno), and with Matthew Shipp, Cecil Taylor, and many others.
John Kordalewski Trio
September 12 at 7 p.m.
First Parish Church, Milton, MA
Pianist John Kordalewski is best known in the Boston area for leading the Makanda Project, a large ensemble devoted to the music of the late Makanda Ken McIntyre. For this show he's working with distinguished veterans Wes Brown on bass and Royal Hartigan on drums.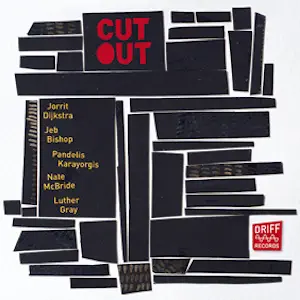 Cutout + PorchBolt
September 14 at 7:30 p.m.
Lilypad, Cambridge, MA
With the Lilypad swinging back into action, some its fine residencies have returned, in this case the .01 Percent series, curated by drummer Eric Rosenthal. These are core players — and core bands — from Boston-based, artist-run Driff Records. They play free (or sometimes "directed") improvisation with clarity and intent, with startling results. Cutout is pianist Pandelis Karayorgis, saxophonist Jorrit Dijkstra, trombonist Jeb Bishop, bassist Nathan McBride, and drummer Luther Gray. PorchBolt is Dijkstra on sax and Lyricon, with guitarist Eric Hofbauer, trumpeter Greg Kelley, McBride on electric bass, and Rosenthal on drums.
JDME Quartet
September 18 at 4 p.m.
Assembly Square, Somerville, MA
Free
Experimental trumpeter Eric Dahlman heads up this quartet with David Whelans (flutes), Jimmy Zhao (cello, violin, Chinese instruments, flutes), Michael Knoblach (percussion), and Dahlman playing trumpet and doing some throat singing. The music is billed as free improv, with strong grounding in a variety of genres, from Chinese traditional music to jazz and classical. This is the last of Alex Lemski's Creative Music Series outdoor concerts for the season. As always, it's free, with "donations gladly accepted."
— Jon Garelick
Projeto do Momento
September 10 at 8 p.m.
Soapbox Gallery, Brooklyn; in-person and streaming online
The ace trio of pianist Hélio Alves, bassist Paul Socolow, and drummer Dennis Bulhões are back at Brooklyn's Soapbox Gallery for another round of great Brazilian jazz. The program will mix lesser- and better-known songs from across the wide range of styles from different regions of the country.
Claudio Ragazzi Quartet
September 18, 3 p.m.
Arlington Street Church, 351 Boylston St., Boston
Streaming: September 23, 8 p.m., and on demand for three months
Celebrity Series of Boston's Neighborhood Arts program and Ágora Cultural Architects are sponsoring a not-to-be-missed free concert featuring music from the new album by Grammy- and Emmy-winning guitarist and composer Claudio Ragazzi. On the album, Tributes & Tangos, the Argentina native focuses on "reconnecting the Afro rhythms of the Milongas, Tangos, Candombes, and other traditions from Rio de La Plata to the traditions of Jazz and Afro-Latin sounds, while bringing back to center stage the guitar as a vital player." His quartet includes longtime playing partners Dan Greenspan, bassist and musical director for many years of the late Mexican-Argentinian singer Mili Bermejo's band, and drummer Steve Langone, whose superb jazz chops are equaled, if not topped, by his expertise in Brazilian and Latin rhythms. A newer addition is rising star Cuban pianist Zahili Gonzalez Zamora, who has headlined at jazz festivals from Monterey to Montreal. You can check out (on the major streamers) one of the album's fabulous songs, "Milonga for Chick"–dedicated, of course, to Boston's own Chick Corea.
— Evelyn Rosenthal
---
Dance
NOURISH Movement Sessions
September 18 at 10 a.m.
Lexington Community Farm
Lexington, MA
For those looking for a hands-on dance activity, make the Lexington Community Farm your destination! Artist-in-residence Jessica Roseman provides free, gentle movement sessions open to all ages — no dance experience necessary — that explore creative connections among dance, racial justice, and memory while also connecting to the land. Note to participants: Roseman suggests dressing comfortably (sunblock, hat, sunglasses) with secure shoes, and to bring water with you.
27th Cambridge Carnival Festival
September 12 from 11 a.m. — 5 p.m.
University Park, Cambridge, MA
A vibrant celebration of Caribbean and African traditions with food, music, dance, costumes, and festivities. This year's theme is emancipation. Come celebrate emancipation from isolation in our homes (thanks to the rollout of vaccinations), and continued progress in emancipation via the Black Lives Matter movement. Experience cultural performances, arts and crafts vendors, and traditional cuisine.
"Hidden" Virtual Premiere
September 12 at 5:30 p.m. EST
Online screening
ZACHOR is an ongoing project series that "seeks to preserve the words and eternalize the stories of WWII Holocaust Survivors through dance." The latest work in this series, Hidden, is a new screen dance that premieres on Zoom this weekend. The piece is inspired by the story of Holocaust Survivor Aaron Elster, and it will be followed by a Q&A session between audience members, artists, and Aaron's son Steven Elster.
Motion State Dance Film Series
September 17 at 7:30 p.m.
The Patio at The Plant
Providence, RI
Join Motion State Dance Film Series for its Season 4 launch. The series presents a diversity of contemporary creative voices that explore choreography for the camera.
teXtmoVes
September 19 at 4 p.m.
Starlight Square
Cambridge, MA
A collaborative of poets, dancers, and musicians, teXtmoVes debuts a new work centered on poetry. Enjoy an entertaining, interdisciplinary adventure that encompasses a spectrum of dance, poetry, and musical styles through live outdoor performance.
— Merli V Guerra
---
Theater
COVID PROTOCOLS: Check with specific theaters: requirements often include proof of vaccination or a negative COVID-19 rapid test. Also, companies are requiring masks at indoor performances.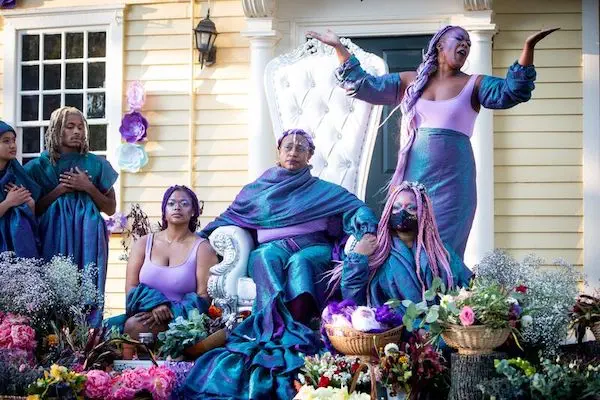 The Historical Fantasy of Esek Hopkins, created by Haus of Glitter Performance Lab and presented in collaboration with The Wilbury Theatre Group, PRONK! Fest, and PVD Fest. Presented by the Wilbury Theatre Group at the former home of Esek Hopkins 97 Admiral Street, Providence, through September 17.
An activist dance opera that "shares the stories, cultures and choreography of the Haus of Glitter's Black, Indigenous, Latinx and Laotian ancestors. A fabulation created to imagine the missing stories from the legacy of Esek Hopkins's disastrous slaving voyage on "sally," this presentation imagines what life would be like today if colonization or slavery never happened by telling the story of a single Black person lost on the voyage, imagining her story, family, emotions, and legacy."
Wild Horses by Allison Gregory. Directed by Courtney Sale. Staged by the Merrimack Repertory Theater, Lowell, MA, September 17 through October 17. The show will play live to limited audiences at the Stevens-Coolidge House & Gardens in North Andover, September 17 and 18, outside on the lawn; The Whistler House Museum of Art, Parker Gallery, September 23 to 25; and Western Avenue Studios, September 30 to October 3. The live performances are nearly full, but the theater expects to add performances. Checkout the MRT website for tickets, performance times, and added dates. Note: Wild Horses will be available as a fully produced video October 1-17.
"Do you remember being a teenager? A woman hilariously recounts one summer of her youth: those first feelings of all-consuming love, the emergence of her own identity, the realization that all things are not as they should be, and the sheer intoxication of sweet freedom. With a little help from her friends Skinny Lynny and Zabby, she sets out to right an injustice with exhilarating, heartbreaking, and life-changing results."
Reparations by James Sheldon. Directed by Myriam Cy. Staged by the Gloucester Stage, outdoors, at the Windhover Center for Performing Arts, Rockport, MA, through September 19.
"Ginny, a successful book editor, invites a young, Black aspiring author, Reg, to her apartment after a boozy book party. She wakes up to find that a night of tenderness and passion is turning into a tumultuous morning-after when he threatens to reveal a dark secret from the past. As family friends join for an ill-timed paella feast, all four are soon embroiled in whether the young writer is due reparation. Personal revelations lead to laughs, tears, and coming to terms with racial injustice and personal betrayal."
Moonlight Abolitionists by Patrick Gabridge. Directed by Megan Sandberg-Zakian. Produced in partnership with Plays in Place, LLC, this is a site-specific outdoor concert reading designed to be performed under the light of the full moon at Mount Auburn Cemetery, 580 Mt. Auburn St. Cambridge, MA, September 20 through 23. The approximate run time is 45 minutes. Shows will run rain or shine; rain location is Bigelow Chapel. After each performance there will be a moderated discussion with the playwright and director on the topics explored in the play. (SOLD OUT)
The one-act play is a "swirling conversation between six abolitionists buried at Mount Auburn: Samuel Gridley Howe, Harriet Jacobs, Joshua Bowen Smith, George and Mary Stearns, and Charles Turner Torrey. This fascinating mix of men and women, some well-known and others far less so, made enormous sacrifices for the cause of freedom."
hang By debbie tucker green. Directed by Regge Life. Staged by Shakespeare & Company at the Tina Packer Playhouse, Lenox, MA, September 10 to October 3.
"In debbie tucker green's dark and poetic comedy, three individuals face off in a stark government room where justice hangs in the balance. A devastating decision with lingering consequences forms the underpinning of this drama. The regional debut of a script that premiered at the Royal Court in London." The Shakespeare & Company cast includes Ken Cheeseman, Cloteal L. Horne, and Kristin Wold.
Breath of Life by David Hare. Directed by Mark Farrell. Staged and filmed by Shakespeare & Company, streaming on September 5, 11, and 12. On September 5, Shakespeare & Company will host an in-person screening of the production, followed by a talk-back with cast members Tina Packer and Annette Miller. The screening will take place at 1 p.m. at the Elayne Bernstein Theatre, with tickets available via www.shakespeare.org.
This filmed version of Hare's 2002 two-hander features Tina Packer and Annette Miller. It is the "compelling tale of two women whose lives are interwoven in ways neither of them yet understand. Madeleine Palmer is a retired curator, living alone on the Isle of Wight. One day to her door comes Angela Beale, a popular novelist whom she has met only once before. The progress of a single night comes fascinatingly to echo the hidden course of their lives."
Hurricane Diane by Madeleine George. Directed by Jenny Koons. Staged by the Huntington Theatre Company at the Calderwood/BCA, 527 Tremont St., Boston, through September 26. Note: "All tickets come with digital insurance. If you ever feel as if you would rather not see Hurricane Diane in person — for any reason — you can easily exchange your tickets into a specially recorded version of this play. OR, you can purchase tickets to the digital version of Hurricane Diane now."
"In the suburbs of the Garden State, the Greek God Dionysus returns from the heavens in the guise of a butch gardener named Diane, who's hell bent on reversing climate change and restoring earthly order by seducing a band of mortal followers. Why not begin with four real housewives from New Jersey?" You would think that the anarchistic Dionysus would be rooting on climate change. But perhaps he has had a change of heart. Arts Fuse review
— Bill Marx
---
Visual Arts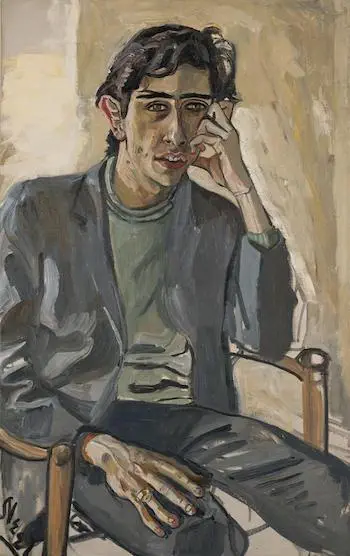 Alice Neel's striking 1963 portrait of a seated young man, Rose Fried's Nephew, has hung in the Wadsworth Atheneum Museum of Art for more than a decade. The major Neel retrospective at The Metropolitan Museum of Art inspired the Wadsworth's curators, apparently for the first time, to research the identity of the sitter.
Neel chose most of her subjects from among her friends, lovers, and neighbors in Manhattan, many of them connected to New York's mid-20th-century art scene. Rose Fried belonged to that world and was relatively easy to track down. In the '40s, she owned the Rose Fried Gallery and, according to the Archives of American Art, "was instrumental in introducing the American public to many abstract painters, including Mondrian and Kandinsky." In 1944, Fried gave Neel a solo exhibition, her only appearance in a gallery show for that entire decade.
The identity of Fried's nephew, the museum says, "was a more challenging puzzle," one stretching back almost 60 years. In the end, the researchers came up with a name, and with the name a "complex story" about the interconnectedness of the New York art world. A special exhibition about the tale, Discovering Rose Fried's Newphew by Alice Neel, opens on September 10.
David Schnuckel is an assistant professor of glass at Rochester Institute of Technology's School for American Crafts. Like many glass artists in the last few decades, his own work has evolved well beyond the intense heat, hard physical work, and demanding processes of traditional hand glass-making. The Fuller Museum of Craft's exhibition David Schnuckel, Meaningful Gibberish, which opens on September 11, includes glass, photography, drawing, video, and the written word, all exploring what happens when a millennia-old craft bursts out of its established boundaries. The museum says the show aims to challenge and deconstruct almost every notion of object-making, including concepts such as"mastery," "craftsmanship," and "skill."
The COVID-19 pandemic disrupted or delayed many events intended to commemorate the 100th anniversary of the 19th Amendment to the US Constitution, which gave American women the right to vote in 1920. Museums still catching up with postponed exhibitions include the Griffin Museum of Photography and the Yale University Art Gallery.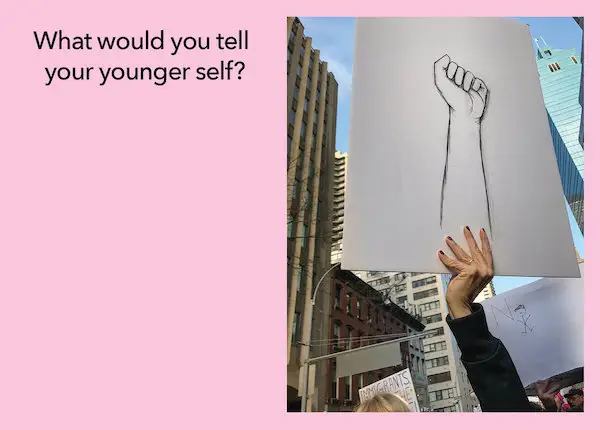 Joan Lobis Brown, The Women's Postcard Project: I'm Speaking opens in the Griffin's Outdoor Gallery on September 7. Created as a 100th anniversary of the 19th Amendment commemoration, Brown's Women's Postcard Project hoped to solicit at least 1,500 postcards from women and girls in all 50 states, each designed to fit their anonymous thoughts and comments into one of a dozen templates. In the finished project, all the postcards will be formed into a single mosaic wall work that, the artist says, will "when seen from a distance, [represent] the strength, wisdom and beauty of women…"
Yale's On the Basis of Art: 150 Years of Women at Yale opens September 10. The exhibition celebrates the achievements of the university's women graduates of Yale and commemorates two key dates, slightly offset by the pandemic: the 50th anniversary of coeducation at Yale and the 150th anniversary of the arrival of the first female students at Yale, who came to New Haven to study at the Yale School of Fine Arts when it first opened in 1869. The show features work in all media of nearly 80 artist-graduates, drawn entirely from the collection of the Yale University Art Gallery.
— Peter Walsh
---
Roots and World Music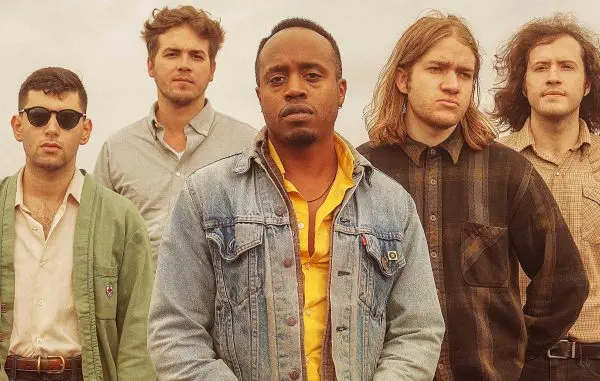 Durand Jones and the Indications
September 7
The Paradise, Boston, MA
The term "soul music revival" is both a convenient marketing term and a bit of a curse for the artists who've been lumped into it. Take Durand Jones and his band the Indications, which also feature drummer and falsetto singer Aaron Frazier. While the group is certainly inspired by the dreamy soft soul of the early '70s, it is also more than happy to add some boogie to the mix, like they do on their new LP Private Space.
Kittel & Co.
September 9
Club Passim, Cambridge, MA
The Kittel would be adventurous fiddler Jeremy Kittel. The company are a quartet of acoustic music wizards who share Jeremy's willingness to explore the spaces between Celtic, Appalachian, jazz, and other sounds. The lineup includes hammered dulcimer virtuoso Simon Chrisman.
The Mavericks
September 12
Indian Ranch, Webster, MA
Raul Malo and his compadres bring their dance party back to its longtime local home, Indian Ranch. This is a Covid-delayed celebration of their self-explanatory LP En Espanol.
Cambridge Carnival
September 12
While Boston's Caribbean Carnival this year consisted of a j'ouvert parade and an afternoon festival, the Cambridge event is still planning on marching a daytime parade through the streets. This year's shortened route goes from Central Square into Cambridgeport. With no event planned in Boston, many of the more extravagantly costumed participants and their organizations may take the year off (again). But there should still be plenty soca and steel band to be heard.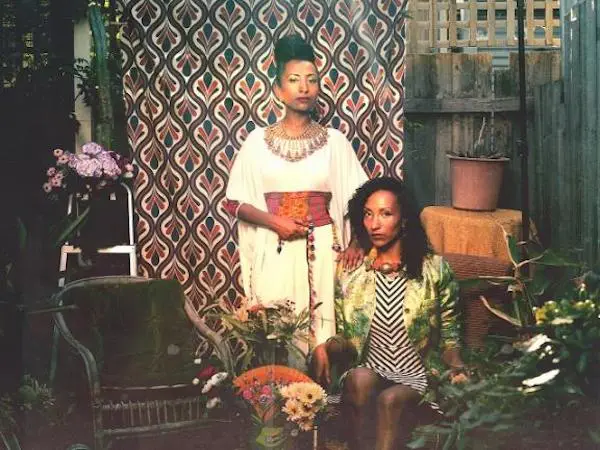 Brazilian Independence Day Festival
September 12, 1 to 5 p.m.
Herter Park, 1175 Soldier's Field Road, Brighton, MA
If you missed the actual Brazilian Independence Day on September 7, rest assured that the party will be running all week. The festivities conclude with an afternoon of food, family fun, and music from Marcus Santos and Grooversity, Kamilla Silva and Tarciso Alves with forró dance lessons and music, and the Arts Fuse's own Evelyn Rosenthal singing with the all-star Caminho de Sol, with pianist David Rumpler, drummer/percussionist Bertram Lehmann, trombonist Dan Fox, and bassist Fernando Firmino.
Boston University Global Music Festival
September 18
With the Lowell Folk Festival still on hiatus until 2022, this might be the last local chance for many months to sample the global music scene. The excellent lineup for this outdoor event includes the transcendent South Asian Sufi devotional music of Riyaaz Qawwali, Sudanese-born singer and scholar Alsarah & the Nubatones, and the colorful moves of the Gund Kwok Asian Women's Lion & Dragon Dance Troupe.
— Noah Schaffer
---
Classical Music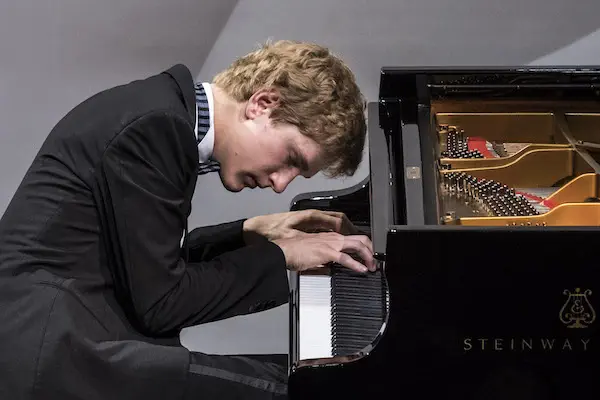 Jan Lisiecki in Recital
Presented by Rockport Music
September 5 at 8 p.m.
Shalin Liu Performance Center, Rockport, MA, and online
The exceptional Canadian pianist makes his Rockport debut in a program of pieces by Beethoven, Mendelssohn, and Chopin.
— Jonathan Blumhofer
---
Author Events
Virtual Event: Anne-Marie Slaughter — Harvard Book Store
Renewal: From Crisis to Transformation in Our Lives, Work, and Politics
September 7 at 7 p.m.
Free with $5 suggested donation
"Like much of the world, America is deeply divided over identity, equality, and history. Renewal is Anne-Marie Slaughter's candid and deeply personal account of how her own odyssey opened the door to an important new understanding of how we as individuals, organizations, and nations can move backward and forward at the same time, facing the past and embracing a new future.
"Weaving together personal stories and reflections with insights from the latest research in the social sciences, Slaughter recounts a difficult time of self‐examination and growth in the wake of a crisis that changed the way she lives, leads, and learns. She connects her experience to our national crisis of identity and values as the country looks into a 400-year-old mirror and tries to confront and accept its full reflection. The promise of the Declaration of Independence has been hollow for so many for so long. That reckoning is the necessary first step toward renewal."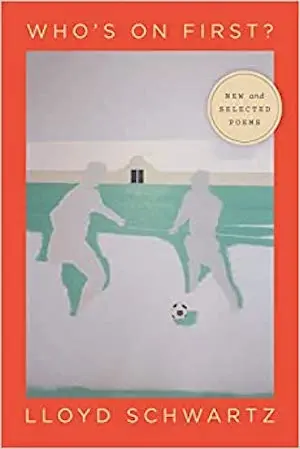 Virtual Event: Lloyd Schwartz — Harvard Book Store
Who's On First?: New and Selected Poems
September 8 at 7 p.m.
Free with $5 suggested contribution
"For more than four decades, readers and critics have found Lloyd Schwartz's poems unlike anyone else's — a rare combination of the heartbreaking and the hilarious. With his ear for the poetry of the vernacular, Schwartz offers us a memorable cast of characters — both real and imagined, foolish and oracular. Readers experience his mother's piercing flashes of memory, the perverse comic wisdom of Gracie Allen, the uninhibited yet loving exhibitionists of antique pornography, and eager travelers crossing America in a club-car or waiting in a Brazilian airport. Schwartz listens to these people without judging—understanding that they are all trying to live their lives, whenever possible, with tenderness, humor, and grace."
Virtual Event: Grubbie Debuts: Judy Bolton-Fasman with Tova Mirvis — Porter Square Books
Asylum, a Memoir of Family Secrets
September 9 at 7 p.m.
Free
"How much do we really know about the lives of our parents and the secrets lodged in their past? Judy Bolton-Fasman's fascinating saga, Asylum: A Memoir of Family Secrets, recounts the search for answers to the mysteries embedded in the lives of her Cuban-born mother, Matilde Alboukrek Bolton, and her elusive, Yale-educated father, K. Harold Bolton."
Virtual Event: Elly Fishman — Harvard Book Store
Refugee High: Coming of Age in America
September 9 at 12 p.m.
Free, with $5 suggested donation
"Refugee High is a riveting chronicle of the 2017–18 school year at Sullivan High, a time when anti-immigrant rhetoric was at its height in the White House. Even as we follow teachers and administrators grappling with the everyday challenges facing many urban schools, we witness the complicated circumstances and unique education needs of refugee and immigrant children: Alejandro may be deported just days before he is scheduled to graduate; Shahina narrowly escapes an arranged marriage; and Belenge encounters gang turf wars he doesn't understand.
Equal parts heartbreaking and inspiring, Refugee High raises vital questions about the priorities and values of a public school and offers an eye-opening and captivating window into the present-day American immigration and education systems."
Virtual Event: Adam Kucharski — Harvard Book Store
The Rules of Contagion: Why Things Spread—and Why They Stop
September 13 at 12 p.m.
Free, with suggested $5 donation
"These days, whenever anything spreads, whether it's a YouTube fad or a political rumor, we say it went viral. But how does virality actually work? In The Rules of Contagion, epidemiologist Adam Kucharski explores topics including gun violence, online manipulation, and, of course, outbreaks of disease to show how much we get wrong about contagion, and how astonishing the real science is.
Why did the president retweet a Mussolini quote as his own? Why do financial bubbles take off so quickly? Why are disinformation campaigns so effective? And what makes the emergence of new illnesses — such as MERS, SARS, or the coronavirus disease COVID-19 — so challenging? By uncovering the crucial factors driving outbreaks, we can see how things really spread — and what we can do about it."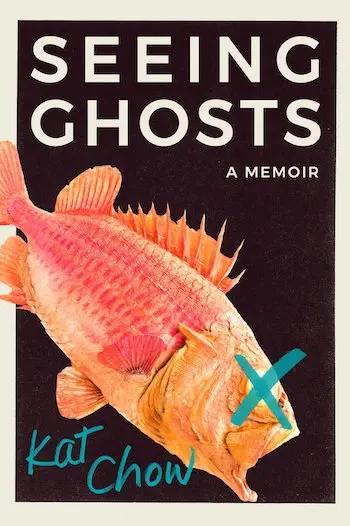 Virtual Event: Kat Chow — Harvard Book Store
Seeing Ghosts: A Memoir 
September 16 at 5 p.m.
Free with $5 suggested donation
"Kat Chow has always been unusually fixated on death. She worried constantly about her parents dying—especially her mother. A vivacious and mischievous woman, Kat's mother made a morbid joke that would haunt her for years to come: when she died, she'd like to be stuffed and displayed in Kat's future apartment in order to always watch over her.
After her mother dies unexpectedly from cancer, Kat, her sisters, and their father are plunged into a debilitating, lonely grief. With a distinct voice that is wry and heartfelt, Kat weaves together a story of the fallout of grief that follows her extended family as they emigrate from China and Hong Kong to Cuba and America. Seeing Ghosts asks what it means to reclaim and tell your family's story: Is writing an exorcism or is it its own form of preservation? The result is an extraordinary new contribution to the literature of the American family, and a provocative and transformative meditation on who we become facing loss."
Virtual Event: Antoni Porowski — brookline booksmith
Let's Do Dinner
September 16 at 8 p.m.
Tickets are $30-$39, including copy of book
"Antoni's trademark inclusive and accessible approach to food will inspire both newbies and knowledgeable cooks to look at dinner differently. He will demo recipes from the book, sharing how to crank the flavor, make exciting suppers from pantry staples, and create new takes on classics by swapping in a surprising ingredient or two. Antoni will answer your kitchen questions about everything from simple but special post-work suppers to casual entertaining tips and tricks. Plus, he lets you in on the secret weapons in every kitchen that get great food on the table fast.
A television personality, author, home cook, actor, and model, Antoni is best known as the food and wine expert on Netflix's Emmy Award-winning sensation Queer Eye. With a passion for food that is completely irresistible, he has also worked as a food consultant and private chef."
OUTDOORS: Clare  Walker  Leslie — [Offsite at Mt. Auburn Cemetery] — Porter Square Books
Keeping A Nature Journal: Deepen Your Connection With The Natural World All Around You 
September 19 at 1 p.m.
Free
"Originally published in 2000 with endorsements from E.O. Wilson and Jane Goodall, Clare Walker Leslie's Keeping a Nature Journal was at the forefront of the nature observation and journaling movement. Leslie's approach has long been acclaimed for its accessible style of teaching people to see, witness, and appreciate the wonders of nature, and her classic guide is still used by individuals, groups, and educators ranging from elementary school teachers to college-level instructors.
The third edition features more of Leslie's step-by-step drawing techniques, a new selection of pages from her own journals (which she's kept for 40 years), and an expanded range of prompts for observing particular aspects of the natural world in any location. Leslie shows how drawing nature doesn't require special skills, artistic ability, or even nature knowledge, and it is a tool everyone can use to record observations and experience the benefits of a stronger connection to the natural world."
— Matt Hanson