By Tim Jackson
Watts's relentlessly unembellished drive on dozens of classic songs, from "Satisfaction" and "Shattered" to "Connection," is what makes them so danceable.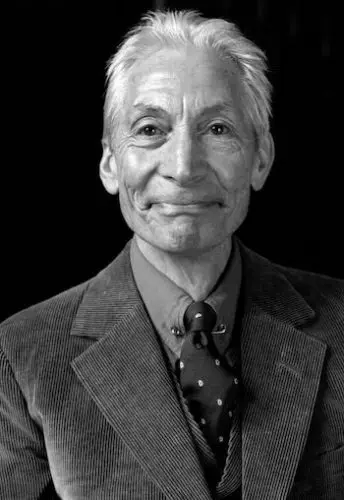 I was fortunate enough to see the Rolling Stones up close a few times. Jagger had his kabuki posturing, Keith Richards his iconic poses that Ron Wood mirrored off to the side, while bassists Bill Wyman or Darryl Jones stood still and solid. But drummer Charlie Watts, who passed away Monday at 80, seemed to be the foundation of the band. His small four-piece Gretsch drum set — along with a small, but meticulously chosen, selection of Zildjian cymbals — was a contrast to the flamboyant drum kits of most rock acts. He played with great efficiency, never drawing attention to himself. A drummer is like the driver of a train of horses. He or she counts everybody in. When they take off, he or she keeps the gait steady. Watts also had a passion for Arabian horses. He and Shirley, his wife of almost 56 years, at one time owned more than 250 of them. He was a country gentleman who wore Savile Row suits and had a lifelong love of jazz.
Watts started in jazz, teaching himself by listening to and watching American drummers. He claims Chico Hamilton as an early influence, particularly the cool swing with brushes Chico created when he accompanied Gerry Mulligan on the song "Soft Shoe/Walkin' Shoes." Watts waxed eloquent about Chick Webb, Baby Dodds, Phil Seaman, Shelley Mann, and many others. For a brief period, he fronted his own big band.
Many British drummers of the '60s had jazz roots while drawing from a wellspring of American styles: swing, rhythm and blues, rockabilly, gospel, and New Orleans. Synchronicity — the right drummer hooking up with the right band — was key: Keith Moon's unhinged thrashing for the Who; John Bonham's thundering virtuosity with Led Zeppelin; Mitch Mitchell's jazzy embellishments for Hendrix; Ginger Baker's thick double bass drum textures for Cream; Ringo's creative artistry with George Martin and the Beatles. Charlie Watts helped the Stones define their sound. Wisdom has it that, in much of rock, the band plays to the drummer. In jazz, the drummer plays to the band. In a lot of rock music the bass drum locks in with the bass. Charlie played to Richards's rhythm guitar, not necessarily with the bass, giving the tracks a unique push and pull, creating a tension between the freedom of jazz and the directness of rock. His solid simplicity was the expression of a stalwart personality. He exerted a sobering effect on a band that could have easily  come apart at the seams.
Charlie's skills appeared effortless and at times he seemed laughingly bored. But he never wavered. He always played with a "traditional grip" like the early jazz players, never the more aggressive German "matched" grip. A backbeat can be played perceptibly ahead or on the late side of the exact center. It is called "playing in the pocket." Watts played naturally that way, and it made everything groove. Fills come between Jagger's phrases. Sometimes they rush imperceptibly ahead, but they always pull back to that groove. Early Rolling Stones songs embraced a raggedy quality that served as a perfect contrast to the Beatles' more produced pop sound.
Watts was the anchor to hundreds of Jagger and Richards compositions. His relentlessly unembellished drive on dozens of classic songs, from "Satisfaction" and "Shattered" to "Connection," is what makes them so danceable. The lilting acoustic Spanish guitar on "Paint it Black" gives way to an impatient stream of eighth-notes on the tom-tom. There's a clever turnaround on the intro to "Start Me Up" and a stuttering entrance in "Street Fighting Man." "Scarlet" is a recent example of his way of swinging any song, in contrast to stiff-armed fills.
He also put up with the shenanigans of the band itself, which was no small achievement. He appeared to maintain calm at the center of many egomaniacal storms: the sudden death of Brian Jones, the band's drug use, philandering, and globe-hopping, the endless tours, the exit of Bill Wyman. Watts can be appreciated for his steady simplicity by a beginning drummer or admired for his subtlety by the more advanced. That is partly why I feel a strange sense of loss, beyond dealing with the passing of an icon. He's been there my entire life.
It was a part of my consciousness: his wide grin and somber, very British visage, appreciating how he approached his craft with integrity. He seemed to be able to balance art and life with Zen-like acceptance: stability amid uncertainty, art amid chaos. There are people in our lives who we will never know personally, but who are integral to the way we see the world and engage as artists. My greatest hope is that each of us may have that same effect on someone and never know it. For millions of fans, Charlie Watts did just that.
---
Tim Jackson was an assistant professor of Digital Film and Video for 20 years. His music career in Boston began in the 1970s and includes some 20 groups, recordings, national and international tours, and contributions to film soundtracks. He studied theater and English as an undergraduate, and has also has worked helter skelter as an actor and member of SAG and AFTRA since the 1980s. He has directed three feature documentaries: Chaos and Order: Making American Theater about the American Repertory Theater; Radical Jesters, which profiles the practices of 11 interventionist artists and agit-prop performance groups; When Things Go Wrong: The Robin Lane Story, and the short film The American Gurner. He is a member of the Boston Society of Film Critics. You can read more of his work on his blog.