As the age of COVID-19 wanes, Arts Fuse critics have come up with a guide to film, dance, visual art, theater, and music. Please check with venues about whether the event is available by streaming or is in person. More offerings will be added as they come in.
Film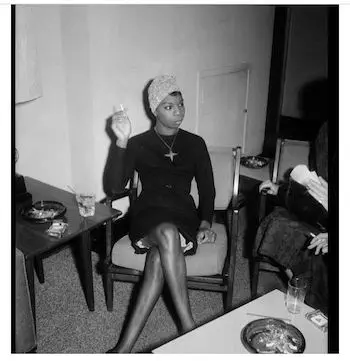 The Roxbury International Film Festival (RoxFilm)
June 17 – 26
At the Museum of Fine Arts Boston and Online
New England's largest film festival that celebrates people of color draws from features around the globe. There are also shorts, panels, and "hang-outs." Opening at the Museum of Fine Arts and online are How It Feels to Be Free, a documentary on the arts and politics of Lena Horne, Abbey Lincoln, Nina Simone, Diahann Carroll, Cicely Tyson, and Pam Grier. It will be followed by Memoirs of a Black Girl, directed by local filmmaker Thato Mwosa. The concert film Summer of Soul will have a Special Juneteenth Screening Event at the MFA. All Event Listings; Arts Fuse interview with Festival Director Lisa Simmons.
The American Film Institute Documentary Festival  
(formerly Silverdocs)
Streaming June 22-27
The AFI Festival is a collaboration between the American Film Institute and the Discovery Channel. It will now be available online with 77 films from 23 countries. This year the Series Section features a number of multipart documentaries. Opening is the world premiere of Naomi Osaka, a three-part profile about the gifted young tennis player's training, travel schedule, Haitian roots, and connection to Japan. It closes with Cusp, a verité portrait of three Texas teenage girls who openly discuss the darker sides of their adolescent experience: social expectations, toxic masculinity, and issues of consent. Also featured is Roadrunner: A Film about Anthony Bourdain. Order early!  Ticket Access  Complete List of Films and Events
Provincetown Film Festival
June 16 – 25
This year's festival will be multidimensional, with dozens of program offerings, virtual screenings, PFFtalks, outdoor screenings, and VIP experiences for pass holders. Richard Linklater will receive this year's Annual Filmmaker on the Edge Award, Riz Ahmed will get an Excellence in Acting honor, and Natalie Morales walks off with the Next Wave Award. There are live outdoor screenings if you're in town. Or stay in the comfort of your home and enjoy the films virtually. All movies and events will be reserved in advance with e-tickets. Seating will be limited, ensuring that this will be a safe and environmentally responsible event.  Tickets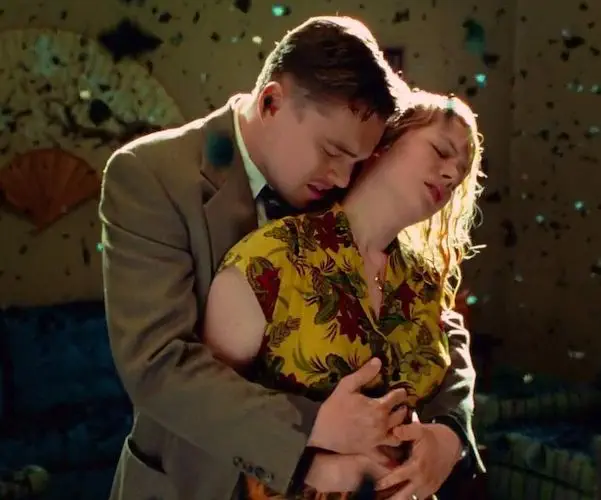 Shutter Island at the Medfield State Hospital
June 18 & 19
The Coolidge Corner Theater presents Martin Scorsese's Shutter Island, a mind-bending psychological thriller that will be screened at the Medfield State Hospital on a 40-foot inflatable screen. Tickets are $65 per car (not per person). (It will be a drive-in set up.) Prior to each screening, audiences will hear from John Thompson, chairman of Medfield State Hospital, who will discuss the historical context of the site and how it compares to the "Ashecliffe Hospital" depicted in the film. Details and Tickets
All Light, Everywhere
Now Playing at the Kendall Square Cinema
The film poses thought-provoking questions about the notion of "objective" reality — and the implications for our growing reliance on technology's increasing power to keep an eye on us. "The underlying political relevance of the film is transparent. We live in a surveillance society, consenting (though not always consciously) to being filmed, watched, and recorded by corporations hoping to sell us products based on the data they gather. The government snoops in the name of crime prevention and law enforcement." (Art Fuse Review)
— Tim Jackson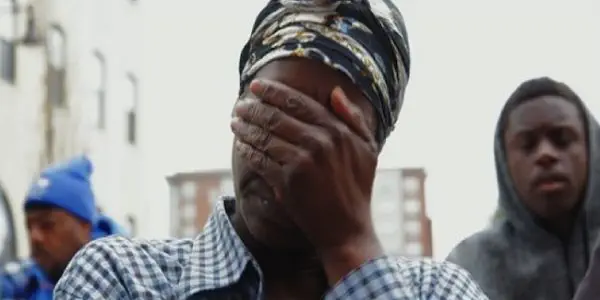 A Reckoning in Boston (@RoxFilm)
On-demand: June 24 at 5 p.m. ET through June 26at 5 p.m. ET
Screening as part of the 23rd Roxbury International Film Festival (RoxFilm)
Q&A with filmmakers to follow the screening
Recommended for Ages 13+ | Mature content due to gun violence
In A Reckoning in Boston, a white filmmaker comes into a Black community looking for transformation in the lives of low-income adults enrolled in a night course in the Humanities. As he spends more time with the students, he's awakened to the violence, racism, and gentrification that threaten their very place in the city.  The Arts Fuse review says the film "demonstrates that 50 years after the busing-era failures to improve the lives of Black people, there is, in director James Rutenbeck's telling words, 'No justice, no truth, no reconciliation.'"
— Bill Marx
---
Jazz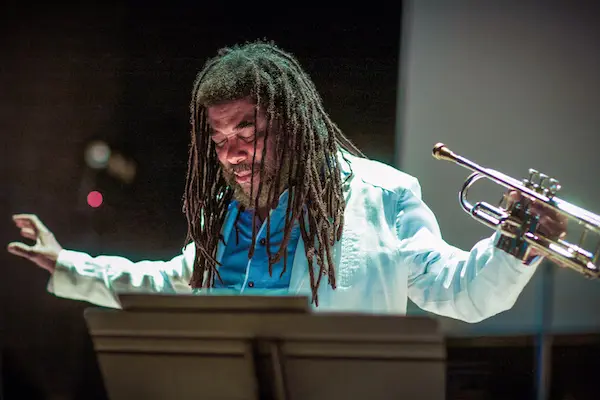 CSO Sessions Episode 21: Cult of Electromagnetic Connectivity, available for streaming through July 9 at cso.org/tv. Access to the episode is $15.
Groundbreaking composer and trumpeter Wadada Leo Smith celebrates his 80th birthday with a year of special events including the world premiere of a new work performed by Chicago Symphony Orchestra musicians. Delta Blues is scored for violin, flute, clarinet, bass clarinet, and piano.
JazzNOW: Awakening with the Dream Alliance, a collaboration between JazzBoston and GBH that will take place on June 25 at 8 p.m. The performance will be available on-demand after the stream.
This concert features pianist Kenny Werner, saxophonist Marco Pignataro, vocalist Nadia Washington, and double bassist and vocalist Devon Gates.  The performance aims to "inspire intergenerational dialogues through music by blending jazz, vocal music and poetry as a cultural message for restoration, hope and collective dreams."
Live Afro-Cuban Jazz with Los Zorros, presented by Arlington Jazz at Town Tavern, 201 Mass Ave Arlington, MA,  on June 26, 9 to 11 p.m. Free.
Dan Fox, who leads the group, is also the owner of Arlington's Morningside Music Studio and director of ArlingtonJazz.Org. Los Zorros is Fox, trombone; Alexei Tsiganov, piano; Gregory Ryan, bass; Bertram Lehmann, drums; and Hilary Noble, sax and conga. Fox, who has traveled to Cuba five times says of the group: "it is such a joy to perform this music with such serious and dedicated musicians who really know the style."
— Bill Marx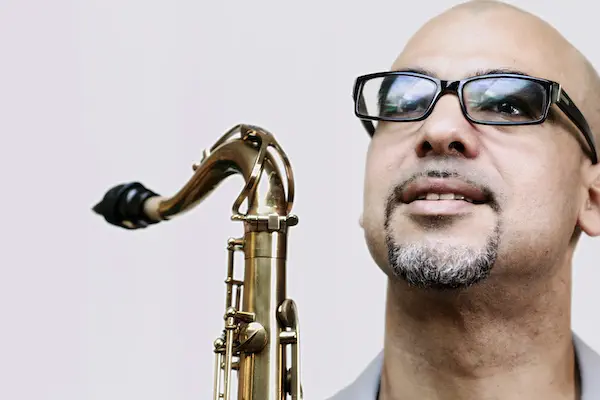 Jacques Schwarz-Bart
June 19 at 7:30 p.m.
Online
The French-Jewish-Guadeloupean tenor saxophonist Jacques Schwarz-Bart — who has been an in-demand sideman with everyone from Erykah Badu and Meshell Ndegeocello to Roy Hargrove — in his own music explores the Gwoka traditions native to Guadeloupe. He plays this livestreaming show courtesy of Scullers Jazz Club with vocalist Débo Ray, pianist Alexei Tsiganov, bassist Alexander L.J. Toth, and drummer Ivanna Cuesta. And it's free, but a $10 contribution is suggested. Give it up people! Musicians have basically been busking on the Internet for the past 15 months.
Eric Rosenthal
June 20 at 5 p.m.
A Street, Iron Street Plaza, Fort Point Channel, Boston
Live Performance!
FREE
Drummer Eric Rosenthal, one of the linchpins of the Boston improv scene, leads a band that includes Forbes Graham on trumpet and electronics, Andrew Neumann on synthesizer, and "possibly a 4th musician added." It's a free outdoors event ("donation welcome") in Adam Lemski's Creative Music Series.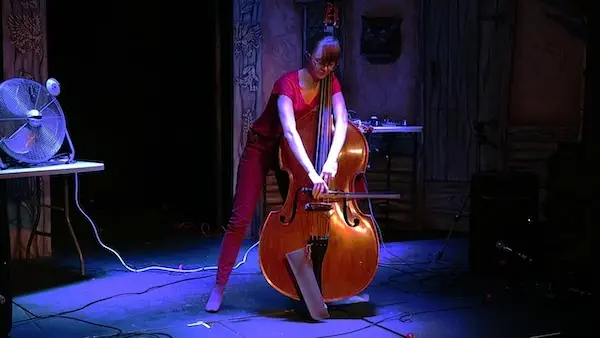 Letter Castle
June 26 at 4 p.m.
SW Corridor Park, Jamaica Plain, MA
Live Performance!
FREE
The Boston-based bassist and composer Brittany Karlson has a background in folk, jazz, and free improv. Letter Castle is an improv trio she leads with guitarist Matt Delligatti and drummer Nick Neuburg. You can hear some of their shimmery, clattery, delicate, freely improvised music here. The SW Corridor Park in J.P. is off South and Hall Streets, near the Forest Hills Orange Line Station. The show is part of Alex Lemski's Creative Music Series. It's free but, as always, "donations are welcome."
— Jon Garelick
Jerry Bergonzi Quartet and The Fringe (George Garzone, ts/ss; John Lockwood, b) with Terri Lyne Carrington, dm
July 14 at 8:30 p.m. (Bergonzi) and 10:30 p.m. (Fringe and Carrington). The Lily Pad, 1353 Cambridge St., Inman Square, Cambridge
Live music returns to the Lily Pad, with a vengeance. Those in the know have been waiting for the roof-raising music of saxophone monsters Bergonzi and Garzone to come back to Mondays at the Pad, and this show should more than fulfill expectations. Terri Lyne Carrington's presence in the drum chair of the Fringe will be fascinating — a new wrinkle for the band and for the master drummer herself.
George Garzone Quartet (Garzone, ts/ss; Phil Grenadier, tp; John Lockwood, b; Luther Gray, dm)
June 19 at 8 p.m.
Jazz Baroness Room at The Mad Monkfish, 524 Massachusetts Avenue, Central Square, Cambridge, with live stream on the club's Facebook page.
Garzone brings a new band, with trumpeter Phil Grenadier in the front line, to the Monkfish. The master saxophonist has paired himself with a trumpeter on too few occasions, and this should be something to hear. The presence of Garzone's Fringe partner Lockwood on bass and drummer Gray, who's regularly appeared with Jerry Bergonzi, guarantee sympathetic support.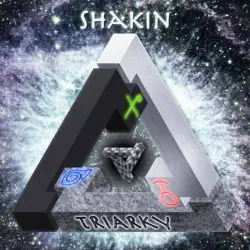 Triarky ( Mimi Rabson, el-v; David Harris, el-tu; Phil Neighbors, dm)
July 3 at 2 p.m.
Outdoors at the Watertown Veterans' Memorial, on the southwest side of Watertown Square, near the corner of Galen Street and Charles River Road.
What a way to celebrate Independence Day weekend! Triarky makes infectious, exciting music, with an instrumentation that is probably unique — and has to be heard to be believed. Rabson's amplified violin can wail like Jimi Hendrix and reach back into string history for hot playing a la Stuff Smith and Sugar Cane Harris. David Harris (no relation) may be better known as a trombonist, but his astonishing chops are applied to amplified tuba in this trio to give it bottom — and then some. Neighbors is a powerful drummer who roots the music in funk and does a lot more when he gets his solo spots. They'll no doubt do tunes from their 2015 digital album, but new repertoire is promised — a tune inspired by Ethiopian music (a passion of Harris's) and some new Rabson compositions, which never fail to delight. Bring something to sit on, but be warned — the music will make you want to get up and dance.
— Steve Elman
---
Dance
FilmFest by Rogue Dancer: Dance 101
Viewable now through June
Online viewing
Rogue Dancer has just launched its latest online screendance film festival, Dance 101. This month's festival celebrates films created by student screendance filmmakers in honor of graduation month and the challenges faced by many young artists during this pandemic. Enjoy a variety of new films hailing from the US, Japan, Serbia, UK, and Russian Federation.

CROSSING: Stories of Immigration
Through June 19
Livestreamed performances
CROSSING: Stories of Immigration features choreography by Adriane Brayton and Fernadina Chan in collaboration with the dancers of Continuum Dance Project. Dive into a world of movement, storytelling, and sculpture, created in response to Myrna Balk's art installation and interviews with immigrants from Colombia, the Dominican Republic, Honduras, Italy, Jamaica, Kenya, Russia, the US Virgin Islands, and Vietnam. Excerpts from these interviews became the foundation for the piece's the soundtrack.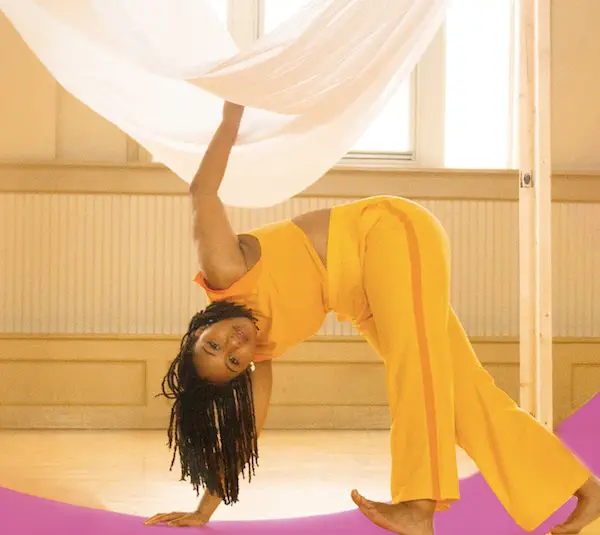 In the Space Between
Live event: June 17-19 at 7 p.m.
Boston Center for the Arts, Boston
Online viewing: June 20
For this Boston Dancemakers Residency Showcase, join VLA Dance director and choreographer Victoria Lynn Awkward on a "journey of internal growth," examining issues of identity politics while integrating research based on textual analysis, socratic discussions, and personal reflection. This performance features set design by NADAAA's Arthur Chang and Christian Borger, original music by Aaron Brown and Capella Auriga, costumes by Mitzi Eppley, and lighting design by Elmer Martinez.
Stones to Rainbows/Gay to Queer Lives 
June 19 & 20
Live event at Arlington Street Church, Boston
Live-streamed event, accessible remotely
Peter DiMuro/Public Displays of Motion invites viewers to an in-progress showing of its latest performance project, Stones to Rainbows/Gay to Queer Lives, celebrating queer culture in Boston and beyond. Engaging more than 100 LGBTQ+ identifying community members and artists ranging in age, racial background, ethnic identity, and sexual and gender orientation, this in-progress showing includes a multimedia installation titled Queerhenge, exploring layers of queer culture, history, experience, and identity. Visit the website for info on specific programming and times for each date.
Newport Dance Festival
July 20-25
Live event at Great Friends Meeting House, Newport, RI
Newport Dance Festival provides six consecutive days of performances with different programs each evening on an outdoor stage. A special multiticket Flex Pass allows viewers to experience multiple shows. This year's resident company is San Diego–based Malaschock Dance, with additional appearances by Khambatta Dance, Boston Dance Theatre, East Coast Contemporary Ballet, Thomas/Ortiz Dance, and Revolve Dance.
Ouvèti
June 26 at 5 p.m. & 7 p.m.
Live event at Seven Hills Park, Somerville, MA
Jean Appolon Expressions brings its new site-specific production to Seven Hills Park. Supported by the City of Somerville and the Somerville Arts Council, Ouvèti dives deep into experiences of isolation, fear, hope, and connection, particularly in relation to trauma, while collaborating with soundscape musician Val Jeanty. A discussion and Q&A follows each performance.
— Merli V Guerra
---
Theater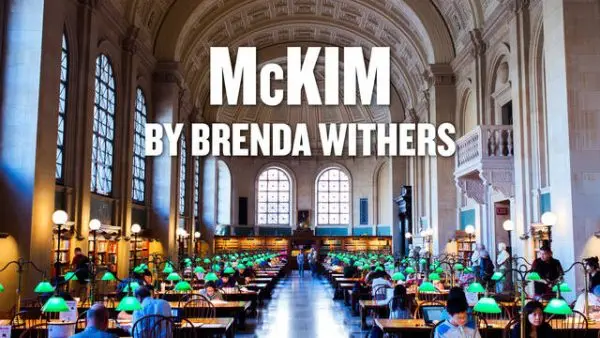 Dream Boston Plays, a new series of short audio plays (15 in number at the moment) produced by the Huntington Theatre Company. Each drama is set at a specific local landmark with one to three characters, and is about six minutes in length. All the productions are available on the Huntington's website, as well as on Apple, Spotify, Google Podcasts, and Stitcher.
The first four entries were By the Rude Bridge by Melinda Lopez; Overture by Kate Snodgrass; McKim by Brenda Withers; and The 54th in '22 by Kirsten Greenidge. "Conceived and commissioned by the Huntington artistic department, the company asked Huntington Playwriting Fellow alumni Greenidge, Snodgrass, Withers, and Lopez to imagine their favorite locations, landmarks, and friends in a future Boston, when people can once again meet and thrive in the city — a vision of a future Boston that is somewhere between dream and reality." Arts Fuse review of Episodes 1 through 5.
Seven additional titles were added to the lineup in July, which included works by local artists John Oluwole ADEkoje, Miranda ADEkoje, J. Sebastián Alberdi, Rosanna Yamagiwa Alfaro, Elle Borders, Patrick Gabridge, and John Kuntz. The local landmarks that serve as settings for this round of audio plays include Franklin Park, Harvard's Memorial Church, the Harvard Art Museums, the Old State House, the Fenway nightclub Machine, Harrison Avenue, and Malcolm X Boulevard.
The new quartet includes works by Pulitzer Prize winner David Lindsay-Abaire, Huntington Playwriting Fellows Masha Obolensky and Jacqui Parker, and writer and actor Kadahj Bennett. The settings for this round include Dorchester Heights in South Boston, Wally's Cafe Jazz Club on Massachusetts Avenue in the South End, Nantasket Beach, and the Minuteman Trail in Concord.
"These four plays think about the future from different vantage points than the previous Dream Boston plays," says Charles Haugland, the Huntington's Director of New Work, "amid the vaccine rollout, the return to in-person school, a rapid housing market, and the return to places in our city we haven't been in a long time."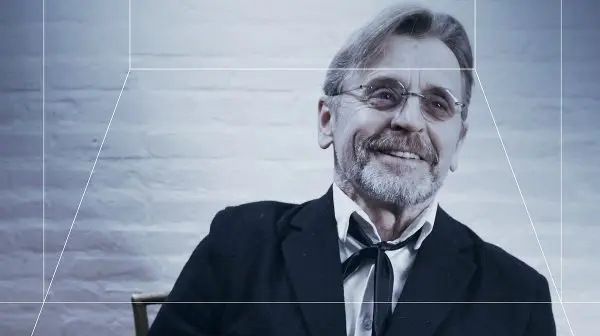 chekhovOS /an experimental game/ Inspired by The Cherry Orchard by Anton Chekhov. Conceived & directed by Igor Golyak
Produced by Golyak & Sara Stackhouse. Co-presented by Boston Fig & Snowrunner Productions. This production of the workshop will be followed by a live talkback with members of the cast & creative team. Moderated by Tom Abernathy, Studio Narrative Director at ArenaNet, on June 13 at 8 p.m. ET, June 20 at 8 p.m. ET, and June 24 at 8 p.m. ET.
This is an ambitious "work-in-progress created during the pandemic, a way for artists to work through the themes of the play, the encroaching virus, and a moment of change in the world around us. The project was developed in the new and emerging genre of virtual theater at Arlekin's (zero-G) from a small but mighty group of collaborators, helmed by Golyak. This international team of designers and technical engineers collaborated with Golyak both virtually and on-site in Arlekin's new Zero Gravity (zero-G) Virtual Performance Lab in Needham, MA, for several months to create the functionality and online environment for this project.
Williamstown Theatre Festival on Audible
"In an innovative collaboration devised to meet the challenges posed by the global health pandemic, the 2020 season will be the first-ever complete theatre season released by Audible, the leading creator and provider of premium audio storytelling. The WTF Season on Audible is being produced in an audio-only format safe to elevate, entertain, and transform audiences from the comfort of their homes." Here is what is currently up and ready for earplay.
A Streetcar Named Desire: "Following his 2019 production of A Raisin in the Sun, Tony Award nominee Robert O'Hara returns to WTF to direct this Tennessee Williams masterpiece. With Emmy, Grammy, and six-time Tony Award winner Audra McDonald as Blanche DuBois alongside Carla Gugino as Stella. Haunted by her past, Blanche seeks refuge with Stella and Stanley (Ariel Shafir) in New Orleans, where she wrestles with the nature of her sister's husband, her sister's denial, and her own unraveling mind."
Photograph 51: "In 1951, chemist Rosalind Franklin (Anna Chlumsky) works relentlessly in her King's College London lab, closing in on a major discovery that could unlock the mysteries of the DNA molecule. Undermined by her colleague Maurice Wilkins (Omar Metwally), she struggles to compete with rival team Watson and Crick (David Corenswet and Aasif Mandvi) as pressure intensifies to produce results. The script is by Anna Ziegler; Susan Stroman directs."
Animals by Stacy Osei-Kuffour. Directed by Obie Award winner Whitney White: "Lydia (Aja Naomi King) and Henry (Jason Butler Harner)'s dinner guests (Madeline Brewer and William Jackson Harper) are about to arrive when Henry's spontaneous marriage proposal threatens to burn the evening to a crisp. Wine bottles and years of unspoken tensions are uncorked, and, before the evening is through, Lydia must confront her long-held fears and feelings if she's going to commit to a future with Henry. World premiere of a comedy that marches into the muddy intersection of romantic entanglement, identity, pride, and survival."
Chonburi International Hotel & Butterfly Club by Shakina Nayfack. Directed by Laura Savia. The world premiere of a play that centers on a vibrant, international group of transgender women who band together at a hotel in Thailand to confront the challenges and joys of gender confirmation surgery. Despite the group's warm welcome, Kina (Nayfack) prepares for her life-altering operation all alone. But a caring nurse (Ivory Aquino), a wise couple (Kate Bornstein and Annie Golden), and a karaoke-loving bellhop (Telly Leung) may be exactly who she needs to ignite her truest sense of self."
Paradise Blue by Dominique Morisseau. Directed by Ruben Santiago-Hudson. "It's 1949 in Detroit's Black Bottom neighborhood, and there's no better place to hear or play jazz than Paradise Club. Blue (Blair Underwood), club owner and trumpeter, can wail like no other, but as forces outside the club conspire to irreparably change life inside and outside Paradise's walls, he must decide whether to stay or sell. Beholden to his girlfriend (Kristolyn Lloyd) and fellow bandmates (André Holland and Keith Randolph Smith), Blue faces an uncertain future as he reckons with his troubled past. When Silver (Simone Missick), a smooth and mysterious newcomer from Louisiana, steps onto the scene, everyone in Paradise must choose how to survive."
Wish You Were Here by Sanaz Toossi. Directed by Gaye Taylor Upchurch. "Nazanin (Marjan Neshat) and her friends are on the brink of adulthood. As they prepare for a wedding, outside their living room the Iranian Revolution simmers and threatens to alter the course of their lives. Set over the course of 14 years, this timely play (receiving its world premiere) shines a light on the daring potential of friendship amid the relentless aftershocks of political upheaval."
Row, Book by Daniel Goldstein. Music and lyrics by Dawn Landes. Directed by Tyne Rafaeli. Inspired by the nonfiction work A Pearl in the Storm by Tori Murden McClure. "Tori (Grace McLean) aims to be the first woman to row solo across the Atlantic. As a child, she raised her younger brother Lamar (John McGinty), defending him against discrimination and neighborhood bullies. Now, with nothing but her body and a hand-built boat, she squares off with her own tormentor: the ocean. The world premiere of a musical that interrogates and reveals the resilience, fear, and ambition inside one individual undeterred by the odds.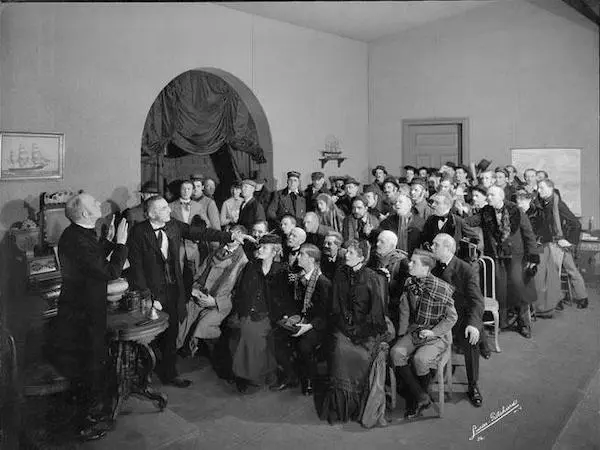 A Lie Agreed Upon written and directed by Tony Estrella, a version of Henrik Ibsen's An Enemy of the People . Digital staging from The Gamm Theatre, streaming  through June 14.
An Ibsen play that has come into its own. "The future is looking bright in Springfield! A brand new hot springs Spa and Resort is about to open its doors. Hotels and shops are booming in anticipation of a blockbuster tourist season. The Spa's visionary chief medical officer Dr. Thomas Stockman is being hailed as a local hero for turning the humdrum town into a must-see destination until he discovers that the springs themselves are poisoned and he insists on doing the 'right thing.' Morality meets self-interest, inconvenient truths fight alternative facts and minority rights clash with majority rule in a powerful, timely interrogation of individual conscience versus the will of the "people."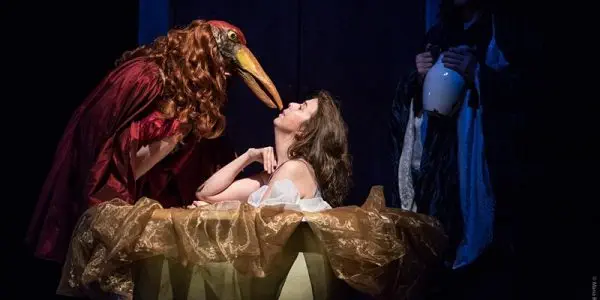 Leonora, la maga y la maestra, staged by Double Edge Theatre. A PEAK HD/ALL ARTS broadcast and online premiere event. Recorded at Montclair State University in October 2020. Free — the performance will remain on the All Arts website for the next 3 years.
Along with the Double Edge performance, there is a livestreamed conversation available for viewing between DE Artistic Director Stacy Klein and renowned Surrealism scholar Dr. Susan L. Aberth. The chat includes visual references to Leonora Carrington's artwork as well as the troupe's staging of Leonora, la maga y la maestra. Aberth's books Leonora Carrington: Surrealism, Alchemy and Art (Lund Humphries), and the recently published The Tarot of Leonora Carrington (Fulgur Press) have been profound influences on Double Edge's work inspired by the world of Leonora Carrington.
Tiny Beautiful Things, based on the memoir by Cheryl Strayed, adapted for the stage by Nia Vardalos. Co-conceived by Marshall Heyman, Thomas Kail, and Nia Vardalos. Directed by Lyndsay Allyn Cox. Staged by the Gloucester Stage Company via live, in-person performances at the Windhover Performing Arts Center, Rockport, MA, through June 27.
The script is "a celebration of the simple beauty of being human, and explores Cheryl Strayed's journey as the unpaid, anonymous advice columnist Dear Sugar. Over the years, thousands of people turned to Sugar for words of wisdom, compassion, and hope. At first unsure of herself, Sugar finds a way to weave her own life experiences full of laughter and hope together with the deep yearning and heartrending questions from her readers." Celeste Oliva stars. Arts Fuse review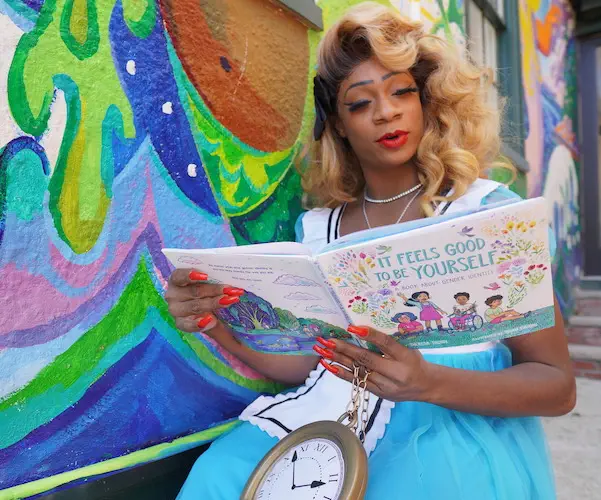 Alice in Rainbowland, a virtual production produced and curated by Ana Masacote through her Queer Bodies in Motion project. Pay-what-you-can tickets with a recommended household price of $15 are available. A virtual premiere celebration featuring a DJ, streaming on demand through June 30.

"Queer Bodies in Motion is a dance project aiming to build awareness of LGBTQ discrimination and celebrate queer identity. This is its debut artistic endeavor, a re-imagining of Alice in Wonderland told through dance, music, and LGBTQ pride. This collaborative show is devised by and highlights queer artists and allies — including dancers, musicians, and the creative community from MA, NY, and RI. This is dedicated to queer youth and community, for the courage to show up."
Who Could Ask for Anything More? The Music of George Gershwin. Music by George Gershwin. Lyrics by Ira Gershwin and DuBose Heyward. Additional lyrics by Ballard MacDonald, Buddy DeSylva, and Gus Kahn. Conceived by Julianne Boyd and Darren R. Cohen. Musical direction by Darren R. Cohen Choreographed by Jeffrey L. Page. Directed by Julianne Boyd. Staged by Barrington Stage at its outdoor production center tent, through July 3.
"Join us in celebrating one of the greatest composers of the 20th century, George Gershwin. Featuring a cast of stellar Broadway singers, this concert will have you asking yourself 'Who Could Ask for Anything More?'"
The Boston Project: Project Resilience, six World Premiere, site-specific, 10-minute plays (monologues) written by local playwrights Fabiola R. Decius, Hortense Gerardo, Paige Monopoli, Nico Pang, Adriana RoCale, and Magda Romanska. Streamed by SpeakEasy Stage Company from June 18 to 30.
"The plays were filmed live throughout the city, in such locations as the East Boston waterfront, outside the Hyde Park branch of the Boston Public Library, and at the Ether Statue in the Boston Public Garden. They were then assembled into one cohesive film."
Past Tense: Six Short Plays by Steven William Beck, Matt Cogswell, Cayenne Douglass, Ken Green, and Ashley Lauren Rogers. Directed by Caley Chase, Jack Crory, Samantha deManbey, Lee Douglass, and Rebecca Joseph. Videos edited by Samantha deManbey. Streamed by Forge Theater Lab from June 18 through 27. Pay-What-You-Can
The scripts are about "people coming face-to-face with their past selves. By turns comic, poignant, and powerful, these stories explore the challenge of living in the present when you can see the past in the mirror."
Title and Deed by Will Eno. Directed by Keira Naughton. Staged by the Chester Theatre Company at Hancock Shaker Village, 1843 W. Housatonic St., Pittsfield, MA, from June 16 through June 27.
"A man has traveled to where we live, from somewhere undisclosed. Business or pleasure? Neither. Eno's script is bursting with moments that are simultaneously intriguing, amusing, and enigmatic."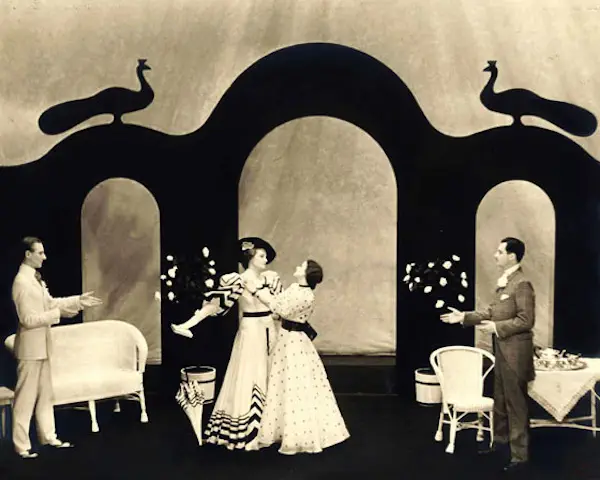 The Importance of Being Earnest by Oscar Wilde. Directed by David Auburn. Staged by the Berkshire Theatre Festival at  The Unicorn Theatre, 6 East Street, Stockbridge, MA, June 18 through July 10.
A revival of Wilde's comic masterpiece. A theater critic who reviewed the script at its premiere in 1895 put it this way: "All the dramatis personae, from the heroes down to their butlers, talk pure and undiluted Wildese."
— Bill Marx
Walking Plays, an audio play series, Lyric Stage Company of Boston
According to Lyric Stage's artistic director Courtney O'Connor, this new audio series was created as a way to bring "a form of live theatre" to a public that hasn't been able to experience it since theaters closed because of the Covid pandemic.
"The Walking Plays provide a way for audiences to explore both the hidden gems and iconic landmarks of Boston and the joy of theatre beyond the Lyric Stage doors. This series will commission six 10- to 15-minute plays exploring private moments we experience in public. Listeners will be able to use maps provided by the Lyric Stage to walk along with the plays or to listen to them from their own homes. Together, the plays will form a loop beginning in Copley Square, winding through the city, and ending at a special location in the Back Bay. The plays will be available for free on the Lyric Stage's website.
"The Walking Plays will include 'Easter eggs' throughout the walk, which will add another level of enjoyment for listeners. Executive director Matt Chapuran said, 'It's a great chance for people who are unfamiliar with the city of Boston to learn more about what makes it so special. Or a chance to fall in love with the city all over again.'
"The series premiered with the release of On Paying Attention by David Valdes, a Cuban-American playwright interested in stories of personal identity, especially global majority and LGBTQ experiences. He teaches playwriting at Boston Conservatory at Berklee, as well as English at Tufts University.
Next to premiere is Monster in the Sky by Ginger Lazarus. "Lazarus is an award-winning playwright and screenwriter whose works have been featured in her native Boston area, around the country, and across the pond in London. She holds a master's degree in playwriting from Boston University and currently teaches at the University of Massachusetts Boston."
Four more plays were released in the winter and spring: Kill the Dogs, Knock Them Over, by Liana Assim; In Any Face, by Miranda Austen ADEkoje; Living Water, by Melinda Lopez and Micah Rosegrant; and Monstrat Viam, by Patrick Gabridge. Another series is planned for this summer, featuring the Rose Kennedy Greenway.
— Evelyn Rosenthal
---
Roots and World Music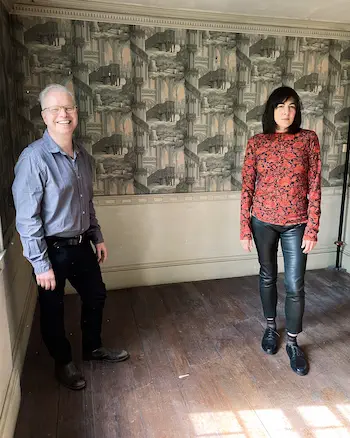 Damon & Naomi
June 23, 6 p.m. to 7 p.m.
Online
The peerless folk duo Damon & Naomi, holed up like the rest of us for 15 months, got to work and produced a new album, A Sky Record, slated for digital release August 6. In the meantime, they've recorded a concert at the Peabody Essex Museum — their first performance since before the pandemic — which the Museum will stream today. Expect "more sad hits" (as their debut album title put it) as these two cast their inimitable spell, playing mostly music from the new album. Registration at the PEM site is free, but a $20 donation is "suggested."
— Jon Garelick
There's some very happy news for Boston jazz lovers: The Lilypad in Inman Square, one of the bedrocks of the city's improvised music scene, is reopening. On June 14, like nearly every Monday in pre-Covid times, the Jerry Bergonzi Quartet will perform at 8:30 p.m., followed by a separate admission show by the Fringe. The pandemic and the death of drummer Bob Gullotti interrupted the Fringe's decades-long streak of playing somewhere in the Boston area every Monday night. Joining saxophonist George Garzone and bassist John Lockwood on June 14 will be recently honored NEA Jazz Master Terri Lyne Carrington on drums. On June 16 Lilypad honcho Gil Aharon leads his piano trio.
One of the finer local reggae moments in 2019 came along when rub-a-dub pioneer Papa Michigan — who made his mark as half of the duo Michigan and Smiley — played the Reggae Takeova's series at La Fabrica. These days the Takeova is a mobile affair and Michigan is coming back with an all-star Boston reggae backing band to nice up venues in Providence and Plymouth as well as the Takeova's backyard series in Dorchester. 
Michigan isn't the only international artist who is now able to tour the US. Brazilian samba star Xanddy will be at the Oceanside Event Center in Revere on June 26, while a Haitian kompas double bill of Zenglen and Disip takes place the following night.
During the pandemic a quartet of local traditional Celtic musicians — who happened to also be roommates — turned their pod into a weekly stream for fans of The Brendan Behan's weekly session of Irish music. Now that they're able to play for live audiences, Virtual Behan Live! performs at the patio outside the Burren in Somerville on June 20.
— Noah Schaffer
---
Visual Art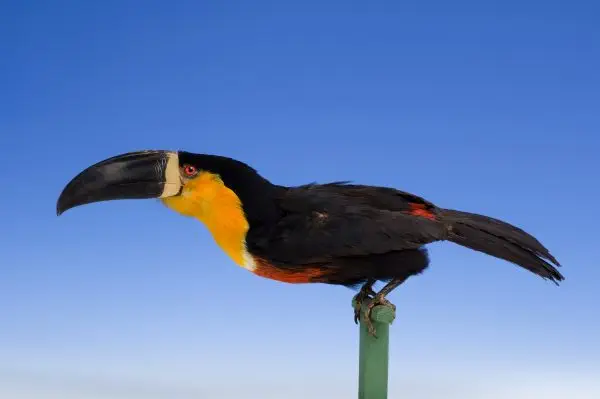 The Bruce Museum in Greenwich, CT, crosses from art to political advocacy when it opens the exhibition The Amazon Rainforest: Beauty + Destruction + Hope on June 19. The show mixes live animals, scientific specimens, and the work of noted photographers in a passionate plea for the preservation of the Amazon River ecosystem, now closer than ever to collapse. The photography of Claudia Jaguaribe, who portrays what seems to be an unspoiled Eden, contrasts with the work of Daniel Beltra, who shows the devastation to the rainforest that is visible from the air. Live animals and taxidermy transition to visions of hope, illustrating how Amazonian communities have joined forces with scientists, artists, and politicians around the world to find ways for both nature and humanity to live in the Amazon Basin. At its conclusion, the exhibition will show work in its Connecticut neighborhood to help the Amazon and its diversity of inhabitants
On June 27, the Bruce will open Chain Reaction: The Photography of Patrick Nagatami. Between 1988 and 1993, Nagatami, a Japanese-Americans whose parents were held in World War II internment camps, created his Nuclear Enchantment series, which explores the history of nuclear weapons development in New Mexico and its effects on the people living there. The Bruce show will feature the entire series of 40 photographs, displayed along with related objects from the museum's collections, including Native American artifacts and a Cold War Soviet-era gas mask and Geiger counter.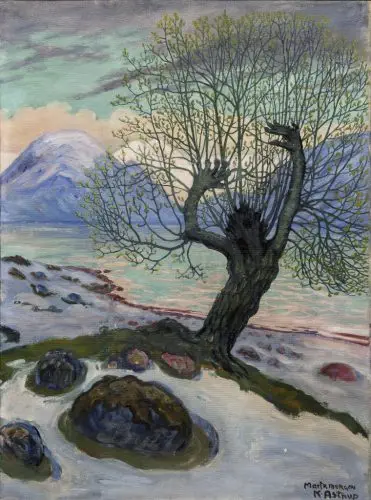 Considered one of Norway's greatest artists, Nikolai Astrup (1880-1928) is barely known outside of his own country.  The Clark Art Institute in Williamstown, MA, will introduce his work to many Americans for the first time when it opens Nikolai Astrup: Visions of Norway on June 19. The first North American exhibition of Astrup's work, the show will feature more than 85 of the artist's paintings and prints, from all periods of his career.
Known for his magic realism and intense colors, Astrup studied in Kristiana (Oslo) and Paris before he returned to his childhood haunts to work in rural western Norway, in an area overlooking Lake Jolster. There he found lasting inspiration in the summer light, the striking landscape, local folk traditions, and his own childhood. He eventually settled on a local farm and created work that, along with the music of Edward Grieg and the the plays of Henrik Ibsen, helped form the national self-image of Norway, which had only recently become an independent nation.
Starting June 26, at MASS MoCA in North Adams, Taryn Simon's The Pipes will be on long-term view. Made up of 11 structures, designed by Simon in collaboration with Shoher Shingematsu of the architectural firm OMA, the work is designed as a kind of collective musical instrument. Simon, who studied environmental science and semiotics at Brown and photography at the nearby Rhode Island School of Design, is known both as a photographer and as a conceptual artist. Her elaborately researched and documented pieces sometimes resemble archives, inventories, or natural history, anthropological, or semiotic studies that probe such issues as class, power, wealth, and the human condition. "The Pipes" is an "immersive" work in which visitors play both the audience and the performers.
— Peter Walsh
---
Author Events
In The Heights Virtual Launch with Lin-Manuel Miranda, Quiara Alegría Hudes, and Jeremy McCarter [Ticketed] – Porter Square Books
In The Heights: Finding Home
June 15 at 8 p.m.
Tickets are $40, including book
"Before Hamilton became a global phenomenon, before Lin-Manuel Miranda became a household name, a little show called In the Heights shook up Broadway with its hip-hop and salsa soundtrack and big, bilingual heart. In the new book In the Heights: Finding Home, Lin-Manuel Miranda, Quiara Alegría Hudes, and Jeremy McCarter tell the story of the show's humble beginnings, from rehearsals in a bookstore basement to the Broadway smash (and soon-to-be feature film!) that created an unbreakable community and a new kind of family for everyone involved.
Join Miranda, Hudes, and McCarter for a very special In the Heights Virtual Book Launch. Sure to be an unforgettable conversation on creativity, community, and finding home, this is your chance to hear directly from the creative team behind the timeless story of how one neighborhood — Washington Heights — can speak to the world."
Virtual Event: Maria Konnikova – Events – Harvard Book Store
The Biggest Bluff: How I Learned to Pay Attention, Master Myself, and Win
June 15 at 7 p.m.
Tickets are free with $5 suggested contribution
"It's true that Maria Konnikova had never actually played poker before and didn't even know the rules when she approached Erik Seidel, Poker Hall of Fame inductee and winner of tens of millions of dollars in earnings, and convinced him to be her mentor. He was intrigued by her pitch that she wasn't interested in making money so much as learning about life. She had faced a stretch of personal bad luck, and her reflections on the role of chance had led her to a giant of game theory, who pointed her to poker as the ultimate master class in learning to distinguish between what can be controlled and what can't."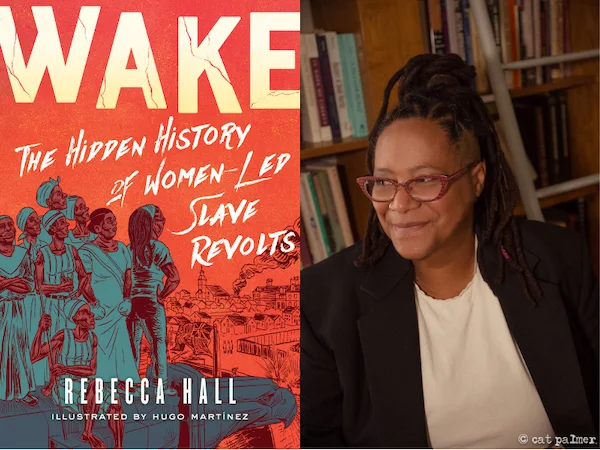 Virtual Event: Dr. Rebecca Hall with Kerri K. Greenidge: Wake | brookline booksmith
Wake: The Hidden History of Women-Led Slave Revolts 
June 17 at 7 p.m.
Tickets are $38 for shipped book, $29 for pick-up, or Free with no book
"Wake tells the story of Dr. Rebecca Hall, a historian, granddaughter of slaves, and a woman haunted by the legacy of slavery. The accepted history of slave revolts has always told her that enslaved women took a back seat. But Rebecca decides to look deeper, and her journey takes her through old court records, slave ship captain's logs, crumbling correspondence, and even the forensic evidence from the bones of enslaved women from the 'negro burying ground' uncovered in Manhattan. She finds women warriors everywhere."
Virtual Event: An Evening with Stacey Abrams – Events – Harvard Book Store
Our Time Is Now: Power, Purpose, and the Fight for A Fair America
June 22 at 7 p.m.
Tickets are $22 with copy of book, $5 suggested without
"A recognized expert on fair voting and civic engagement, Abrams chronicles a chilling account of how the right to vote and the principle of democracy have been and continue to be under attack. Abrams would have been the first African American woman governor, but experienced these effects firsthand, despite running the most innovative race in modern politics as the Democratic nominee in Georgia. Abrams didn't win, but she has not conceded. The book compellingly argues for the importance of robust voter protections, an elevation of identity politics, engagement in the census, and a return to moral international leadership."
Virtual Event: Ottessa Moshfegh with Blake Butler, Death in Her Hands – Porter Square Books
Death in Her Hands: A Novel
June 22 at 7 p.m.
Tickets are $5 with suggested donation
"From one of our most ceaselessly provocative literary talents, a novel of haunting metaphysical suspense about an elderly widow whose life is upturned when she finds an ominous note on a walk in the woods."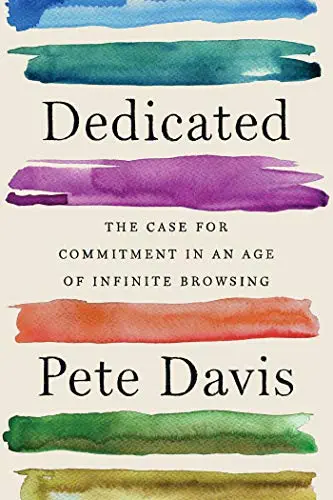 Virtual Event: Pete Davis – Events – Harvard Book Store
Dedicated: The Case for Commitment in an Age of Infinite Browsing
June 23 at 7 p.m.
Tickets are free with $5 suggested donation
"Most of us have had this experience: browsing through countless options on Netflix, unable to commit to watching any given movie—and losing so much time skimming reviews and considering trailers that it's too late to watch anything at all. In a book borne of an idea first articulated in a viral commencement address, Pete Davis argues that this is the defining characteristic of the moment: keeping our options open. We are stuck in "Infinite Browsing Mode"—this culture of restlessness and indecision, Davis argues, is causing tension in the lives of young people today: We want to keep our options open, and yet we yearn for the purpose, community, and depth that can only come from making deep commitments."
Virtual Event: Grubbie Debuts: Hanna Halperin with Steve Almond, Something Wild – Porter Square Books
Something Wild: A Novel
June 29 at 7 p.m.
Tickets are Free
"One weekend, sisters Tanya and Nessa Bloom pause their respective adult lives and travel to the Boston suburbs to help their mother pack up and move out of their childhood home. For the first time since they were teenagers sharing a bunk bed over a decade ago, they find themselves in the place where long-kept secrets were born, where jealousy, comfort, anger, forgiveness, and repulsion coexist with the fiercest love and loyalty. What they don't expect is for their visit to expose a new, horrifying truth: their mother, Lorraine, is in a violent relationship."
— Matt Hanson