Compiled by Bill Marx
In the age of COVID-19, Arts Fuse critics have come up with a guide to film, dance, visual art, theater, and music — mostly available by streaming — for the coming weeks. More offerings will be added as they come in.
Film
LOCAL THEATER RECOMMENDATIONS
Night Shot (Vision Nocturna)
through  December 17
Brattle Virtual Theater
The DocYard continues its programming with the Winner of the Grand Prix at the Marseille International Film. Night Shot uses images from its director's video diaries as well as filmed experiments she did as a film student, to support her narrative that she had been raped eight years before. The result is both retraumatizing as well as an examination of the discriminatory practices of an uncaring legal system that does more to protect abusers than it does to seek justice. We see the raw stuff of life, celebrations of birthdays and the blossoming of new love, as the film probes our relationship to silence, the authority of words, and who is allowed to speak. Director Carolina Moscoso will be attending a virtual Q&A with curator Abby Sun on December 15 at 4 p.m. EST.
Christmas Releases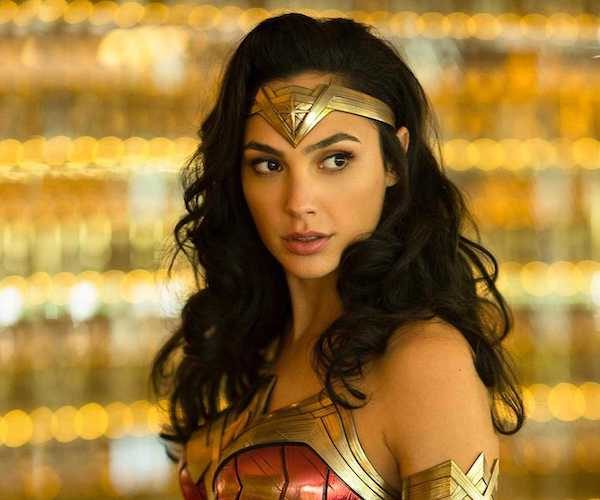 Wonder Woman 1984
In"'hybrid release." HBO Max on December 25th. Currently screening at the AMC Boston Common 19
Patty Jenkins once again directs Gal Gadot as the eponymous heroine. It's the '80s and our Amazon faces two new foes: Max Lord and The Cheetah.
News of the World 
Opening December 25
Tom Hanks stars in the Paul Greengrass (United 93, Captain Phillips) adaptation of the popular novel by Paulette Jiles. It's five years after the end of the Civil War and Captain Jefferson Kyle Kidd, a widower and veteran of three wars, now moves from town to town as a nonfiction storyteller, sharing the news from the far reaches of the globe. On the plains of Texas he crosses paths with a 10-year-old taken in by the Kiowa people six years earlier and raised as one of their own. Johanna, hostile to a world she's never experienced, is now being returned to her biological aunt and uncle against her will.
Soul 
December 25th on Disney+.
From Pixar Animation: A musician who has lost his passion for music is transported out of his body and must find his way back with the help of an infant soul learning about herself.
— Tim Jackson
SPECIAL RECOMMENDATIONS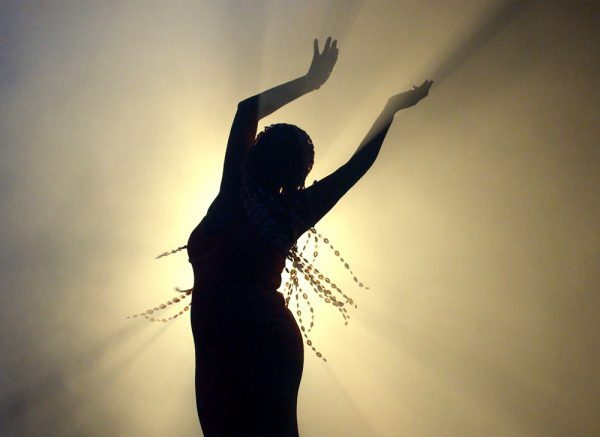 in the absence of things, beginning free livestreaming on December 1 at 8 p.m. EST, after that the one-hour film will be available on demand from 9:30 p.m. EST to December 15 at 6 p.m EST. The film was commissioned by ArtsEmerson, the Krannert Center for the Performing Arts, and Baryshnikov Arts Center.
Part of what will no doubt be a painful, but revelatory, look at what the plague has done to our art and artists. "Vocalist-composer and writer Somi Kakoma's experimental short film deals with the spiritual consequence of the global pandemic on creative practice. COVID-19 hit while Somi was on the road, so instead of returning to her residence in New York City, she decided to head to Illinois to shelter in place with her mother in the Midwestern town where she grew up. That town is also home to the University of Illinois at Urbana-Champaign. Like most people, Somi's professional life and plans were dramatically interrupted by the pandemic and she found herself reflecting on the deep sense of personal vacancy she was feeling in the absence of live performance."
"Following the exclusive December 1 screening, Somi and the director of the film, Mariona Lloreta, will be joined by Obie Award-winning Artistic Director of New York City's National Black Theatre (NBT), Jonathan McCrory, for a live conversation about the meaning of the film, the collaborators' creative process, and the role of Black artists during and beyond COVID-19. This event is also presented in partnership with NBT and Salon Africana."
The film features concert recording from Somi's recently Grammy-nominated new recording Holy Room — Live at the Alte Oper with Frankfurt Radio Big Band.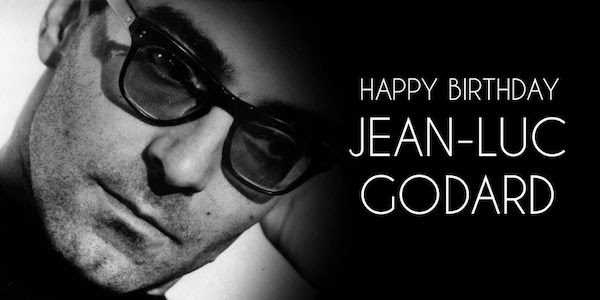 Jean-Luc Godard Turns 90 Kino Now
One of the most consequential, ornery, intellectual, self-indulgent, and transgressive filmmakers turned 90 on December 3rd. And Kino Now is offering a generous streaming lineup of a selection of the French iconoclast's films, including Alphaville, Detective, Goodbye to Language, and The Image Book.
— Bill Marx
Never Too Late: The Doc Severinsen Story, directed by Kevin Bright & Jeff Consiglio
An entertaining documentary about Tonight Show trumpeter Doc Severinsen (who is still performing in his early 90s). He had the right combination of talent and showmanship to reach and stay in the spotlight, and he adjusted the pieces of his life to maintain his singular place. Arts Fuse review
— Steve Provizer
Ma Rainey's Black Bottom by August Wilson, adapted for the screen by Ruben Santiago-Hudson. Directed by George C. Wolfe. Screening at Landmark's Kendall Square Cinema. Streaming, beginning on Dec. 18, on Netflix
This gorgeous Netflix production does more than right by Wilson's play about life for jazz musicians, female and male, in the '20s. The film is a stellar artistic accomplishment — a blazingly powerful dramatic experience. Arts Fuse review
— Bob Israel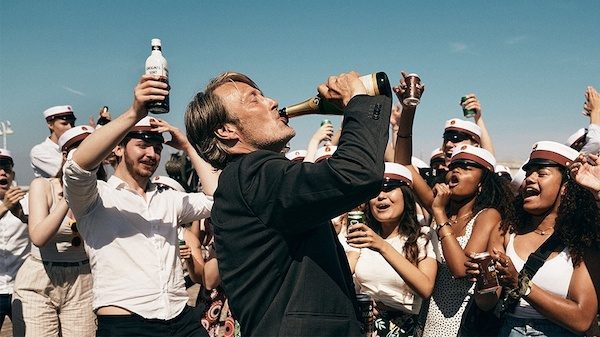 Another Round directed by Thomas Vinterberg. Streaming at the Brattle Theatre's Virtual Screening Room.
If ever we needed a film that explores whether day drinking might be a viable way to reinvigorate our jobs, our marriages, or our general sense of purpose in life, well, we need it now. It comes via filmmaker Vinterberg, who delivers a darkly comic drama that explores a male's midlife crisis sparked by the lure of lost youth. Arts Fuse review.
— Peg Aloi
Bloody Nose, Empty Pockets, directed by Bill and Turner Ross. Winner of the "True Vision Award" at the True/False Film Festival, the film was included as an Official Selection at Sundance. It is available for home-viewing via iTunes, Google Play, and other streaming services; go here for links and more information.
This innovative "documentary" about the last night of a much loved dive bar is a major accomplishment: it merits a much broader viewing than it is likely to attract (this one has "sleeper" and "cult classic" written all over it). Arts Fuse review
— Ezra Haber Glenn
---
RECOMMENDATIONS IN BLACK CINEMA
— Tim Jackson
---
Jazz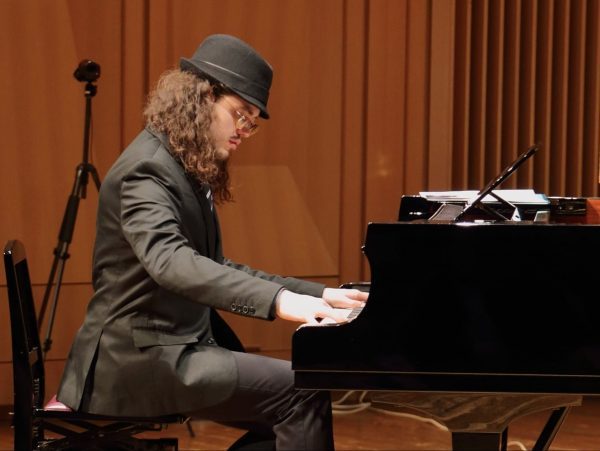 Ben Rosenblum at Smalls Jazz Club, 183 West 10th St., New York City. The December 16 concert will also be streamed. Sets at 5 and 7 p.m. EST. Rosenblum will be presenting livestream concerts throughout December.
Pianist, accordionist, composer, and arranger Rosenblum celebrates his his album Kites and Strings with this concert. Joining Rosenblum will be the sextet from the album featuring trumpeter Wayne Tucker, Jasper Dutz on saxophone and bass clarinet, Rafael Rosa on guitar, Marty Jaffe on bass, and Ben Zweig on drums.
— Bill Marx
Brazilian Listening Sesh: Djavan, A voz, o violão
with Paulo Braga, Hélio Alves, & Romero Lubambo
Openstudiojazz.com, December 17, at 8 p.m.
Three master Brazilian musicians — guitarist Romero Lubambo, drummer Paulo Braga, and pianist Hélio Alves — will get together to discuss the debut album by their stellar compatriot Djavan. The 1976 release titled Djavan (with the subtitle A voz, o violão — the voice, the guitar) featured some of the singer/songwriter's great early hits, including "Flor de lis," one of those songs all Brazilians seem to know and sing along to. The song was also recorded by jazz singer Carmen McRae with an English lyric (as "Upside Down"). The session is sponsored by Open Studio, a St. Louis–based online music education site that offers lessons by jazz artists like Alves and Lubambo, Dianne Reeves, Billy Childs, Fred Hersch, and Christian McBride.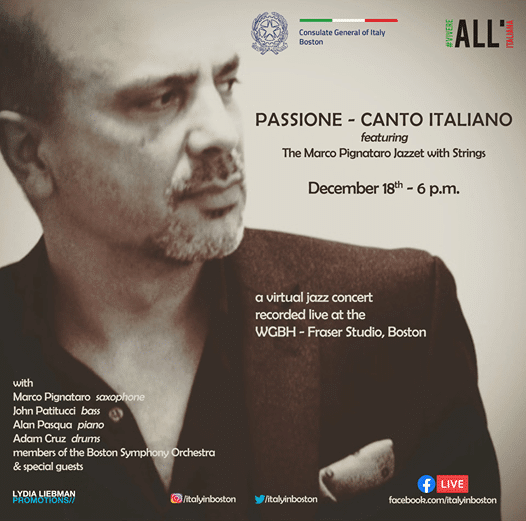 The Marco Pignataro Jazz Quartet with Strings: Passione – Canto Italiano
Presented by the Consulate General of Italy, December 18, at 6 p.m.
As part of its mission to "advance Italy's cultural heritage, creativity, innovation and lifestyle," Boston's Italian Consulate General is sponsoring a performance by Italian-born saxophonist and composer Marco Pignataro, who also serves as the managing director of Berklee's Global Jazz Institute. The quartet, which includes Berklee colleague John Patitucci (bass), Adam Cruz (drums), and Alan Pasqua (piano), will be joined by a string quartet of Boston Symphony Orchestra players, along with special guests. The concert will include "inspiring new arrangements of celebrated Italian music and Neapolitan classics commissioned exclusively for this special event. Featuring the unique fusion of traditional strings and jazz, famous Italian melodies will be performed in celebration of the great tradition of Italian culture and music. In addition, Marco will also present original and brand new arrangements as well." Recorded at WGBH's Fraser Performance Studio, the concert will stream on the consulate's Facebook page (link in title, above).
Romero Lubambo + Pamela Driggs, Brazilian Christmas Special
Openstudiojazz.com, December 20, at 7 p.m.
Another livestream from Open Studio celebrates the holidays with Christmas songs given a Brazilian twist by guitarist Romero Lubambo and singer Pamela Driggs. The couple's performance will feature the Brazilian-born Lubambo's arrangements of seasonal songs from both the US and Brazil.
Becca Stevens
Livestream from Sony Hall, December 22, 8 p.m.
The astoundingly talented singer/songwriter/strings player Becca Stevens doesn't fit neatly into the "jazz" category, unless you stretch it to encompass the pop, indie-rock, R&B, and folk influences that are well mixed into her lyrically and harmonically sophisticated sound. The Brooklyn-based Stevens brings a group of crack New York musicians to Sony Hall for a live performance showcasing her latest album, WONDERBLOOM (GroundUp 2020). Since it debuted during our COVID spring, she hasn't been able to tour it, so this is your chance to hear what she's been up to lately, live.
— Evelyn Rosenthal
---
Dance
Urban Nutcracker
December 24 at 7 p.m.
Online viewing
The holiday season wouldn't be complete without Tony Williams's Urban Nutcracker — the contemporary Boston-centric holiday classic presented by City Ballet of Boston. This year the company is going virtual, streaming footage from the 2019 production, which was originally staged at the Boch Center Shubert Theatre. Experience what the Boston Globe has aptly described as "a holiday arts tradition reflecting the rich multicultural diversity of Boston."
Further afield…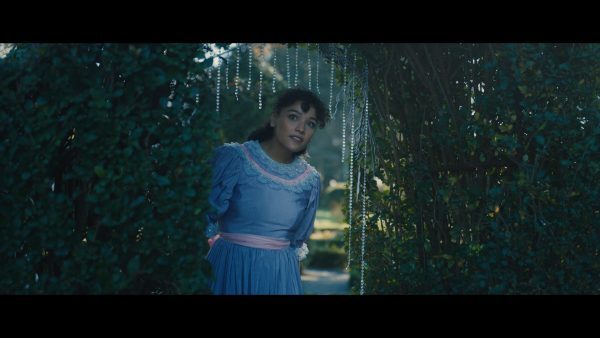 Through Her Eyes- A Newport Nutcracker Reimagined
Online streaming through January 3, 2021
Rhode Island PBS broadcast December 18, 20, & 25
This holiday season, The Nutcracker is being reimagined by innovative dance companies across New England. One of the new versions is the result of an impressive collaboration between Island Moving Company and renowned filmmaker Marta Renzi. Through Her Eyes – A Newport Nutcracker Reimagined was filmed at the majestic properties of the Preservation Society of Newport County. On-demand streaming of the film begins December 10th, and Rhode Island PBS viewers will be given access to a digital broadcast on December 18, 20, and Christmas day.
Melaza Dance Movie Series
December 14, 16, 18, 20
Special closing Q&A: Sunday, December 20 at 8 p.m.
Online viewing
Danza Orgánica presents a week long series of dance movies created by members of Danza Orgánica and Proyecto Melaza from throughout the year. The series features screendance films that reflect on themes of colonialism, migration, racism, and the pandemic, among others. Viewers are additionally invited to attend the series' virtual opening and closing Q&A events with Danza Orgánica and Proyecto Melaza artists on Sunday, December 20 at 8 p.m.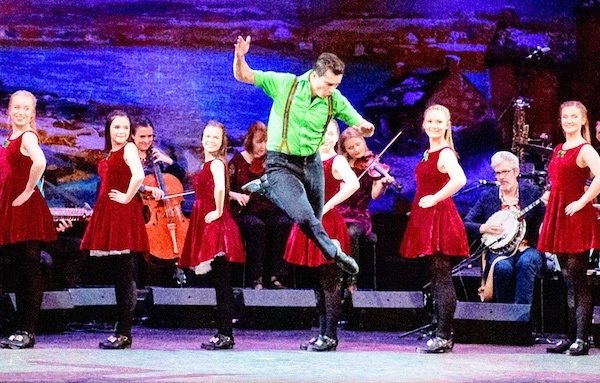 A Christmas Celtic Sojourn
Live-streamed online viewings: December 15-19 at 7:30 p.m. and December 20 at 4 p.m.
On-demand viewing: December 21 through January 2, 2021
Although accessed online, fans of the annual production A Christmas Celtic Sojourn will still have the opportunity to see this spectacular event broadcast live from theaters across New England, including The VET, Cutler Majestic Theatre, and Shalin Liu Performance Center, among others. Host Brian O'Donovan introduces the artists and regales audiences with some of his favorite poems and stories amidst this lively performance of music and dance. For a complete itinerary of which performances will be broadcast from where, please visit the link above.
Mikko Nissinen's The Nutcracker
Now through December 25
Online viewing
Those seeking a more traditional (yet riveting) rendition of The Nutcracker should look no further than Boston Ballet's classic production. With the production now available as a one-hour on-demand special, head to the link above to enjoy splendorous sets, costumes, and exceptional technique as the timeless notes of Tchaikovsky fill your home.
— Merli V. Guerra
---
Theater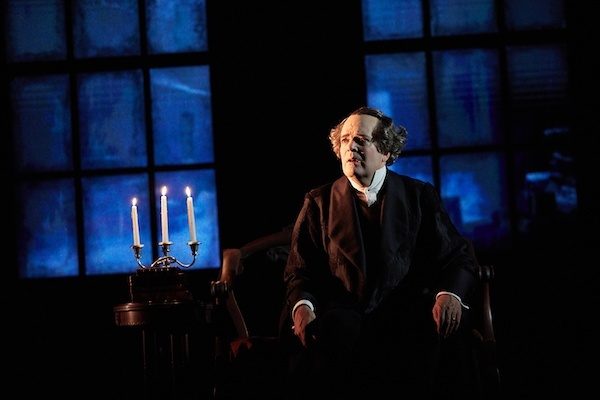 A Christmas Carol, an adaptation of the Charles Dickens story by Jefferson Mays, Susan Lyons, and Michael Arden. Conceived by Michael Arden and Dane Laffrey. Directed by Arden. Livestreamed via The Regent Theatre through January 3, 2021.
A Xmas experiment in versatility if nothing else. "Experience A Christmas Carol unlike any other—past, present or future. The timeless tale of Ebenezer Scrooge has been given new life thanks to the haunting vision of one of Broadway's most imaginative directors, Michael Arden (Tony-winning Best Revival – Once on This Island), and the Tony-winning virtuoso Jefferson Mays (I Am My Own Wife, Gentleman's Guide...), starring in 50 roles." Mays is quoted as saying about this production, "I haunt myself for an hour and a half."
"A large portion of your ticket will benefit The Regent! 'Tis the season for giving – when you stream this production, you're also helping to sustain your local theatre community through these extraordinary times."
The Legion Tapes, a new sci-fi theater podcast written by Erin Lerch and directed by Josh Glenn-Kayden.
Makes sense to me, given that our own meltdown has become routine. We need to spice it up with "radio broadcasts from an alien apocalypse." The podcast features "a cast of 14 actors with Boston ties." The project launched last week and just dropped episodes 4-6. The dystopian setup: "Selections from an archive chronicling the world after the end. The alien Legion takes over worlds and absorbs the sentients of those worlds. They've assimilated eleven species so far, and humanity is next on their list. But even after the nations of the world fall, and even after being reduced to communicating solely by radio, humanity's fighting back. "
"The Boston Project is SpeakEasy Stage Company's new works initiative, which supports the creation of new plays set in the Greater Boston area. In an effort to reach a wider audience and engage with new work even while in quarantine, the company has launched a new wing of this program – the Boston Project Podcast!" A new episode each Friday. We are up to episode 4 (I believe) of MJ Halberstadt's The Usual Unusual, directed by Megan Sandberg-Zakian.
The action centers on a "scrappy and quaint bookstore where Boston's LGBTQ+ community has gathered to shop, organize, and flirt since the '70s. When the store's charismatic founder Penn announces his retirement, neurotic staff-member Charlie persuades him to pass leadership on, rather than close the store. The staff's efforts to unite a fractured community under one banner – or simply coordinate a weekly reading night — stoke generational disputes about identity, community, and trauma, and lead to fraught and hilarious results." Arts Fuse review of Episodes 1 through 5.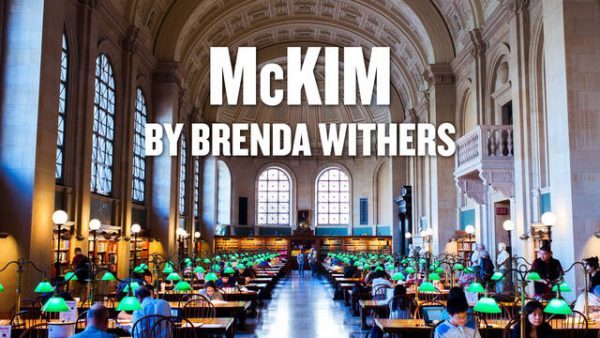 Dream Boston Plays, a new series of short audio plays produced by the Huntington Theatre Company: By the Rude Bridge by Melinda Lopez; Overture by Kate Snodgrass; McKim by Brenda Withers; and The 54th in '22 by Kirsten Greenidge. Seven additional titles have been added to this series of short audio plays, entitled Dream Boston. Four plays were posted in July; the next seven are now being released. They are available on the Huntington's website, as well as on Apple, Spotify, Google Podcasts, and Stitcher.
"Conceived and commissioned by the Huntington artistic department, the company asked Huntington Playwriting Fellow alumni Kirsten Greenidge, Kate Snodgrass, and Brenda Withers, and Huntington Artist-in-Residence Melinda Lopez, to imagine their favorite locations, landmarks, and friends in a future Boston, when people can once again meet and thrive in the city – a vision of a future Boston that is somewhere between dream and reality. Arts Fuse review of Episodes 1 through 5.
"This next set of 7 plays includes works by local artists John Oluwole ADEkoje, Miranda ADEkoje, J. Sebastián Alberdi, Rosanna Yamagiwa Alfaro, Elle Borders, Patrick Gabridge, and John Kuntz. Each play is set at a specific local landmark with 1-3 characters, and is about 6 minutes in length. The local landmarks that serve as settings for this round of audio plays include Franklin Park, Harvard's Memorial Church, the Harvard Art Museums, the Old State House, the Fenway nightclub Machine, Harrison Avenue, and Malcolm X Boulevard."
This Is Who I Am by Amir Nizar Zuabi. Directed by Evren Odcikin. Presented by PlayCo and Woolly Mammoth Theatre Company, in Association with American Repertory Theater, Guthrie Theater, and Oregon Shakespeare Festival. A virtual event, streaming through January 3. 2021. This event is ticketed through Woolly Mammoth Theatre Company.
World premiere of a script that "explores the unpredictable nature of grief and the delicacy of family connection across geographical and generational divides." The production will be broadcast live for each performance. "Two actors perform a balancing act of care and resentment, closeness and vast separation, as they cook in real time over video chat. Separated by continents, an estranged father and son reunite over Zoom. From their respective kitchens in Ramallah and New York City, they recreate a cherished family recipe and struggle to bridge the gap between them, one ingredient at a time." The cast includes Ramsey Faragallah (Dad) and Yousof Sultani (Son).
Jack and the Beanstalk: A Musical Adventure, by Julia Riew and Ian Chan. Directed by Rebecca Aparicio. Presented by the American Repertory Theater, through January 4, 2021. Household tickets for $20 with a pay-what-you-can option for the streaming production.
"The annual family holiday show goes virtual this Thanksgiving with a new, 45-minute Zoom musical that takes us on an epic journey through Storyland. The vivid imaginations of Harvard undergraduates Julia Riew and Ian Chan (the creators of last season's Thumbelina) transform this classic fairy tale into a contemporary celebration of the power of kindness, courage, determination and creativity to overcome life's obstacles."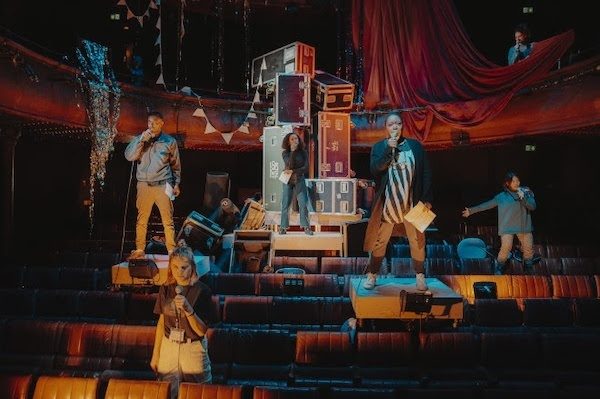 Living Newspaper Online produced by the Royal Court Theatre, Edition One
I suggested this as a project for Boston theaters in a column two months ago. Alas, none of our companies dared take their cue from America's Federal Theater Project. But the Royal Court Theatre in London is taking up the challenge. Its online "living newspaper" — presented via weekly installments —  will be "urgent, responsive and fast – with writers filing their pieces by Tuesday and actors performing from Thursday, script-in-hand, hot off the press."
Williamstown Theatre Festival on Audible, season begins on December 3.
"In an innovative collaboration devised to meet the challenges posed by the global health pandemic, the 2020 season will be the first-ever complete theatre season released by Audible, the leading creator and provider of premium audio storytelling. The WTF Season on Audible is being produced in an audio-only format safe to elevate, entertain, and transform audiences from the comfort of their homes."
The first two productions coming to your ears: A Streetcar Named Desire: "Following his 2019 production of A Raisin in the Sun, Tony Award nominee Robert O'Hara returns to WTF to direct this Tennessee Williams masterpiece. With Emmy, Grammy, and six-time Tony Award winner Audra McDonald as Blanche DuBois alongside Carla Gugino as Stella. Haunted by her past, Blanche seeks refuge with Stella and Stanley (Ariel Shafir) in New Orleans, where she wrestles with the nature of her sister's husband, her sister's denial, and her own unraveling mind.
Photograph 51: "In 1951, chemist Rosalind Franklin (Anna Chlumsky) works relentlessly in her King's College London lab, closing in on a major discovery that could unlock the mysteries of the DNA molecule. Undermined by her colleague Maurice Wilkins (Omar Metwally), she struggles to compete with rival team Watson and Crick (David Corenswet and Aasif Mandvi) as pressure intensifies to produce results. The script is by Anna Ziegler; Susan Stroman directs.
Animals by Stacy Osei-Kuffour. Directed by Obie Award winner Whitney White, premiering on December 17 at 3 a.m. ET: "Lydia (Aja Naomi King) and Henry (Jason Butler Harner)'s dinner guests (Madeline Brewer and William Jackson Harper) are about to arrive when Henry's spontaneous marriage proposal threatens to burn the evening to a crisp. Wine bottles and years of unspoken tensions are uncorked, and, before the evening is through, Lydia must confront her long-held fears and feelings if she's going to commit to a future with Henry. World premiere of a comedy that marches into the muddy intersection of romantic entanglement, identity, pride, and survival."
Constellations by Nick Payne. Directed by Aubrey Snowden​​​​​​​. A drive-in event presented by The Wilbury Theatre and WaterFire Providence at the parking lot of The WaterFire Arts Center, 475 Valley Street, Providence, RI through December 19 at 6:30 p.m.
This drive-in-friendly revival "stars Rachel Dulude as quantum cosmologist Marianne and The Wilbury Theatre Group's Artistic Director Josh Short as beekeeper Roland. Roland and Marianne meet at a party. In that single moment, an unfathomable multitude of possibilities unfold. Their chance meeting might blossom into a meaningful relationship or a brief affair…it might lead to nothing at all. Each step along those possible paths in turn offers a new series of potential outcomes: a marriage can exist alongside a breakup and a tragic illness can exist on a parallel plane to a happily ever after." (Simulcast Spanish Language Performances on Friday 12/11 & 12/18)
Note: All audience members must remain in their car during the duration of the performance. There will be no outdoor seating. All audience members in the same car, must also be a part of the same household. In accordance with Dept. of Health guidelines, tickets for all shows are sold in advance up to one-hour before showtime. No walk-up tickets will be available at the door. You may also be asked to complete a symptom survey before you arrive for the show.
The Christmas Revels 2020, A 50th Anniversary Virtual Celebration, Directed by Patrick Swanson; George Emlen, music director. December 18 through 31. Video on Demand.
The venerable celebration returns online — with special guest Yo-Yo Ma. "For the first time in 50 years, the annual Christmas Revels will not be celebrated live in Harvard's historic Sanders Theatre. The shortest day will come, and the year will die – but as Revels fans across country know, that is never the end of the story!
For this extraordinary year we are creating a unique, virtual Revels – a cornucopia of music, dance, song, and ritual from our richly recorded archives, spanning half a century and half the globe.
This December, a small band of performers will walk into an empty theater to fulfill the promise of …. "people singing, to keep the year alive," as stipulated in Susan Cooper's poem, "The Shortest Day." They will be joined by two stalwart audience members who have been present since the first Christmas Revels in 1971: the marble statues of James Otis (Paula Plum) and Josiah Quincy (Richard Snee). James and Josiah remember every song, every dance, and every "Welcome Yule!"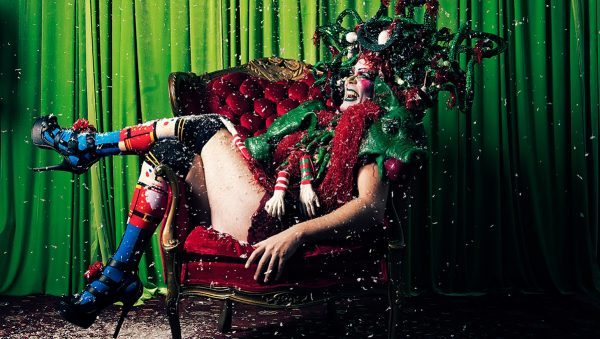 Holiday Sauce… Pandemic! Created by Taylor Mac and his longtime collaborators, designer Machine Dazzle, musicdDirector Matt Ray, and producers Pomegranate Arts. Tickets are pay-what-you-can. The video recording will be viewable until January 2, 2021.
"Holiday Sauce… Pandemic! will blend music, film, burlesque, and random acts of fabulousness to reframe the songs you love and the holidays you hate. There is more to the holidays than rampant capitalism and gift-giving, and in Taylor's world, creativity and imagination are their own spirituality. This holiday season will be bittersweet for so many — Taylor Mac reminds us of the collective power of our chosen families, a message that will be of particular resonance this year when so many have lost so much."
— Bill Marx
---
Visual Art
The COVID-19 pandemic still hangs heavy over the art world. As cases in the region rise, several New England art museums have chosen to retreat and close to the public again this holiday season. Among these are Boston's Museum of Fine Arts and, further to the north, the Portland Museum of Art. Virtually all the others are on some form of reduced hours or capacity and many require advanced reservations prior to a visit. Be sure to check the museum's website before setting out. On the bright side, even at the museums closed to physical visitors, the range of imaginative online events, from holiday celebrations to art workshops to virtual gallery talks, means there will be plenty of art to see through the 2020 holiday season.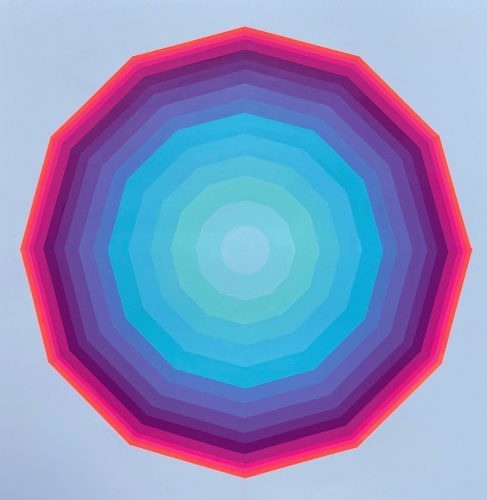 At the Peabody Essex Museum in Salem, among the museums still open to the public, the exhibition Zarah Hussein: Breath opens on December 19. The British artist created the paintings in the show (part of a PEM commission) in London while the city was under a COVID-19 lockdown. Her work reflects on the nature of breath, especially as a tool for transformation and awakening.  The exhibition includes an animation and soundscape designed, like meditation, to make visitors aware of the deeper physical and spiritual connections of breathing.
Brockton's Fuller Museum of Crafts opens Particle & Wave: PaperClay Illuminated on December 19. The international exhibition of 45 artists explores "paper clay," also known as "fiber clay," a type of ceramic formed from clay to which cellulose fiber has been added. As explored by cutting edge ceramic arts, the material can shape new, startling ceramic forms with startling detail. The show is designed to show the potential of these new techniques to redefine what is possible in clay.
Several museums across the region are combining in-house holiday celebrations with virtual ones. The Worcester Art Museum's Deck the Halls! Celebration continues through January 3. The holiday display features trees with decorations inspired by the museum's permanent collections and by the city's part and present, among them a "Worcester Heroes Tree" with ornaments created by the TEC School and Worcester Head Start students.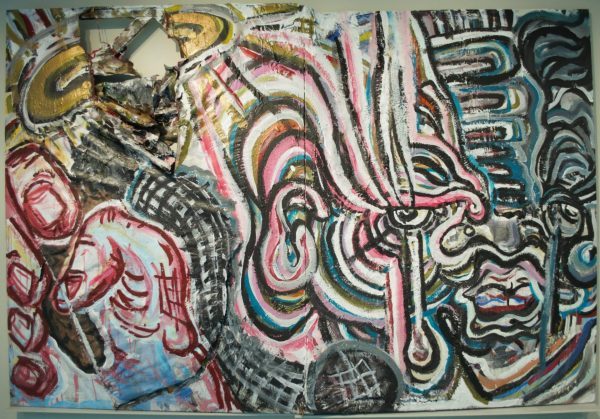 The Currier Museum of Art in Manchester, NH, has a number of physical exhibitions on view, including The Artists of Black Lives Manchester, organized in collaboration with Black Lives Manchester and featuring New Hampshire artists. The show will remain on view through the winter months.
The Currier's annual Noon Year's Eve celebrations will be virtual this year. The online offerings will include exhibition tours and performances from magician BJ Hickman and Lindsay and her Puppet Pals. To keep the festivities as real as possible, the museum will even provide art kits that include materials for making a "pixilation-inspired" collage, party hats, a festive mask, and bubble wrap fireworks. The fun starts at noon on December 31; tickets available through the Currier website. Art kits can be picked up at the museum's lobby between 11 am and 3 pm on December 30.
Finally, the Currier is offering a chef-prepared pickup Holiday Morning Micro Brunch designed for pod consumption on Christmas Day. The menu includes fruit salad, quiche, and homemade corned beef hash, and more, and serves 4 to 6. Prosecco with Strawberry Bellini purée optional. Order online by noon on December 20; pick up at the museum December 24, 10 am to 12 pm. Enjoy!
— Peter Walsh
---
Roots and World Music
This was the week the music died — or at least went into hibernation. The tiny handful of Massachusetts venues still allowing live audiences were impacted by new restrictions which close performing arts centers and prohibit live music during indoor dining.
Thankfully many local venues and artists have continued to schedule virtual offerings, many featuring a holiday theme. Although the dates listed reflect the live stream, nearly every show remains archived after the original broadcast.
East Boston mariachi queen Veronica Robles will be performing A Mexican Christmas: Songs and Stories on December 17 for the Celebrity Series. Club Passim's roster includes shows by singer/songwriter favorites Lori McKenna, Catie Curtis, and Melissa Ferrick. The Narrows Center for the Arts will be streaming guitar hero Gary Hoey's Ho-Ho-Hoey's Rockin' Holiday show on December 18.
Of course one advantage of the virtual concert circuit is that you can catch a show from anywhere. The Mavericks will be doing their holiday concert live from Nashville in a pay-per-view event December 19. Percussionists Hamid Drake and Michael Zerang will be streaming their 30th winter solstice concert from Chicago on December 21. And New York world music programmer Robert Browning's four-concert lineup of sounds from Morocco, Kurdistan, and both North and South India can be viewed anytime.
— Noah Schaffer
Asleep at the Wheel, Merry Texas Christmas, Y'all: A Special Online Christmas Concert, streaming on December 19 at 7 p.m. CST.
"Bandleader Ray Benson and crew will dust off the carols, spike the eggnog, and proceed to boogie — holiday style — with a very special 90-minute live stream concert dubbed Merry Texas Christmas, Y'all! The band will take the stage at the 'Texas North Pole,' playing fan favorites as well as choice cuts from their three previously released Christmas albums."
— Bill Marx
Author Events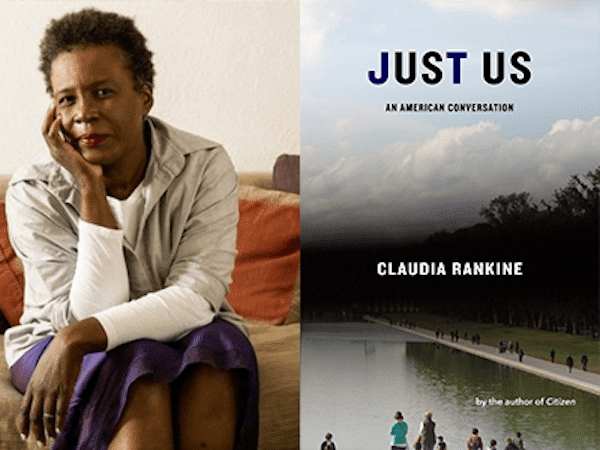 Claudia Rankine
Arts Emerson online, December 14 at 5-6 p.m.
Free
"Join Arts Emerson for our next live Town Hall as Executive Director David C. Howse and Artistic Director David Dower pick up a long-arc conversation with renowned author Claudia Rankine that began for ArtsEmerson with a 2015 Fresh Sound Residency following the release of Rankine's best-selling Citizen: An American Lyric. It continued through the commissioning and presentation of her play The White Card. (Arts Fuse review) in 2018, and the focus now centers on her new book, Just Us: An American Conversation (Arts Fuse review). The discussion will unpack the issues Rankine wrestles with in this latest collection, among them normalizing whiteness, staying in the room together during tough conversations, and breaching the silence of guilt."
Michael Grecco with Jim Sullivan
Punk, Post Punk, New Wave: Onstage, Backstage, In Your Face, 1978–1991
Brookline Booksmith online, December 14 at 7 p.m.
Free
"Punk, Post Punk, New Wave: Onstage, Backstage, In Your Face, 1978–1991 features stunning, never-before-seen photography from this iconic period in music. In addition to concert photography, Grecco also shot album covers and promotional pieces that round out this impressively extensive photo collection. Featuring a foreword from Fred Schneider of the B-52's, this volume is a quintessential piece of music history for anyone looking for backstage access into the careers of punk and post punk's most beloved bands."
Katie Mack and Kim Stanley Robinson
The End of Everything (Astrophysically Speaking) and The Ministry for the Future: A Novel
Harvard Book Store online, December 17 at 5 p.m.
Free with $3 suggested donation
"We know the universe had a beginning. With the Big Bang, it expanded from a state of unimaginable density to an all-encompassing cosmic fireball to a simmering fluid of matter and energy, laying down the seeds for everything from black holes to one rocky planet orbiting a star near the edge of a spiral galaxy that happened to develop life as we know it. But what happens to the universe at the end of the story? And what does it mean for us now? Dr. Katie Mack has been contemplating these questions since she was a young student, when her astronomy professor informed her the universe could end at any moment, in an instant. The Ministry for the Future is a masterpiece of the imagination, using fictional eyewitness accounts to tell the story of how climate change will affect us all. Its setting is not a desolate, postapocalyptic world, but a future that is almost upon us—and in which we might just overcome the extraordinary challenges we face."
— Matt Hanson