By Gerald Peary
Five more feature films of great interest and their links, carefully chosen to get you through the continuing travails of the coronavirus.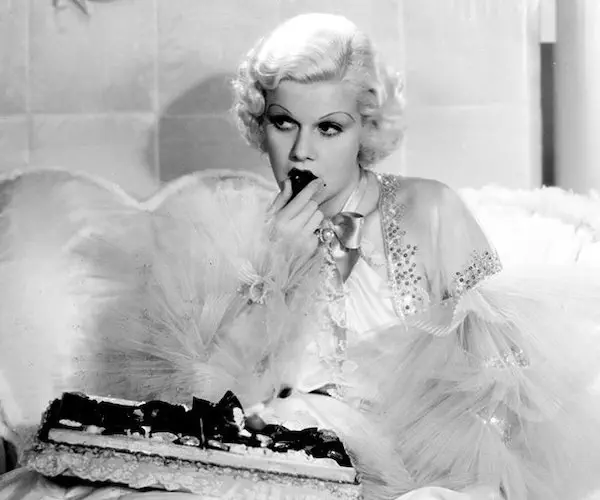 Dinner at Eight (1933) — Among the most splendid works to come prepackaged from Hollywood's studio dream factory, it's got every big name at MGM except Garbo pushed into it. The cast is headed by bulky Marie Dressler, master scene-stealer, the only elderly woman ever to be America's top box-office attraction. Wallace Beery and Jean Harlow reign as battling arriviste husband and wife. John Barrymore, in the doomed artist role, manages a suicide scene that's among the most stirring in film. George Cukor's direction is cool, comfortable, and elegant, as he presents a Hollywood achievement close to a Molière classic dark comedy. $2.99
https://www.amazon.com/Dinner-at-Eight-Marie-Dressler/dp/B004SOE2V2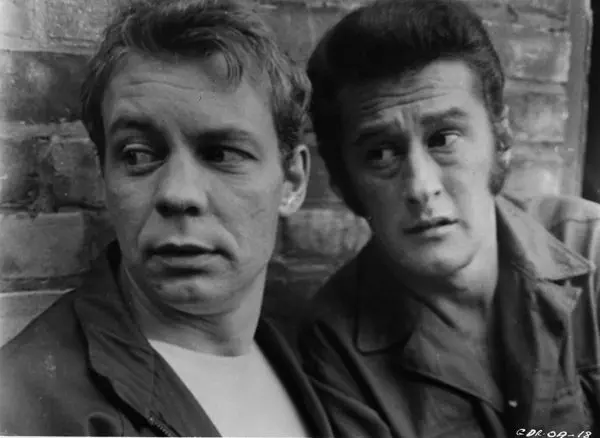 Goin' Down the Road (1970) — The best Canadian film of all time? Maybe. Two Maritimers are let loose in sophisticated Toronto, and nobody there wants a couple of hicks. One of them marries, tries to settle down with a color TV and his pregnant, quickly unhappy wife. The other hangs out on the streets, but its no-go for someone who prefers Hank Snow to Erik Satie. Beyond the Canadian specificity, there's the poignant universal story of how the urban world eats up the unprepared poor, akin to De Sica's Italian masterpiece, The Bicycle Thief.
https://www.youtube.com/watch?v=khvy2-Qxuzw
Mikey and Nicky (1976) — Directed by Elaine May in an unabashedly Cassavetes-like manner, this grim screwball crook comedy is about two petty hoods, friends since childhood. It's the fatal night that one of them (Peter Falk) sets up his pal (Cassavetes) for a fall. It's a long, sweaty, journey into dawn, with Pinteresque dialogue and urban paranoia. A madhouse climax in the suburbs — the hunted (and his wife) piling up lamps, couches, bric-a-brac in front of their door to avoid a shooting — recalls the insane march of the furniture in Ionesco's drama, The Chairs. How good is Mikey and Nicky? With Roman Polanski's Cul de Sac, these are cinema's two bona fide contributions to the Theatre of the Absurd. $3.99 rental. https://www.youtube.com/watch?v=l12ZoYDTkMg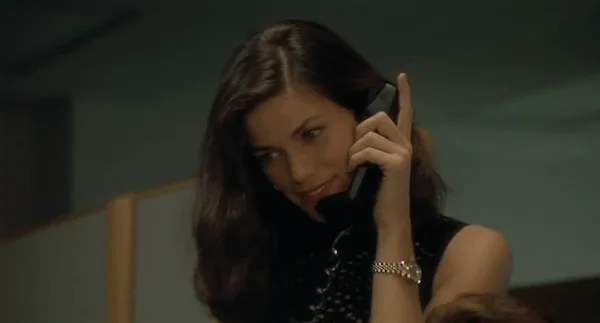 The Last Seduction (1994) — The worse she behaves, the more filmmaker John Dahl seems to love the femme fatale heroine of his enjoyable neo-noir: Linda Fiorentino's Bridget Gregory is a bad, bad lady. She steals her husband's $700,000 and goes on the lam, lying and killing. "I'm a complete bitch!" she announces joyfully. She's not only homicidal but a venal yuppie snob. Forced to set up shop in a seemingly idyllic small town, she labels it "Mayberry." When a guy approaches her in a bar, she calls him, "Mr. Ed." Director Dahl is a talent, and Fiorentino is a delight, whether downing a Manhattan, performing sexual gymnastics, or popping her boyfriend on the jaw. $3.99
https://www.youtube.com/watch?v=iG_WNYkUf9k&list=PLm27xp_63qVWosMX7K2cItxRsAowrGoKH&index=2
Blind Spot: Hitler's Secretary (2002) — At age 81, Traude Junge spilled all in her Munich apartment (to a pair of Jewish documentarians) about her hiring in 1942 to type Hitler's speeches and correspondence. She stayed with him until his 1945 suicide; he even dictated his final will to her. Reduced from 10 hours of confessional interview to 90 potent minutes, this film is a nonpareil oral history of a witness to the inner workings of the Third Reich. "Hitler didn't like to be touched, and he would wash his hands after petting his beloved dog, Blondie." We also see how a decent, well-behaved German dealt with being among Hitler's employees, realizing that "human life meant nothing to him," yet never challenging him. "If you like and respect someone, you don't want to dent their image." $3.99 rental.
https://www.youtube.com/watch?v=yJRGwfOcnHg
---
Gerald Peary is a Professor Emeritus at Suffolk University, Boston, curator of the Boston University Cinematheque, and the general editor of the "Conversations with Filmmakers" series from the University Press of Mississippi. A critic for the late Boston Phoenix, he is the author of nine books on cinema, writer-director of the documentaries For the Love of Movies: the Story of American Film Criticism and Archie's Betty, and a featured actor in the 2013 independent narrative Computer Chess. His new feature documentary, The Rabbi Goes West, co-directed by Amy Geller, is playing at film festivals around the world.