By Ralph P. Locke
Even taking into consideration my several objections, this Faust is one of the most accomplished and intriguing opera releases of recent years.
GOUNOD: Faust (1859 version, world-premiere recording)
Véronique Gens (Marguerite), Juliette Mars (Siébel), Ingrid Perruche (Dame Marthe), Benjamin Bernheim (Faust), Anas Séguin (Wagner; a beggar), Jean-Sébastien Bou (Valentin), Andrew Foster-Williams (Méphistophélès).
Les Talents Lyriques, Flemish Radio Choir, cond. Christophe Rousset.
Bru Zane 1037 [3 CDs] 174 minutes.
Click here to buy.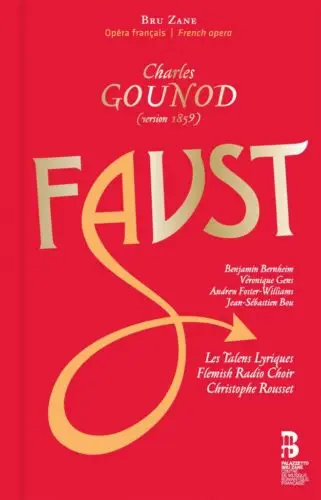 How do you freshen an opera that has become over-familiar? One solution nowadays is to stage it in some extreme, bizarre, or highly conceptual fashion — say, costuming Handel's Julius Caesar as Mussolini, complete with stiff-armed salute. Such productions are sometimes called "interventionist." Another solution is to have the singers and orchestra members apply a highly idiosyncratic style (such as exaggerating the written contrasts of dynamics and tempo). This is what, for example, such renowned and otherwise very different conductors as Nikolaus Harnoncourt and Giuseppe Sinopoli (both now deceased) often did. That approach, too, might be called "interventionist." Interventionist readings, on the visual and/or musical-performance level, are often faulted for being anachronistic or distracting. But they can, arguably, shake performers and listeners out of the doldrums of routine.
Gounod's Faust, once one of the world's most oft-performed operas, has in recent years seemed in need of rejuvenation. (It is thus a bit like the aged title character in Act 1, scene 1!) Certain numbers — Marguerite's Jewel Song, Faust's "Salut, demeure chaste et pure," Méphistophélès's Serenade, and the choral waltz in the end of Act 1 — are so dear to music lovers that a live performance can seem at times a pale copy of our accumulated memories of classic recordings.
Well, along comes a recording that can startle our ears and minds and help us rethink this work. And not, for the most part, through any bizarre interventionist willfulness. Rather, what we have here is a careful reconstruction of the first version of the opera, performed by a superb orchestra and chorus under one of France's most renowned conductors. The differences between this recorded version and the normal, "received" one are immense, and they are laid out by specialist scholars (though I'd have liked even more detail) in the smallish hardcover book that comes with the three CDs.
The recording restores the extensive spoken dialogue that Gounod and his librettists originally included in the work for its first run of performances at the Théâtre-Lyrique in Paris in 1859. This means that we do not hear the sung recitatives that Gounod created for use in later productions, such as at the Paris Opéra (1869).
It includes seven passages of mélodrame (i.e., spoken dialogue over orchestral music). Such passages can be an enormously effective device for smoothing the transition from spoken exchange to singing-with-orchestra.
It makes available six full-length numbers, three of them arias, that Gounod composed for the original version. It correspondingly omits certain musical numbers that Gounod later created to replace three of the six today-unfamiliar numbers. (The recording thus does not contain such beloved items as the stirring Soldiers' Chorus and Méphistophélès's deeply sardonic "Le veau d'or.") And it lets us hear, often for the first time, yet more passages, some short and some rather long, that Gounod eventually trimmed away.
All of this is more complicated, in practice, than what I have just laid out. For example, the mélodrame passages survive only in piano reduction, so somebody has orchestrated them, very effectively. (Perhaps this was scholar Paul Prévost, whose edition for Bärenreiter is the basis of the recording.)
As for the little-known numbers and passages that Gounod wrote for 1859 (my third bullet-point above), some of them were deleted before or during the rehearsals, so what we hear is, at those moments, not just a world-premiere recording but a world-premiere performance. (Full disclosure: some passages that Gounod wrote for possible use in that first production do not survive at all, so what we are hearing is not quite Faust as Gounod originally intended it, but it comes as close as the surviving sources permit.)
So how does all of this work out in practice? I felt that the 1859 version, as a whole , is delightful and has its own integrity and identity. I hope it now finds its way onto operatic stages around the world, either in French, featuring native French-speakers, or in translation, featuring native speakers of the language in question. I'd love to hear Julia Bullock or Susanna Phillips, say, perform the role of Marguerite in an excellent English rendering. And several of the later-removed musical numbers are extremely effective, most notably a duet for Marguerite and Valentin in Act 1 (when she gives him a religious medal to protect him from harm), Siébel's plea to Marguerite "Versez vos chagrins dans mon âme!" (beginning of Act 3), a macho aria for Valentin (later in the same act), and a chorus of witches (at the end of the Act 4 Walpurgis Night scene). It was very gratifying to discover that some of the most effective and touching numbers in the later version were already present in 1859, including the main numbers in the remarkable Act 2 — the "garden scene" (such as the splendidly crafted quartet for Marguerite, Dame Marthe, Faust, and Méphistophélès).
As a whole, the biggest single change is the presence of spoken dialogue. The spoken interchanges reveal more about the characters than do the highly condensed words of the recitatives with which we are familiar. The hotheaded student Wagner, the busybody Dame Marthe (Marguerite's middle-aged neighbor), and Siébel (the teenaged boy enamored of Marguerite) are greatly fleshed out, compared to what one learns about them in the standard version. There is even a character that operagoers have never encountered: a beggar who seeks alms during the beginning of the Act 1 Kermesse scene.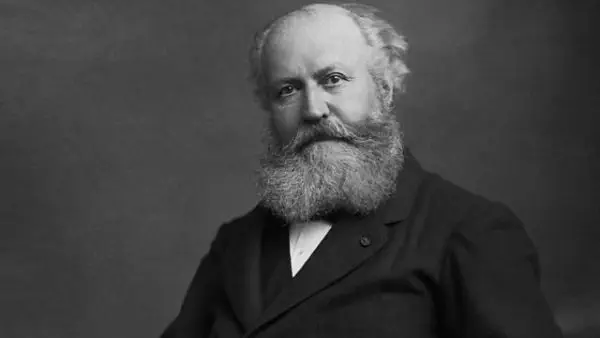 In one informative spoken passage Marguerite explains to Faust why she refused to take his arm in Act 1: she feared that he would think her behavior too forward or brazen (hardi). As for Méphistophélès, his many spoken lines help him come across as less grim and implacable than sometimes — more playful and amoral. (I'm tempted to say that he seems more French, less German.) His extended spoken exchange with Dame Marthe in Act 2 is extremely funny and helps us understand why she is not devastated when he reports to her that her husband is dead. (That no-goodnik, she declares, abandoned her long ago after making off with her money!)
The lighter tone to Méphistophélès here also results from casting. The role has been assigned to a baritone with a thin lower register rather than a dark bass of the Chaliapin/Christoff type. (More on this in a moment.) Similarly, Faust comes across as less intense than in some other recordings, because the tenor — Benjamin Bernheim — is a lyric type (the singer has often sung Mozart's Tamino) with a lovely sweet high register, not a Verdi hero who has wandered in from another opera (like Franco Corelli in the recording conducted by Richard Bonynge). Most intriguingly, the Marguerite is a soprano with a rich and burnished sound rather than a bright, fluty one. This, argues Alexandre Dratwicki in an essay in the CD-book, is the kind of sound that Gounod generally preferred for his leading female roles, even though, in the first production, the role got taken by bright-voiced Marie Caroline Miolhan-Carvalho. Dratwicki may here be trying to justify the choice of Véronique Gens as the recording's Marguerite. Gens is an accomplished vocal artist whom I have admired in operas by Halévy, Félicien David, Saint-Saëns, and Benjamin Godard. Her plush tone, thoughtful manner, and superb clarity of diction suit the modesty and inwardness that mark Marguerite through most of the opera. Gens also offers passionate intensity in the broad phrases of the final scene (where the imprisoned Marguerite, wracked with guilt for having killed her baby, becomes delirious). Gens's relative weakness in the upper register is apparent only in the Jewel Song: she manages the coloratura passages but does not delight in them, her tone becoming hard. Juliette Mars, Ingrid Perruche, Jean-Sébastien Bou, and Anas Séguin sing beautifully and make a fine impact in their respective roles (Siébel, Marthe, Marguerite's brother Valentin, and the impetuous Wagner). All but one of the cast members are native French-speakers. (Séguin seems to be bilingual: he was born in Morocco.) This enables the spoken passages to advance with a welcome variety of pacing.
As for the one non-native, Andrew Foster-Williams (Méphistophélès), I have, in other reviews (e.g., of Saint-Saëns's Proserpine and Weber's Euryanthe), complained about his unsteady vocal production. Here, too, the voice lacks bloom, legato, and flexibility (e.g., in ornaments), and it wobbles on many long notes and even some short ones. This prevailing roughness of sound limits the impact of his character's frequent menacing and sarcastic phrases; it also renders the harmonic progressions hard to follow in several passages in which he is singing together with other cast members. Foster-Williams handles French spoken dialogue remarkably well for a non-native-speaker, but (inevitably) not with the alacrity and variety that the other performers in this recording demonstrate.
The whole is freshened by the period-instrument orchestra Les Talens Lyriques, under the direction of longtime early-music specialist Christophe Rousset. (The recording was made over four days: three recording sessions plus a live concert performance in a different hall with noticeably different acoustics. A two-minute video shows excerpts from the concert. The entire recording is available online without fee, divided into segments.)
I found myself captivated by the unusual yet apt sounds of period instruments in this music, especially the brass and woodwinds. The players use next to no vibrato, which could seem odd by contrast to the normal amounts of vibrato used by the singers. But I didn't find that the disparity bothered me, though the result is certainly far from the rich cushiony sound that one can hear in most recordings of this or other 19th-century operas. The timpani, played with hard sticks, add to the scary effect in the grim prelude to the opera's final scene (Marguerite in prison). The Flemish Radio Choir (Vlaams Radio-Koor) is as responsive and beautifully tuned as it was in several previous recordings put out by the same organization (that is, the Center for French Romantic Music, located at the Palazzetto Bru Zane, in Venice), including Spontini's Olympie, Halévy's La reine de Chypre, and the aforementioned Proserpine.
Rousset takes generally quicker tempos across the work than we are accustomed to hearing (such as those in the four excellent recordings from the 1950s to 1990s mentioned below). On the plus side, the zippy tempos help de-Wagnerize the opera a good bit, making it feel newly hatched. The only downside that I noticed was that choral passages, at this tempo, can feel frantic: we sometimes hear a welter of rapid consonants, whereas more sustained vowels would have helped maintain the musical line (and clarify the harmonies).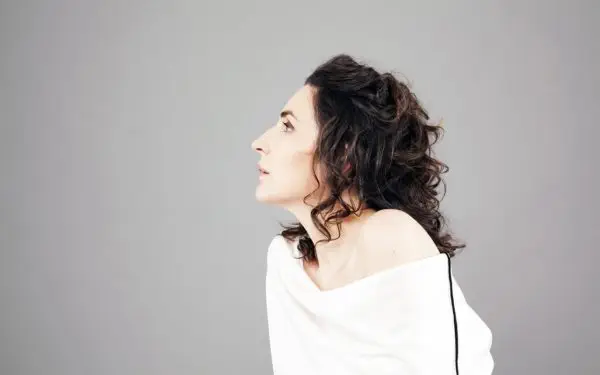 Even taking into consideration my several objections, this Faust is one of the most accomplished and intriguing opera releases of recent years. It will of course not be the first choice for somebody looking to get to know Gounod's opera. (What music lover would want to live without "Le veau d'or" and "Avant de quitter ces lieux"?) For that purpose, there are excellent options: e.g., the 1930 recording conducted by Henri Büsser (with Marcel Journet a lightly ironical devil), either of the two recordings featuring Victoria de los Angeles, Nicolai Gedda, and Boris Christoff (1953 and 1958, the latter in good early stereo), or Michel Plasson's set (1991) featuring an exquisitely nuanced Cheryl Studer, a sturdy and reliable Richard Leech, and, as a richly sarcastic Méphistophélès, José Van Dam (disguising more artfully than does Foster-Williams a relative weakness on low notes).
Certain other recordings likewise have marvelous features. For example, the 1966 recording conducted by Richard Bonynge features Joan Sutherland in magnificent vocal estate. Corelli (mentioned earlier) and bass-baritone Nicolai Ghiaurov are likewise splendid in their way, though each brings a strong flavor of his native region to this deeply French work. Bonynge restores many passages that are often cut in performance. (For further information and much insight on Bonynge's and other recordings, I recommend the Faust chapter—written by vocal authority Conrad L. Osborne—in the 1993 Metropolitan Opera Guide to Recorded Opera. For a fuller account of the work's early performances and the resulting proliferation of performance options, Steven Huebner's 1990 The Operas of Charles Gounod is required reading.)
But, as one's second or third recording, this new release is utterly fascinating, and its performers provide copious pleasure (with the exceptions noted above). One commentator in the book that comes with the recording argues that what we have here is not just the first version of Gounod's Faust; it is another work based largely on the same libretto. This is of course an exaggeration since the two versions share many musical numbers. Still, the differences are at least as great as the similarities, and they give plentiful occasion for reflecting on what makes operatic characters hold our affection and operatic situations come alive
In short, the impossible has happened: Gounod's aged Faust is now very much rejuvenated!
---
Ralph P. Locke is emeritus professor of musicology at the University of Rochester's Eastman School of Music. Six of his articles have won the ASCAP-Deems Taylor Award for excellence in writing about music. His most recent two books are Musical Exoticism: Images and Reflections and Music and the Exotic from the Renaissance to Mozart (both Cambridge University Press). Both are now available in paperback; the second, also as an e-book. Ralph Locke also contributes to American Record Guide and to the online arts-magazines NewYorkArts.net, OperaToday.com, and The Boston Musical Intelligencer. His articles have appeared in major scholarly journals, in OxfordMusicOnline (Grove Dictionary), and in the program books of major opera houses, e.g., Santa Fe (New Mexico), Wexford (Ireland), Glyndebourne, Covent Garden, and the Bavarian State Opera (Munich).