By Deanna Costa
Here's a list of five June releases that are making major waves on the Pop scene.
Summer is officially in full swing, and the Pop charts are predictably lighting up with activity. Music makers are dropping new songs seemingly every day, all hoping that their tunes will reach the coveted status of Summer Hit – a jam that will be played at backyard barbecues for years to come. Here's a list of five June releases that are making major waves on the Pop scene.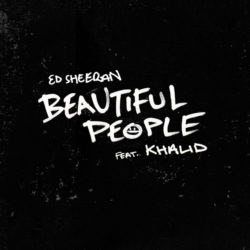 "Beautiful People" by Ed Sheeran Feat. Khalid (Pop)
Ed Sheeran & Khalid's single dropped just in time for the last weekend of LGBTQ+ Pride Month. Judging by the lyrics, this timing was purposeful, despite the fact that the protagonists in the music video are a middle-aged, middle-American, straight, white couple. The musicality is repetitive, as most Pop songs are, but its message is significant. This is a solid example of the power of music videos to enhance an otherwise bland tune; the visuals drive the story home. The video follows the aforementioned couple on a California vacation, documenting the pair as they stumble through the young, hip LA scene. All the "Beautiful People" the song targets are toned, tan, and largely homogeneous in appearance; yet, the couple remains true to their dorky selves. Sitting in lawn chairs in the middle of a pool party that looks like a rap music video scene, they giggle as the wife applies sunscreen to her husband's nose. On a private yacht party featuring swimsuit models, her pasty spouse dons snorkeling goggles and flippers. Meanwhile, Khalid croons: "I'm not fazed by all the lights and flashing cameras, 'cause with my arms around you, there's no need to care." The two are far from cool, but they are authentic; their ironic adventure among the young and gorgeous suggests that they are best-looking people at the party.
"One Thing Right" by Marshmello & Kane Brown (Electronic Pop/Country)
This mid-month release has turned heads for its exploration of several genres — proving that the diverse, up-and-coming generation of musicians have no desire to pigeonhole themselves. The collaborators are both on the rise in their respective corners of the music industry, having just started their careers about five years ago. They are in their mid-20s, solidly millennial, and are becoming known for their daring crossovers. "One Thing Right" starts with a country flavor, a simple acoustic guitar riff, but Marshmello's EDM production style quietly takes over the background. The guitar and Brown's twang sustain his end of the spectrum throughout the track, while the DJ's electronic rhythms build up the chorus and drop for a dance party-friendly effect. The track is a fine addition to a growing body of country variety.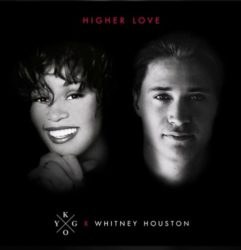 "Higher Love" by Kygo & Whitney Houston (Pop/Cover/EDM Remix)
Whitney passed away seven years ago this February, leaving behind an extensive body of work. Thankfully, artists like Kygo have been reimaging her library,  keeping her voice and music alive. This particular remix is based on a cover that Houston released on a 1990 Japanese special edition of her album I'm Your Baby Tonight. The original song is Steve Winwood's 1986 hit of the same name. Listening to all three songs in order illuminates the changes in popular music over the past 33 years. Their differences are subtle, especially when comparing the Winwood version to Whitney's 1990 track. The first 30 seconds of each adaptation show where the respective artist is taking the tune. Winwood and Whitney both proffer a 1980s vibe: synths, keyboards, powerful voices. The greatest difference between the two is Winwood's penchant for percussion; Houston's cover tones down the drums in favor of louder back-up vocals and a slightly different keyboard melody. Kygo brings a 21st Century ear to the beat, preferring standard EDM rhythms rather than the cheesiness of overzealous '80s synths. Kygo is smart to leave Whitney's vocals completely untouched, as they are undoubtedly the best part of the 2019 edition.
"Señorita" by Shawn Mendes & Camila Cabello (Latin/Pop)
Mendes and Cabello have been dropping hints on social media that a new collaboration was on the way for over six months, ramping the teasers up in recent weeks. The steamy nature of the single's simultaneously-released music videos suggest that the two have been waiting for the weather to heat up before showing the new song off. The plot of "Señorita" is its driving force in the charts, owing much to tween fans who love to speculate on the artists' private relationship. (In a move that could be coincidental — or a complete publicity stunt — Cabello broke up with her boyfriend the same week that she and Mendes's grope-fest in the videos came out.) Musically, the best part of this song is the way it takes on the vibe of the tale's location: Miami in the summer heat. Removing the constant/overly-high pitched "Ooh la la la" bits would've made the tune much less mind-numbing — but, let's face it,  in some senses that's what a Summer Pop jam is all about.
"Hate Me" by Ellie Goulding & Juice WRLD (Pop/Hip-Hop)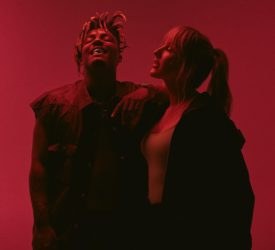 My visceral reaction to this song was slight disappointment, to the point of annoyance. These collaborators are great separately, but they did not come together well on this track. Goulding's intro (four lines that are repeated eight times throughout the three-minute single) comes off as a taunt that could inspire a schoolyard bully. She goes on to attempt to maintain a flow reminiscent of Juice WRLD's typical sound, but it sounds forced. What should be complementary to Juice's verse just ends up making him sound even better. His additions to the track are well done, as is Ellie's voice. If only they had directed her to sing rather than spit, the tune would've came together considerably better.
---
Deanna Costa is a recent graduate of Boston University's College of Communication, where she earned a B.S. in Journalism with a focus on Magazine Design. During her time at BU, she covered local concerts for on-campus publications in multiple formats. Outside of writing, she routinely interviewed artists and reviewed albums live on her weekly radio show, DJ-ed on campus events, and held the Studio Productions Director position in 2017. Currently, she is a full-time administrative assistant, a freelance music journalist, and a podcast co-host alongside her husband.