It would appear that Martin Phillipps and company are experiencing a late-career renaissance that bodes well for their future.
By Blake Maddux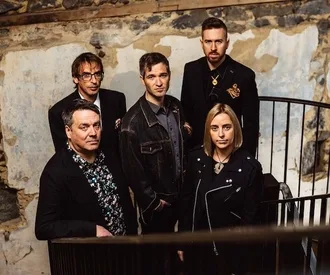 The last time The Chills toured the United States, President Bill Clinton was more than two years away from being impeached. More than two decades later, the New Zealanders have returned at a time when the current Oval Office occupant might be soon meet the same fate.
The 22-year gap was nothing personal; the band just didn't release anything besides a lone EP between 1996 and 2015. Thankfully, the latter year's LP Silver Bullets was critically and artistically successful enough to encourage Martin Phillipps and his bandmates to carry on. The band unveiled Snow Bound in September last year. Producing two albums in the space of three years certainly isn't anything exceptional. However, The Chills have done that only one previous time in their 34-year recording career. Thus, it would appear that Phillipps and company are experiencing a late-career renaissance that bodes well for their future.
There are probably some old fans who are glad the band is back, but presume that nothing on Snow Bound could approximate the beauty of "Kaleidoscope World," "Rolling Moon," "I Love My Leather Jacket," or "Heavenly Pop Hit." I direct these folks to "Bad Sugar," "Time to Atone," "Complex," and the title track. Newcomers, meanwhile, need not have heard anything other than this gorgeous record to appreciate them as much as any stalwart.
On Wednesday, the second date of The Chills' long-awaited return to America will transpire at the Middle East Downstairs. Martin Phillipps, the band's founder and sole constant in its 39-year existence, answered the following questions via email for The Arts Fuse
---
The Arts Fuse: If my sources and math are correct, the current lineup of The Chills is the longest-lasting one. What do you attribute this to?
Martin Phillipps: Mainly luck, but also a deliberate improvement of communication skills on my part and also within the band. We have proper meetings and they often include a "speak now or forever hold your peace" kind of period near the end. Todd Knudson (drums) and James Dickson (bass, although initially keyboards) have both been with me for twenty years this year. Erica Scally (violin, guitar, keyboards) joined about fifteen years ago and then Oli Wilson (keyboards, etc.) around ten years back. They believe in me and we know that we have something special together. This is the line-up that has toured twice through Europe/UK in the last five years and will now be touring the United States.
AF: What do you mean by saying that Snow Bound is "Hopefully a kind of Carole King Tapestry for aging punks"?
MP: I see similarities between the ageing [sic] punks of today and the shell-shocked flower-power generation in the early '70s, when everything seemed to be going backwards despite all their hard work and some very positive indications of change. Some of my songs are an attempt at addressing this feeling of hopelessness as a partial reaction to being told your worldview is now redundant by younger people who have nowhere near our level of experience with the historical complexities of the human experience.
AF: Do you care to speculate as to which songs from Snow Bound will someday rank alongside The Chills' other heavenly pop hits?
MP: I think that "Deep Belief" is one of the most important songs I have written and people are starting to pick up on that by themselves. "Lord of All I Survey" has been special live and also on the album right from the start. "Bad Sugar" seemed so obvious I almost didn't play it to anyone else, but it has become a song that is resonating with more and more people. "Complex" nearly didn't make the album either and, in fact, the band only heard my demo a week before we went into the studio. And then it really grew into quite a powerful song which has, again, already become a live favourite. Not everything works out with the time-constraints a band with our budget has and I regret that "In Harmony" did not become the monster of a song I hear in my head. Maybe that will join the short but important list of songs I would like to have another attempt at one day.
AF: What is your view of the music press and how has that view evolved over the decades?
MP: I would not be human if criticism did not hurt as my songs are my children but I also read fewer and fewer reviews where the writer has the depth and knowledge to place The Chills' material in its historical context. So I don't tend to take those very seriously. I just wish more people DID understand where my music fits in as our band is a great gateway into an extraordinary world of music which many would never otherwise be exposed to.
AF: Who are some of your favorite bands/singers from New Zealand whom Americans have probably not heard of?
MP: There are so many but of the older bands, it is a shame that more people do not know of the Able Tasmans and JPSE [the Jean-Paul Sartre Experience]. David Kilgour and Hamish Kilgour and Robert Scott, all from The Clean, continue to make great music as does the ever-inventive Shayne Carter (Straitjacket Fits, Dimmer, etc). Graeme Downes is about to release an extraordinary new Verlaines album and there is a great new wave of really fun Dunedin bands spearheaded by Soaked Oats. Nadia Reid and Tiny Ruins and, a personal favourite, Aldous Harding are all making incredible music and are obviously beginning to be noticed on the world stage.
AF: When was your last visit to Boston and what do you remember about it?
MP: It was many years ago and, amongst the whirlwind of tour memories, I do recall we had a great time and that I really wanted to see more of Boston.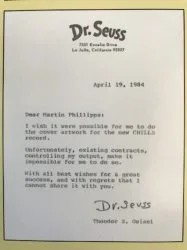 AF: The drummer on the 1996 album Sunburnt, Dave Mattacks, lives in Marblehead, a town north of Boston. Do you expect to see him at the show?
MP: I am so proud to be able to tell people that the legendary Dave Mattacks (and also Dave Gregory from XTC) stepped in at short notice to work on the Sunburnt album when my own band was turned away by British immigration, but we have not maintained contact as we live in quite separate worlds – both geographically and musically. I would love to see him again but, at the very least, I would love to pass on how thankful I am for his extraordinary (and calm) input within that high-pressured recording situation.
AF: What is the story behind your having asked Massachusetts native Dr. Seuss to do a Chills album cover?
MP: Like many from my generation, I had grown up loving the works of Dr Seuss and I thought it would be a great idea for him to design and draw, for the cover-art, the strange instruments he might imagine created the sounds on The Chills' Lost EP. But, as he kindly said, he was contractually unable to take on projects of that sort.
AF: Fill in the blank: "I, Martin Phillipps, wish that I were half the songwriter that _____ is."
MP: Lennon/McCartney
---
Blake Maddux is a freelance journalist who regularly contributes to the Arts Fuse, the Somerville Times, and the Beverly Citizen. He has also written for DigBoston, the ARTery, Lynn Happens, the Providence Journal, The Onion's A.V. Club, and the Columbus Dispatch. A native Ohioan, he moved to Boston in 2002 and currently lives with his wife and one-year-old twins–Elliot Samuel and Xander Jackson–in Salem, Massachusetts.