By Michael Ullman
Rosa Parks: Pure Love is a serious, substantial, and long work, alternately harsh and calming, one that I am sure should be seen as well as heard.
Rosa Parks: Pure Love, An Oratorio of Seven Songs , Wadada Leo Smith (TUM)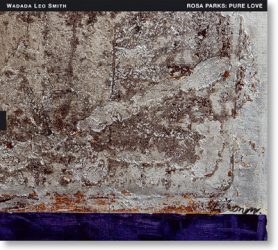 The origins of Wadada Leo Smith's fifteen part oratorio dedicated to the civil rights heroine Rosa Parks are complex. So is the work. The composition features, at various times: a trumpet quartet (Smith, Ted Daniel, Hugh Ragin, and Graham Haynes); a string quartet (RedKoral); a quartet of voices (Diamond Voices); electronics controlled by a person called Hardedge; and Pheeroan akLaff on drums. Smith tells us that it is "concerned with ideas and my meditation on the Civil Rights movement, and through lighting, photographs and video images, reconnecting history in the present." Ideally, Rosa Parks: Pure Love would be staged; Smith includes precise instructions on the lighting.
The piece was also propelled by personal history. Smith had just started these songs when his daughter was hit by a car and put into intensive care. When she was released, the family went to Nantucket to help her recuperate. Smith felt "anger and helplessness," but sought healing though his compositions. Somehow, he connects this situation, and these feelings, with memories of his emergence as a musician. Smith arrived in Chicago in January, 1967, he tells us, and on one "bright Sunday morning" went to Anthony Braxton's house, where he, Braxton, and violinist Leroy Jenkins played together. The results were magical: "We were affected in the biggest way with that music and the feeling it gave us." It was a group without a bass. "No music on paper, just music from the heart and mind of three pathfinders." The pathfinders went to Paris and participated in a now famous festival: "Festival Actuel," much of which was recorded on the Actuel label.
They almost didn't get to perform: the Art Ensemble of Chicago had destroyed the piano the night before, Joseph Jarman had performed on guitar, evidently naked at times, and the organizers had had enough of these Chicago people. They told Smith, Braxton, and Jenkins not to come. They came anyway, and insisted on performing. (They didn't get paid.) The reaction of the huge audience, many of whom probably came to hear the rock bands featured at the festival, was extreme: "People were screaming for joy, while others screamed angry insults. And there were fights." Eventually the trio was pelted with clogs of mud, while "we elevated our music higher, and higher, with creative inspiration." In Paris, the audience brought their own interruptions (noise-makers), and drove the band off the stage. Smith insisted that the musicians were "not disappointed, nor unhappy, we understood the power of music, and how it affected people's behavior."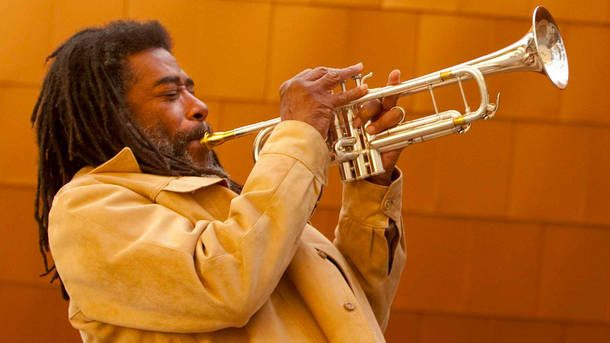 They started to call themselves the Creative Construction Company. Thus this oratorio dedicated to Rosa Parks, her courageous stand, and the civil rights movement is also connected to Smith and company's belief in the power of their creative music, and their courageous persistence in the face of hostility. The thematic glue is about being in conflict and then rising above it. To make this point clearer, Smith includes in his Rosa Parks oratorio excerpts from recordings by Anthony Braxton (For Alto, 1969), Leroy Jenkins (Solo Concert, 1977) and drummer Steve McCall (his solo on Air, 1977). The sampling is handled seamlessly: he makes what should sound like fragments fit snugly into the tapestry his present-day band is creating. It's what Smith would call reconnecting history in the present.
Rosa Parks: Pure Love contains seven songs and numerous musical interludes. The work begins with "Prelude: Journey," which sets out with harshly dissonant long tones from the trumpets over a drum solo, followed by equally harsh sounds from the string quartet. It's as if Smith is asserting that the protests were far from the first signs of dissident life in Alabama. The status quo is the harshness; the protests were part of a continuum of healing. The first section turns into an extended group improvisation, a "Vision Dance" in Smith's words, and then "Resistance and Unity." The next movement is written for string quartet and (eventually) trumpets: the strings sound tense, the trumpets serve as a force for quiet. That leads to the first song, "The Montgomery Bus Boycott," which starts off with this lyric: "Loving souls our hearts were forged in the fire of the burning bush." The song's language is not always so poetic, or biblical. "Change It!" Is a protest against our electoral system: "We have not a democracy/ When Twenty-Eight states have Fifty-Six senators/ California only two." The songs are sometimes prosy, uniformly slow, almost always in and out of tempo, and inevitably impressive. The piece is full of new sounds: the trumpet quartet's improvisations over high-pitched strings, a soprano singing — with a broad vibrato  — over shimmering strings, a drum solo set against an electronic background. There's a section called "Pure Love," but it's not filled with false or sugary optimistic. The second-to-last movement is "The Known World: Apartheid." Rosa Parks: Pure Love is a serious, substantial, and long work, alternately harsh and calming, one that I am sure should be seen as well as heard.
---
Michael Ullman studied classical clarinet and was educated at Harvard, the University of Chicago, and the U. of Michigan, from which he received a PhD in English. The author or co-author of two books on jazz, he has written on jazz and classical music for The Atlantic Monthly, The New Republic, High Fidelity, Stereophile, The Boston Phoenix, The Boston Globe, and other venues. His articles on Dickens, Joyce, Kipling, and others have appeared in academic journals. For over 20 years, he has written a bi-monthly jazz column for Fanfare Magazine, for which he also reviews classical music. At Tufts University, he teaches mostly modernist writers in the English Department and jazz and blues history in the Music Department. He plays piano badly.