By Jonathan Blumhofer
Pianist Jean-Efflam Bavouzet delivers some fine Mozart; conductor Hannu Lintu brings rhythmic energy and textural transparency to the music of Witold Lutoslawski; Ludovic Morlot and the Seattle Symphony Orchestra don't do right by Berlioz.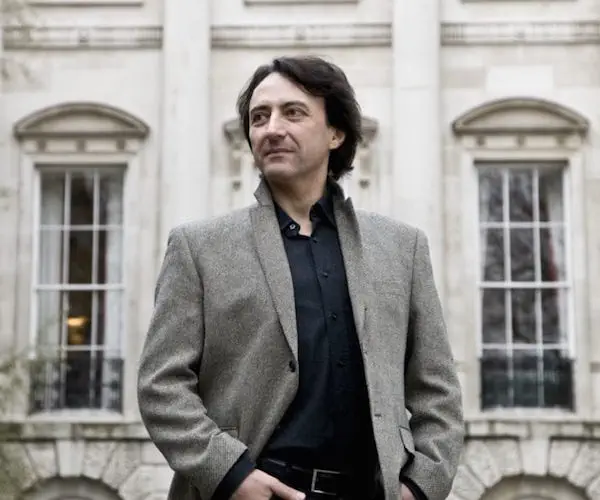 If you're familiar with the first two installments of Jean-Efflam Bavouzet's ongoing Mozart piano concerto cycle for Chandos, you basically know what to expect in the third, which pairs the 15th and 16th concertos with the E-flat-major Piano Quintet.
In a word (or two), Volume Three is brilliantly done.
Bavouzet is an elegant pianist, to be sure. His tone is pearly, the projection between his hands is carefully calibrated, and his articulations of the notes precise and even. But, above all, he's a musician's musician and he understands the dancing, singing impetus behind these marvelous scores. Accordingly, Bavouzet gets them to speak with a directness and energy that's invigorating.
In the B-flat-major Concerto no. 15, the outer movements offer a striking mix of tonal sheen and rhythmic bite. The short middle one presents a graceful contrast, Bavouzet executing its involved runs with warmth and a strong sense of direction.
A similar interpretive template marks the D-major Concerto (no. 16), whose opening martial tattoos define Bavouzet's discharge of the subsequent fast movements. But he's never at a loss for wit or charm: the first movement's second theme is sublimely done and the finale lacks for nothing in terms of exuberance. Nor does the central Andante want for character: its gentle dialogue between soloist and orchestra is played with compelling unanimity of purpose.
In both pieces, Bavouzet's matched gesture-for-gesture by the inspired, richly colorful accompaniment of the Manchester Camerata and conductor Gábor Tákacs-Nagy.
The Quintet for piano and winds receives a similarly-engaged reading. Its first movement is noble and expansive; the second, lushly songful; and the finale, droll and rollicking, its cadenza-for-five overflowing with vim. Bavouzet's joined by a terrific chamber ensemble: oboist Rachel Clegg, clarinetist Fiona Cross, bassoonist Ben Hudson, and hornist Naomi Atherton. All of them are on the same wavelength as the pianist (or maybe it's the other way around), playing with brio and color.
Ultimately, this is some fine Mozart that manages to capture the spirit of the music and the earthiness of the composer behind it at the same time. Strongly recommended.
---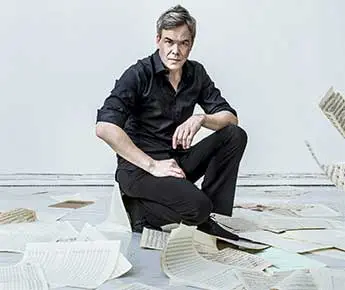 Is there a more precocious post-World War 2 first symphony than Witold Lutoslawski's? Though it owes a clear debt to Stravinsky and Bartók, it's hard to imagine one.
A four-movement essay that was finished in 1947, its manic outer movements frame a searing Adagio and deadpan Scherzo. If it lacks the overriding visionary quality of Lutoslawski's later, pioneering work, hints of what the future held do crop up, notably in the gunshot-like gestures of the first movement and the slow movement's sarcastic middle section.
Hannu Lintu's new recording of the piece with the Finnish Radio Symphony Orchestra (FRSO) highlights those moments and, on the whole, stands out for its rhythmic energy and textural transparency. True, it lacks some of the edge of Esa-Pekka Salonen's 2013 account of the same piece, but Lintu's is a persuasive, cogent interpretation of this overlooked, potent score all the same.
In Jeux vénetiens (Venetian Games), Lutoslawski's breakthrough 1961 score, Lintu teases out a reading of delicate precision and glorious fervor from the FRSO. Lutoslawski's fantastical percussion scoring rightly shines but so do the score's compelling lyrical episodes, especially the flute-and-harp writing in Part III.
Rounding out the album is Lutoslawski's valedictory Symphony no. 4, which nicely ties together the traditional and experimental qualities of the composer's style. Lintu's is a reading that provides the beautiful introductory section plenty of expressive weight. But it also moves smartly and with purpose. So does the quicker main section which, in this performance, is suitably weighty in its brawnier moments and, throughout, rendered with pristine clarity.
---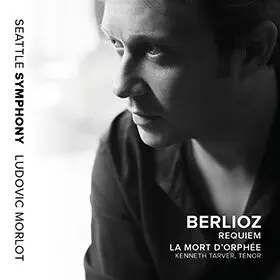 The Berlioz Requiem (or Grand messe des morts) is among the towering entries in the genre: Berlioz described his mindset while writing it as, basically, that of a man possessed, and its aural depictions of the apocalypse are among the most stunning in Western art.
You'd be hard-pressed to guess this, though, from the tepid, matter-of-fact reading of the piece Ludovic Morlot, the Seattle Symphony Orchestra, Chorale, and Seattle Pro Musica deliver in their new recording of the score.
To be fair, theirs is a competently played and sung take: nothing's sloppy or technically errant. But neither is there anything particularly compelling or stirring about it.
The "Introit" packs no mystery or terror: taken a hair too fast, it lacks tension and suggests little sense of the dramatic power of the liturgical text. Nor, really, does the "Lacrymosa," which starts strongly but soon becomes muddled.
To his credit, Morlot seems to have some fun with the spectacular climaxes of the "Tuba mirum" and "Judicare." But, again, his is a reading that, if it's not entirely neglecting Berlioz's tempo indications, doesn't take enough pleasure in the moments that require a step back or a slightly longer view, too intent as it is to get on to the next thing.
Other sections, like the "Rex tremendae" and "Quaerens me," come over well enough, and tenor Kenneth Tarver makes radiant work of his solos in the "Sanctus."
But none of that's enough to overcome the interpretive facelessness and emotional chilliness of this reading, one that's not helped by the choir's occasionally indistinct diction and some stiff competition (classic ones from Sir Colin Davis; more recent from Edward Gardner) already on the market.
---
Jonathan Blumhofer is a composer and violist who has been active in the greater Boston area since 2004. His music has received numerous awards and been performed by various ensembles, including the American Composers Orchestra, Kiev Philharmonic, Camerata Chicago, Xanthos Ensemble, and Juventas New Music Group. Since receiving his doctorate from Boston University in 2010, Jon has taught at Clark University, Worcester Polytechnic Institute, and online for the University of Phoenix, in addition to writing music criticism for the Worcester Telegram & Gazette.