Arts Fuse critics select the best in film, dance, visual art, theater, music, and author events for the coming weeks.
By The Arts Fuse Staff
Film
306 Hollywood
October 13 at 11 a.m.
At the Museum of Fine Arts Boston, MA
There have been wildly mixed reactions to this strange little film. "Like many other families, siblings Elan and Jonathan Bogarín regularly visited their grandmother, Annette Ontell. They have warm memories of her loving personality, her fussy habits when company was over, her silly idioms and the pride she took in the family's Jewish heritage. The pair began filming their grandmother about her life, love and other random asides. They did so for years until she died suddenly at age 93." (MFA) Think of a documentary that mixes Michael Gondry with Wes Anderson.
GlobeDocs Film Festival
October 9 through 14
Brattle Theatre, Cambridge, MA
Coolidge Corner Theatre in Brookline, MA
The GlobeDocs Film Festival, in conjunction with Hub Week, is a six-day documentary film festival featuring post-film conversations with Boston Globe journalists and special guests. Complete Schedule.
Ibero-American Film Festival
October 16 through 29
Wentworth Institute of Technology, Boston, MA
This Ibero-American Film Festival, which represents movies from Spanish and Portuguese speaking cultures, has been (unfortunately) under publicized. The festival screens award-winning movies that entertain, educate, empower, and create cross-cultural bridges with Boston's Latino, Spanish, Portuguese, and New England communities. Schedule of Films.
Boston Asian American Film Festival
October 18 through 28
Various locations: Brattle Theatre, Paramount Theater, Pao Arts Center, Boston Public Library
A thought-provoking, entertaining lineup of independent cinema: 14 films and 5 screening events; a workshop on Asian Americans in film. The festival turns 10 and is extending to another weekend! The screenings begin at the Brattle Theatre on Oct. 18: the rest of the programming will be at Paramount Center and various other venues. Schedule of Films.
The Boston Palestine Film Festival
October 19 through October 28
At the Museum of Fine Arts Boston, MA
The BPFF brings Palestine-related cinema, narratives, and culture to New England audiences with compelling and thought-provoking films, including documentaries, features, rare early works, video art pieces, and new films by emerging artists and youth. These works from directors around the world offer refreshingly honest, self-reflexive, and independent views of Palestine — its history, culture, and geographic dispersement. Schedule of Films.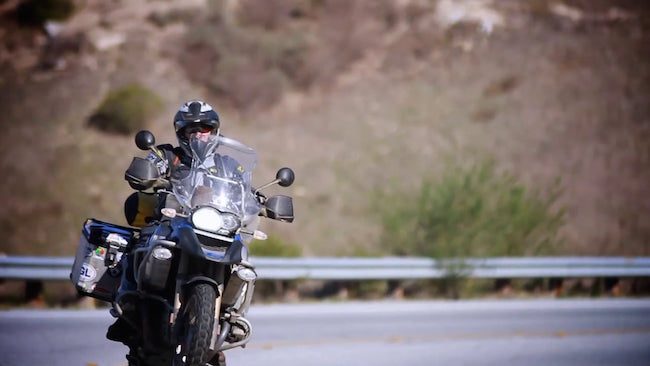 Where the Pavement Ends
October 21 at 3 p.m.
Institute of Contemporary Art in Boston, MA
The death of Michael Brown, shot by a Ferguson, Missouri police officer in 2014, was national news after protests erupted there. But the history of Ferguson, a formerly whites-only "sundown town " — and the neighboring black town of Kinloch, now semi-abandoned — have not been explored. Incorporating reflections of residents of Kinloch and Ferguson (including Gillooly, who grew up in Ferguson), Where the Pavement Ends explores the relationship between these two towns. Starting off in the '60s, when a roadblock divided then-white Ferguson from black Kinloch, the documentary presents a micro-history of race relations in America. Filmmakers Jane Gillooly, Khary Saeed Jones, and Aparna Agrawal will be in attendance.
— Tim Jackson
---
Jazz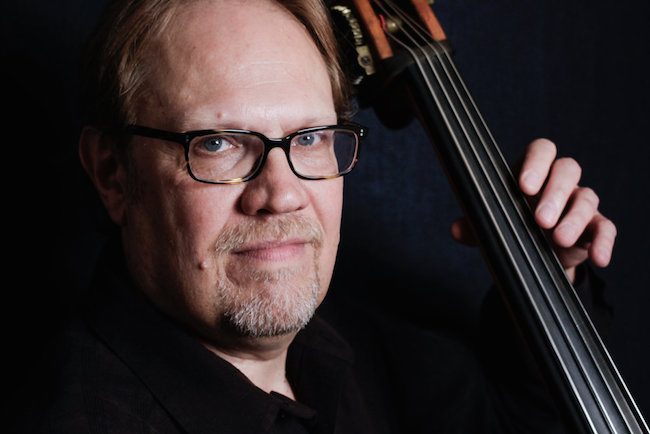 Bruno Raberg Trio
October 17 at 7:30 p.m.
Regattabar, Boston, MA.
One of the esteemed masters of the Boston scene, bassist Bruno Raberg, celebrates the release of a new trio CD (Tailwind) with his mates from that album, pianist Bruce Barth, and drummer Adam Cruz.
Lewis Porter-Phil Scarff
October 17 at 8 p.m.
Outpost 186, Cambridge, MA.
Pianist, composer, and scholar Lewis Porter (his Coltrane biography is essential) and saxophonist (and Indian music avatar) Phil Scarff have joined forces for Three Minutes to Four. They celebrate its release with this "evening of jazz, ragas, and free improvisation." Joining them are bassist John Funkhouser and drummer Bertram Lehmann.
Noah Preminger
October 18 at 8 p.m.
Scullers Jazz Club, Boston, MA
The superb 32-year-old tenor saxophonist Noah Preminger has covered ballad standards, Delta blues, Chopin, and the socially aware side of contemporary pop (Bob Dylan, George Harrison, Bruce Hornsby) — all with equal conviction and fervor. This show includes the fine band from his latest album, Genuinity: trumpeter Jason Palmer, bassist Kim Cass, and drummer Dan Weiss.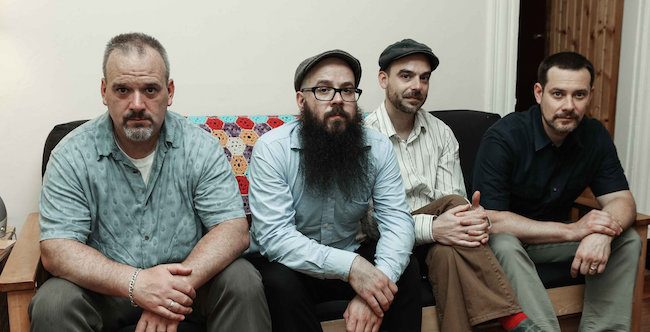 Dylan Jack Quartet
October 19 at 8 p.m.
Third Life Studio, Somerville, MA.
Drummer Dylan Jack's quartet combines lyrical writing and collective free improvisation, and the players are all top-notch: Todd Brunel on clarinets and soprano sax, Eric Hofbauer on guitar, and bassist Tony Leva. A 2017 album, Diagrams, and a planned follow-up gives this group the advantage of being a serious going concern rather than a one-off.
— Jon Garelick
Jerry Bergonzi (ts), with other players to be announced (at 830 p.m.) and The Fringe [George Garzone (ts/ss), John Lockwood (b), Bob Gullotti (dm)] (at 10:30 p.m.) – The Lilypad, Cambridge, October 8.
Bergonzi, a saxophone giant, and The Fringe, one of the greatest free-jazz ensembles in the world, featuring fellow giant Garzone, play regularly at The Lilypad, leaving most concertgoers slack-jawed in astonishment at the sheer virtuosity on display. Don't take them for granted. You should see them at least once a year – why not this Monday?  OK, then, go next Monday.
Messenger Legacy Band [Brian Lynch (tp), Bobby Watson (as), Bill Pierce (ts), Geoff Keezer (p), Essiet Essiet (b), Ralph Peterson (dm)] – Scullers, Boston, October 11 at 8 p.m..
Ralph Peterson has taken on a noble challenge – keeping alive the great tradition of Art Blakey's Jazz Messengers, a band that was the finishing school for a whole generation of post-bop players. The front line for this gig is stellar. Bobby Watson (a Blakey vet himself) and Brian Lynch are both first-rate tunesmiths who have contributed mightily to the Legacy band's book, and Bill Pierce (another Blakey vet) is a Boston veteran with many long-time fans here, who will just have been honored with an all-star Berklee tribute. All three of them are crackerjack soloists. With the foundation of Keezer, Essiet and Peterson, this should be a brilliant evening. YouTube video of the band at Berklee.
Hot Tuna [Jorma Kaukonen (g) & Jack Casady (e-b)] – Cabot Theater, Beverly, October 12 at 8 p.m.
It will not be nostalgia to see two of the most brilliant rock virtuosi of all time in the intimate setting where they have been their most adventurous. This gig is billed as "acoustic," which means Kaukonen will likely concentrate on the hollow-body guitar and there will be no drummer. There will be blues, but it will not be blues as you imagine it. And with the recent death of Marty Balin, expect some Jefferson Airplane reminiscences as well. Not "jazz," per se, but certainly worth hearing.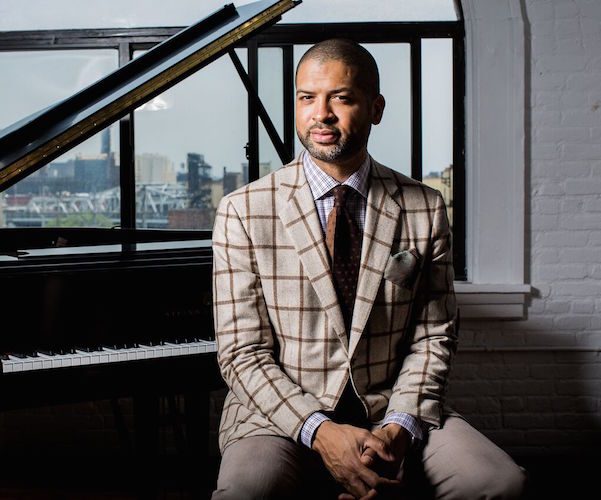 Jason Moran (p) and the Bandwagon [ Tarus Mateen (b/e-b) & Nasheet Waits (dm] – Barbara Lee Family Foundation Theater at the Institute for Contemporary Art Boston, October 12 at 8 p.m.
Any chance to see the innovative pianist Jason Moran and his longstanding rhythm partners is something to take note of, but this performance, in the ICA's acoustically beautiful concert space, is especially worthwhile because it spotlights Moran's debut as an exhibiting artist in other media. Elsewhere in the building, the ICA is presenting a show of his collaborations with visual artists, including Lorna Simpson, Glenn Ligon, Joan Jonas, and Stan Douglas, along with displays of his own sculptural pieces and charcoal drawings, Go early on October 12, see the visuals with both eyes, and then listen to the music with both ears. If you can't make the concert, the exhibition runs from through January 21, 2019.
Christian Sands (kb), w. Caio Afiune (g), Eric Wheeler (b), Jonathan Barber (dm), and "guests to be announced" – Scullers, October 12 at 8 p.m.
Sands is gifted, no doubt, and he'll probably bring along some great additions to this solid rhythm section. Above is a YouTube video of Sands with Eric Wheeler playing "I Got Rhythm," which begins with a solo statement that shows off his beautiful technique and the impressive independence of his two hands; when the rhythm comes in, this unit really catches fire.
Jerry Bergonzi (ts), with other players to be announced (at 8:30 p.m.) and The Fringe [George Garzone (ts/ss), John Lockwood (b), Bob Gullotti (dm)] (at 10:30 p.m.) – The Lilypad, October 15. See October 8. If you missed them last week, see them tonight.
Paquito D'Rivera (as/ss/cl), w. Diego Urcola (tp /v-tb), Alex Brown (p), Oscar Stagnaro (b), Mark Walker (dm) – At the Regattabar, October 19 at 7:30 and 10 p.m.
Paquito's mastery of the reeds is something we now tend to take for granted – although the chance to see one of the great Cuban virtuosi should never be ignored. The addition of Diego Urcola, a talented and simpatico brass player, and what promises to be a strong rhythm section, put this gig high on the list.
Jerry Bergonzi (ts), with other players to be announced (at 8:30 p.m.) and The Fringe [George Garzone (ts/ss), John Lockwood (b), Bob Gullotti (dm)] (at 10:30 p.m.) – The Lilypad, October 22.
What, you STILL haven't been to see them?
— Steve Elman
Téka: Watercolors of Brazil
October 23 at 7:30 p.m.
Regattabar, Cambridge, MA
The stunning California-based Brazilian singer and guitarist Téka Penteriche, who spent some time studying at Berklee, returns to the area with her lilting, swinging take on the best of bossa nova, samba, and jazz. Accompanying her will be three of the tastiest Brazilian players, all with ties to the Boston area: Ebinho Cardoso on bass, Hélio Alves on piano, and Tiago Michelin.
–– Evelyn Rosenthal
---
Dance
Dancing through the Galleries
October 11 through 25
Isabella Stewart Gardner Museum, Boston, MA
Experience the galleries of the Isabella Stewart Gardner Museum in a new way this fall with dancer-led tours choreographed by the Museum's first Choreographer-in-Residence, Peter DiMuro. Part of a new initiative to make the galleries more 'animated,' the tours showcase human interaction with the museum's artworks and outdoor greenery, using professional dancers and community members of all ages, dance backgrounds, and abilities. The series includes a special performance at the October 18th Third Thursday event.
Racines Black Dance Festival
October 19 at 8 p.m.
Roxbury Community College, Boston, MA
The second annual Racines Black Dance Festival returns after its successful first year, presenting "the rich legacy of Black Dance" to Greater Boston. A general admission performance opens the festival, followed by a weekend of dance classes ranging from Guinean and Sabar to Lindy-Hop and Afro-Cuban.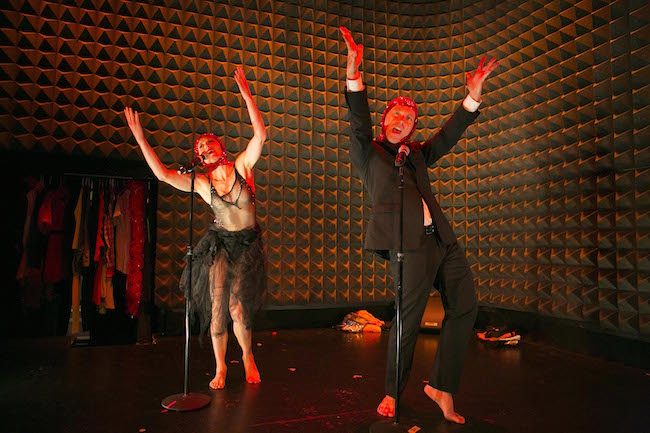 PLACES PLEASE!
October 19 & 20 at 8 p.m.
Institute of Contemporary Art, Boston, MA
World Music/CRASHarts presents the Boston premiere of PLACES PLEASE! The performances reunites KEIGWIN + COMPANY founding choreographers Nicole Wolcott and Larry Keigwin in a theatrical duet that aims to capture the anxiety and levity of life behind the scenes before the theater curtain rises. Guest appearances will be made by local dancers Lorraine Chapman, Alexander Davis, and Lynn Modell.
Further afield…
Late Nights on Air
October 19 at 8 p.m.
Jorgensen Center for the Performing Arts at University of Connecticut, Storrs, CT
Described by the New York Times as "contemporary dance's renaissance man," internationally acclaimed choreographer, dancer, and media artist Jonah Bokaer brings his international collective of performance artists to Connecticut for the world premiere of his newest work, Late Nights on Air. Bokaer's multi-disciplinary choreography is accompanied by live music, featuring Angela and Jennifer Chun, and an original score by composer Nico Muhly. Combining light, space, graphics, animation, projection, and a set by architect Charles Renfro, Late Nights on Air will no doubt proffer a visually striking world onstage.
— Merli V. Guerra
---
Visual Arts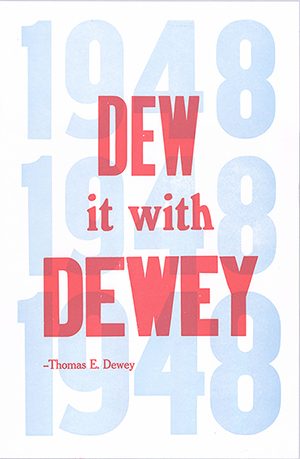 Sofie Hodara and Martha Rettig: In Pursuit of Happiness
Bromfield Gallery, 450 Harrison Avenue, Boston, MA
An exhibit that sets out to unsettle viewers with impish, but well thought out, humor. This bold presentation of letter-pressed broadsides draws on an augmented reality (AR) experience: "A technology that allows us to use our smartphones to overlay digital information into the physical environment to augment, or enhance what one sees, hears and feels."  The goal is to satirize presidential campaign slogans from over the last 150 years. American values — wittily questioned.
Lorraine O'Grady: Family Gained
Henry and Lois Foster Gallery, Museum of Fine Arts, 465 Huntington Avenue, Boston, MA
Through December 2
The revelation of an unexpected family tree. After the death of her sister, Boston born New York based artist Lorraine O'Grady (b. 1934) traveled to Cairo, Egypt to find herself surrounded by a  many faces that looked like her own. After extensive research, she uncovered cultural and visual parallels between her family of Jamaican immigrants and the ancient Egyptians of the Amarna period of Nefertiti and Akhenaton.
This exhibit of 16 diptychs of color photographs celebrates the museum's most recent acquisition of the artist's work, "Miscegenated Family Album" (1980/1994).
Uneasy Beauty: Discomfort in Contemporary Adornment
Fuller Craft Museum, 455 Oak Street, Brockton, MA
Through April 21
75 unusual (and contemporary) objects of wearable 'art' work explore the connections between bodily discomfort and how we choose to decorate and adorn ourselves. This show spotlights strange yet fascinating examples of fashion, the physical, emotional, and intellectual implications of this social custom examined by way of uneasy objects of so-called beauty, objects that constrain, irritate, and touch on sensitive cultural and political issues.
George Shaw: A Corner of a Foreign Field
Yale Center for British Art, 1080 Chapel Street, New Haven, CT
Through December 30
George Shaw, one of Britain's foremost contemporary painters and Turner prize nominee, is receiving his first show in the United States. The occasion is not to be missed — this massive exhibition consists of nearly seventy of his paintings, over sixty drawings as well as numerous prints and sketchbook materials. Shaw's often praised but sometimes controversial work offers an extraordinarily skillful yet obsessive meditation on the landscape, culture, and moody atmosphere of England's Midlands anchored by the cities of Birmingham, Derby, and Coventry.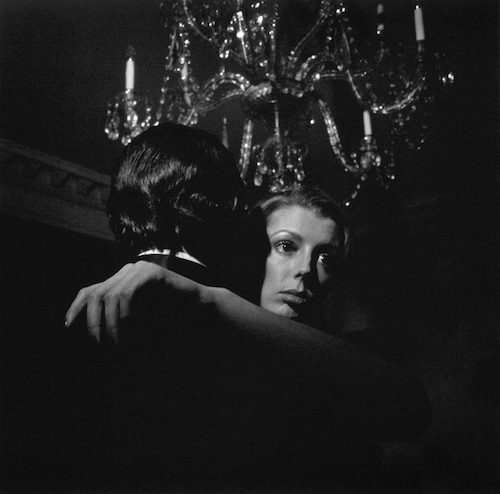 Larry Fink: Primal Empathy
Dewey Family Gallery, deCordova Sculpture Park and Museum, 51 Sandy Pond Road, Lincoln, MA
October 19 through March 10
This unprecedented exhibit of 40 black and white photographs documents renowned photographer Larry Fink's lengthy and prolific career. The show includes work on loan from the artist's studio, photos that document protests from the '60's as well as today. Themes include coming of age, demonstration, duality, and the transformation of desire. His pictures exude a critical compassion for the human condition, a sympathy that ignores social boundaries.
About his photographs, Fink insists that "empathy isn't necessarily only about goodness or about, 'Oh, I empathize with you' as in sorrow, or something sentimental. Empathy, in my way of thinking about it, is more primal: it's an animality informed by complex consciousness. It could involve any emotion."
Claes Oldenburg: Shelf Life
Through December 2
Henry and Lois Foster Gallery, Museum of Fine Arts, 465 Huntington Avenue, Boston, MA
An engaging show that focuses on artistic process as a means to explore transformations generated by time and value. Exhibited alongside 17th century Dutch still life paintings, Claes Oldenburg's Shelf Life (2017) features 15 mixed media works — intimate vignettes of seemingly random objects meticulously arranged on a set of custom-made wooden shelves. The exhibition is a playful compendium of objects and ideas that reflect the artist's life and practice. It draws significant inspiration from Oldenburg's iconic Pop art exhibition, The Store (1961). Approaching the latest period in his career, Oldenburg, now 89 years old, explains that this is "a time to decide what one keeps."
Carrie Mae Weems: Strategies of Engagement
Through December 13
McMullen Museum of Art, Boston College, 2101 Commonwealth Avenue, Boston, MA
An innovative re-contextualizing of history – this expansive exhibition showcases thirty years of this renowned American artist's cutting edge work. In recreated installations, ranging from the celebrated to the rarely exhibited, viewers are immersed in a critical exploration of our dark past — examinations of its systems of power and injustice. The goal is to incite new conversations regarding today's social political climate.
Jason Moran
Through January 21, 2019
Institute of Contemporary Art, 25 Harbor Shore Drive, Boston, MA
Jazz and visual arts combine in this talented interdisciplinary artist's creations. Moran's installations are inspired by famous venues from past eras such as New York's Slugs Saloon, open from 1964 to the early 1970s. During the course of the exhibition, his sculptural work will become a 'happening scene' for several musical performances.
– Aimee Cotnoir
---
Theater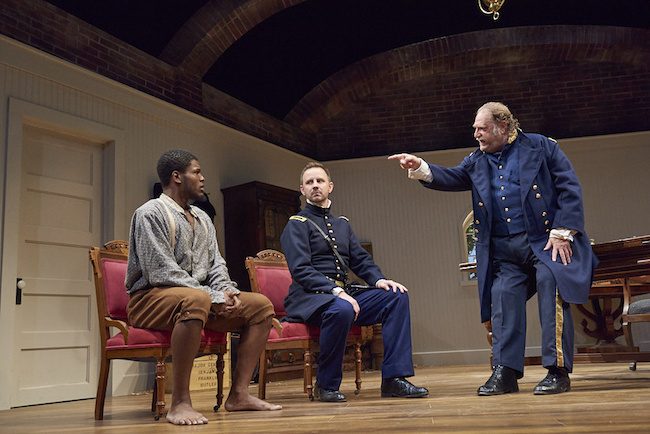 Ben Butler by Richard Strand. Directed by Daniel Burson.  Staged by Portland Stage,  25 Forest Ave, Portland, ME, through October 21.
"When a runaway slave demands sanctuary at a Union Army garrison, the General in charge is faced with a moral quandary: follow the letter of the law, or make a game-changing move that could alter the course of US history? Based on true occurrences that happened to General Benjamin Butler who graduated from Colby College in Maine in 1838, and was admitted to the Massachusetts Bar in 1840. During part of the Civil War, he commanded Fort Monroe." Arts Fuse review
Between Riverside and Crazy by Stephen Adly Guirgis. Directed by Tiffany Nichole Greene. Staged by Speakeasy Stage Company at the Boston Center for the Arts, Calderwood Pavilion, 527 Tremont Street, Boston, MA, through October 13.
Winter of the 2015 Pulitzer Prize for Drama, Stephen Adly Guirgis' "dark urban comedy explores, with both street-smart wit and disarming tenderness, the slippery nature of justice, and the grit it takes to move on." Arts Fuse review
Oslo by by J.T. Rogers. Directed by Peter Hackett. Staged by Northern Stage at the Barrette Center for the Arts, 74 Gates Street, White River Junction, VT, through October 21.
"Inspired by the true story of the back-channel talks, unlikely friendships, and quiet heroics that led to the Oslo Peace Accords between the Israelis and the Palestinians, Oslo is a deeply personal story set against a complex historical canvas, a story about the individuals behind world history and their all too human ambitions." Winner of the 2017 Tony Award for Best Play – a regional premiere.
Macbeth by William Shakespeare, via a modern verse translation by Migdalia Cruz.
Directed by Dawn Meredith Simmons. Staged by the Actors Shakespeare Project at the United Parish, 210 Harvard Street, Brookline, MA, through November 11.
A world premiere of a verse version of Shakespeare's tragedy, generated by the Hitz Shakespeare Translation Project as part of the "Play On!" Project of the Oregon Shakespeare Festival. Arts Fuse review
Naked by Luigi Pirandello in a new version by Nicholas Wright. Directed by Eric Hill. At The Unicorn Theatre's Larry Vaber Stage, Berkshire Theater Group's Stockbridge Campus, 6 East Street, Stockbridge, MA, through October 28.
Don't miss an opportunity to see a play by one of drama's most penetrating masters. This script "delves deep into the struggle of self-identity, and the tendency to skew reality to benefit desires of the heart." Arts Fuse review
El Huracán by Charise Castro Smith. Directed by Laurie Woolery. Presented by Yale Rep in collaboration with The Sol Project at the University Theatre, 222 York Street, New Haven, through October 20.
World premiere of a climate change savvy script: "An epic hurricane threatens Miami. A mother and daughter ready themselves for the storm as Abuela takes shelter in a world of memory, music, and magic."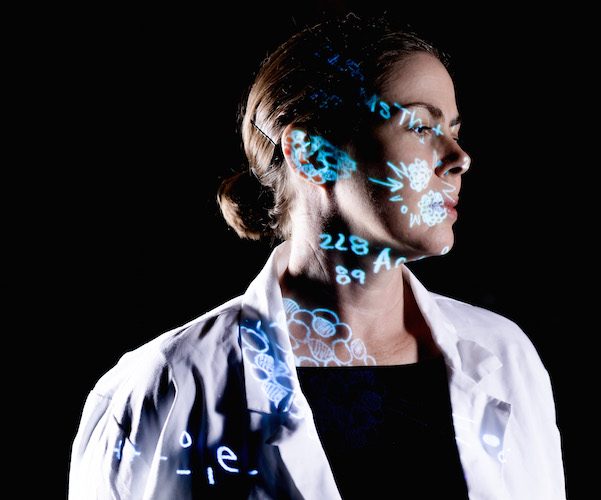 Delicate Particle Logic by Jennifer Blackmer. Staged by Flat Earth Theatre at The Mosesian Center for the Arts, Watertown, MA, through October 13.
This no doubt brainy script "fuses art and science to unpack questions about the discovery and subsequent usage of atomic fission." Arts Fuse review
My Station in Life by Ken Riaf. Directed by Robert Walsh. At the Gloucester Stage Company, 267 East Main Street, Gloucester, MA, October 12 through 28.
A world premiere production of a play by a local dramatist: "What's the difference between selling and selling out? From the rubble of his studio dungeon, Simon Geller, the last standing single-handed radio operator in the country, broadcasts commercial free classical music from Gloucester – the town that loves and endures his peculiar presence."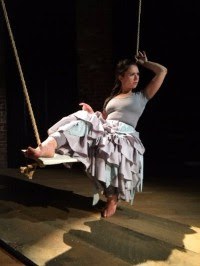 Picnic At Hanging Rock, an adaptation of Joan Lindsay's novel by Tom Wright. Directed by Matthew Woods. Staged by imaginary beasts at the Charlestown Working Theater, 442 Bunker Hill Street, Charlestown, MA, October 12 through 27.
"The beasts are pleased to present the regional premiere by a fringe company of a thrilling new adaptation of Joan Lindsay's much-loved novel, Picnic at Hanging Rock. This enigmatic take on the Australian classic examines our imaginative longings and fears while weaving a chilling tale of repressed emotions and simmering violence."
The Tragic Ecstasy of Girlhood by Kira Rockwell. Directed by Leila Ghaemi. A BU New Play Initiative production, produced by Boston Playwrights' Theatre and the Boston University College of Fine Arts School of Theatre at the Boston Playwrights' Theatre, 949 Commonwealth Avenue, October 11 through 21.
"Five teenage girls in a Texas residential care facility [search] for ways to cope following the suicide of one of their housemates. The play was inspired by dramatist Rockwell's experiences as a recreation coordinator at just such a facility in the years before she moved to Boston."
Equivocation by Bill Cain. Directed by Christopher V. Edwards. Staged by Actors' Shakespeare Project at the United Parish in Brookline, 210 Harvard Street, Brookline, MA, October 11 through November 20.
"It is England,1605, and a terrorist plot to assassinate the King of England, James I, and blow up Parliament with barrels of gunpowder has been foiled. Prime Minister Robert Cecil commissions William Shakespeare to write a lasting history of the failed plot. King James wants a play and he wants witches. As Shakespeare wrestles with the dilemma of being a propagandist playwright in service to the Crown, his company of fellow actors at the Globe Theatre explore the new play and find the story might just be a political cover."
Will Ben Jonson make an appearance in this play? He was personally involved in the events surrounding the Gunpowder Plot. The playwright was seen in the company of plotters in the month before the events of November 1605. Fans of Ben will be curious.
All My Sons by Arthur Miller. Directed by Joe Juknievich. Staged by Praxis Stage at Chelsea Theatre Works, 189 Winnisimmet St, Chelsea, MA, October 11 through 27.
Another run around the track for this warhorse — in the right hands it still has some kick left. "An emotionally devastating depiction of a family that is torn apart by the secrets it keeps and the responsibilities from which it tries to run."
Fun Home Music by Jeanine Tesori, Book and Lyrics by Lisa Kron. Based on the graphic novel by Alison Bechdel. Staged by SpeakEasy Stage Company at the Calderwood Pavilion at the Boston Center for the Arts, 527 Tremont Street in Boston, MA, October 19 through November 24.
The show won five Tony Awards, including Best Musical. Featuring music by Jeanine Tesori, and a book and lyrics by Lisa Kron, this "is a landmark musical about seeing one's parents through grown-up eyes. Based on Ms. Bechdel's best-selling memoir of the same name, this groundbreaking musical introduces us to Alison at three different ages, revealing memories that celebrate the curiousity of childhood, the challenges of coming out, and the complexities of family."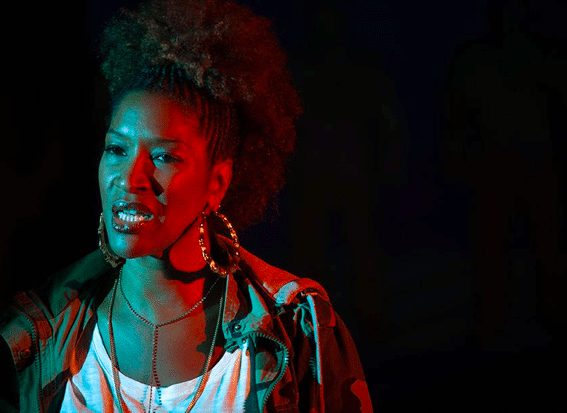 The Peculiar Patriot, written and directed by Liza Jessie Peterson. At the Emerson Paramount Center's Jackie Liebergott Black Box, 559 Washington St, Boston, MA October 17 through 28.
"Inspired by her decades-long work with prison populations, including on the notorious Riker's Island, Liza Jessie Peterson's timely and urgent one-person show unpacks the human impact of mass incarceration in America."
— Bill Marx
---
Classical Music
Lintu conducts Bartók
Presented by Boston Symphony Orchestra
October 11-13, 8 p.m. (1:30 p.m. on Friday)
Symphony Hall, Boston, MA
The BSO returns to action with a program showcasing the orchestra's individual sections: Stravinsky's Symphonies for Wind Instruments, Tchaikovsky's Serenade for Strings, and Bartók's Concerto for Orchestra. The excellent Finnish conductor Hannu Lintu makes his BSO debut.
The Barber of Seville
Presented by Boston Lyric Opera
October 12-21, 7:30 p.m. (3 p.m. on Sundays)
Emerson Cutler Majestic Theater, Boston, MA
BLO kicks off its year with Rossini's enduring comedy in a new production by Rosetta Cucchi. Matthew Worth sings Figaro, Daniela Mack is Rosina, and Jesus Garcia plays Almaviva. David Angus conducts.
Randall Hodgkinson plays Beethoven
Presented by the Concord Orchestra
October 12 and 13, 8 p.m.
51 Walden, Concord, MA
Pianist Hodgkinson is the soloist in Beethoven's Piano Concerto no. 2, part of the Concord Orchestra's season-opening program. Carl Nielsen's exuberant Maskerade Overture and Schubert's Symphony no. 9 frame the evening, which also includes Bernard Hoffer's In Memoriam Lore.
Jonah Ellsworth plays Dvorak
Presented by Boston Philharmonic Orchestra
October 18 (at 7 p.m.), 20 (at 8 p.m.), and 21 (at 3 p.m.)
Sanders Theater, Cambridge (Thursday and Sunday), Jordan Hall, Boston (Friday), MA
The BPO opens its year with Dvorak's evergreen Cello Concerto, with the young virtuoso Ellsworth taking a star turn in the solo part. It's bracketed by Mikhail Glinka's kinetic Overture to Ruslan and Lyudmilla and Brahms's mighty Symphony no. 1.
John Harbison's Remembering Gatsby
Presented by Boston Symphony Orchestra
October 18-20 and 23, 8 p.m. (1:30 p.m. on Friday)
Symphony Hall, Boston, MA
The BSO's year-long celebration of John Harbison's 80th birthday begins with this short – but utterly ingratiating – anticipation of his late-'90s opera, The Great Gatsby. Elsewhere on the program, Garrick Ohlsson plays Rachmaninov's Piano Concerto no. 1 and Ken-David Masur leads selections from Prokofiev's Romeo and Juliet.
Time Release
Presented by Boston Modern Orchestra Project
October 19, 8 p.m.
Jordan Hall, Boston, MA
Two pieces by Steven Mackey – Tonic and Time Release – frame BMOP's first offering of the year. The latter showcases the extraordinary percussionist Colin Currie. Hannah Lash's Harp Concerto no. 2 (with the composer as soloist) and Harold Meltzer's Vision Machine fill out the program.
If From the Distance
Presented by Boston Musica Viva
October 20, 8 p.m.
Kresge Auditorium, Cambridge, MA
BMV opens its fiftieth-anniversary season with the world premiere of a Hölderlin adaptation by John Harbison – If From the Distance – that features soprano Lucy Fitz Gibbon. Further pieces with ties to the ensemble's illustrious history (by Niccolo Castiglioni, Judith Weir, and Gunther Schuller) and a second world premiere (Eitan Steinberg's Bagatella Molto Viva) round out the night.
— Jonathan Blumhofer
Missa Cuiusvis toni: Ockeghem@600, Concert 8
October 13 at 8 p.m.
First Church, 11 Garden St, Cambridge, MA
(Also at at St. Cecilia's Parish on October 11 at 7:30 PM.
This season the lauded vocal group Blue Heron is presenting the complete works of Johannes Ockeghem via pieces that feature the composer at his most technically astonishing. The troupe is opening the season with the "Mass on whatever tone you please."
where past and future meet
October 13 at 8 p.m. and October 14 at 4 p.m.
First Church in Boston, 66 Marlborough Street, Boston, MA
Chameleon Arts Ensemble of Boston presents "some of the most fascinating works of art come at a turning point, a pivotal moment in the artist's development. Strauss' early sonata foreshadows his heroic voice, and the Chamber Symphony is a major signpost in Schoenberg's stylistic evolution, pushing tonal harmony to its limit. Beethoven's coming-out statement represents both the apex of Classical models and the starting point for his high drama to come."
Music of Couperin, Montéclair, Gervais & Renier
October 19 at 8 p.m.
At the Gordon Chapel, Old South Church, 645 Boylston Street, Boston, MA
Les Bostonades "kicks off its 20182019 season with return of the internationally acclaimed tenor Zachary Wilder. "The concert, "Les Goûts réunis," whose title is taken from a collection of chamber works by François Couperin (16681733), celebrates music of the reunited tastes of French and Italian styles from the first half of the 18th century."
First Ladies
October 20 at 8 p.m.
At the Eliot Church of Newton, 474 Centre Street, Newton, MA
October 21 at 4 p.m.
At the Lindsey Chapel, Boston, MA
Cappella Clausura presents a concert presenting works by Amy Beach, Rebecca Clarke, Patricia Van Ness, and others.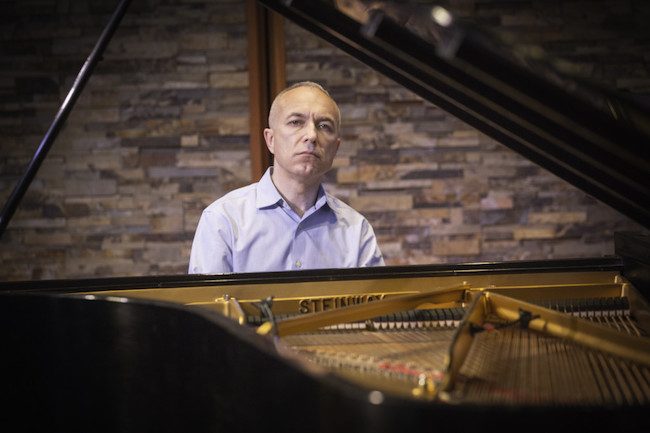 Glissando Concert II
October 21 at 4 p.m.
At the First Church, 66 Marlborough Street, Boston, MA
"Bach's Six Partitas are universally beloved. They are brilliant and profound, and they have inspired and instructed generations of keyboard players. Bach published them in 1731 "for the delectation of spirits of music lovers." Sergey Schepkin will perform all six of them in one sitting."
— Susan Miron
---
Roots and World Music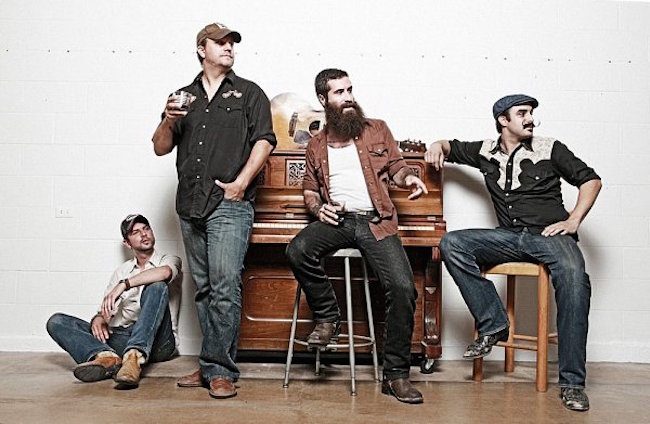 JP Harris & the Tough Choices w/ Hayley Thompson-King
October 16
At Atwoods Tavern, Cambridge, MA
It's tough for a performer in a long-established popular-music style to decide how much self-awareness should be involved. Too much and spontaneous entertainment dies — everything feels like an inside joke. Too little risks not timelessness but triviality.
When modern honky-tonker J.P. Harris deals with wild nights with wilder women, life on the road drunk as a toad, hard times and harder luck, he strikes exactly the right tone of self-awareness. He knows these are oft-told tales, but all the way through his new Sometimes Dogs Bark at Nothing (JP Harris/Free Dirt) he shows how to make them fresh enough again.
"I Only Drink Alone" displays enough party-man scars to make you sip the 80-proof solitude one more time. The irony of "Jimmy's Dead And Gone" starts with the title — the Jimmy has to be Rodgers and Harris is upfront that writing a train song is not of this moment, though by then you're so busy rolling down the rails with him you don't mind. The album highlights are two tracks in the middle. "Sometimes Dogs Bark at Nothing" strings together unanswerable mysteries both tiny and profound and "Hard Road" makes a strong case for the roads described being those of life and includes an unforgettable scne of Moses going nutso in a dive bar. Can't emphasize enough how apt it is that Harris's venue here has "Tavern" in its name.
— Milo Miles
A Hawk and a Hacksaw with Damon & Naomi
October 9
Atwood's Tavern, Cambridge, MA
The duo of accordionist Jeremy Barnes and violinist Heather Trost have been diving deep into Eastern European folk traditions for well over a decade. It's been quite a while since their melodic explorations have been heard in Boston. They share the bill with Damon and Naomi, the first couple of Boston weird folk.
Tower of Power
October 10 at Hanover Theater, Worcester, MA
October 12 at Lynn Auditorium, Lynn, MA
October 13 at Zeiterion Theater, New Bedford, MA
The Oakland funk horn band is celebrating its 50th anniversary with a barnstorming tour and a slick new LP, Soul Side of Town, which introduces new lead singer Marcus Scott. Founding members Emilio Castillo and Stephen "Doc" Kupka continue to anchor the horn section.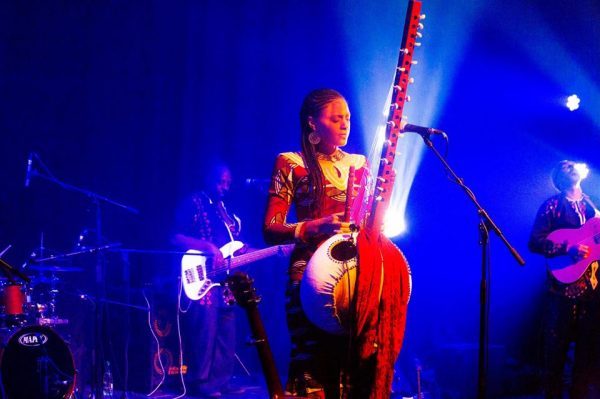 Sona Jobarteh Band
October 11
Somerville Theater, Somerville, MA
For generations the West African kora has been primarily played by men, but Sona Jobareth has changed that in a big way. She's the next rising star of African music and her music has a lot to say.
J Edwards
October 13
Razor's Edge Barbershop, Somerville
For years, barbershops have served as ticket outlets for soul and gospel concerts. Now the music is coming to a barbershop itself as the soulful country drawl of J Edwards performs at a haircut and shave emporium in Somerville.
Blue Highway and Danny Paisley and the Southern Grass
October 20
National Heritage Museum, Lexington, MA
Two of the best bands in bluegrass, the Nashville all-star combo Blue Highway and Pennsylvania's traditional stalwarts Danny Paisley and the Southern Grass, pair up for this Boston Bluegrass Union-sponsored event. Feel free to bring an acoustic instrument for picking in the lobby before the show and during intermission.
Zornitsa and The Music of Turkish Women Composers
October 22
Club Passim, Cambridge, MA
The monthly 'Small World Big Ears' series at Club Passim continues with another intriguing double bill: the male Bulgarian choir Zornitsa and a Boston quartet that specializes in performing the compositions of female Ottoman composers, including works that date back to the 16th Century.
— Noah Schaffer
---
Rock, Pop, and Folk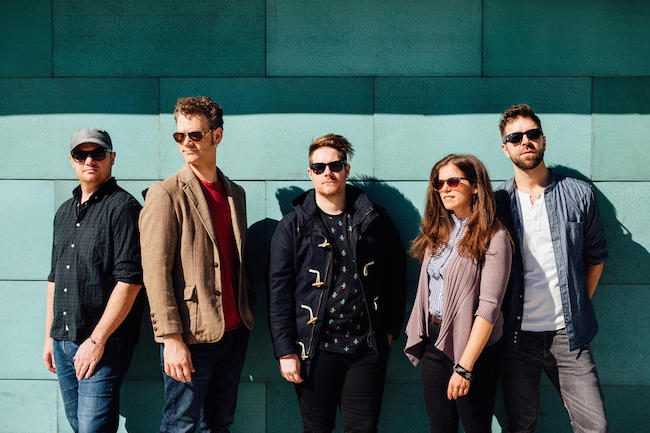 Parks with Hallelujah the Hills, Photocomfort, and Future Teens
October 11 (doors at 7, show at 8)
The Sinclair, Cambridge, MA
Led by Brian E. King (click for my 2013 interview with him), Boston quintet Parks will celebrate the release of their first LP Thursday night at The Sinclair. Three other local bands round out this generous quadruple bill, so be one of the 525 people who can be there or be square.
Johnny A.
October 13 (doors at 7, show at 8)
9 Wallis, Beverly MA
Johnny Antonopoulos was born in Malden and was a member of the local favorites The Streets in the 1970s and Hearts on Fire in the 80s. He later clocked seven years as the bandleader for Peter Wolf. Most recently, he has toured with the current line-up of The Yardbirds, which includes the band's original drummer and several other A-list musicians playing the parts of former members such as Eric Clapton, Jimmy Page, and Jeff Beck. In 2003, Gibson Custom Guitars issued the Johnny A signature model. The 2014 Boston Music Awards Hall of Fame inductee will bring his "Just Me…and My Guitars" show to 9 Wallis on Saturday.
The Jayhawks
October 13 (doors at 6:45, show at 7:30)
Somerville Theatre, Somerville, MA
The Jayhawks' latest release, Back Roads and Abandoned Motels, is a group record insofar as the songs are performed by the band. However, most of the 11 tracks were written by lead singer Gary Louris with and for other artists. This might make the album seem a little less fresh than one of brand new material. However, like any collection on which the members play together, Back Roads and Abandoned Motels bears all the elements of Americana, indie, and alt-country that make The Jayhawks such a great band. Louris and company will roll out material from throughout their on-and-off three-decade career at Davis Square's largest live venue this Saturday.
Jonathan Richman & Tommy Larkins
October 15-17 (doors at 7)
Middle East Upstairs, Cambridge, MA
In what has become a more or less annual tradition, Natick native Jonathan Richman and his steadfast drummer Tommy Larkins will perform three consecutive nights at the 194-person capacity Middle East Upstairs. Sure, he could just play one night at a larger venue, but that is what other people do, and Richman isn't other people. I don't know if or how much the setlist will vary, but it's worth taking the chance that you'll hear something on one night that you didn't on another.
Big Thief with The Range of Light Wilderness and .michael.
October 18 (doors at 7)
Paradise Rock Club, Boston, MA
Brooklyn quartet Big Thief has released two of the more highly lauded indie albums of recent years: 2016's Masterpiece and 2017's Capacity, the latter of which topped Bob Boilen's end-of-the-year list. Adrianne Lenker and her bandmates won't have a new release to showcase at the Paradise on October 18, but the "old" stuff should keep fans and curious newcomers plenty happy. (And maybe they'll road test some material that they are currently working on.)
–Blake Maddux
---
Author Events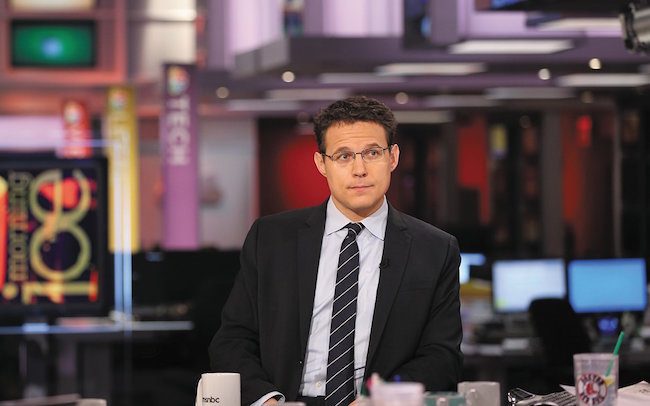 Steve Kornacki
The Red and the Blue: The 1990's and the Birth of Political Tribalism
October 11 at 6 p.m. (Doors open at 5:30)
Brattle Theatre, Cambridge MA
Tickets are $32 with book, $6 without
"In The Red and the Blue, cable news star and acclaimed journalist Steve Kornacki follows the twin paths of Bill Clinton and Newt Gingrich, two larger-than-life politicians who exploited the weakened structure of their respective parties to attain the highest offices. For Clinton, that meant contorting himself around the various factions of the Democratic party to win the presidency. Gingrich employed a scorched-earth strategy to upend the permanent Republican minority in the House, making him Speaker. The Clinton/Gingrich battles were bare-knuckled brawls that brought about massive policy shifts and high-stakes showdowns—their collisions had far-reaching political consequences."
Jill Lepore
These Truths: A History of the United States
October 15 at 7 p.m.
Porter Square Books, Cambridge MA
Free
"In the most ambitious one-volume American history in decades, award-winning historian and New Yorker writer Jill Lepore offers a magisterial account of the origins and rise of a divided nation, an urgently needed reckoning with the beauty and tragedy of American history. Written in elegiac prose, Lepore's groundbreaking investigation places truth itself—a devotion to facts, proof, and evidence—at the center of the nation's history. The American experiment rests on three ideas—"these truths," Jefferson called them—political equality, natural rights, and the sovereignty of the people. And it rests, too, on a fearless dedication to inquiry, Lepore argues, because self-government depends on it. But has the nation, and democracy itself, delivered on that promise?"
Phoebe Robinson
Everything's Trash, But It's Okay
October 16 at 7:30 p.m. (Doors open at 6:30)
Back Bay Events Center, 180 Berkeley St, Boston MA
Tickets are $36 with book, $20 general admittance, $10 with student ID
"Wouldn't it be great if life came with instructions? Of course, but like access to Michael B. Jordan's house, none of us are getting any. Thankfully, Phoebe Robinson is ready to share everything she has experienced to prove that if you can laugh at her topsy-turvy life, you can laugh at your own. Written in her trademark unfiltered and singularly witty style, Robinson's latest essay collection is a call to arms. She tackles a wide range of topics, such as giving feminism a tough-love talk in hopes it can become more intersectional; telling society's beauty standards to kick rocks; and takes a hard look at our culture's obsession with work."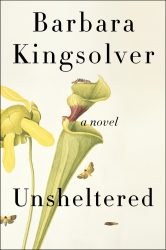 Barbara Kingsolver
Unsheltered: A Novel
October 18 at 6 p.m.
Congregation Kehillath Israel, 384 Harvard St, Brookline, MA
Tickets are $35, with book
"Brilliantly executed and compulsively readable, Unsheltered is the story of two families, in two centuries, who live at the corner of Sixth and Plum, as they navigate the challenges of surviving a world in the throes of major cultural shifts. In this mesmerizing story told in alternating chapters, Willa and Thatcher come to realize that though the future is uncertain, even unnerving, shelter can be found in the bonds of kindred—whether family or friends—and in the strength of the human spirit."
Andre Dubus III & Elizabeth Strout
Gone So Long & Anything is Possible
October 20 at 7 p.m.
First Baptist Church, Newton Centre MA
Tickets are $30, include copy of either book
Newtonville Books hosts two bestselling authors, both award-winners and — as far as the literary world is concerned — household names. Dubus, son of the legendary Andre, tells the suspenseful story of a woman who is forced to reckon with the memory of her murdered mother. Strout's novel goes the Chekhov route, by examining the lives of two sisters with vastly different goals in life.
Chris Gethard
Lose Well
October 20 at 7 p.m.
Brookline Booksmith, Coolidge Corner MA
Free
The comedian and creator of The Chris Gethard Show as well as the host of the popular weekly podcast Beautiful Stories from Anonymous People reads from his new book about how failing is an art form. Gethard argues that losing out is the only the way we're ever going to discover who we are, what we really want, and how to live the kind of life we've so far only dreamed of.
— Matt Hanson