Until recently, the Museum of Fine Arts has ignored Boston's artists of Jewish heritage.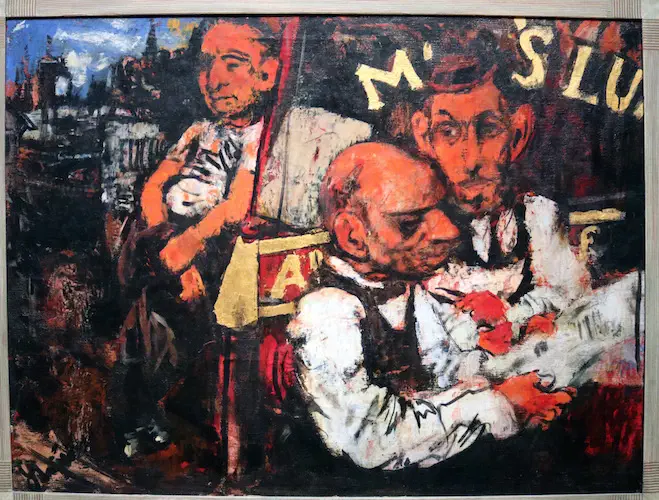 By Charles Giuliano
After an absence from the Museum of Fine Arts, it was a pleasant surprise to see some incisive changes in the installations of modern and contemporary art, as well as in the Art of the Americas Wing.
In particular, I was riveted by a gallery that now conflates works by the German Expressionist painter Max Beckmann (1884-1950) with early Boston Expressionist artists Hyman Bloom (Born Latvia, 1913-2009), Jack Levine (Born to Lithuanian parents, 1915-2010), and Karl Zerbe (Born Germany, 1903-1972). The next generation  is represented here by David Aronson (1923-2015). Those who are prominently missing: Arthur Polonsky (Born 1925 and still active) and Henry Schwartz (1927-2009).
From John Singleton Copley, through John Singer Sargent and the Impressionists, the MFA collected and celebrated Boston artists until the best ones were primarily Jewish. It is difficult to calculate the collateral damage when cultural institutions fail to support major artists in their communities. If the MFA cast a blind eye on Boston's Jewish Expressionists, there was no incentive for its trustees to collect them.
The early Museum of Modern Art focused on the School of Paris. A contentious spinoff, the Boston Museum of Modern Art became The Institute of Contemporary Art. Its founder, James Plaut, like Harvard's Busch Reisinger Museum, concentrated on Germanic art.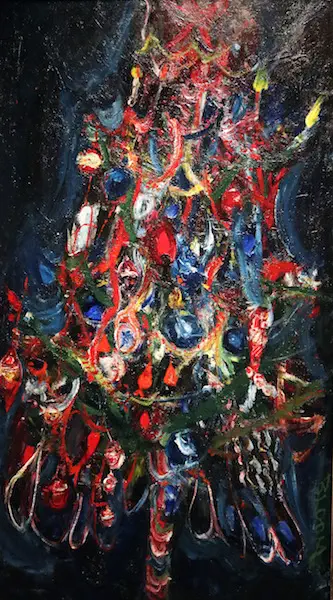 Earlier exhibitions at the Danforth Museum, DeCordova Museum, and the former Fuller Museum of Art (as well as a number of articles and books) have examined Boston's Jewish Expressionist artists and the fruits of the school's second and third generations. Of major American arts communities, Boston continues to be unique in its commitment to Expressionism and figuration.
Compared to other post war (WWII) artists, the reputations of even the best artists in Boston didn't reach beyond the city. Early on, mustered out of the military in the 1940s, Levine relocated to New York, where he continued to root for the Red Sox. As teenagers, Levine and Bloom were discovered and groomed by Harold Zimmerman, who taught art classes in a South End settlement house. He introduced them to Denman Ross, a Harvard University professor, who offered them stipends so the young artists could afford his tutoring.
In addition to composition and schematic design (Jay Hambridge's theory of "dynamic symmetry"), Ross taught them to be inspired by their imaginations. He sent the pair to Boston Symphony Orchestra concerts and then assigned them to draw its musicians from memory. In 1989, when David Sutherland was making a documentary film about Levine, we spent an afternoon at the Fogg Art Museum with curator Agnes Mongan, going through boxes of their juvenilia. I admired Levine's rendering of a BSO cellist. Harvard University has never shown this stash, which was donated to the institution by Ross.
Until recently, the Museum of Fine Arts has ignored Boston's artists of Jewish heritage. The few examples on view here represent slim pickings. I knew about Bloom's "Christmas Tree," 1939, but saw it for the first time. The painting was given to the MFA in 1952 by its Division of Education. In 1946, the National Council of Jewish Women donated Levine's "Street Scene No.1," 1938. During the mid-1940s Boston's artists generated a certain amount of critical interest. Bloom was admired by de Kooning and Pollock proclaimed that he was the 'first abstract expressionist.' Initially, critic Clement Greenberg praised Bloom, but was turned off after the artist failed to convert to abstraction. Bloom painted cadavers and rabbis. He experimented with LSD.
Writing on Bloom, the then New York  Times critic Hilton Kramer insisted that, approaching the gallery, he "could smell the pastrami." (Years later I questioned Kramer about that statement. He responded that "it was just one Jew criticizing another Jew.")
As for Levine, he bounced from "Sinatra in Vegas" to Judaica. He once told me that "it felt more honest." In the 1990s, William H. and Saundra Lane donated a number of American modernist paintings and photographs. The trove included a major cadaver painting by Bloom, as well as Zerbe's (1903-1972) encaustic paintings "Job," 1949, and "Disorder," 1946.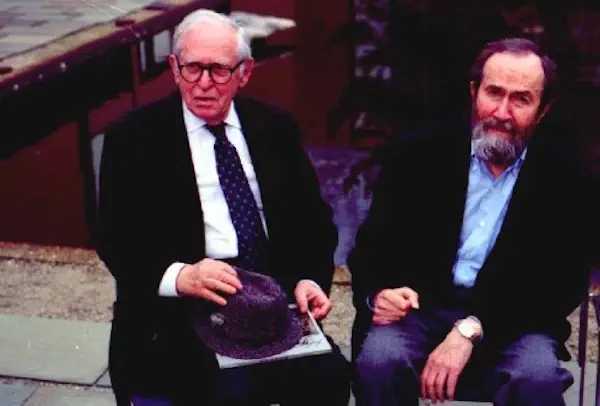 The MFA's focus on Boston's Expressionists suggests that change is in the air. When I recently spoke to MFA director Matthew Teitelbaum, he told me that "Erica Hirshler is curating a Hyman Bloom show for us. It will be a couple of years from now."
In late 1960s a major exhibition of Bloom's drawings transferred from the Whitney Museum to the Boston University Art Gallery. It has taken many decades, but the MFA has the resources for a definitive Bloom exhibition and catalogue. Let's hope that is what the institution is planning — and that it borrows the artist's early drawings from the Harvard Art Museums.
---
Charles Giuliano is publisher/editor of the on line Berkshire Fine Arts. This summer he will publish his fifth book of verse. In July a retrospective of portrait and performance photography "Heads and Tales" opens at Gallery 51 of Massachusetts College of Liberal Arts in North Adams, Massachusetts.