Sloan is a brand that stands for high-quality, retro-flavored pop that is rarely hackneyed or derivative.
Sloan plays Brighton Music Hall at 158 Brighton Ave, in Allston, MA, on Monday, May 7. Doors at 7, show at 8.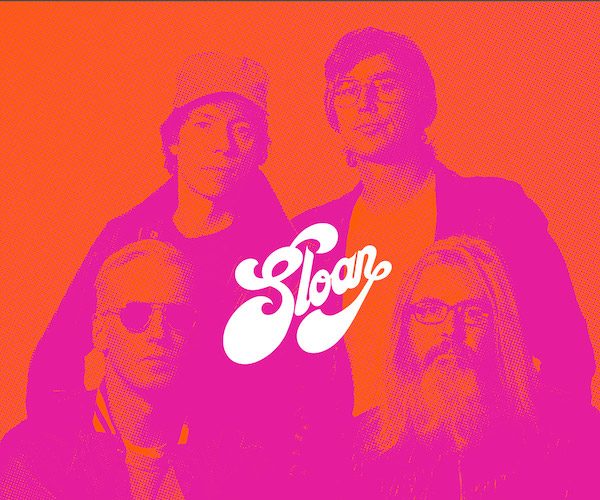 By Blake Maddux
The Toronto-by-way-of-Halifax quartet Sloan plies its craft so consistently well that fans should never be surprised when the band delivers a collection of songs that is at least every bit as good as any previous entry in its quarter-century-spanning catalog.
Yet I cannot help but think, "By Jove, they've done it again!" every time they actually do so. Hearing the band's latest album, 12 (Yep Roc Records), was (unsurprisingly) no exception.
Still, I have never been shy about pointing out Sloan's weaker songs or criticizing them for picking certain ones at the expense of others in their live shows. With 12, I can honestly say that — with one inescapable exception—every song is worth hearing with every spin and will be welcome on the group's May 7 Brighton Music Hall setlist.
12 continues the democratic approach to songwriting that has served Sloan well from the beginning. While this spotlight-sharing was particularly strong on 2014's Commonwealth (click for my Arts Fuse review), even that double album had bassist Chris Murphy and guitarist Jay Ferguson (click for my Arts Fuse interview) contributing five songs each to guitarist Patrick Pentland's four and drummer Andrew Scott's one, although his was almost 18 minutes long.
Each member contributed exactly three songs to 12, and the record is commendably multifaceted and cohesive as a result. All four songwriters' strengths run at full-tilt throughout the album, whether it is Murphy's rocking pop, Pentland's poppy rock, Ferguson's glittering 70s-style AM gold, or Scott's hazy, midtempo borderline-psychedelia.
The opening track, Murphy's "Spin Our Wheels," will have listeners stopping their feet, singing along, and grinning ear to ear right out of the gate, and amply demonstrates that Sloan is as vigorous and inspired as ever on their dozenth full-length release. For all of 12's jauntiness and generally carefree disposition, however, there is some graveness in Pentland's compositions about depression and anxiety and Scott's ruminations on a friend's divorce and the 2017 passing of Canadian rock icon.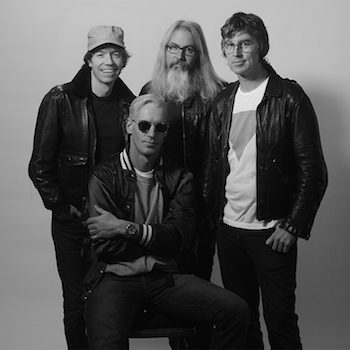 Regrettably, 12 hits a bit of a snag at its midpoint. Not only does Murphy's "Don't Stop (If It Feels Good Do It)" directly recall one of the band's most cloying songs, "If It Feels Good Do It," it doesn't really offer much of an improved alternative to it. Still, like its 2001 counterpart, it is a fun singalong that is sure to please in a live setting.
To say that Sloan has a new album out is basically code for "the new Sloan album is really good." Sloan is a brand that stands for high-quality, retro-flavored pop that is rarely hackneyed or derivative. While no one expects or desires Sloan to co-opt a fashionable style or create one of its one, the band never wants for sounding fresh or contemporary.
Like most of Sloan's albums, 12 is a fine starting point for newcomers. Furthermore, it will delight loyal fans and might even lasso back some older one who have lost track of their music over the past 25 years as life intervened.
---
Blake Maddux is a freelance journalist who also contributes to The Somerville Times, DigBoston, Lynn Happens, and various Wicked Local publications on the North Shore. In 2013, he received an MLA from Harvard Extension School, which awarded him the Dean's Prize for Outstanding Thesis in Journalism. A native Ohioan, he moved to Boston in 2002 and currently lives with his wife in Salem, Massachusetts.