These three area pianists offer up a mini-festival of satisfying keyboard music.
By Steve Elman
The jazz CD is a frozen moment and a calling card. And most of the time, it's also a collection of paradoxes.
To be considered serious, musical artists, and especially journeyman jazz players, must issue CDs of their work, but the number of labels willing to front such projects is small, and those CDs (self-produced or not) rarely pay for themselves. In today's world of marketing, even self-produced CDs have to be professionally designed and recorded to give them cred, but paying for those non-musical services eats into the meager bottom line. And audiences expect musicians to have their own CDs (preferably more than one title, please) to sell whenever they perform, even though only a handful of listeners actually buy them.
Then there is the most important paradox of all: the very permanence of the CD means that a serious artist has to think of it as something other than a live performance – even when it is a record of a live performance.
So you always have to applaud the courage of musicians who make CDs worthy of repeated listening, and three area pianists have recently picked up that gauntlet and done themselves proud by doing so. I've had the pleasure of hearing each of these players live, and the experience of comparing what's been digitally archived with what disappeared into the air gives me deeper respect for each of them.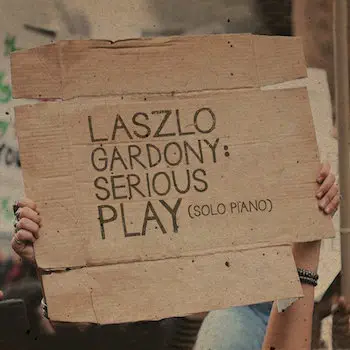 Laszlo Gardony may have the biggest "name" of the three as a jazz artist, with a first prize at the Great American Jazz Piano Competition in 1987, twelve releases under his own name so far, thirty years on the Berklee faculty, and a steady touring schedule, including what now must be hundreds of gigs in the area since the early 1980s. It would be accurate but not sufficient to describe him as a post-hard-bop pianist. In fact, he has a very broad range, from gospelly Horace Silver-ish originals to New-Orleans-inspired rockers to near-free-form modal adventures, all informed by a mastery of harmony rooted in the classical repertoire. Perhaps the best single-CD introduction to his music is his 2015 release, Life in Real Time, a structured blowing session recorded live at the Berklee Performance Center, with a front line of superior saxophonists – Don Braden, Stan Strickland, and Bill Pierce – and some very strong original tunes.
His new CD, Serious Play, is another matter entirely. It's his third solo CD, a song cycle with the goal, in Gardony's words, "to let spontaneous improvisation unfold and express my feelings about our times and my responsibilities in it." He centers the set on seven originals, framing them with "Georgia on my Mind" and "Naima" at the beginning and "Over the Rainbow" as a finale.
I would guess that most of the improvs were titled after their performance, since most of the titles express exactly what's in the music. "Night Light" is a nocturne. "Reverberations" is a slow-tempo exploration of echoing parallel lines. "Serious Play," the title tune, is a fierce but good-natured self-challenge, with lots of arpeggiated stuff at a very brisk tempo.
But it would be a mistake to simply put on the CD and let the music flow. Attention must be paid, because there is considerable structure at work here, even in the freest passages. For example, "Folk at Heart" has a theme of identical figures in different registers, played by left and right hands. The line suggests folk music, but not American folk music. I don't know the folksong adaptations of Béla Bartók and Zoltán Kodály well enough to identify direct borrowing from their work, but it feels to me that Gardony is drawing on his Hungarian heritage here. The theme evolves into more complicated music and slips across the continent to a Spanish feel, culminating in big chords and a satisfying climax, followed by the return of the original motif.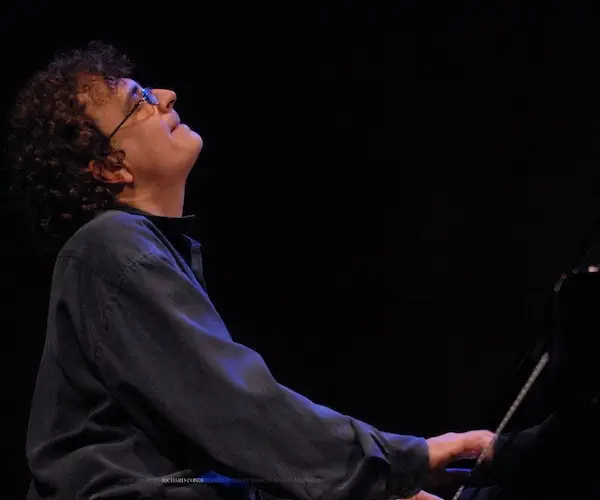 "Truth to Power" seems to be the centerpiece, where Gardony conveys his "feelings about our times." It is not what you might expect – protest music, chanting in the streets, lots of bombast. Instead, Gardony has a story to tell, beginning with a theme in two sections. The first is a kind of dissonant children's song; the second feints at a resolution but only provides brief relief. The improvisation section drives these two moods forward with increasing complexity, leading to a dissonant folk-dance in perpetual motion, a hint of barrelhouse style, and bell-like closing chords.
My only quibble with the CD is Gardony's choice of tunes to cover. "Georgia on my Mind," "Naima," and "Over the Rainbow" are among the most overplayed pieces in music. Gardony has even recorded "Naima" before, on another solo CD, although the version here is far denser. Gardony certainly doesn't need my suggestions, of course, but I would have opted for "Out of this World" instead of "Over the Rainbow," and John Coltrane's ballad "Central Park West" instead of his more famous tune in the same mood, "Naima."
Still, the ideas behind the CD and its sequencing are strong, and the results justify concentrated listening. Conceiving of the project as a song cycle is all too rare in jazz releases, so Sunnyside is to be commended for allowing Gardony to take things in this direction, and doubly commended for issuing another beautiful song cycle – Town and Country, by Dominique Eade and Ran Blake – in the same round of releases (I also recommend the latter CD, which is reviewed by my Fuse colleague Jon Garelick here.
---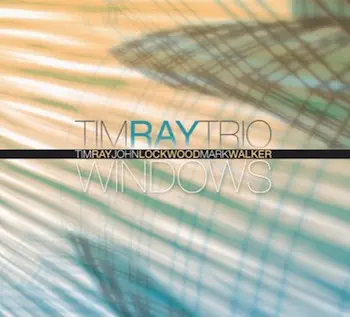 My admiration for Tim Ray is boundless. He is often called "versatile," but that truly is damnation via faint praise. In fact, Ray is a consummate artist in whatever genre he chooses – modern country with Lyle Lovett, singer-songwriter material with Jane Siberry, contemporary classical with the Boston Modern Orchestra Project, mainstream jazz with Scott Hamilton, deeply intelligent song interpretation with his own trio, and kaleidoscopic free improv alone in his home studio.
Hearing Ray in person shows just how strong and smart a player he is. In late April, I caught his first set at Thelonious Monkfish, where he plays frequently, and was delighted to hear him bring out Ellington's "Sunset and the Mockingbird," complete with the trills that Duke used to imitate birdcalls. But then, as a coda to the tune, he slipped in a tiny reference to the opening of Stravinsky's Rite of Spring – not a direct pun on the title or the subject matter of Ellington's song, but an echoing of bird sound from an entirely different perspective that nonetheless was absolutely appropriate. Then Ray's trio went into "Bye Bye Blackbird." And they closed the set with "Ornithology."
When a casual gig is this smart, there is someone very astute in the driver's seat, and since Ray gigs as a leader and a sideman with great regularity, you should make yourself a date to go out and hear him. His website has a comprehensive list of upcoming performances, but let me recommend three gigs at Thelonious Monkfish in the coming weeks where Ray will be backing outstanding singers, with great results, I'm sure – he'll be with Donna Byrne on July 30th at 6 p.m., with Eula Lawrence on August 5 at 8 p.m., and with Dominique Eade on August 20 at 6 p.m.
Ray has a huge discography – more than 70 recordings so far, but relatively few as a leader. One of them is a solo project, and two are actually cooperative efforts with trumpeter Greg Hopkins and cellist Eugene Friesen in the superlative co-led group Tre Corda – highly recommended, but outside the scope of this review.
So Ray's most recent CD, last year's Windows, returns to the venerable bass and drums format he used some twenty years ago for his first one, and it puts Ray front and center as a bandleader for the first time in a long time. It's a textbook example of great programming and superb performance, featuring his current working group – John Lockwood on bass and Mark Walker on drums – so it makes an ideal introduction if you don't know Ray's work
Did I mention how modest he is? He says, "The central idea of this disc is to acknowledge some of these pianists who were my early influences," but the results are far more than a tribute record.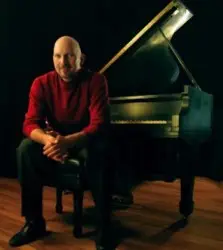 Yes, he does Herbie Hancock's "Dolphin Dance," but he lets Lockwood bow the melody and limits himself to beautiful rhapsodic fills. And he also selects "Toys," a Hancock line that few attempt. Yes, he does "Monk's Dream," but he Latinizes it and drops a bar of the theme, taking a risk with a sacred Monk text that pays off brilliantly, making the tune even more Monkish, if that's possible. Yes, he does Ellington's "I'm Beginning to See the Light," but he gives it a rocking backbeat that takes Duke into Ramsey Lewis territory – and he carries off the idea without making it seem derivative or hackneyed. Here's Chick Corea's "Windows," recast as a feature for Mark Walker, where Ray's background shows that it's still possible to think of new things to play when you accompany a drummer. Here's an infrequently played Keith Jarrett tune, "So Tender," which features some of what Miles Davis called Keith's "Irish melodies." Here's Horace Silver's "Peace," one of the most sensitive of Silver's tunes.
Tune after tune on this CD offers an ingenious perspective that never flags, always satisfies. Quite simply, it's some of the best balanced and most interesting piano trio music I've ever heard . . . until I see Ray and his band in a club again. They next work together on September 14 at Thelonious Monkfish, starting at 7 p.m. So go. You will not be disappointed.
---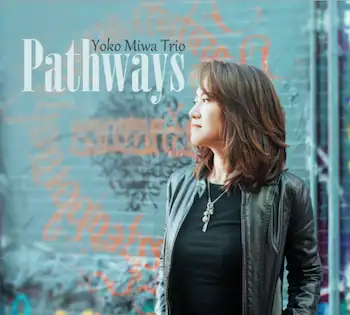 I've seen Yoko Miwa at Monkfish twice now – both times where she and her working trio were backing Sheila Jordan. In each set I saw, she had the chance to step out for a feature, and each time I was mightily impressed by her talent. She may be younger than the other two pianists here, but she is their equal as a technician and her solo work is almost as distinctive. Gardony may be a master of ostinati and arpeggios. Ray may have the ability to make the most intricate lines sound crystal-clear. But neither of them shows off Miwa's strength in block chords or her sheer exuberance at making music. It is not a backhanded compliment to say that she knows her Oscar Peterson as well as her Keith Jarrett.
Her new CD, Pathways, is more traditional than the other two discussed here in the sense that it clearly is a calling card, meant to show off her chops in a variety of material. Apparently, she got a lot of enjoyment out of bassist Marc Johnson's Right Brain Patrol (issued in Japan on Polydor in 1992 and in the US on JMT in 1993), because she covers two Johnson tunes from that date – "Log O' Rhythm," which kicks off the CD very well with lots of drive and a good "storytelling" feel to her solo, and the ballad "After You." There are two covers of popular tunes – John Lennon's "Dear Prudence," which is well-stated and taken for an extended and enjoyable ride, and Joni Mitchell's "Court and Spark." Unfortunately, Mitchell's tune doesn't have much harmonic depth, and I would have liked Miwa to enrich the chords; nonetheless, her pianism can't be faulted, and bassist Will Slater has a fine soulful solo that goes a long way towards redeeming it.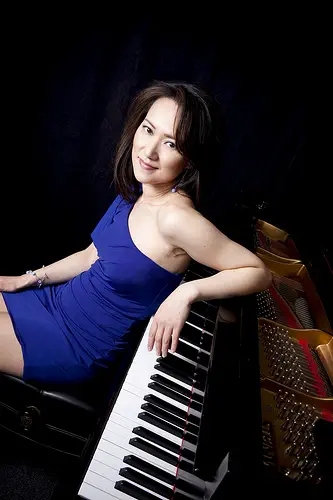 Miwa's four originals bring things back to the high level of the Johnson tunes. She builds "Lickety Split" on the foundation of Sonny Rollins's "Pent Up House," but instead of building a substitute melody and leaving the foundation's chords intact, she writes a new line on the rhythmic structure of Rollins's tune and substitute's different chords under it. "The Goalkeeper" and "Was It Something I Said?" are drawn from the two-handed piano tradition of Peterson and Ray Bryant, but Miwa is not imitative in either of them, and she has a good balanced approach in both of them. "Lantern Light" is more in the Jarrett / Brad Mehldau vein, and it includes a strong drum solo by Scott Goulding, with a set of well-chosen piano chords providing an effective foundation.
In short, Pathways is a thoroughly enjoyable CD that is easy on the ears. If you choose to listen to it with full attention, you'll hear a group that works well together and a leader who has a lot to say.
Taken all together, these three releases by area pianists offer up a mini-festival of satisfying keyboard music. Collect 'em! Trade 'em! Share 'em with your friends!
More:
Laszlo Gardony has been recording for François Zalacan's Sunnyside Records, based in New York City, since 1993. Serious Play is his ninth release on Sunnyside. His previous date, Life in Real Time (2015) is also highly recommended.
Sunnyside describes itself as "a relaxed independent label" "with no binding contracts, no specific mission, and an acceptance of any jazz style," which certainly seems congenial. With an artist roster of nearly 400 names (many of which are due to a licensing deal with Ryko) – including Ray Barretto, Jamie Baum, Ran Blake, Paul Bley, Ron Carter, Dennis Chambers, Jay Clayton, Anat Cohen, Paquito D'Rivera, Dominique Eade, Steve Kuhn, Gil Evans, Steve Lacy, Kirk Lightsey, Cecil McBee, Ra-Kalam Bob Moses, Martial Solal, Idrees Sulieman, Mal Waldron, and Kenny Wheeler – it almost qualifies as a philanthropic enterprise.
Gardony has a solo concert on tap at the Buttonwood Tree in Middletown, CT on September 23 (8 p.m.). His other upcoming gigs include an appearance on Saturday August 19 (8 p.m.) at the Criterion Theater in Bar Harbor, ME, as part of the Bar Harbor Jazz Festival, with his regular trio mates, bassist John Lockwood and drummer Yoron Israel. The trio also has a gig in the fall, at the Amazing Things Arts Center in Framingham on October 7 (8 p.m.).
Neil Weiss's Whaling City Sound is a more modest venture out of North Dartmouth, with a long track record (almost twenty years in business) and about fifteen artists represented to date, including John Abercrombie, Greg Abate, and Howard Alden. Windows is Tim Ray's first release for them, but he has issued five other CDs on his own Agitated Cat label, including two with Tre Corda.
As noted above, Ray's website shows an extensive list of upcoming performances.
Yoko Miwa has recorded seven CDs on a variety of Japanese and US labels – JVC Victor, Tokuma, Polystar, and her own Ocean Blue Tear, the label for the new CD Pathways.
Miwa's trio is regularly heard on Saturdays at Les Zygomates, in Sunday brunches at Ryles and frequently at Thelonious Monkfish, both as leader and accompanist. As of now, August schedules have not been set, so check her website for the latest.
---
Steve Elman's four decades (and counting) in New England public radio have included ten years as a jazz host in the 1970s, five years as a classical host in the 1980s, a short stint as senior producer of an arts magazine, thirteen years as assistant general manager of WBUR, and currently, on-call status as fill-in classical host on 99.5 WCRB since 2011. He was jazz and popular music editor of The Schwann Record and Tape Guides from 1973 to 1978 and wrote free-lance music and travel pieces for The Boston Globe and The Boston Phoenix from 1988 through 1991.