The title suggests a sweeping survey, but the book is really much more interesting: a portrait of one Francis "Chappie" Willet (1907-1976), an African-American musician whose career peaked during the Swing Era.
Blue Rhythm Fantasy: Big Band Jazz Arranging in the Swing Era by John Wriggle. University of Illinois Press, Music in American Life Series, 320 pages, $30 paperback.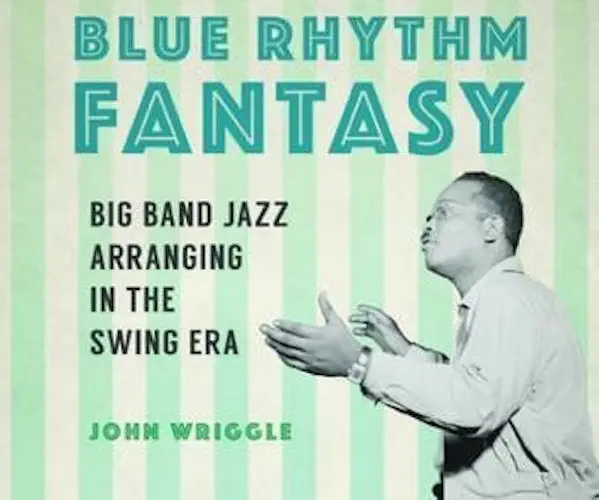 By Russ Gershon
Arranging is the mystery sauce of modern music. A good arrangement can make a bad song listenable, and a bad one can obscure a great song. Yet most non-musicians hardly ever think about how those arrangements come to be. We celebrate the songwriters, who crystallize their deepest feelings or the latest argot into verse; the composers, who listen into the silence and turn their dreams into our soundscapes; the players, whose Orphic connection to an instrument makes us feel that anything is possible and all is beautiful. But it is the rare arranger whose name surfaces into the popular imagination, and rarer still an arranger who is not also the composer of the original material, like Duke Ellington.
Yet arrangers are everywhere in music, except perhaps in the classical/post-classical realm. When a garage band starts hacking away at a song, they are playing; as soon as a person in the band suggests a part to another, he or she becomes an arranger. When a vocalist needs a chart for her group and they don't have all day to kick it around in rehearsal, an arranger works in advance to give all the players parts. In a recording studio, when a producer sings a few licks to a horn section or a rhythm figure to the keyboardist – she's an arranger. Leading up to an Academy Awards show, arrangers work overtime to craft the movie themes and songs into charts that top professionals can sight read to near perfection without wasting everybody's very expensive time.
Through the first half of the 20th century, American popular music was shaped by the work of arrangers, people who took songs from the essential elements of lyrics, melodies, and chords into a workable form for an ensemble, live or recording purposes. Often the arranger was a member of the ensemble, but there was an entire class of musicians whose primary job it was to arrange. It wasn't until the rock and roll era firmly took hold that arrangers as a distinct class began to fade away;  when creating pop music, bands increasingly became self-contained and ensembles became small enough to arrange themselves. Still, arrangers live on in theater and film music, the specialized world of retro-pop and to a lesser extent in modern pop. One place where arranging is considered an essential art and craft even today is the small but creatively overheated world of large ensemble jazz although, once again, the most celebrated practitioners are most often composer/arrangers.
The time period in which the arranger was most recognized as an essential figure was when advanced jazz was the closest it has ever been to the center of popular music: the so-called "Swing Era," often dated from Benny Goodman's 1935 breakthrough at the Palomar Ballroom near Los Angeles to the death of Glenn Miller in a 1944 plane crash while in Europe at the helm of the Army Air Force Band. As has been well chronicled, Goodman's moment represented the entry into the mainstream of concepts pioneered by numerous bandleaders and arrangers, most notably Fletcher Henderson, Don Redman, and Benny Carter, not to mention the sui generis Ellington, as well as a reflection of the jazzier leanings of Paul Whiteman's very popular 1920's orchestra with its "Symphonic Jazz," including work by Bill Challis, Ferde Grofé, and many others.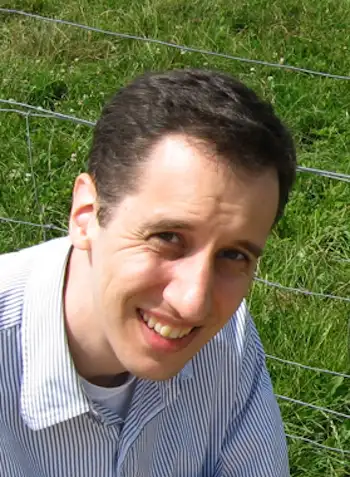 The popular swing bands of Goodman, Miller, Tommy Dorsey, Jimmy Dorsey, and Artie Shaw, which populated the charts and held their own commercially with the crooners and singing cowboys of the era, were distinguished by two elements: the soloists (instrumental and vocal) and the arrangements. Goodman's breakthrough band used many of Fletcher Henderson's charts; Miller's biggest hits (and scores of others by Shaw and Goodman) were arranged by Jerry Gray. Even William Grant Still, a pioneering African-American classical composer, wrote arrangements for Whiteman and Shaw. The style of the big swing bands was as much the signature of the arrangers as it was of the players. The arrangers shaped the styles of the bands and were prized for both their creativity and their ability to write in the established style of the band. In a sense, in an era before the ascendance of the record producer as shaper of the sound of recorded music (mid- to- late 1950's), arrangers were the most important non-performers in the process. Yet they remained mostly in the background, unsung heroes for the most part, stuck in a shadowy place where their modern-day counterparts remain. It is not insignificant that in an era where the racial integration of high profile bands was just beginning, many black arrangers and composers provided material for the most successful white bands; the position of arranger provided an inroad to the highest echelons of commercial music for black musicians — operating behind the scenes.
Into this mileau jumps John Wriggle with his Blue Rhythm Fantasy: Big Band Jazz Arranging in the Swing Era. While the title suggests a sweeping survey, the book is really something much more interesting, a portrait of one Francis "Chappie" Willet (1907-1976), an African-American musician whose career peaked during the Swing Era. "Willet was an ambitious entrepreneur–he established a music school, recording studio, talent agency, and publishing venture–and a celebrated "race man" in the black press, enjoying an unusually well-documented career that reflected many social concerns of the period." From 1936-1950 he ran the Broadway Music Clinic, home base for Willet, several colleagues, and their activities, which ranged from big-band, nightclub, and Broadway arrangements to cultivating, recording, and representing young talent.
One suspects that this book was adapted from a doctoral dissertation, given its microscopic look at a less-than-famous person's work, its use of musical examples, its careful citations, and its scholarly circumspection. However, Wriggle writes clear, readable prose even when he's using a fairly technical vocabulary. Fully enjoying his musical analysis and discussion probably requires familiarity with the vocabulary of arranging and harmony that is specific to jazz and commercial music; the level of knowledge that most second or third semester modern music majors would certainly possess. On the other hand, Wriggle's writing is well-constructed enough so that a musically literate person with the patience to look up a few terms could certainly understand all of the important points.
Musical analysis and examples are by no means the majority of the book, however. Biographical material, including numerous citations from the black press of the time and other primary sources, provide fascinating glimpses into the life of a foot soldier – or maybe a lieutenant – in the army of culture, some eighty years ago. Blue Rhythm Fantasy would be enjoyable even for a music-loving reader who is not accustomed to score-reading. In fact, the examples are mostly brief and often marked, via time locations, within specific recordings, so the engaged reader with access to the recordings might actually be able to find the notated passages and learn a bit about score reading.
Wriggle's is particularly interested in exploring how jazz was connected to the commercial music world, something that is easy to lose sight of as history highlights the artistic high points of jazz. While the work of the jazz giants is more than worthy of the scrutiny it has received in recent decades, it is important to place these musicians in their artistic – and commercial – ecosystem. Our perspective from the early 21st century sees jazz as an art form, but in the 1930's it was still very much bound up with entertainment, especially as the musicians who played (and wrote) what we see now as the art music of jazz were mixing that activity with every kind of popular and commercial form. Today, jazz is generally played on a different set of instruments from commercial pop; back then, the instruments were the same and the skill sets greatly overlapped. For all but the very top headliners to make a living then – as now – they took all kinds of work and relied on their craftsmanship as much as their artistry to survive. Indeed, the double (or triple) lives that almost all of today's jazz players lead is not as different from that of their predecessors seventy or eighty years ago as one might think, except that the sheer amount of work that required live musicians then dwarves what is left now.
Wriggle's choice of Willet is a fascinating one. Willet apparently made a solid income and achieved some notoriety with his ambitious slate of activities. His arranging credits include work for Gene Krupa, Jimmie Lunceford, Red Norvo, Ella Fitzgerald, Cab Calloway, Louis Armstrong, Lucky Millinder – the best of the best. He was associated with the most prestigious clubs and theaters of the era, including arranging for a Duke Ellington revue at the Cotton Club's second location in Midtown in 1938. (The fact that Ellington himself – perhaps the most creative arranger ever for big band – contracted out arrangements reminds us that his and his alter ego Billy Strayhorn's canonical work, as plentiful as it is, was only one part of the Orchestra's diet as they negotiated a wide range of gigs to support themselves.) Willet was a top professional who evolved an established style, or "idiolect," which Wriggle breaks down into some specific features.
Wriggle also dives into broader topics, such as the place within the world of jazz (and black music in general) of interpretations of classical music. One of my favorite sections of Blue Rhythm Fantasy is a discussion of the arrangement of Beethoven's Sonata Pathetique that Willet did for Jimmy Lunceford's very popular big band. Wriggle cites unfavorable contemporary reviews in the black press and much later by Gunther Schuller in his epic study The Swing Era, but there were positive responses to the chart as well by bandleader Gerald Wilson. Wriggle also argues how the precision and virtuosity that such arrangements demand  — the notion of jazzing the classics — was one of a number of subtle assaults on negative stereotypes that black musicians engaged in throughout the twentieth century. (See Don Byron's Bug Music, which revives John Kirby's Sextet music from the late 1930s, for a similar musical 'argument'.) 
Blue Rhythm Fantasy is full of such delights – cultural-theoretical arguments lucidly summarized and illustrated by music that rewards seeking and listening. (Thanks to YouTube and streaming services, listening along with a book like this could hardly be easier.)
As a working musician and an arranger who has spent my career in the kinds of less-than-glamorous interstices of the music business that so many professionals know, I found Wriggle's work credible, illuminating, and entertaining. Even better, despite having some fairly technical sections, this is a book that any lover of jazz, swing or theater music would find accessible and rewarding.
---
Russ Gershon is a saxophonist, composer, arranger, bandleader, record company founder, Lecturer in Music at Lasell College and grade school band teacher. He was nominated for a Grammy in the category "Best Arrangement of an Instrumental Composition" in 1992 for "Bennie Moten's Weird Nightmare," recorded by his band the Either/Orchestra. Gershon is currently preparing two E/O albums for release: Ethiopiques 32: Nalbandian the Ethiopian (Buda Musique) and The Collected Unconscious (Accurate), as well as performing with the Latin Bugalú revival band Lookie Lookie.