At the comfortable Vancouver Film Festival, cinema lovers could look at movies which had been much praised at prior festivals, including winning prizes.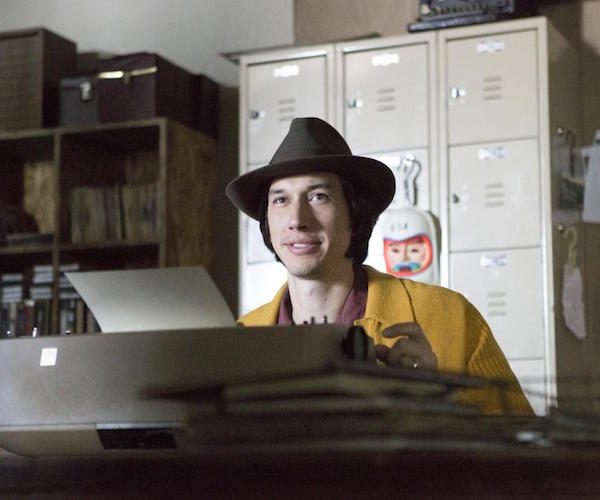 By Gerald Peary
You're an avid film buff, but you don't go to Sundance because of the Hollywood attitude, to Berlin because it's freezing in the German winter, to Cannes because it's snobby and extraordinarily expensive. So what film festival makes sense if you are wanting to travel? I recommend the Vancouver International Film Festival, which runs for two weeks each October. I was in attendance recently for the 35th running, and was treated to knowledgeable programming, six quality films to choose from most hours of the day, and the great joy of being in lovely British Columbia. What movies to pick? With a huge Asian populace in its city, the Vancouver Fest has a mandate to provide the most comprehensive program of contemporary Asian cinema of any film festival in North America, and also to try to match the Toronto International Film Festival as a forum for new Canadian filmmaking.
I pursued a third viewing path at Vancouver 2016, as a New Englander with only four days in town for watching movies. I would look for the films which had been much praised at prior festivals, including winning prizes, which led to them being screened at Vancouver.
Fire at Sea-For the first time in its long history, the Berlin Film Festival awarded its first prize Golden Bear to a documentary. It's this elegant, compassionate, political work from Italy's Gianfranco Rosi, shot on the tiny Italian island of Lampedusa, just off the coast of Africa. Rosi crosscuts between two disparate, barely touching narratives. First is the urgent drama of refugees from Africa and the Middle East heading to Lampedusa in wobbly, precarious boats. They wish to land on the island to seek asylum in Europe, but many drown in the ocean trying to get there. The other story, everyday and uneventful, is of a young Lampedusan boy playing with his slingshot, slurping down spaghetti at dinner with his relatives, etc. The island stands in for the world today, where desperate refugees struggle, suffer, die, as the rest of us go quietly about our mundane lives.
Sonita-This remarkable documentary was winner of both the Grand Jury Prize and the Audience Award at Sundance. The charismatic person of the title is a supremely smart, tenacious Afghani teenager living in exile in Iran, having fled the Taliban. Her dream is to be a professional rap artist. The volatile lyrics of her self-penned songs preach freedom to choose for entrapped Muslim women. But Sonita's own liberties are being threatened, as her veiled mother arrives from Afghanistan ordering her home for an unwanted arranged marriage. The mother will use money she'll receive for Sonita's dowry to finance a wedding for her far more important son. What can be done? We see backstage of a documentary, as the feminist director, Rokhsareh Ghaem Maghami, must decide whether to enter her film and intervene, assisting her otherwise helpless protagonist.
I, Daniel Blake– British filmmaker Ken Loach, 80, won the Palme d'Or grand prize at Cannes with this political drama which virtually everyone on earth can relate to, about a retired British worker trying to get his government check and also some human respect, maneuvering through an impossibly stupid, desensitized bureaucracy. Daniel Blake's frustrations are maddening, as he is pushed from uncaring person to person and confronted with the most byzantine rules and red tape. Plus he's a technophobe in a world gone Internet, incapable of filling out the myriad on-line forms shipped his way. Loach's angry film from the left is just as comprehensible for the irate right, quite an achievement. Too bad it gets so rhetorical and preachy in its last act.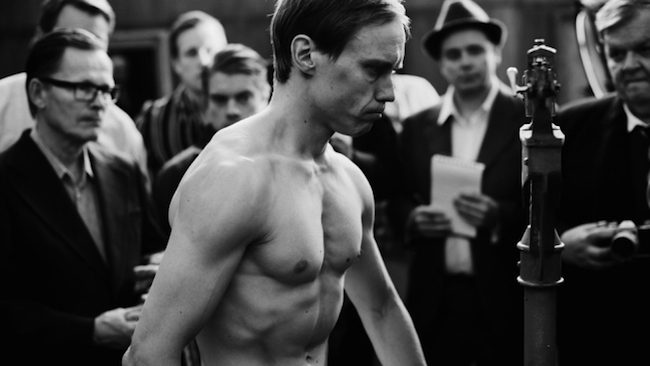 The Happiest Day in the Life of Olli Maki-This Finnish winner of the Grand Prize in the Un Certain Regard section at Cannes is a kind of anti-boxing film, not because of the violence or the gangster culture but because there are more important things in life than facing off in the ring. Based on a real-life Finnish sports figure from the 1960s, Olli Maki is a likable rube from a small town whose pugilist talents lead him to an unlikely bout in Helsinki for the world featherweight championship against the American title-holder, Davey Moore. That match sounds great for his career, but distracted Maki is far more interested in keeping the love of his girlfriend from back home than becoming a boxing legend. In this sweet-natured film, Maki knows to get away from the ring and smell the flowers.
And several non-prize winners which were favorites when they played at Cannes:
Endless Poetry-I've always thought of Chile's Alejandro Jodorowsky as a bit of a sham, a harmless sham, an amusing sham, producing such wildly overdone movies as his 1970s cult favorites, El Topo and The Holy Mountain with their campy, nonsensical imagery. Well, he's still going at 87, so he deserves credit for his persistence in making cinema. His newest, starring his adult son, Adan Jodorowsky, is a very autobiographical work about his early manhood in the 1930s, trying to be a poet in Santiago over the objections of his businessman Jewish father. Many critics have written that this one is Jodorowsky's best film ever, which isn't that much of a compliment. The first act is quite clever, and the film is nicely intimate, but it gradually goes the way of every indulgent Jodorowsky, gliding off into flamboyant, ersatz surrealism.
Paterson-Jim Jarmusch emulates Japanese master filmmakers like Yasujiro Ozu for his small-scaled story of a Paterson, New Jersey bus driver (Adam Driver), also named Paterson, by shooting in the simplest, most straightforward way possible. The rigorous absence of artifice is, here, the zen-like path to visual poetry. The cinematography is by the great Frederick Elmes, who photographed the David Lynch classics. The story is about poetry too, set in the city which spawned Allen Ginsberg, Louis Ginsberg, and William Carlos Williams. As he drives his bus, Paterson writes verses in his head, which he puts into a notebook, probably not for publication. These poems, which appear on the screen and are read lovingly by Driver in voiceover, are also simple and straightforward. I like that Jarmusch never addresses the question of whether Paterson is a genius artist (Paterson's supportive Iranian wife believes so) or just a well-meaning amateur. It's up to the audience to decide. Hardly anything of monument happens in the film: a dog eating up a manuscript is the dramatic climax. But who cares? Paterson is tender and thoughtful, a low-key philosophic pleasure.
---
Gerald Peary is a retired film studies professor at Suffolk University, Boston, curator of the Boston University Cinematheque, and the general editor of the "Conversations with Filmmakers" series from the University Press of Mississippi. A critic for the late Boston Phoenix, he is the author of nine books on cinema, writer-director of the documentaries For the Love of Movies: the Story of American Film Criticism and Archie's Betty, and a featured actor in the 2013 independent narrative Computer Chess