The IFFBoston's commitment to stories about marginalized communities (and the artists who made these films) is turning the festival into an essential cultural event.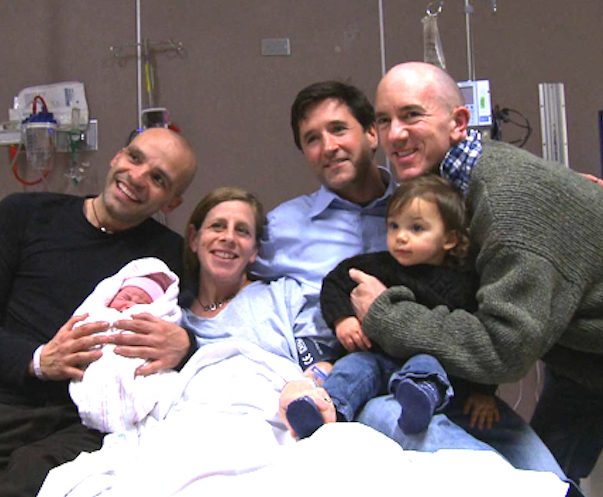 By Tim Jackson
This year the Independent Film Festival Boston, in addition to presenting several major independent film area premieres and movies directed and produced by local filmmakers, premiered four documentaries that featured explorations of under-represented or marginalized communities. Each screening generated enthusiastic audiences and compelling Q&A sessions with casts and subjects. The IFFB's commitment to these stories (and the artists who made these films) is turning the festival into an essential cultural event.
Here are four of the best: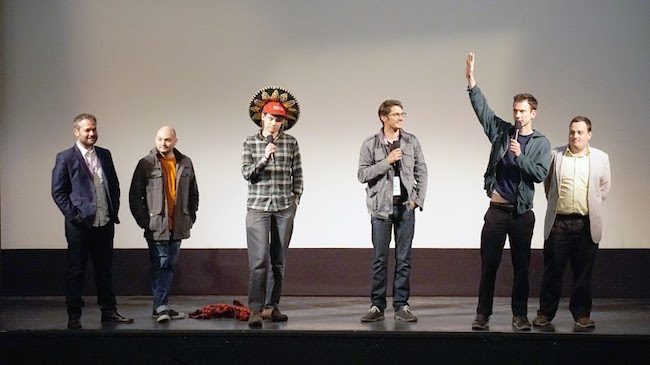 Asperger's Are Us: This is the story of the titular local comedy troupe; all its members were in attendance at the screening. Noah Britton, New Michael Ingemi, Jack Hanke, and Ethan Finlan met at summer camp where Britton was a counselor. As Britton explains in the film: "Once you've met one Aspie, you've met one Aspie." The term is accepted slang for a person with Asperger's Syndrome or on the autism spectrum. The film, and the appearance of the young comedians at the Somerville Theatre, provided plenty of evidence regarding the individuality of the group's members. They make for varied and compelling subjects, each endowed with a unique sense of humor.
Only New Michael (who chooses that moniker rather than Michael, Jr) decided not to come up on stage. Britton, who is also a musician, serves as the  group's spokesman. Ethan Finlan may be the funniest and most charming member.  It appeared as if he was not connected with what was going on around him. Eventually, he would come out with a wonderfully wry comment. When he was introduced, Finlan supplied a quick quip: "I've got no soul." Undermining our expectations and pre-conceptions about autistic behavior appears to be his forte. The most intellectually accomplished of the quartet is Jack Hanke, who at Oxford wrote a senior thesis on the Nordic model of combating sex trafficking. Asked by an audience member about what his thesis has in common with a comedy group, he succinctly declared: "There is nothing funny about sex trafficking." A principle of  a school that specializes in educating students on the autism spectrum  was in the audience; her comment was that this was the best film she had ever seen on the subject. The group appeared on stage with their families and are about to go on tour. The film will soon be available on Netflix.
Best And Most Beautiful Things: Reviewed in The Arts Fuse . The film begins with a well-known quotation from Helen Keller: "The best and most beautiful things in the world cannot be seen or even touched. They must be felt with the heart." The heart of this story is 20-year-old visually impaired Michelle Smith, who lives in Maine with her beautiful mother Julie. Smith appeared onstage at the Somerville Theatre with her mentor, Jeff Migliozzi from the Perkins School for the Blind. Migliozzi has assumed near legendary status in the community; he helped Smith find her own voice and follow her passions, as he has done with many others.
Smith is a precocious, bright, and charismatic young woman, and her story takes unexpected twists. For example, during the course of the film she comes of age and boldly discovers her own sexuality. She unabashedly explains her attraction to BDSM practices, which came as a shock to director Garrett Zevgetis and to Michelle's mother (in a very funny scene), but is taken in stride by Migliozzi. Despite Smith's savvy mind and independent spirit, it was difficult for her to find employment. Asked if she wants to go to college, Smith's response was immediate and sobering: not until she absolutely knows what she wants to be because she doesn't want to stress out or waste anybody's money. The film and its subject are important; compelling depictions of personal struggle creates empathy for a marginalized population. The crowd, filled with many from the Perkins School for the Blind, was delightfully rowdy.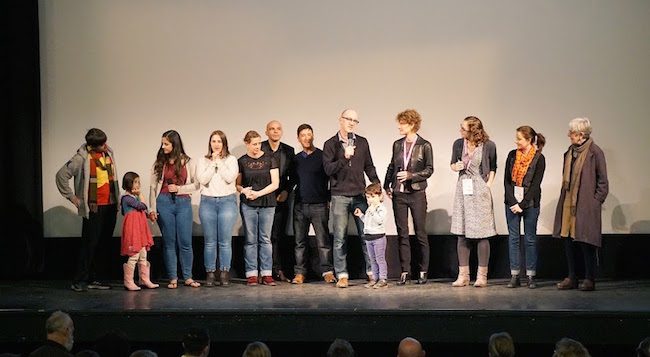 The Guys Next Door: Reviewed in The Arts Fuse. The theater was pretty well packed for this screening, audience members including many of the filmmakers' friends, crew, and family. For everyone present — gay, straight, single, married, with or without kids — it became evident that this was not just a film about surrogate parenthood and gay marriage: it was a testament to love of family. The crowd reacted with ooo's and ahhh's of recognition and many laughs. Both the subjects' families and children took to the stage. Their responses to questions from the audience were heartwarming and ingenuous. This important and affirmative film was the feel good event of the festival
.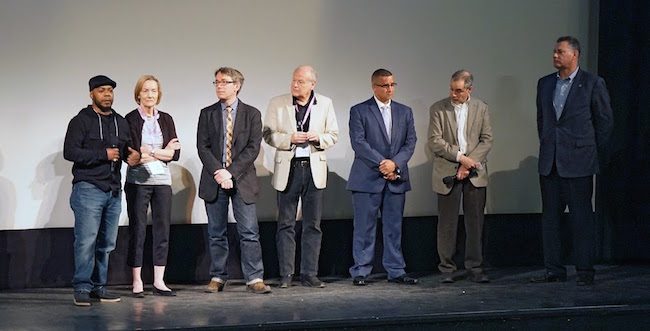 Beyond the Wall: A quite different population was in attendance for Bestor Cram and Jenny Phillips' admirable story of six former prisoners grappling with the challenges of life on the outside. Shot over a four year period, the filmmakers had no idea what the outcome for it subjects would be. The result is a tough and honest representation of the difficulties a return to civilian life poses to men without adequate support or education. The odds are not in favor of those who are released, and despite putting  on a brave face for the camera several did not make it. The hero of the film is Louie Diaz, an ex-addict, who helps prisoners re-enter society with honest talk and a one-on-one commitment to their improvement. His mantra: "Keep doing what you're doing and you'll keep getting what you got."
Besides Diaz, who was at the Somerville Theatre for a Q&A after screening, Middlesex County Sheriff Peter Koutoujian answered policy questions posed by families and addiction counselors in the audience. Huge applause greeted the appearance of Billy Cabrera, a recovered addict, who started his own barbershop where, in the back room, he helps addicts, the homeless, and those in transition find jobs, refuge, and advice. Cabrera spoke eloquently about the need for communities to help support those on the margins of society. Asked where and how people can help, he made it personal: "Send donations to Billy's Barbershop, Andover Street in Lowell."
In the theater, I sat in back of four large, tattooed women who on occasion would take out their cell phones and shoot what was up on the screen. This is taboo at film festivals, the reason for it was obvious: on screen were friends of theirs who did not make it. The women's tears were palpable. This was not the usual film fest crowd, nor should it be. Beyond the Wall is an urgent film and it was an unusually emotional evening.
Festivals can be rarified environments, filled with cinema mavens and movie insiders. Kudos to the Independent Film Festival Boston for opening up its programming to significant documentaries that, let's hope, will make a difference in the Boston area and beyond.
---
Tim Jackson was an assistant professor of Digital Film and Video for 20 years. His music career in Boston began in the 1970s and includes some 20 groups, recordings, national and international tours, and contributions to film soundtracks. He studied theater and English as an undergraduate, and has also has worked helter skelter as an actor and member of SAG and AFTRA since the 1980s. He has directed three feature documentaries: Chaos and Order: Making American Theater about the American Repertory Theater; Radical Jesters, which profiles the practices of 11 interventionist artists and agit-prop performance groups; When Things Go Wrong: The Robin Lane Story, and the short film The American Gurner. He is a member of the Boston Society of Film Critics. You can read more of his work on his blog.