Arts Fuse critics select the best in music, film, dance, author events, and theater for the coming week.
By The Arts Fuse Staff
Film
Boston Area Film Schedules — What is playing today, Where and When
2015 Oscar Shorts: Documentary
Now Playing
Coolidge Corner Theater, Brookline, MA, and Kendall Square Cinema, Cambridge, MA
Do you watch the Oscars and wonder where you could have seen all those nominated short films? Before the ceremony they are distributed to screens in museums and independent movie theaters. The Coolidge Corner and Kendall Square cinemas are currently showing the documentary shorts in two separate programs. Schedules and descriptions linked here: Program A and Program B.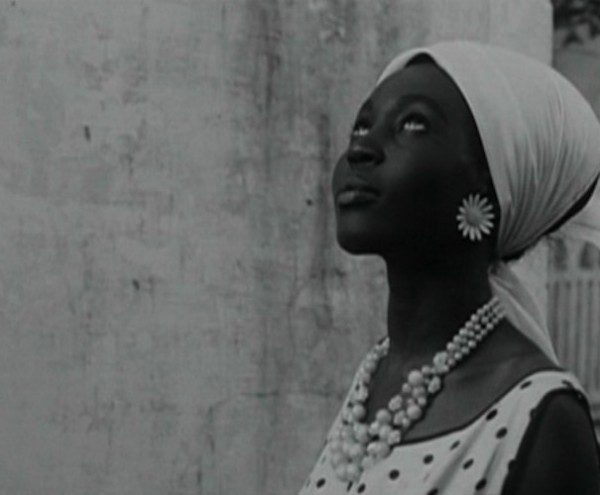 Black Girl
February 6 at 8 p.m.
Emerson/Paramount Center Bright Family Screening Room, Boston, MA
In his pioneering 1966 film, the great Senegalese author and director Ousmane Sembene explores the complex dynamics of the immediate post-colonial period through the simple, devastating story of a Senegalese servant and her relationship to the unnamed French couple who employ her. Introduction and Q&A by Dr. Samba Gadjigo and Dr. Claire Andrade-Watkins.
The Films of Stanley Kubrick
February 4-28
Museum of Fine Arts, Boston, MA
Perhaps no director has ever matched the scope and uncompromising vision of Stanley Kubrick. This complete series of Kubrick's films includes a new 4k restoration of 2001: A Space Odyssey. The program begins with his first noir features Fear and Desire and Killer's Kiss and goes through to his controversial final film, Eyes Wide Shut. Additional non-Kubrick films include Room 237, which is about the alleged hidden messages found in The Shining, and Jan Harlan's Stanley Kubrick: A Life in Pictures. The other entries include: Paths of Glory, The Killing, Spartacus, Lolita, Dr. Strangelove or: How I Learned to Stop Worrying and Love the Bomb, A Clockwork Orange, Barry Lyndon, The Shining, and Full Metal Jacket. Don't miss this wonderful opportunity. Complete Schedule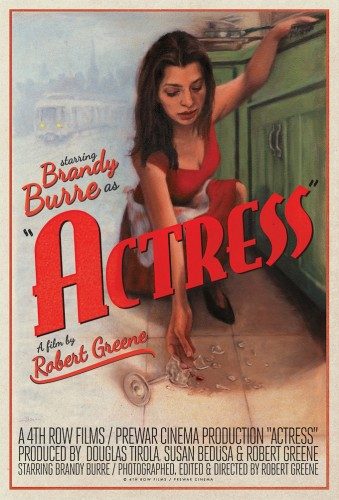 Actress
February 6 through 11
Brattle Theater, Cambridge, MA
One of the top documentaries of last year never made it to Boston — until now. "Brandy Burre had a recurring role on HBO's The Wire when she gave up her career to start a family. When she decides to reclaim her life as an actor, the domestic world she's carefully created crumbles around her. Using elements of melodrama and cinema verité, Actress is both a present tense portrait of a dying relationship and an exploration of a complicated woman, performing the role of herself, in a complex-yet-familiar story." In this film "artistic and erotic desire are fused; she [Burre] sees her life as a series of roles—mom conflicts with actress, partner with lover—and her struggle for fulfillment links creative work with economic independence. Her story is the stuff of classic melodrama . . . images, with their shrieking colors and vertiginous geometry, suggest the intimate grandeur and bitter irony of a Douglas Sirk romance come to life." (New Yorker) The DocYard presents a conversation with director Robert Greene in person following the 7 p.m. show on Monday, February 9.
— Tim Jackson
---
Dance
Boston Ballet Dance Talk & Performance
Wednesday, February 4
Northeastern University
Boston, MA
Free and open to the greater Northeastern University community, this hour-long program presents highlights and a sneak peek of Boston Ballet's season to come. The program spans favorites such as Wayne McGregor's Chroma to the world premiere of Jorma Elo's newest choreography, ending with a Q&A audience discussion with Boston Ballet's artistic director and performers.
Gumshoes in Tap Shoes
Friday, February 6 & Saturday, February 7
The Dance Complex
Cambridge, MA
Recently named one of Dance Magazine's "25 to Watch," Ryan P. Casey brings his tap talents to the Cambridge stage in this new work. Enjoy an evening of film noir parodies told through infectious rhythms and jazzy tunes, featuring Ryan P. Casey & Dancers and opening acts by TAProject (Friday) and Legacy Dance Complex (Saturday).
Works of Love
February 6-22
José Mateo Ballet Theatre's Sanctuary Theatre
Cambridge, MA
Be sure to add José Mateo's Works of Love to your viewing list during its February run. From flirty to elegant to haunting, the evening showcases three of the company's top love ballads from the past decade, including the recently premiered Released, which is set to a Ferruccio Busoni/Bach Concerto.
and further afield…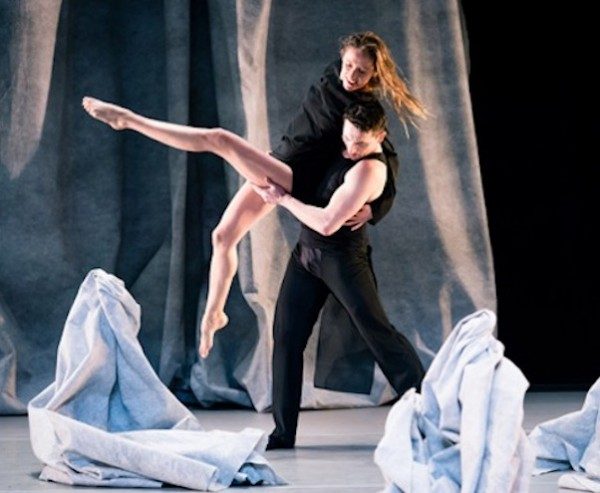 Compagnie Marie Chouinard
Friday, February 6 & Saturday, February 7
CFA Theatre at Wesleyan University
Middletown, CT
A delicious convergence of art forms, Compagnie Marie Chouinard offers contemporary dance merged with poetry, music, and video projection. Hailing from Montréal, the group will present the New England premiere of Gymnopédies, set to the piano melodies of Érik Satie, and the Connecticut debut of Henri Michaux: Mouvements, which is made up of india-ink projections, text, and electroacoustic music by Canadian composer Louis Dufort. Note: this performance contains nudity and adult content.
— Merli V. Guerra
---
Classical Music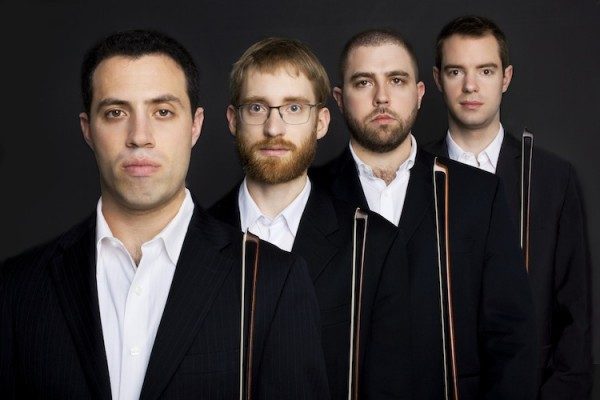 JACK Quartet
Presented by Boston University School of Music
February 2, 8 p.m.
CFA Concert Hall, Boston, MA
The cutting-edge JACK Quartet begins its weeklong residency at BU's Center for New Music with the first of two free concerts. Andrew Greenwald's A Thing is a Hole is a Thing it is Not, John Zorn's The Alchemist, and Horatiu Radulescu's String Quartet no. 5 are on the bill.
Ragas, Reich + Radiohead
Presented by Boston Percussion Group
February 2, 8 p.m.
Davis Square Theater, Somerville, MA
Violinist Lilit Harutunian and soprano Lawren Hill join BPeG for a program that crosses contemporary, classical, and pop genres. Steve Reich's seminal Music for Pieces of Wood, Toru Takemitsu's Rain Tree, and Jonathan Hess's arrangement of Radiohead's Kid A are only part of the group's rich offerings.
Michael Lewin plays Brahms
Presented by the Boston Conservatory
February 8, 2 p.m.
Sanders Theater, Cambridge
Pianist Lewin joins forces with the Boston Conservatory Orchestra for Brahms's Piano Concerto no. 1, one of the pillars of the concerto literature. The program's second half features a rare performance of Aram Khachaturian's mighty Symphony no. 2, a far-less-widely-known contemporary of Shostakovich's famous Leningrad Symphony.
Family Concert
Presented by Boston Musica Viva
February 8, 3 p.m.
Tsai Performance Center, Boston
BMV's annual Family Concert features the world premiere of Charles Zoll's Bliss and the Pale Blue Dot plus Francis Poulenc's Babar the Elephant. Steve Aveson narrates both while, on the former, Marimba Magic from The Rivers School Conservatory, joins BMV.
— Jonathan Blumhofer
Blue Heron (A collaboration with Les Délices)
February 2 at 7:30 p.m.
Presented by the Cambridge Society for Early Music at Christ Church, Zero Garden Street, Cambridge, MA
Blue Heron and Les Délices perform a program entitled "A More Subtle Art: The 14th-century Avant-Garde."
The Newberry Consort
February 6 at 8 p.m.
Presented by the Boston Early Music Festival at the First Church Congregational, 11 Garden St, Cambridge, MA
The Newberry Consort collaborates with singers from the acclaimed ensemble Exsultemus to form an "11-member vocal and instrumental ensemble" that will perform "a spellbinding program of selections from Cantigas de Santa Maria, a gorgeous collection of Medieval Spanish songs replete with tales of saints, sinners, and miracles."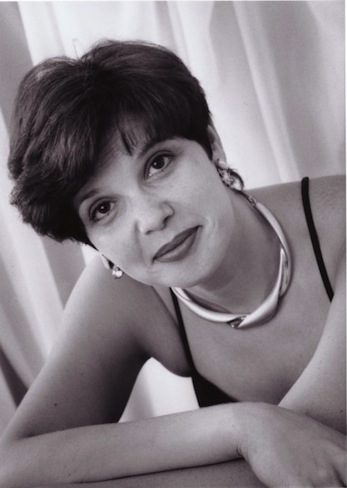 Alton C Bynum Recital Series
February 6 at 8 p.m.
Presented by the Gordon College Music Department at Phillips Recital Hall, 255 Grapevine Road, Wenham, MA
Pianist Alina Polyakov will perform with members of the Boston Symphony Orchestra (Julianne Lee, violin; Michael Zaretsky, viola; Mihail Jojatu, cello). On the program: Beethoven's "Archduke" Piano Trio No.7 in B-Flat Major, Op. 97 and Schumann's Piano Quartet in E-Flat Major, Op. 47.
Mistral
February 7 at 5 p.m.
St Paul's Episcopal Church, 15 St Paul Street, Brookline, MA
Also on February 8 at 3 p.m., at West Parish Church, Andover, MA
The program for this Valentine's Day Concert: Arensky's Piano Trio; Rachmaninoff's Vocalise; Tchaikovsky's Serenade Melancholique; Prokofiev's Waltz from the ballet Cinderella; and Russian love ballads performed on the domra and bayan (Tamara Volskaya on the domra; Anatoly Trofimov on the bayan).
Soprano Renée Fleming and pianist Olga Kern
February 8 at 3 p.m.
Presented by Celebrity Series at Symphony Hall, Boston, MA
The celebrated singer will perform selections by Robert Schumann, Sergei Rachmaninoff, and Richard Strauss.
— Susan Miron
---
Theater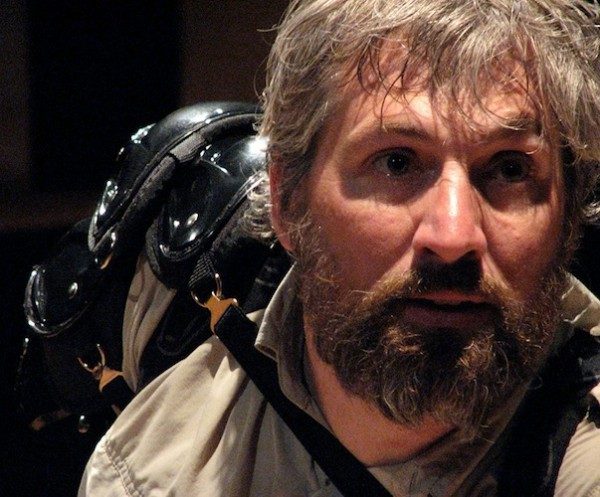 Cry Havoc, written and performed by Stephan Wolfert. Directed by Eric Tucker.
Presented by Bedlam at the Central Square Theater, Cambridge, MA, February 4 through 7.
"After two years of paralysis from a high school sports injury. After six years in the United States Army. After a full blown transition into a classic case of Post Traumatic Stress Disorder, Stephan Wolfert hopped off an Amtrak train deep in the mountains of Montana. Far from home. Close to the middle of nowhere. And without the first damn clue of what to do for the rest of his life. Until, as Fate would literally have it, he stepped into a local theater and saw a production of William Shakespeare's Richard III." An intriguing set-up: a one-person show that draws on Shakespeare and personal stories "to bring the audience face to face with one of the most vexing problems in America. Veterans are trained to unleash their "berserker" for combat but are not trained to re-harness their berserker after service."
Bedlam's Saint Joan by George Bernard Shaw. Directed by Eric Tucker. Presented by Underground Railway Theater at the Central Square Theatre, Cambridge, MA through February 8.
Bernard Shaw would no doubt see this quartet of actors taking on his historical epic as stirring expressions of the "Life Force." "Four actors perform all 24 roles in Bedlam's production of Saint Joan, declared "Irresistible! Ferocious!" and "A force of nature!" by the New York Times." Arts Fuse review
The King of Second Avenue (based on The King of the Schnorrers by Israel Zangwill). Book and Lyrics by Robert Brustein. Music by Hankus Netsky. Directed by Matthew 'Motl' Didner. Staged by the New Repertory Theatre in the Arsenal Center for the Arts at the Charles Mosesian Theater, Watertown, MA, February 7 through March 1.
This is the world premiere production of a musical based on a story by Israel Zangwill. The update features "a Romeo and Juliet love story set against the background of antagonistic Jewish sects in the Lower East Side of 1960s Manhattan." The klezmer score is composed by Hankus Netsky.
Middletown by Will Eno. Directed by Curt Columbus. Staged by the Trinity Repertory Company in the Dowling Theatre at 201 Washington Street, Providence, RI, through February 22.
Playwright Will Eno's acclaimed 2010 play is a "wry, bittersweet and achingly beautiful" look at small-town American living" that reveals "universal themes of love, birth, death, loneliness, elation, forgiveness, disappointment and redemption."
Kerplop! Tale of the Frog Prince. Directed & Conceived by Matthew Woods. Staged by imaginary beasts at the Boston Center for the Arts Plaza Black Box Theatre, Boston, MA, through February 7.
This inventive group "refashions another classic fairy tale into a fantasy of amphibious proportions… the classic Tale of the Frog Prince receives the full Panto treatment. Audiences of all ages will want to catch the fun!"
Familiar by Dabau Gurira. Directed by Rebecca Taichman. Staged by the Yale Repertory Theatre, New Haven CT, through February 21.
The world premiere of a script (Yale Rep commissioned Gurira, an OBIE and Whiting Writers Award winning playwright) that is billed as "a richly funny and deeply moving new play about the complicated relationships between mothers and daughters, sisters, wives and husbands—the customs they keep, and the secrets they keep buried."
A Future Perfect by Ken Urban. Directed by M. Bevin O'Gara. Staged by SpeakEasy Stage Company at the Boston Center for the Arts in the Stanford Calderwood Pavilion, Boston, MA, through February 7.
A world premiere production of a play about parenthood, values, and the price of success for thirty-somethings in America today. Arts Fuse interview with playwright Ken Urban. Arts Fuse review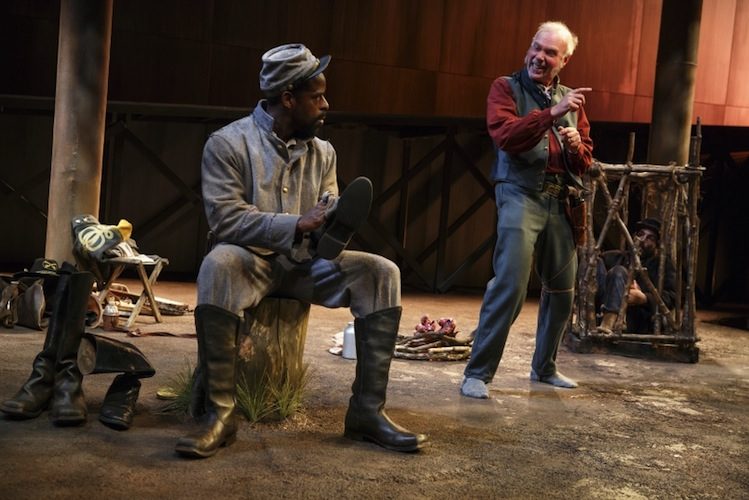 Father Comes Home From the Wars (Parts 1, 2 & 3) by Suzan Lori-Parks. Directed by Jo Bonney. A co-production between the American Repertory Theater and The Public Theater in New York, at the Loeb Drama Center, Cambridge, MA, through March 1.
"A devastatingly beautiful new play set over the course of the Civil War" that impressed a number of New York theater critics. "A masterful new work from one of our most lyrical and powerful writers" — and at her best Suzan Lori-Parks lives up to the latter description — the drama "is a deeply personal epic about love and hope in a world of impossible choices."
Echoes by N. Richard Nash. Staged by the Brown Box Theatre Project at Atlantic Wharf, 290 Congress St, Boston, MA, through February 8.
The company claims that this script is "thought-provoking and mind-bending," qualities missing in most local theater, so it may be worth a look. Still, the plot sounds suspiciously routine: "a young man and woman build a paradise through imagination, only to have it shattered by the intrusion of the outside world."
Breath & Imagination by Daniel Beatty. Directed by David Dower. Staged by Arts Emerson at the Paramount Center Main Stage, Boston, MA, through February 8.
Singer Roland Hayes is the subject of a musical play that chronicles "the amazing journey of this pioneer from the plantation in Georgia to singing before kings and queens in Europe and becoming the first African-American soloist to perform with the Boston Symphony Orchestra." Elijah Rock reprises his star turn as Hayes, "for which he received the NAACP Theatre Award for Best Performer in 2014."
The Second Girl by Ronan Noone. Directed by Campbell Scott. Staged by the Huntington Theatre Company at the Virginia Wimberly Theatre, Boston Center for the Arts, Boston, MA, through February 21.
Eugene O'Neill's Long Day's Journey into Night is the backdrop for this play, "which is set in the downstairs world of the Tyrone family kitchen in August 1912. Two Irish immigrant servant girls and the chauffeur search for love, success, and a sense of belonging in their new world." This is the world premiere production of a script by Huntington Playwriting Fellow Ronan Noone.
— Bill Marx
---
Roots and World Music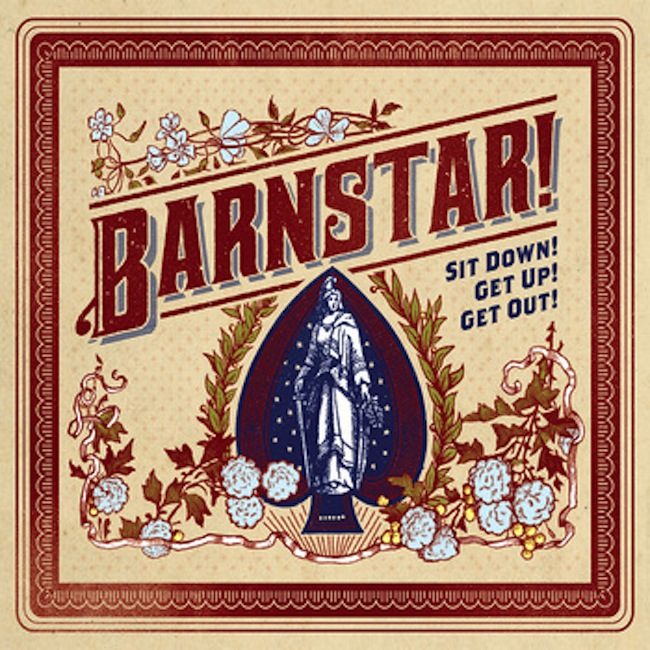 Barnstar! Record Release!
February 4
Oberon, Cambridge, MA
The occasional all-star multi-generational bluegrass aggregation known as Barnstar! has attracted a loyal audience with their riotous live shows, which explains why as of Saturday night there were twelve tickets left for the release party for their new LP Sit Down! Get Up! Get Out!. But the album goes a good deal beyond leader and bassist Zachariah Hickman's zany wit, and his genre-bending aspirations yield some real gems. Maybe covers of The Faces' "Stay with Me" and the Hold Steady's "Sequestered in Memphis" don't completely transcend descent into camp when string bands doing rock tunes. Still, there are lots of poignant moments like Cat Stevens's "Trouble" and member Mark Erelli's "Country John," a memorial tribute to John Lincoln Wright, the troubled Boston honky tonk legend. Add the inventive banjo playing of Charlie Rose and the father/son vocal powerhouses Taylor and Jake Armerding and it's clear that Barnstar! is one all-star band that more than exceeds the sum of its parts.
Ladysmith Black Mambazo
February 7
Sanders Theater, Cambridge, MA
Last year the mighty South African a capella kings Ladysmith Black Mambazo appeared without longtime leader Joseph Shabalala. Press reports say that he's retired from performing on the road after 50 years. But he's left the group in the capable hands of his son Thamsanqa, and both the group's harmonies and their acrobatic moves remain exciting. A small number of tickets were still available as of press time.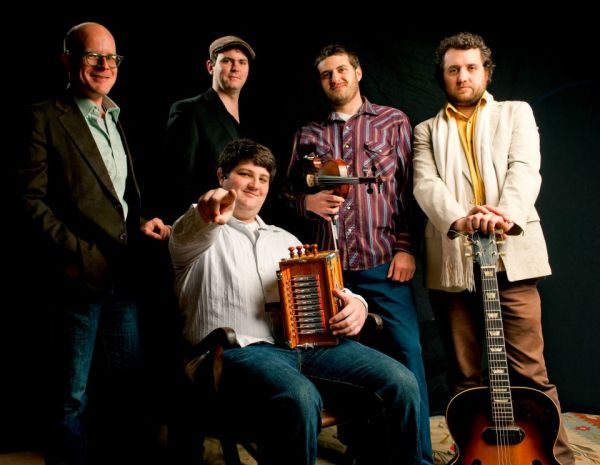 The Revelers
February 8
Club Passim, Cambridge, MA
One of the least known treasures of American roots music is called swamp pop. It started in the 1950's when Cajun musicians tried to play New Orleans-style R&B. They failed at their attempt to duplicate the Crescent City sound; instead, they created a glorious legacy of swamp country soul. Many swamp pop successes, such as "Sea of Love," became huge hits, and there's still a vibrant swamp pop circuit in Southwest Louisiana. But the music, with its English lyrics and anglicized artist names, was seen as politically incorrect by come when the Cajun pride movement revived traditional French-language Cajun music. Now swamp pop is finally getting its due and younger Cajun musicians happily play it. Take The Revelers, a young band that arose from the ashes of the Cajun swing band Red Stick Ramblers and play both swamp pop originals and classics.
— Noah Schaffer
---
Jazz
Matt Savage and Mark Zaleski
February 2, 7 p.m.
Lily Pad, Cambridge, MA
The formidable young pianist Matt Savage teams up with superb saxophonist Mark Zaleski, mixing originals and standards and, just maybe, a nifty cover of the theme from "Game of Thrones" that Savage played with his band (including Zaleski) the last time we saw him, at the Regattabar. They open for the best double-bill residency in town, Jerry Bergonzi (8:30) and the Fringe (10:30).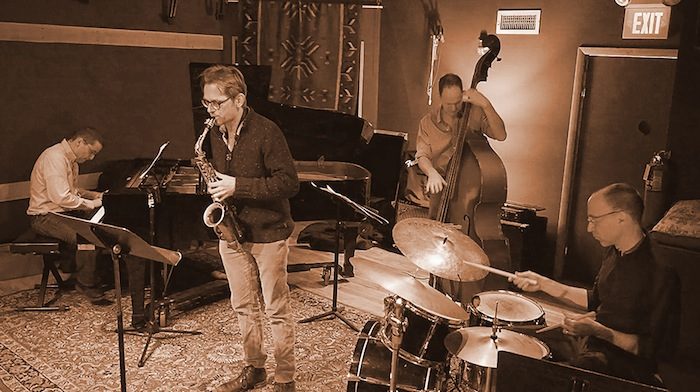 Matchbox/Atomic
February 4, 7:30 p.m.
Killian Hall, M.I.T., Cambridge, MA
The Scandinavian quintet Atomic joins Boston home team Matchbox for this double bill at M.I.T.'s comfy Killian Hall. Atomic is reed player Fredrik Ljungkvist, trumpeter Magnus Broo, pianist Håvard Wiik, bassist Ingebrigt Håker Flaten, and drummer Hans Hulbœkmo. Matchbox is alto saxophonist Jorrit Dijkstra, pianist Pandelis Karayorgis, bassist Nate McBride, and drummer Curt Newton.
Sarah McKenzie
February 5, 8 p.m.
Scullers Jazz Club, Boston, MA.
The 27-year-old Australian Berklee grad Sarah McKenzie is a quadruple threat: singer, songwriter, pianist, and arranger. And she's really good at all four, drawing blues-informed inspiration from the likes of Oscar Peterson, Gene Harris, Shirley Horn, and Slide Hampton. The obvious contemporary comparison is Diana Krall, but check out McKenzie's clever kiss-off song That's It, I Quit! on YouTube and you'll see that she's got her own thing.
Roberta Gambarini
February 6 and 7, 8 p.m. and 10 p.m.
Scullers Jazz Club, Boston, MA.
The Turin-born, New England Conservatory-educated jazz singer Roberta Gambarini gained early fame in the Thelonious Monk Institute Vocal Competition for her vocal transcriptions of tricky instrumental solos, but her learned virtuosity informs a fully realized personal vision. She comes to Scullers with the distinguished pianist Eric Reed, bassist Ameen Saleem, and drummer Jimmy Cobb, who, despite a career of esteemed playing, remains best known for his definitive work on a single recording, Miles Davis's Kind of Blue.
Chris Potter's Underground
February 7, 7:30 p.m. and 10 p.m.
Regattabar, Cambridge, MA.
The first set is already sold out, so don't sit on this one: dynamic saxophonist Chris Potter (Dave Douglas, Dave Holland, Pat Metheny) convenes this latest version of his funk-inflected Underground band, with guitarist Adam Rogers, bassist Fima Ephron, and drummer Nate Smith.
Jason Yeager and Julie Benko
February 8, 6 p.m.
Bella Costa Ristorante, Framingham, MA.
The exciting young pianist Jason Yeager, now based in New York, got his start playing Friday nights at Bella Costa. He returns home for a cabaret-jazz show, "Blame It On My Youth," with Broadway singer-actress Julie Benko.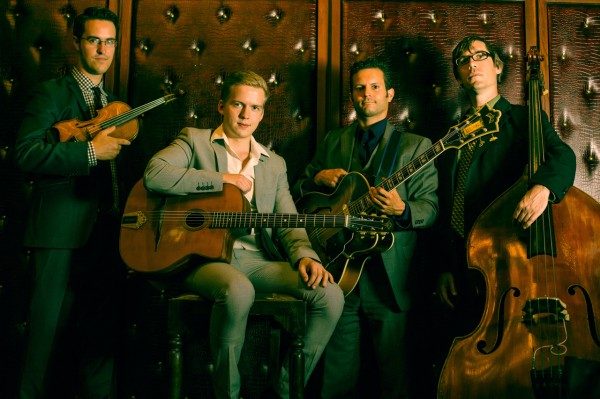 Rhythm Future Quartet
February 11, 8 p.m.
Regattabar, Cambridge, MA.
The Rhythm Future Quartet take their name from a Django Reinhardt song, inspired by the more out-there reaches of Reinhardt's "gypsy jazz." Violinist Jason Anick and Finnish guitar wizard Olli Soikkeli are the front-line players, with Vinny Raniolo providing the requisite rhythm guitar "pomp" and the versatile Greg Loughman anchoring the whole affair with his pliant bass lines.
— Jon Garelick
---
Author Events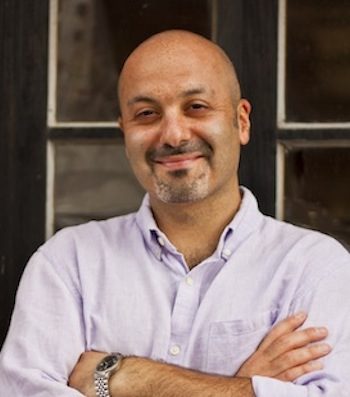 Boris Fishman
A Replacement Life
February 2 at 7 p.m. CANCELLED
Brookline Booksmith, Brookline, MA
Free
The Belarus-born writer makes his literary debut with the story of a struggling journalist who needs work bad enough to consider the unthinkable: helping to dream-up Holocaust-restitution claims for elderly Russian Jews in Brooklyn. In her Arts Fuse review of the novel, Roberta Silman wrote that we come away from the book with "a new understanding of what America means to these Russian immigrants whose cunning and sophistication often lead them into trouble, but whose good luck is that their plight is being recorded constantly in short stories and novels by their amazingly talented children. Among the best of them is the imaginative, funny, and thoughtful Boris Fishman."
Nick Hornby
In conversation with Ethan Gilsdorf
Funny Girl
February 3 at 7 p.m. (Doors open at 6:30)
Harvard Square Books, Cambridge, MA
$5 tickets
The ever-popular novelist and columnist (and Wild screenwriter) comes to Cambridge to read and sign copies of his latest novel. Funny Girl tells the rambunctious story of Sophie Straw, an intrepid young woman who is transforms herself from provincial ingénue to television starlet. Her social climbing takes place amid an eccentric cast of characters that are part of the glittering landscape of '60s London.
Martha McManamy
The Big Trip: A Family Gap Year
February 3 at 7 p.m.
Porter Square Books, Cambridge MA
Free
Taking a year off from the modern world is an enticing fantasy for lots of people, but very few ever actually attempt an escape. The McManamy family gave it a try, putting school and work aside while traveling across the world, volunteering in Bolivia, Guatemala, and Kenya. McManamy explains how family globetrotting can be pulled off without losing a job, falling behind at school, or costing an arm and a leg.
David Niose
Fighting Back the Right: Reclaiming America from the Attack on Reason
February 4 at 7 p.m.
Newtonville Books, Newton Centre MA
Free
Republicans have won majorities in both the House and Senate, so religious conservatives are more influential in terms of public policy than they've been in a decade. Niose, the president of the American Humanist Association, notes that attitudes towards issues such as gay marriage and global warming are, thankfully, much more progressive that those we find in Congress. How can the Democrats turn things around?
Scott McCloud
In Conversation with Hillary Schute
The Sculptor
February 5 at 6 p.m. (Doors open at 5:30)
Brattle Theatre, Cambridge MA
$5 tickets
Comics fans, rejoice! The venerable author of Understanding Comics comes to Cambridge to discuss his latest graphic novel with Schute, a comics and literary scholar. His latest book tells the story of a sculptor who makes a deal with Death so that he can sculpt whatever he wishes — the Faustian hitch (there always is one) is that he now has only two hundred days to live. McCloud will read and discuss how deciding what to create can be even harder than the act of creation itself.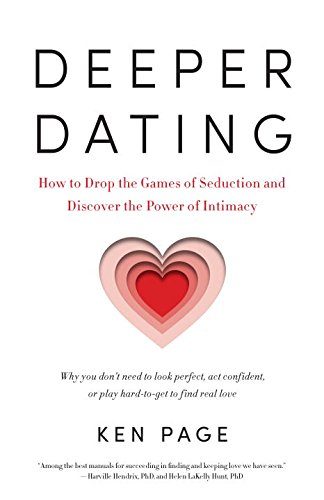 Ken Page
Deeper Dating: How to Drop the Games of Seduction and Discover the Power of Intimacy
February 6 at 7 p.m.
Brookline Booksmith, Coolidge Corner MA
Free
In the age of social media and online dating, interacting with people is easier than ever. But where can one find real love and intimacy? Just in time for Valentine's Day, psychotherapist Page offers advice on how to keep insecurities and nagging doubts about the dating world at bay. The idea is for readers to build up their inner confidence and learn to be emotionally available to new partners. Wine and chocolates will be served as well, because nothing makes being single more tolerable than hanging out in a bookstore and eating sweets with strangers.
— Matt Hanson