Whether it was intended or not, Searching for Sugar Man did more than delve into the past of Sixto Rodriguez; it created his future.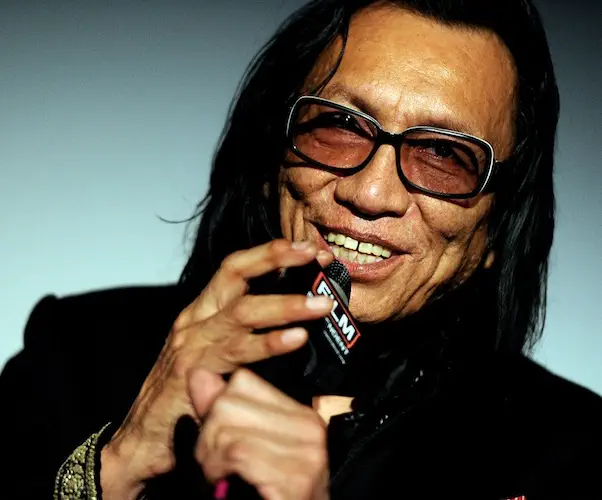 By Adam Ellsworth
Audience member: We love you!
Rodriguez: I love you back. I know it's the drink [pause, grin], but I love you back.
Thanks to the 2012 documentary Searching for Sugar Man, the story of Rodriguez is well known. To recap: Mexican-American singer-songwriter from Detroit makes two albums, nobody in the U.S. pays attention to them, Mexican-American singer-songwriter from Detroit hangs up his guitar. Despite the American apathy, the albums find their way to South Africa (as well as Australia and New Zealand) where the Mexican-American singer-songwriter from Detroit is worshiped like Elvis, initially unbeknownst to Mexican-American singer-songwriter from Detroit. MASSFD tours South Africa, gains some of the recognition that had eluded him for so long, and then returns to Detroit, quite content, and with no grand rock star ambitions. End of story.
Except it wasn't.
Whether it was intended or not, Searching for Sugar Man did more than delve into the past of Sixto Rodriguez; it created his future. Once everyone in the U.S. and every other part of the world that wasn't South Africa, Australia, and New Zealand learned about him, and heard his music, they were smitten. Which explains the packed house at Orpheum Theatre in Boston Friday night, and the many, many crowd members telling the Mexican-American singer-songwriter from Detroit how much they loved him.
As illustrated above, each of these declarations was handled with humor and humility. Everyone does humor, so it was the humility that was striking. Throughout the concert, which was presented by World Music/CRASHarts, Rodriguez was happy to acknowledge the accolades directed at him, but was quick to turn the love back to the audience, or deflect praise onto his backing guitarist, bassist, and drummer. It no doubt helped that these backing musicians were top notch and deserved all the love Rodriguez threw at them. Still, he didn't have to do that. He just did. Because that's what decent, humble people do.
The night began with a funky "Climb Up On My Music," followed by "This Is Not a Song, It's an Outburst: Or, the Establishment Blues." Huge cheers met the second song, and Rodriguez, even at age 71, gave it a strong vocal. "I Wonder," with its brilliant bass intro, came next and produced an enthusiastic audience sing-along. "I wonder," Rodriguez joked with the crowd after the song ended, "but I don't really want to know."
The show continued with Rodriguez favorites (it isn't really accurate to call them "hits") like "Crucify Your Mind," "Street Boy," and "Can't Get Away." He of course also played "Sugar Man," which began with a fingerpicked acoustic intro and then featured a hard rock freakout for the outro. It was one of the many times Friday night that the backing band showed off its range. The best example of just how versatile Rodriguez's backing players (not to mention his music) really are though came with a punishing take on "Only Good for Conversation." With pounding drums and crunchy, scorching electric guitar, the performance could only be described as "heavy." Not a style usually associated with Rodriguez.
Unfortunately, the set lost some momentum when Rodriguez turned to covers. The songs he picked were certainly classics — "Lucille," "Blue Suede Shoes," and "I Only Have Eyes for You" among them — but they weren't necessary, and especially on the rockers Rodriguez's voice wasn't quite up to it. He was far better on his own numbers, including the upbeat "Like Janis," "Inner City Blues," and "Rich Folks Hoax."
"Boston, it has been an honor, a pleasure, and a privilege," Rodriguez, humble and grateful as always, told the crowd at the close of the main set. He returned for an encore of "I Think of You," "You'd Like to Admit It," and Sinatra's "Nice 'n' Easy." All three songs were a bit low key. Perhaps he should have saved "I Wonder" for the big close. Ultimately, this is a minor quibble though. The show was a success, and the (finally famous) Mexican-American singer-songwriter from Detroit more than earned all the love that was showered on him.
Cory Becker opened the night with a set of solo acoustic songs. He was a little too Sunday-morning-over-easy-coffee-shop-mellow, but by the end he had won over the crowd, which is saying something for an unknown opener. If nothing else, he sported a cool cowboy hat.
---
Adam Ellsworth is a writer, journalist, and amateur professional rock and roll historian. His writing on rock music has appeared on the websites YNE Magazine, KevChino.com, Online Music Reviews, and Metronome Review. His non-rock writing has appeared in the Worcester Telegram and Gazette, on Wakefield Patch, and elsewhere. Adam has a MS in Journalism from Boston University and a BA in Literature from American University. He grew up in Western Massachusetts, and currently lives with his wife in a suburb of Boston. You can follow Adam on Twitter @adamlz24.