As the festival season draws to a close, a look back at the 2013 BeanTown Jazz Festival.
By J. R. Carroll
Unlike last year's rather soggy event, the weather this year was perfect.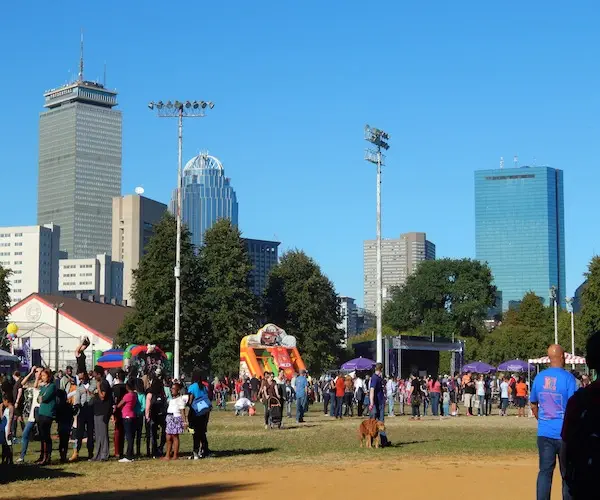 An iconic Boston photo, with the Natixis Global Asset Management Stage in the background, and performing on it are …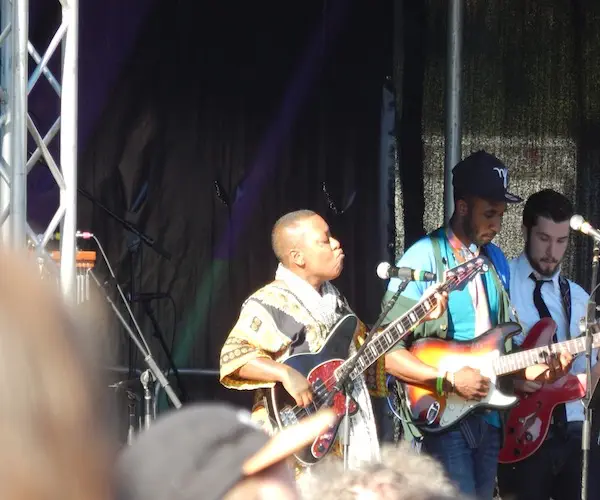 En route to the Burke St. end of the festival, we encounter Bahian percussionist Marcus Santos and the drums of Bloco AfroBrazil.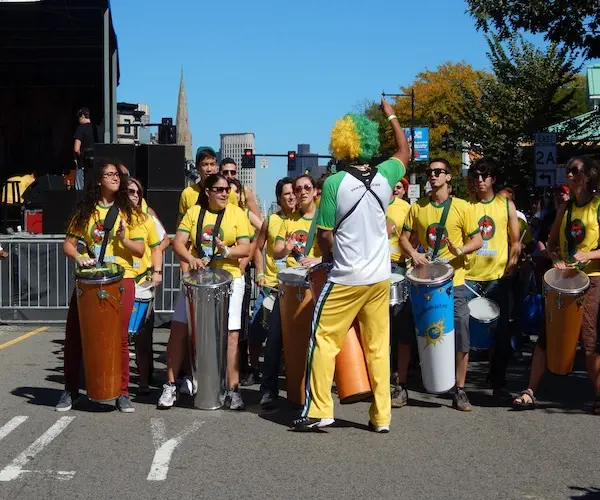 At the ARAMARK/Coca-Cola Stage, saxophonist Rick DiMuzio and his quintet (guitarist Lage Lund, pianist Mark Shilansky, bassist Keala Kaumeheiwa, and drummer Austin McMahon) are holding forth.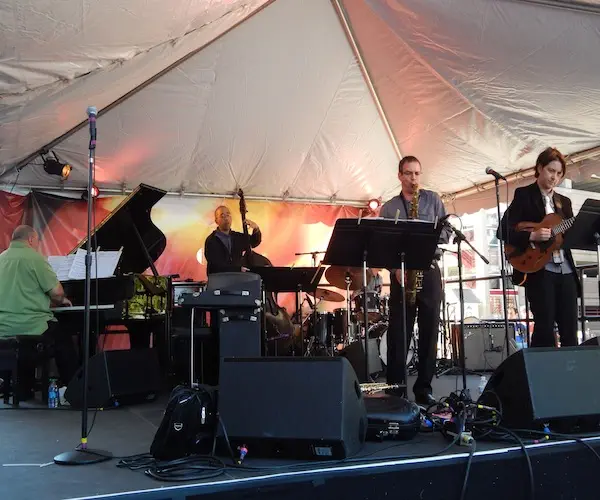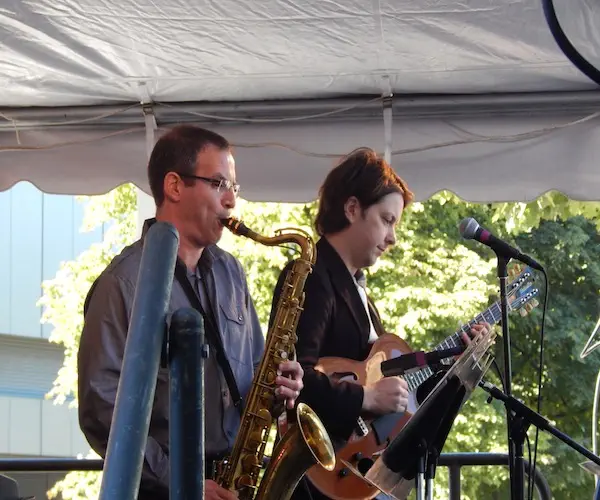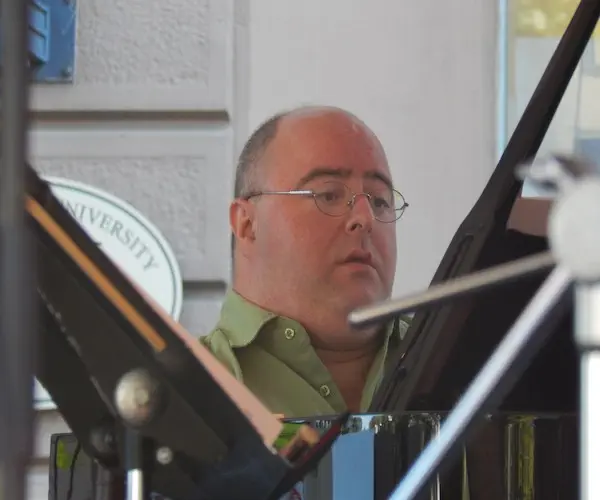 Heading over to the Massachusetts Ave. end of the festival, we pass the JazzBoston tent where host Lydia Liebman is interviewing the dean of Boston jazz presenters, Fred Taylor.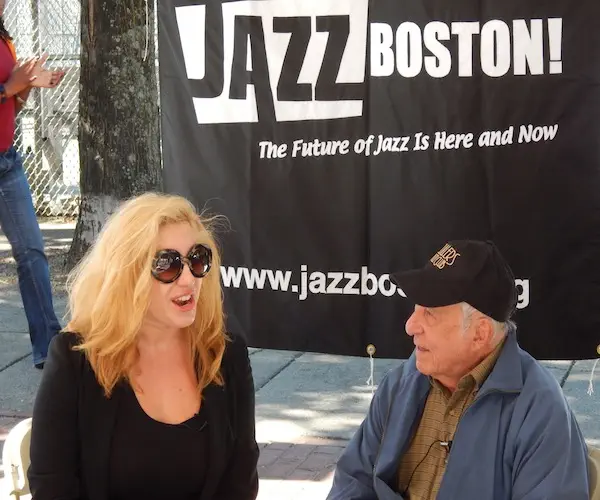 Vibraphonist Warren Wolf joins saxophonist Mike Tucker and his trio (with organist Jake Sherman and drummer Lee Fish) on the Berklee Stage.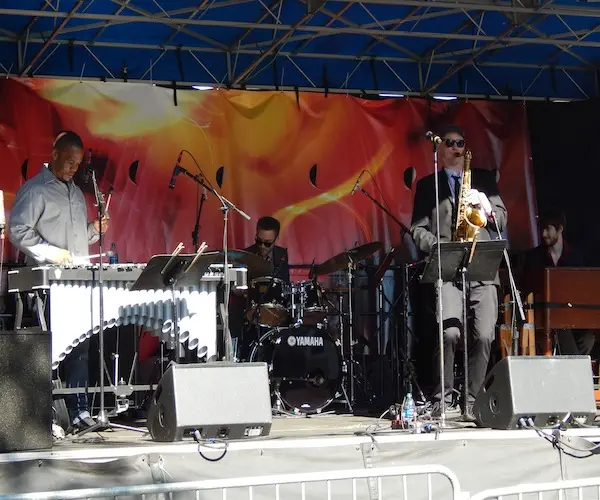 Back at the ARAMARK/CocaCola Stage, longtime WGBH jazz host Eric Jackson is introducing drummer Will Calhoun and his trio (with pianist Marc Cary and bassist Charnett Moffett).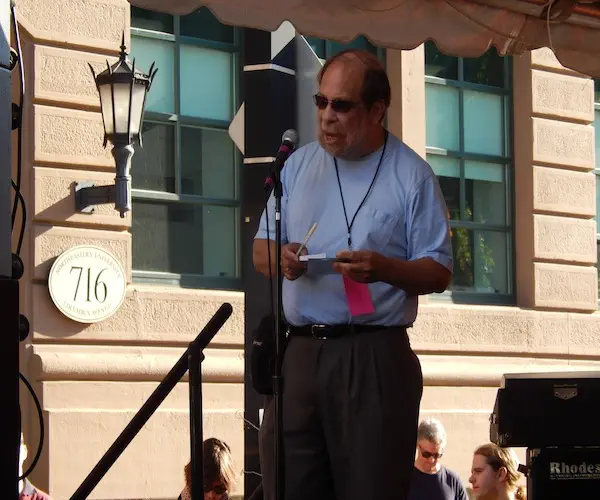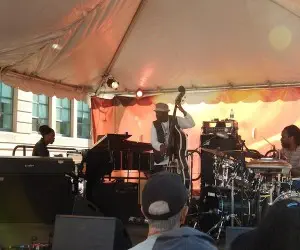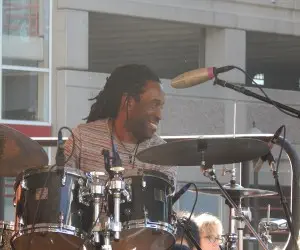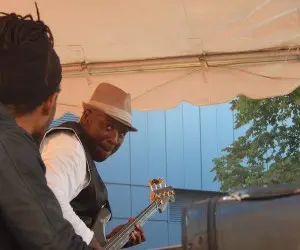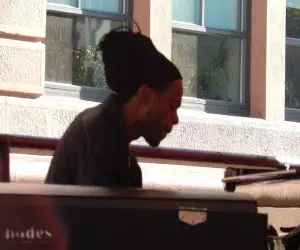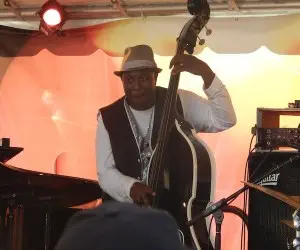 Closing out the afternoon was New Orleans-born trumpeter Christian Scott and his quintet (with guitarist Matthew Stevens, pianist Lawrence Fields, bassist Kris Funn, and drummer Corey Fonville).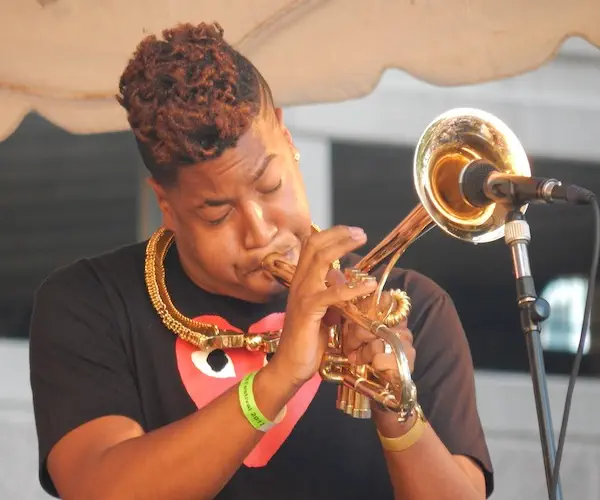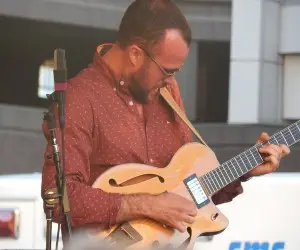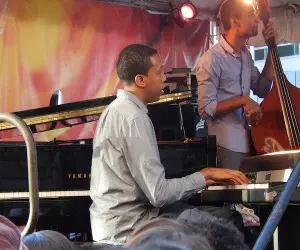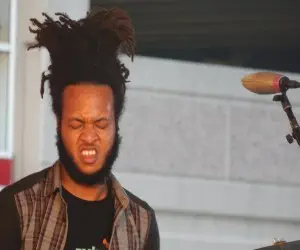 All photos by J. R. Carroll.

This work by J. R. Carroll is licensed under a Creative Commons Attribution-ShareAlike 3.0 Unported License.