By Ron Barnell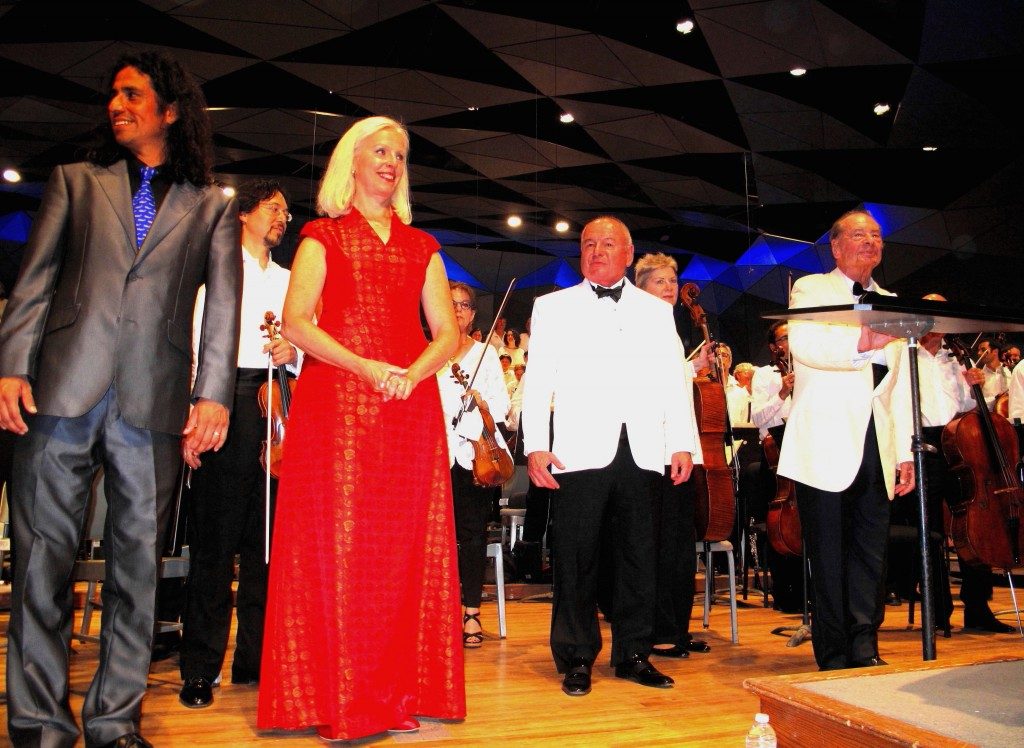 Gustav Mahler's 3rd Symphony as performed on the opening weekend at Tanglewood (July 6) by the Boston Symphony and choruses under the direction of Rafael Frühbeck de Burgos was a triumph of both interpretive and technical performance—in spite of some very adverse weather conditions.
Frühbeck de Burgos conducted this magnificent music with a profound depth of feeling that remained moving from the return of the chaotic despair of the first movement through a final resignation that ultimately would be transformed to the rising glory inscribed in the symphony's final pages. The Boston Symphony Orchestra's massed strings and brass performed with a sustained energy and impressive power until the very close—with the dual tympanist's "loud, but noble sound" (Mahler's direction). The final D major chord hung in the air and then faded into a soft silence.
The orchestra had played the Mahler 3rd Symphony earlier in the season, under Daniele Gatti in Symphony Hall, but I found the Frühbeck de Burgos reading of the score provided far more insight. This was true even though the performance was undertaken under extreme conditions of the heat and humidity. This was particularly difficult for the choruses: the Tanglewood Festival Chorus was joined on stage by members of the PALS Children's Chorus. Several members of the latter had to be taken off the stage during the performance because they had succumbed to the heat.
The Spanish-born Frühbeck de Burgos has a great affinity for large orchestral-choral works. I have seen him direct performances of such compositions as the Berlioz Requiem and Mendelssohn's Elijah, but I never thought of him as a great Mahler conductor before this. It was an exceptional experience, and the gathered audience (perhaps because of the heat there were many empty seats) showed its appreciation with a loud and sustained standing ovation that brought conductor and principals back on stage for several well-deserved recalls.