The highlights of the month include appearances by star performers Joshua Bell, Stefan Jackiw, Jorge Luis Prats, and Arabella Steinbacher.
By Jonathan Blumhofer and Susan Miron.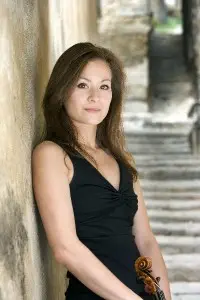 Orchestral/Opera/New Music performances
New England Conservatory Philharmonia. At Jordan Hall, Boston, MA, on October 3.
NEC boasts several orchestras, each of which give free concerts in Jordan Hall throughout the year. Perhaps the most appealing programs to begin the season come courtesy of the Philharmonia. In the first, NEC Director of Orchestras Hugh Wolff conducts music by Beethoven and Brahms, along with John Adams's Dr. Atomic Symphony. Later in the month, Los Angeles Chamber Orchestra music director Jeffrey Kahane does double-duty as pianist and conductor in Mozart's Piano Concerto no. 18 and also leads the orchestra in Barber's Essay no. 1 and gets a jump on the 2013 Lutoslawski centennial celebrations with the great, Polish composer's valedictory Symphony no. 4.
Joshua Bell and the Boston Symphony Orchestra. At Symphony Hall, Boston, MA, October 4 through 6 and 9.
Superstar violinist Bell returns to Symphony Hall with Leonard Bernstein's Serenade, a moody, mercurial score that takes Plato's Symposium, a multi-faceted study on the nature of love, for its starting point. BSO assistant conductor Marcelo Lehninger conducts additional pieces by Tchaikovsky and Dvorak. On the ninth, the Hawthorne String Quartet performs Erwin Schulhoff's Concerto for String Quartet and Wind Orchestra in place of the Bernstein.
Arabella Steinbacher and the Boston Symphony Orchestra. At Symphony Hall, Boston, MA, October 11 though 13.
The BSO's early-season parade of star violinists continues with Ms. Steinbacher, one of the most technically gifted and intellectually probing musicians of her generation. Vladimir Jurowski makes his BSO debut conducting her in the Mendelssohn Concerto and leading the orchestra in Shostakovich's tragic, harrowing Symphony no. 4.
Discovery Ensemble. Jordan Hall, New England Conservatory, Boston, MA, on October 21.
The Ensemble's first program of the season features less familiar pieces by Mozart (Symphony no. 28) and Bach (Orchestral Suite no. 4), as well as Astor Piazzolla's The Four Seasons of Buenos Aires and Heitor Villa-Lobos's Bachianas Brasileires no. 9.
Sound Icon. At Boston University, CFA Concert Hall, Boston, MA, on October 21.
The great French spectralist Gérard Grisey's final masterpiece, Quatre chants pour franchir le seuil, receives a rare Boston performance. Also on the program is the U.S. premiere of Mark André's Ni and a piece by the winner of the BU/Sound Icon composition competition.
 Callithumpian Consort. At Boston College, Boston, MA, October 22.
Boston's best-named ensemble has a couple of programs in October, but this one, to be played at Boston College, focuses on some of the most important, mid-century, American, experimental composers: John Cage, Morton Feldman, Earl Browne, and Christian Wolff. And then there's a piece by Tristan Murail thrown in for good measure.
Boston Philharmonic. At Sanders Theater, Cambridge, MA, and Jordan Hall, Boston, MA, October 25 through 27.
The BSO doesn't have a monopoly on violinists appearing in major concerti this month: for its first concert of the season, the BPO features Stefan Jackiw in Prokofiev's Violin Concerto no. 2. Music by Sibelius and Strauss (the somewhat lesser-played Don Quixote) complete the program.
Charles Dutoit conducting the Boston Symphony. At Symphony Hall, Boston, MA, October 25 through 27.
Mr. Dutoit has three residencies at Symphony Hall this season, but this is the one I'm looking forward to the most: Stravinsky's The Nightingale and Ravel's L'Enfant et les sortiléges. Both are part of the BSO's DNA (and Mr. Dutoit's).
New England Philharmonic, at the Tsai Performance Center, 685 Commonwealth Avenue, Boston, MA, on October 27.
New composer-in-residence David Rakowski has a world premiere (his Symphony no. 4); Thea Musgrave is represented with her composition, Rainbow; and music by Richard Strauss and Claude Debussy are all on the bill for the seven-time-"ASCAP Award for Adventuresome Programming"-winning orchestra, now beginning its 36th season.
— JB
---
Chamber Music/Early Music
Wednesday Concert Series. At the Church of St. John Evangelist, 35 Bowdoin Street, Boston, MA, every Wednesday, @ 5:30 p.m, free.
October 3: Yelena Beriyeva (piano) and Tamuna Shalvashvili (piano) will perform works by Brahms and Scarlatti.
October 10: Akiko Kobayashi (violin) and Claudia Kobayashi (piano) will perform works by J.S. Bach, Bartok, Beethoven and Schumann.
October 17: Tess Remy-Schumacher (cello) will present "From Bach to Boone", featuring works by J.S. Bach, Henze, Magill and Boone.
October 24: Maria Pikoula (piano) will perform works by Brahms, Debussy ,Harizanos and Schubert-Liszt.
October 31: Joshua Lawton (organ) and Daryl Robbins (trumpet) will perform works by J.S. Bach, Schroeder and music from the cinema.
———–
Pianist Jorge Luis Prats. Opening the Piano Masters Series. At Boston Conservatory, Suelly Hall, October 2, @ 8 p.m. with a free Masterclass on Oct. 3 @ 4 p.m.
Prats is playing a terrific and unusual program—works by Granados "Goyescas" Suite, Albeniz, Mompou, and Busoni's "Carmen Fantasy."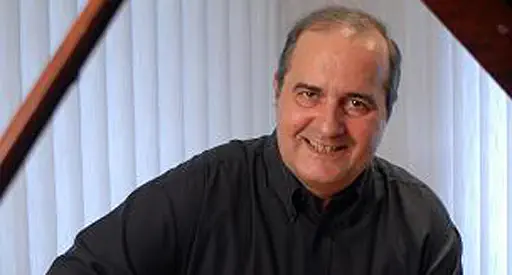 Chameleon Ensemble. At Goethe-Institut, 170 Beacon Street, Boston, MA, October 6 @ 8 p.m. and October 7 @ 4 p.m.
Radius Ensemble. At Pickman Hall, Longy School of Music, 27 Garden Street, Cambridge, MA, on October 6.
Two crackerjack chamber ensembles present unusually interesting programs: both performances are at the Goethe-Institut.
Chameleon Arts Ensemble will perform "midst the twilight path," a line-up that includes Brahms Piano Quartet No. 1 in g minor; Wagner beautiful "Wesendonk Lieder" for soprano & piano, Schoenberg "Ein Stelldichein" for oboe, clarinet, violin, cello & piano, Berg Four Pieces for clarinet & piano; Leon Kirchner Duo II for violin & piano
The Radius Ensemble (in residence at Longy School of Music of Bard college) presents works of Prokofieff (1924 quintet for winds and strings), Mark Schultz's "Dragons in the Sky" for horn and percussion, Morton Gould's celebration of Benny Goodman's tour of the Soviet Union, and a Weber Flute Trio.
Narek Hakhnazaryan. At the Isabella Stewart Gardner Museum, Boston, MA, October 7, @ 1:30 p.m.
Local cellist-makes-very good-indeed. Narek Hakhnazaryan, who was the Gold Medal Winner of the ultra-prestigeous Tchaikovsky Competition in 2011, plays a delightful program of pieces by Schumann, Franck, Ligeti, Tchaikovsky, and Chopin. With pianist Noreen Polera.
Blue Heron. At First Church in Cambridge, Congregational, 11 Garden Street, Cambridge, MA, October 13, @ 8 p.m.
The brilliant, Renaissance vocal group Blue Heron performs music from the Peterhouse partbooks, including Nicholas Ludford's "Missa Inclina cor meum" (North American premiere). A free pre-concert talk @ 7:15 p.m. by Scott Metcalfe.
Boston Chamber Music Society. At Sanders Theatre, Cambridge, MA, October 14, @ 7:30 p.m.
Three wonderful sextets, two by Brahms and one by Richard Strauss from "Capriccio," and "Capriccio" for String Quartet in E minor, Op. 81, No. 3 by Mendelssohn.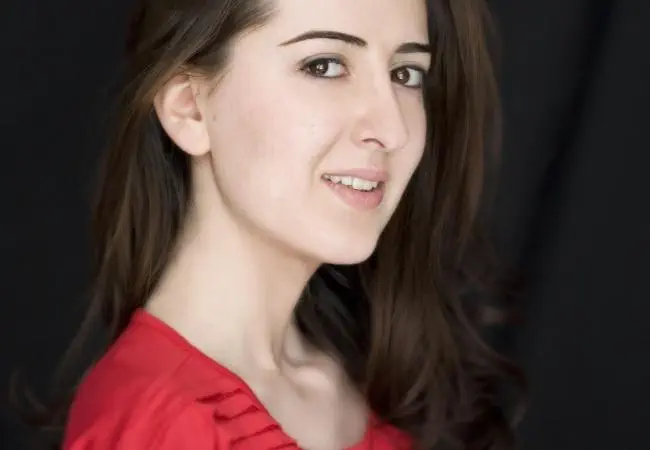 Nareh Arghamanyan. At the Isabella Stewart Gardner Museum, Boston, MA,  October 21, @ 1:30 p.m.
Nareh Arghamanyan, pianist, plays the great Bach Partita No. 2, works by Rachmaninoff, and Schumann Fantasiestücke, Op. 12.
Pacifica String Quartet and Anthony McGill. Presented by Celebrity Series of Boston at Pickman Hall, October 24, @ 8 p.m.
Celebrity Series of Boston presents Pacifica String Quartet and Anthony McGill, clarinetist at Longy School of Music of Bard College. Anthony McGill, principal clarinet of the Metropolitan Opera orchestra, and frequent chamber music colleague of Yo-Yo Ma, plays Mozart's sublime Clarinet Quintet. The Quartet also plays Beethoven's Quartet in C-sharp minor, Op. 131. Composer Keeril Makan's world premiere work, which is on the program, was co-commissioned by Celebrity Series of Boston.
Musica Sacra. At First Church Cambridge, Cambridge, MA, October 27, @ 8 p.m.
The excellent chamber chorus Musica Sacra opens their season with "The Crowning of the Renaissance" Masses by Victoria and Caurroy.
Concerto Köln. At Emmanuel Church, Boston, MA, October 27, @ 8 p.m.
The renowned Concerto Köln. Music by Handel, Vivaldi, Telemann, and dall'abaco in a Boston Early Music Festival début. Baroque music for strings, flutes, bassoon, and harpsichord.
–SM