After the Lobgesang's premiere, Robert Schumann declared this movement "a glimpse of heaven filled with Raphael's madonnas," and Saturday's performance by the BSO came about as close to that as one could imagine, sensitively phrased and beautifully blended.
By Jonathan Blumhofer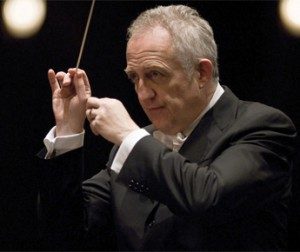 The classical music landscape is dotted with curious pieces. Many of them are small-scale—experimental chamber scores, works intended to showcase the talents of particular virtuosi, and the like—that turn up time and again on concerts and in recitals. Large-scale examples, though, are rarer to come by and also tend to be performed with less frequency.
So this weekend's performances by the Boston Symphony Orchestra (BSO) of Felix Mendelssohn's Lobgesang ("Hymn of Praise") rightly stand as one of the high points of Boston's classical music season. Saturday's performance, which included sopranos Carolyn Sampson and Camilla Tilling, tenor John Tessier, and the Tanglewood Festival Chorus, all conducted by Bramwell Tovey, did not disappoint: though the piece presents some interpretive challenges, the combined forces at Symphony Hall tackled them with energy and insight, bringing Mendelssohn's inventive and often highly-inspired score vividly to life.
The Lobgesang, which bears the somewhat cumbersome designation of "Symphony-Cantata on Words from the Holy Scriptures," was written in 1840 as the culminating work on a three-day festival in Leipzig that commemorated the 400th anniversary of Guttenberg's invention of moveable type. The premiere, which Mendelssohn conducted at Leipzig's famed Thomaskirche, was a public triumph, though critics and even some of Mendelssohn's closest friends soon voiced concerns about the work's structure, especially the inclusion of a chorus and vocal soloists with orchestra. This latter fact inevitably drew negative comparisons to Beethoven's Ninth, and, within a few decades of Mendelssohn's death in 1847, the Lobgesang (which had by then been published as his Symphony no. 2) was regularly pilloried by analysts and critics: possibly the most memorable indictment came from the English musicologist Gerald Abraham, who declared it to be the "most dismal attempt to follow the lead of Beethoven's Ninth Symphony ever conceived by human mediocrity."
Abraham, I can assure you, was strongly overreacting, and his sentiments echo a broader, complicated disenchantment with Mendelssohn's music that endured well into the 20th century. Actually, the Lobgesang owes less to Beethoven's influence than to that of Beethoven's greatest German predecessor: Johann Sebastian Bach. By the time Mendelssohn wrote the Lobgesang, he was more than a decade into his championship of Bach's great choral and instrumental works, and one can sense Bach's influence in the vigorously contrapuntal textures Mendelssohn devised for both singers and instruments in the piece. In certain of the choral sections of Lobgesang, too, Bach's spirit hovers nearby, no more so than in the work's eighth movement, a reharmonization of the chorale "Nun danket alle Gott" ("Now Thank We All Our God").
But the Lobgesang is much more than just a series of imitations of high points in the German musical tradition up to 1840. As Helen M. Greenwald's fine program notes point out, the theme of the piece is giving thanks for the gift of "light," or knowledge. In this context, Mendelssohn's incorporation of historical references through quotation, imitation, and instrumentation can be understood as thanksgiving for musical "light," rather than some sort of apery.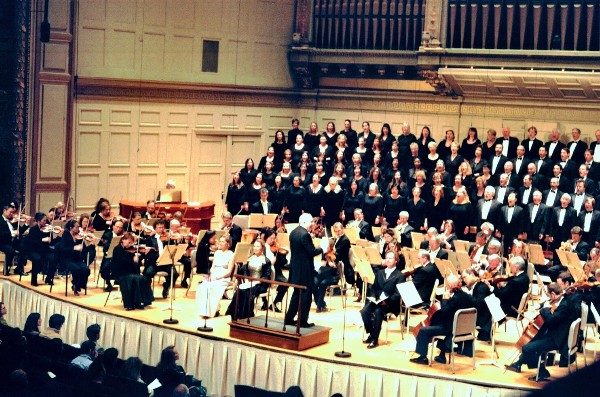 On Saturday evening, the light—both musical and ideological—shone brightly. All of the context in the world can't redeem shoddy music, no matter how noble its purpose. There's very little bad music in Mendelssohn's output, though, and none (so far as I'm concerned) in the Lobgesang: this is a great score that deserves to be far better known than it is. The work is essentially cast in two parts. The first, a Sinfonia, consists of three orchestral movements played without break. The second is a nine-movement cantata for various combinations of soloists and/or chorus. Unifying all is the noble phrase that opens the piece, first heard in the low brass; later on, the text "Alles was Odem hat, lobe den Herrn" ("All that has breath, praise the Lord") is set to this motto, and it recurs at various important structural moments including, most dramatically, over the final bars.
The BSO has only performed the Lobgesang on two other occasions (in Pittsburgh in 1890 and at Symphony Hall in 1988). On this third go-around, they launched into its opening bars with a level of energy that was positively thrilling, making this performance an "event" from the downbeat. Making his BSO subscription debut, Mr. Tovey, substituting for the indisposed Riccardo Chailly, brought a pleasing tautness and energy to the Lobgesang's sometimes sprawling structure. His tempos were on the brisk side, and, while there were a couple of moments (in the opening and closing choruses, especially) where it might have been nice to slow things down a bit and enjoy the sonic vista, it's hard to argue with a performance by an inspired BSO and Tanglewood Festival Chorus (TFC).
Throughout the Sinfonia, the BSO played as though possessed, shaping Mendelssohn's phrases and dynamic gestures with uncommon clarity and energy. The minor key second movement featured some of the most beautifully articulated lyrical playing from woodwinds and strings I've yet heard from the ensemble, while the slow third movement possessed a gravitas that contrasted nicely with the exuberance of the opening movement.
There was no let-up of energy in the Lobgesang's second half, when the cantata started in earnest. The TFC, prepared by John Oliver, was, as usual, in fine and glorious form. The Lobgesang is a score that puts the chorus through quite a workout, demanding a stylistic versatility that encompasses a chorale; a couple of fugues; and a beautiful, gentle duet with the solo sopranos. On Saturday the group was more than up to the challenge, enunciating the German text crisply and fully engaging with the character of the music.
But the vocal highlights of the evening didn't just belong to the TFC: they were shared with (and, at times, eclipsed by) the two extraordinary soprano soloists on hand for the occasion. Ms. Sampson and Ms. Tilling were both making their BSO debuts, and one only hopes that both will be back very soon. Each possesses a clear, sweet, expressive voice that ideally suits Mendelssohn's writing in this score. Ms. Sampson had more extended solos on this program (beginning with the aria, "Lobe den Herrn, meine Seele") and took full advantage of them, radiating brightness and warmth. The highpoint of the evening, though, was the transcendent account of the duet for sopranos accompanied by chorus, "Ich harrete des Herrn" ("I waited for the Lord"). After the Lobgesang's premiere, Robert Schumann declared this movement "a glimpse of heaven filled with Raphael's madonnas," and Saturday's performance came about as close to that as one could imagine, sensitively phrased and beautifully blended.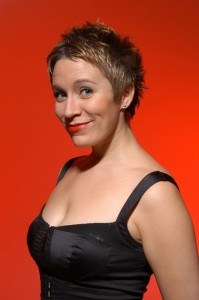 Tenor John Tessier, who's a fine singer in his own right, was somewhat overshadowed by the excellence of his colleagues on his right. He was also, on a couple of occasions, nearly covered up by the orchestra. Still, his evident enthusiasm and musicianship went a long way to make amends for such moments, and his final duet with Ms. Sampson was an example of music making of the highest order.
I should also take a moment to commend James David Christie on his excellent, sensitive handling of the Lobgesang's organ part. It's all too rare to hear that majestic instrument in Symphony Hall, but when it does appear, it's a treat.
On a personal note, I've been familiar with Mendelssohn's Lobgesang for almost 20 years now, since I was in my early teens. While that's not quite as long as it's been since the BSO last played the score (24 years), it is a while. Since the beginning, my favorite movement in the piece has been the central chorus "Die Nacht ist Vergangen" ("The night has passed away"), and on Saturday, hearing it live for the first time, I was struck by the fact that everything that is right about this piece and this weekend's performances was present in this movement: inspired music and musicians, notes brimming with energy, and every phrase played (and sung) with total conviction. Here's to hoping we get to hear this Lobgesang, these singers, and Mr. Tovey at Symphony Hall many times again before 2036 rolls around. They've certainly made the case for themselves this weekend.