We need the humanities because we need imagination that works outside the narrow channels where the sciences succeed.
By Bill Marx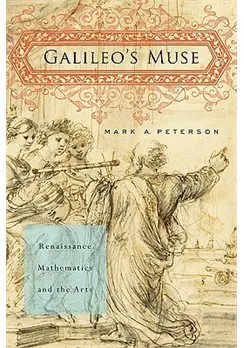 I have become increasingly interested in the intersections between the arts and sciences, and when I saw that in Galileo's Muse (Harvard University Press) Mark Peterson claims that Galileo read Dante's Divine Comedy not for its poetry but for its mathematical argument about the physical dimensions of hell, I was intrigued.
In his review of the book for The Arts Fuse, Justin Grosslight is also tantalized by Peterson's claim that, though Galileo deployed arithmetic and geometry in experimental science, the inspiration for his work was not the mathematical milieu in which he lived. Rather, Galileo's Muse posits that "Galileo's background in the humanities and the arts was formative for his approaches in mathematics and the emerging sciences." Justin sent Peterson, who is the Professor of Physics and Mathematics on the Alumnae Foundation, Mount Holyoke College, some questions via email. The responses are below.
---
Arts Fuse: What inspired you to write this book?
Mark Peterson: When I was studying general relativity theory in graduate school, I noticed what several other people have also noticed, that Dante describes a non-Euclidean space in Canto 28 of Paradise. I published this observation, and it resulted in stimulating conversations and exchanges over the years, and it kept me thinking about such topics, cutting across mathematics and the arts.
I joined a faculty seminar at Mount Holyoke College called "Mathematics Across the Curriculum," and with Prof. Angelo Mazzocco of our Italian Department, I tried to make sense of Renaissance mathematics, since I felt I already had a kind of result or two that I could build on. But Renaissance mathematics was surprisingly inscrutable to me. I thought about it over many years, browsing all that time among the surprisingly good collection that Mount Holyoke has in its rare book room.
One thing that puzzled me in particular was how unlike Galileo's mathematics this mathematics was, despite being very close to him in time. It was as if the scientific revolution were about to happen, and yet there were no hint of it, in the mathematics at least. That made it seem very mysterious. I tried to think how all this would have appeared to Galileo. Eventually it began to make sense to me, and since the Galileo that I had imagined in this way was so different from the usual one, I felt a kind of obligation to publish it—I hope it will inspire fresh new ways of looking at him.
AF: How important was your research?
Peterson: Well, I started off knowing nothing at all and just browsed for years, stretching into decades. It wasn't exactly research, in the sense of a well-directed seeking of answers to definite questions. It was slow and serendipitous. It is true that I found interesting things that turned into chapters eventually, but the process was almost accidental. Eventually I began to discern a structure that I could use for the book, four arts, with two chapters each, and then I did have to do some research to fill in the holes—this was the easy part!
AF: Why did mathematics fare so badly under the Romans?
Peterson: Since I find that Latin has become important for this project, I have been reading histories in Latin, and I think this question almost answers itself. The Romans were brutal people I would not want to meet, if I may label a whole culture. They simply did not have the concept of mathematics, and they apparently had no curiosity about it. Their Greek slaves and subjects must have taken care of all of that for them. (Today's scientists: think about this.)
AF: What about Galileo's mathematical taste—ignoring impetus theory, polynomial equations, etc.?
Peterson: Galileo did know impetus theory, and in work found in Vol. 1 of his collected works (Juvenilia), one can see his attempts along this line. He abandoned it—it's not exactly clear why. I cite the work of Juergen Renn, et. al., suggesting that Guidobaldo del Monte helped him start thinking along different lines. That seems plausible to me. And as I say somewhere, Galileo's mathematics is exclusively classical, Greek mathematics—nothing else seemed to interest him. That leaves out polynomial equations.
AF: Do the humanities have a role to play for scientists today?
Peterson: Yes! The astonishing thing to me about the way mathematics changed in Galileo's time is the role of philosophy. Galileo didn't invent new mathematics, but in conceiving of it differently (and he insisted on being called a philosopher, not just a mathematician), he changed what mathematics could do. Within a few years the cultural role and significance of mathematics had changed, and it was almost impossible to appreciate what he had done: the new place of mathematics looked obvious.
Now for the present, I wonder what we are similarly blind to today. It would be crazy to think that our imaginations are immune to the kind of blindness that we see so clearly in others and in retrospect. We need the humanities because we need imagination that works outside the narrow channels where the sciences succeed. Those channels are selected almost precisely because they don't require much imagination—we basically know what to do in the sciences, the imagination has very firm guidance there. But if that is all we ever do, the real innovations will never come about. These are the ones that create new ways of knowing, new sciences.
AF: Do you see this book more as a story of the development of mathematics in the Renaissance or of the Hellenistic Greek mathematical inspirations for Galileo?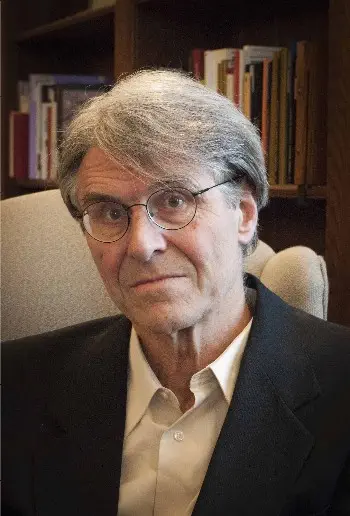 Peterson: I think of this book as firmly rooted in the Renaissance. The Greeks play a role but only insofar as the Renaissance understood them. An important part of the story is Galileo's beginning recovery of what he thought the Greeks had done (La Bilancetta, for example), or what he thought they should have done (accelerated motion). But we will never know, in most cases, what they actually did.
AF: How does your book alter our understanding of Galileo?
Peterson: I felt obligated to publish this book precisely because it presents a Galileo almost unrecognizably different from the usual one. I believe his involvement with astronomy was essentially a distraction, for example. He saw an opportunity to discover new things, just because he was such a good craftsman and observer, and had the mathematical and artistic methods to interpret what he saw. The temptation to make himself famous with these discoveries was irresistible.
But the consistent theme through all of his work, from the early years (when he showed a conspicuous lack of interest in astronomy) to the very end (when his astronomy was mainly in the service of a terrestrial problem, longitude) is a concentration on a mathematical theory of things on Earth based on proportionality among measurable variables, a prototype mathematical physics. This seems to me what he was really trying to accomplish, with his insistence on being called a philosopher, for example. He didn't need that to be an astronomer because as professor of mathematics he already was an astronomer. It is a new philosophy that he was aiming at.
And none of this had anything to do with the Catholic Church, in his mind. Indeed, he seems to have regarded his discoveries as the sorts of things that God had given us our good minds to accomplish, without attributing great significance to them in God's eyes ("since He knows all").
AF: What do you hope that historians/historians of science will take away from reading your book?
Peterson: My publisher, Harvard University Press, has recommended this book to "history buffs," not historians. That seems fair, since I am not an historian myself, but I think there is much here that historians will adopt over time, and some of it, my suggestions about Aggiunti, for example, are clearly provocative and new. I think my point of view will gradually become more mainstream among historians. After all, I have lived long enough to see my ideas about Dante's universe become mainstream!
---
Bill Marx is the editor-in-chief of The Arts Fuse. For over three decades, he has written about arts and culture for print, broadcast, and online. He has regularly reviewed theater for National Public Radio Station WBUR and The Boston Globe. He created and edited WBUR Online Arts, a cultural webzine that in 2004 won an Online Journalism Award for Specialty Journalism. In 2007 he created The Arts Fuse, an online magazine dedicated to covering arts and culture in Boston and throughout New England.