Although he has set himself an ambitious task with all that is happening in The List, Martin Fletcher has complete command of this material and has created a complex novel that is also a good thriller.
The List by Martin Fletcher. Thomas Dunne Books, St. Martin's Press, 334 pages, $25.99.
By Roberta Silman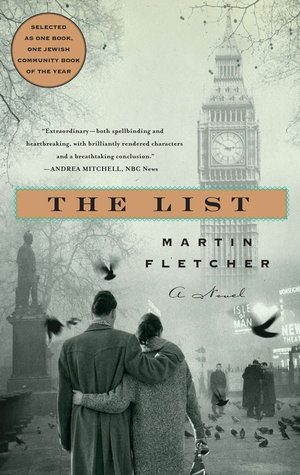 Since I am not much of a commercial television news watcher, I did not know the name, Martin Fletcher, who has been news Bureau Chief in Tel Aviv for NBC News for many years and has won prestigious awards for his TV work and earlier books. But I am very happy to make his acquaintance, for The List is a terrific book about the aftermath of the Second World War that I have wondered about but never seen depicted in a novel before now.
The book begins with VE Day in London and is based on the lives of Fletcher's parents, Edith and Georg, who are married and live in a boardinghouse in Hampstead. Edith is pregnant again, after having had a miscarriage. Their back story is familiar—Edith Epstein and Georg Fleischer were from privileged, Viennese Jewish families; they had not known each other in Vienna, they met in Prague, the only members of their families to have left the Nazi sphere in time. They fell in love, Edith got out and, thanks to her enormous effort on Georg's behalf, Georg was granted a visa to come to London just before the Wehrmacht occupied Czechoslovakia.
Although they celebrate when the war ends, their joy is bittersweet because they have no idea what has happened to their families and they are continually searching for news. When they hear about them—and most have died either in a concentration camp or on the way to one—Georg draws a line through their names on the list he keeps, the very list that gives this book its title.
The action of the novel begins in the fall of 1945. Georg, trained as a lawyer, is continually searching for work; Edith earns their tiny living by repairing stockings at home. "All she wanted now was enough money to pay the rent, eat, and drink." Memories of the past are an indulgence she can rarely afford, especially after she receives word that her cousin Anna is still alive and coming to London to live with them.
As Fletcher explains in his afterword, the actual historical events he writes about took place over a year and a half; for the purposes of tension and artistic urgency he has compressed them into three months in the fall of 1945, the last three months of Edith's pregnancy when their world is turned upside down by Anna's arrival and a petition being circulated in London by xenophobic reactionaries who want to "eject the aliens." Convinced that the Jews are taking jobs from the English boys returning from the war, the advocates of the petition cause all kinds of violence—verbal as well as physical. In addition to the narrative about London, Fletcher creates a parallel story set in Palestine where a terrorist plot is being hatched to kill Ernest Bevin and into which Georg is unwittingly drawn by the end of the book.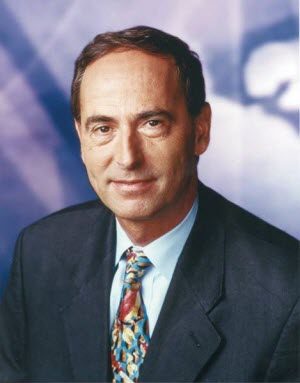 Having lived in England in the early '60s I was particularly interested in Fletcher's portrayal of the English who suffered so much during the war but who have a remarkable inclination to do the right thing. With humor and insight, he recreates this very difficult period where they are battling with their conscience. He brings the understandable conflict to vivid life, and suddenly the reader feels thrust into the daily trials of Georg and Edith and Anna and Otto and the "Arab" Ismael and the kindly English couple who have staunchly taken them all in but also have a son serving in Palestine with the British Army. Although he has set himself an ambitious task with all that is happening in The List, Fletcher has complete command of this material and has created a complex novel that is also a good thriller.
But what makes this book so compelling for me is the way Fletcher works with the novel's epigraph: "I have nothing left of my past, then, but what I carry in my head" from Stefan Zweig's book, The World of Yesterday. Somehow Fletcher has managed to evoke Edith and Georg's and Anna's past in such a way that it hovers but does not overwhelm the present portrayed in the novel. Here is Anna after she has revealed some of what happened to her in the camp:
She knew that whenever she looked in the mirror . . . she would not see herself, but that other Anna, the one she wanted to forget. Staring back from that place. She was still young and her hair would grow back and her body would fill out again, she was only twenty-two. Time would pass and they say that time heals, but Anna knew that what she saw with her own eyes would never change because what she had done to survive could never be forgotten, or forgiven, or even talked of, not now or ever, and the wounds she had suffered were not the kind that would ever heal.
And here is Edith, dreaming, still hoping that her beloved Papi is not dead:
Now Edith felt Papi's presence, too, close and intimate, like a second skin. Warm and protective. She called out to him at night in her dreams, in which he always appeared moving away, on a train, walking, flying, a sad face, looking at her as he faded into the distance and sometimes this would merge with a baby face, little and round with huge staring eyes. She would wake breathless . . .
Yet for all the sadness of their pasts, the characters created in this novel are a testament to the resilience of the human spirit and its ability to imagine a future. At the very point where Georg would feel entitled to drown himself in his sorrows, we witness him planning:
He wondered, as he often had, what his parents' lives had been like before they married. He'd always intended to ask but never had. And now he never could. Such a pity, he thought. So much lost. He. . . decided to write everything down . . . For Lisa, for her children, and her children's children. So nothing would be forgotten. He'd make a family tree, too, so they'd know where they came from. Well: a family stump. But it would grow again . . .
With this courageous, unflinching, yet hopeful book, Fletcher has fulfilled Georg's longings. Both Georg and Edith would be proud.
---
Roberta Silman is the author of Blood Relations, a story collection, three novels, Boundaries, The Dream Dredger and Beginning The World Again, and a children's book, Somebody Else's Child. She can be reached at rsilman@verizon.net.