The brilliance of Alberto Moravia's cool diagnostic vision—sleek, clear, cruel, and existential no matter how emotional the conflict—puts us off. His male protagonists often self-consciously analyze their puerility to the point of comic masochism.

Two Friends by Alberto Moravia. Translated from the Italian by Marina Harss. Edited by Simone Casini. Introduction by Thomas Erling Peterson. Other Press, 327 pages, $18.95.
By Bill Marx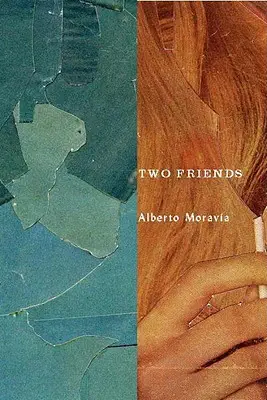 Two Friends is made up of three uncompleted manuscripts by Alberto Moravia (1907–1990), one of the major Italian novelists of the 20th century and among my favorite European novelists. I wrote a long essay on Moravia for the Boston Review in 2001, looking at new translations or reprints of some of his major novels (The Time of Indifference, The Conformist, The Woman of Rome, Contempt, and Boredom) and a collection of interviews with the author entitled The Life of Moravia. Unfortunately, these volumes didn't seem to generate much interest in America for a marvelous writer who remains "one of the twentieth century's smoothest and most entertaining poets of paralysis, a master at creating the genial ennui generated by the triumph of materialism over humane values."
It could be that the writer's cool diagnostic vision—sleek, cruel, clear, and existential no matter how emotional the conflict—puts us off. His male protagonists often self-consciously analyze their puerility to the point of comic masochism, an obsessiveness that reflects "the peculiar philosophical strengths of his withdrawn perspective, particularly its fascination with the growing similarities between the human and the mechanistic." Few writers capture the seductive hell of a fetish boxing us in better than Moravia. The optimistic, postmodernism playfulness of Italo Calvino attracts more readers than the former's microscopic inspection of the vacuum at the heart of modernity, though Moravia could be frisky in a Philip Roth kind of way—his 1972 novel The Two of Us features a man in sardonic dialogue with his penis.
It is wonderful to have Two Friends in translation, but the book, interesting as it is, will not do much to build up Moravia's reputation here, though it comes from his creative peak period. (Those interested in the writer should start with one of the masterpieces, such as The Conformist.) It gives us a sense of what was going through Moravia's mind after the critical failure of 1951's The Conformist (reviewers were scathing about the book's homosexual theme) and the publication of 1954's Contempt. Two Friends deals with sexuality, power, art, and prickly male ego, issues that are at the center of Contempt, but the former takes a much more heavy-handed, static approach, particularly in its ideological picture of the chaos of a shattered Italy, suspended between hollowed-out decadence and empty idealism.
The unfinished pieces were discovered in a suitcase in 1996, perhaps the forgotten casualties of the writer's moving to a new residence, though I prefer to think that, in Moravian fashion, his exhausted unconscious ditched the drafts because they had led to a dead end in three different way, a Cubist dead end.
The story underlying the trio of pieces in Two Friends is essentially the same: in a battered, postwar Rome a young, poverty-stricken man, Sergio, passionately embraces the airy promises of Communism and finds himself drawn, mysteriously, to converting to the cause Maurizio, an intimidatingly commanding, rich "friend" who disdains politics. The latter tests, teases, and bests the earnest radical (Unlike Sergio, Maurizio sees that deception is a strategic strength, not a weakness), leading to an accelerating battle of wills and sexual machismo that ends up with Sergio contemplating giving (or deciding to hand over) his loyal and attractive girl friend to Maurizio. Dostoevsky is very much the demonic inspiration here, with the two males locked in a love/hate conflict, a fusion of political, sexual, and economic gamesmanship in which the two temperamental opposites seem to make up one internecine psyche, united by a disdain for common humanity.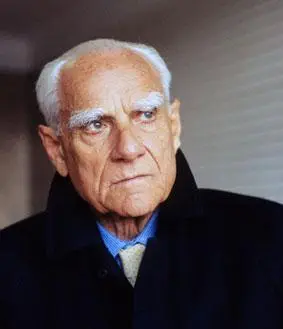 Version A's air of bourgeois decay, enlivened by some welcome black comedy, reminds me of the fascist decadence more memorably limned in the brilliant The Time of Indifference. Sergio mingles with Maurizio's family, culminating with an air raid that sends the characters fleeing into the basement of a museum. Perhaps Moravia stopped once he realized that he was simply trotting out his earlier decadent trope, and had waited too long to introduce the woman character who would be the plot's primal prize. Version B introduces the woman, here named Lalla, early on and then works through the competition, ending by introducing a deus ex machina character for the woman to settle with once she realizes (finally!) that both of her suitors are would-be puppet masters rather than lovers. Perhaps Moravia sensed that the conclusion was a cheat. The final section, Version C, is told from Sergio's point of view, a confessional approach that makes clear themes (such as Sergio's being repulsed by but yearning for a fascist-like "charisma") suggested in the earlier versions: the dreamy-to-a-fault Communist repeatedly talks about his demeaning weakness and passivity compared with the stunningly "natural" strength of Maurizio.
The translation's flap copy insists that Moravia couldn't resolve Sergio's conflict with Maurizio, while the dense introduction seems to suggest that the conflicts among the versions foreshadows the lumpish mix of fiction and speculative meditation in Moravia's novels of the 1960s. For me, the psychological/ideological "battle" between the male characters comes off as pat in each of the novellas: the postwar malaise is underlined with tar rather than ink, while Communism appears as a cartoon solution, to the point that any satiric sting is lost. Moravia does not treat Sergio's idealism with any respect, making his "true believer" a humorless, self-pitying cipher who is blind to the world around him.
Emotionally and intellectually he is no match for Maurizio's junior league Machiavelli, so there's little if any dramatic tension, no suspenseful conflict of wits or ideas. In Version A, Maurizio asks Sergio if he would like to go to the beach to meet women: "I don't think this is the time to be dreaming about pretty girls," huffs Sergio, "People are dying … We' re in the middle of a revolution. Don't you think your idea is a bit unseemly?" In two of the versions, Sergio's girl friend is drawn as a child-like, joyous sexual being, a vision of the female as "natural" mindless life force that becomes tiresome.
But Two Friends provides a fascinating look into Moravia's fictional laboratory that his admirers will treasure, as we watch the writer plug away even though, given his abstract characters and the futility of the set-up, failure is pre-ordained. His analysis of envy and insecurity as perversely accelerating traps is sharp. Though Marina Harss' translation is awkward at times, there are many wonderful passages that recall Moravia at his best, as in this patch of thinking from Sergio:
I also felt, for some reason, that Maurizio embodied everything I was struggling against in this dark, challenging moment we were living. Perhaps it was my own strange and very human rivalry with Maurizio that led me to believe this. We will never know what come first, the idea or the human impulse; this question does not intrigue me. I felt the struggle to be real, powerfully so, and that was enough for me.
Of course, the mystery of whether impulse or idea engenders the other preoccupied Moravia as a thinker and an artist—it is out of that speculative round-robin of abstraction and desire that he created some of his finest fiction.
---
Bill Marx is the editor-in-chief of The Arts Fuse. For over three decades, he has written about arts and culture for print, broadcast, and online. He has regularly reviewed theater for National Public Radio Station WBUR and The Boston Globe. He created and edited WBUR Online Arts, a cultural webzine that in 2004 won an Online Journalism Award for Specialty Journalism. In 2007 he created The Arts Fuse, an online magazine dedicated to covering arts and culture in Boston and throughout New England.