By Peg Aloi
Television is the new art cinema, chock full of superb examples of storytelling across multiple genres.
Well, now that the 2022 Emmy Awards have come and gone (why were they on a Monday night? Weird), my main takeaway is that a very small number of prize-worthy shows were represented among the nominees. Most categories had multiple nominees from only one or two programs, which I found very odd, especially given that the last 12 months have been filled with so much excellent TV. Indeed, television is the new art cinema, chock full of superb examples of storytelling across multiple genres. The seemingly endless supply of feature-length films, limited series, or ongoing series shows no signs of slowing down. That's not to say everything's amazing or even worth watching, but there's a fair bit of agreement on what's binge-worthy (Emmy Awards notwithstanding).
Below are some of the series I've watched over the past 12 months that I found to be exceptionally good, and a bit about why. Maybe you like them too (or will want to try them out). Some of them even won Emmy Awards!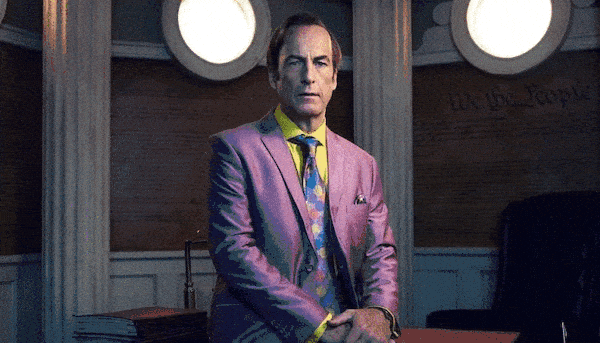 What can we say? This show has been impeccably compelling since Day One. Much like its origin series Breaking Bad, this is a story filled with antiheroes, ordinary folks drawn to the power, and danger, of the illegal drug trade in Albuquerque. The series is beautiful to look at, with gorgeously moody lighting and artful cinematography. The story is unpredictable, funny, horrifying, and often very moving. The cast is beyond excellent, especially Bob Odenkirk as the titular Saul, Michael McKean as his manipulative brother, and Rhea Seehorn as his loyal partner and moral mirror. It has received numerous Emmy nominations over its past six seasons. (AMC)
I found Severance thrilling from the get-go, from its first inscrutable moments to the first season finale that found me alone in my living room, shouting ebulliently. This unnerving speculative fiction (created by Dan Erickson and directed by Ben Stiller and Aoife McArdle) revolves around a corporation that controls its workers' memories of their personal lives. The conceit is both coldly aloof and achingly intimate. An outstanding cast, especially Adam Scott (nominated for Best Lead Actor), Patricia Arquette (nominated for Best Supporting Actress), Yul Vasquez, and John Turturro and Christopher Walken (both nominated for Best Supporting Actor), illuminates the whip smart writing and keeps things tense and unexpected. In this world, the strange becomes oddly relatable. (HBO Max)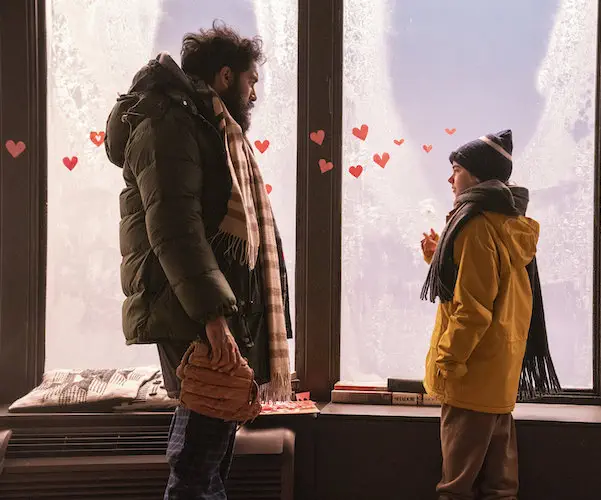 This limited series, based on a postapocalyptic novel by Emily St. John Mandel, focuses on the trials and tribulations of a group of people trying to survive after a swift and brutal pandemic has killed off almost everyone. What remains of society offers very little in the way of technology or leadership. A group of nomadic performers travels about staging ragtag productions of Shakespeare plays. Found objects are used for props and costumes. The nonlinear narrative explores what the cast members did to survive and how their trauma led them to wanting to be part of the rebirth and renewal of civilization.  Shakespeare is a good way to start. The writing, direction, and performances are flawless (Himesh Patel was nominated for Best Lead Actor, and the show received seven nominations in all). Thoughtful, captivating, and wholly original, Station Eleven is one of the best television creations of the last decade. (HBO Max)
Under the Banner of Heaven
This limited Hulu series created by screenwriter Dustin Lance Black (Milk) is based on a true story about a police detective who must investigate a crime in his Mormon community. This is a fascinating and suspenseful narrative that probes themes of faith, corruption, greed, and control. The cast is first rate, in particular the always excellent (and Emmy-nominated) Andrew Garfield, Daisy Edgar-Jones (Black Mirror), Gil Birmingham (Yellowstone), and Wyatt Russell, who is jaw-droppingly good. And may I recommend Russell's little-seen and quirky series Lodge 49, also on Hulu.
Yellowjackets
This series jumps back and forth in time, exploring events that occur in the wake of a plane crash that left a high school girls' volleyball team struggling to survive in the wilderness for almost two years. 20 years on, they're still dealing with trauma, anger, rumors, and untold secrets. An outstanding ensemble cast of actors make this wild, intricate story a must-see, including star turns from Melanie Lynskey (Castle Rock), Juliette Lewis, Christina Ricci, and Tawny Cypress. The young actors are every bit as good as their older counterparts. As the series continues, we meet more of the surviving adults and that generates plenty of delicious suspense. The parallels to Lord of the Flies are obvious — more surprising are the touches of folk horror and psychological terror amid a contemporary drama framework. I simply love this show and can't wait for more. Nominated for numerous Emmy Awards. (Showtime)
Succession
This season, unsurprisingly, has brought Succession its second Emmy Award for Best Drama Series along with a well-deserved Best Supporting Actor win for Matthew Macfadyen. The entire cast is beyond excellent: Jeremy Strong, Kieran Culkin, Nicholas Braun, J. Smith-Cameron, and Sarah Snook all received nominations for acting, as did a number of guest actors. The show has now won the Best Casting award twice, and its writing and direction are first rate. The series is a sharp, brutal (though often quite funny) story of a media mogul (the inimitable Brian Cox) who manipulates and plays his adult children against one another as they vie for positions of power in his empire. Don't miss that opening credit sequence. (HBO Max)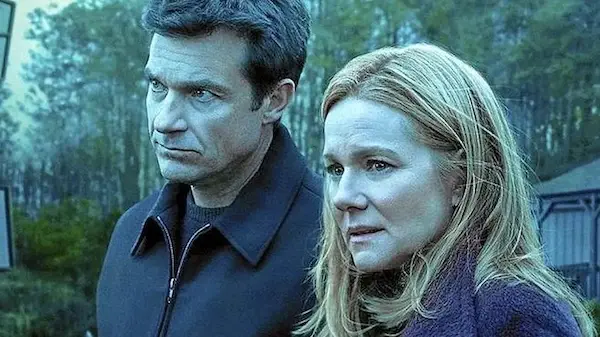 The story of a clever accountant (Jason Bateman) who falls casually into a money laundering scam with a colleague. He ends up uprooting his family from Chicago to a popular tourist town in Missouri. There, working with an underworld drug dealer, the accountant's wife (Laura Linney) finds she has a taste for the business as well. The couple aligns with local ne'er-do-wells, risking the safety of all concerned as they try to amass a fortune. Suspenseful and character-driven, with an outstanding cast, including three-time Emmy winner Julia Garner, and veterans Richard Thomas, Peter Mullan, and Janet McTeer. The final season aired in two parts, with a foreshadowing scene that generated wild speculation for months about how the show would end. (Netflix)
The White Lotus
Winner of the Emmy for Best Limited/Anthology Series, this dynamite limited series created by Mike White (Chuck and Buck, School of Rock, Enlightened) follows an assortment of guests at a fancy tropical resort. Though it feels like a comedy on its surface, pain and anger aplenty lurk beneath many of the characters' lives. Intrigue amid the exotic atmosphere comes from stories of personal transformation. White won Emmy awards for writing and directing. The show also received numerous acting nominations, with wins for Jennifer Coolidge and Murray Bartlett.
Obviously there's so much great television to write about that this article needs a Part Two! That will include my brief takes on the following superior shows: The Staircase, Scenes from a Marriage, Maid, Raised by Wolves, The Great, Archive 81, Industry, Outer Range, and Euphoria.
---
Peg Aloi is a former film critic for the Boston Phoenix and member of the Boston Society of Film Critics. She taught film studies in Boston for over a decade. She writes on film, TV, and culture for web publications like Time, Vice, Polygon, Bustle, Mic, Orlando Weekly, and Bloody Disgusting. Her blog "The Witching Hour" can be found on substack.