By Ralph P. Locke
Odyssey Opera, and major singers from Ukraine and Russia, bring the great Russian composer's three one-act operas to Jordan Hall on Sunday, September 25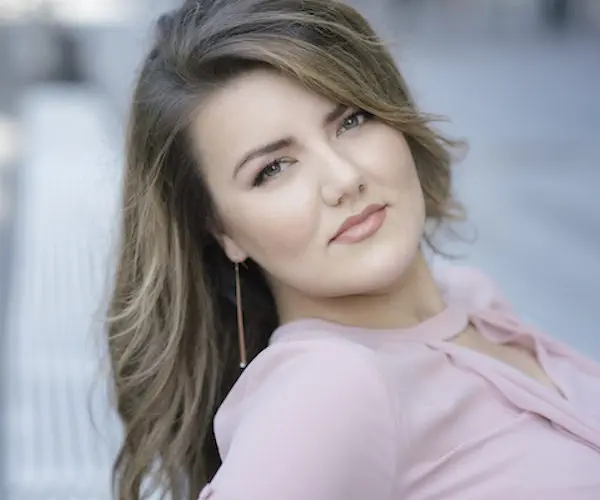 Odyssey Opera is one of the most adventurous opera companies in America. It opens its 2022-23 season with a performance of three one-act operas that the great Russian composer and pianist Sergei Rachmaninoff composed relatively early in his career, before he moved to the United States (in 1918).
One-act operas don't tend to get performed much nowadays, even though there are splendid ones by composers as varied as Mozart, Puccini, and Ravel. Rachmaninoff's works have the added challenge, for American listeners, of being in Russian. Fortunately, Odyssey Opera will be projecting a simultaneous translation above the performers.
The plots of the three operas are similar in that all three deal with forbidden or even destructive emotions. But the differences are greater than the similarities.
Aleko (1892), which Rachmaninoff wrote toward the end of his years as a conservatory student in Moscow, is based on a long narrative poem by Pushkin, The Gypsies. Aleko, an urban-dweller who is fleeing from the law, finds refuge in a countryside Gypsy camp. (I use the old-fashioned name for these people—the G word, so to speak—to make clear that we are talking about a literary and cultural stereotype that may have little to do with actual Rom people, a much-persecuted minority in Eastern Europe as elsewhere.) Aleko becomes the lover of the young Zemfira, but, in time, she shifts her attentions to a young Gypsy man. Violence ensues, but it is not quite what one might predict.
Aleko is the best-known of the three operas: there have been at least ten recordings.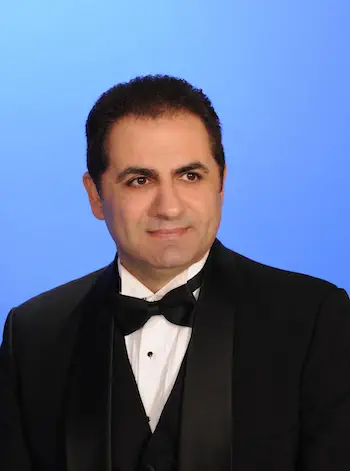 The other two were composed over a decade later and performed as a double-bill in 1906. The Miserly Knight is based on a Pushkin play and has an all-male cast. The Baron (the "knight" of the opera's title) is mainly interested in obtaining wealth and holding it in his castle. His son, Albert, has gotten into debt through such worldly pleasures as jousting (and perhaps betting on it?) and women. He seeks a remedy from the Moneylender (unnamed), who suggests that he murder his father. Albert rejects the plan and instead goes to ask the Duke for help. The latter confronts the Baron, urging him to help the son out financially. Albert, who has been listening, now reveals himself, father and son prepare to fight a duel, the Duke intercedes, but the father collapses from the strain of events, calling out, in his last breath, not for his son but for the keys to his six chests of gold.
Francesca da Rimini is based on the same canto from Dante's Inferno that inspired a magnificent symphonic poem by Tchaikovsky from 1876 and an oft-performed full-length 1914 opera by Riccardo Zandonai. Briefly, the plot is a similar to that in Wagner's Tristan and in Debussy's Pelléas: an ardent young man, coming from elsewhere, wins the love of a married woman. Passion and tragedy ensue.
Rachmaninoff, who, as some music lovers may not know, was a fine conductor as well as one of the age's greatest pianists, finds numerous opportunities in all three operas to let the orchestra well up and comment on what has just been grandly or conspiratorially sung. (I love some of the wonderful short bass-clarinet solos!) Anyone who knows the composer's best-known works, such as the Second and Third Piano Concertos and the Second Symphony, will be intrigued to get to know these three powerful and finely crafted short operas.
The performance takes place at 3 p.m. on Sunday, September 25, in the New England Conservatory's intimate and acoustically superb Jordan Hall. The singers include several who were born in or at some point trained in Russia or Ukraine: Yelena Dyacheck (soprano), Yeghish Manucharyan (tenor), Aleksei Bogdanov (baritone), and Mikhail Svetlov (bass). I was greatly impressed by Manucharyan's singing in Odyssey Opera's recent recording of Saint-Saëns's grand opera Henry VIII. And here he and many of the other people taking major roles will be singing in a language they know well and thus likely to bring special conviction to what looks to be a splendid Sunday afternoon triple-header.
For tickets click here.
---
Ralph P. Locke is emeritus professor of musicology at the University of Rochester's Eastman School of Music. Six of his articles have won the ASCAP-Deems Taylor Award for excellence in writing about music. His most recent two books are Musical Exoticism: Images and Reflections and Music and the Exotic from the Renaissance to Mozart (both Cambridge University Press). Both are now available in paperback; the second is also an e-book. Ralph Locke also contributes to American Record Guide and to the online arts-magazines New York Arts, Opera Today, and The Boston Musical Intelligencer. His articles have appeared in major scholarly journals, in Oxford Music Online (Grove Dictionary), and in the program books of major opera houses, e.g., Santa Fe (New Mexico), Wexford (Ireland), Glyndebourne, Covent Garden, and the Bavarian State Opera (Munich).