As the age of Covid-19 more or less wanes, Arts Fuse critics supply a guide to film, dance, visual art, theater, author readings, and music. More offerings will be added as they come in.
Film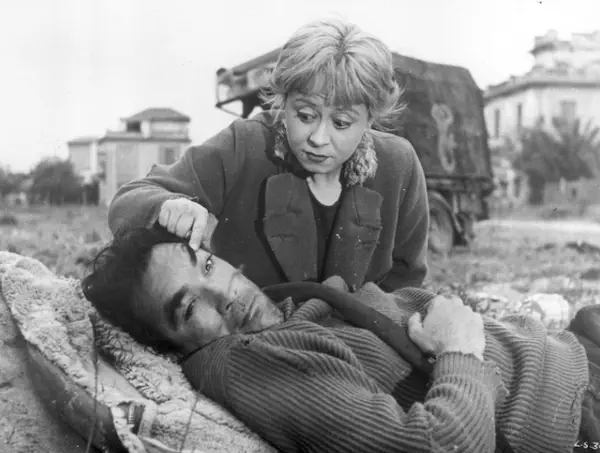 The Complete Federico Fellini
Through August 15
Harvard Film Archives on Quincy Street in Cambridge
The HFA presents every Fellini film, from I vitelloni (1951) through Amarcord (1973). Here is a chance to see the work of one of the greatest and most influential of the postwar directors. Fellini won four Best Foreign Language film Oscars. The term "Felliniesque" was coined to describe his imaginative images, confessional stories, and the fantastical, circuslike worlds he created. Prepare for a collection of unforgettable characters; and then there are Nino Rota's brilliant scores.
Family Flicks at the Prudential Center
Prudential Center Boston
through August 29
Free family films are presented every Saturday from 6 to 11 p.m. Link for Schedule and details.
Woods Hole Film Festival
July 31 – August 6
Redfield Auditorium, Clapp Auditorium, Falmouth Academy, Woods Hole Community Hall and the Cotuit Center for the Arts.
Now in its 31st year, this venerable festival presents a selection of fine films uniquely curated outside the mainstream. This year special guests will include:
A discussion with legal experts on the implications of the Massachusetts Supreme Judicial decision following Free Renty: Lanier v. Harvard about the woman determined to force Harvard University to cede ownership of daguerreotypes of her great-great-great grandfather, an enslaved man named Renty. (July 31 at 4 p.m.)
Legendary polar explorer Will Steger, subject of the documentary After Antarctica (July 31, 7 p.m.), with a free a panel discussion "From Pole To Pole: Communicating Climate Change through Documentary Film" (August 1 at 2 p.m.)
A performance by guitarist Julian Lage following the screening of The Chisels Are Calling, a film about John Monteleone, one of the world's greatest guitar builders.(August 2 at 7:30 p.m.)
Filmmakers Jennifer Siebel Newsom (Fair Play) and Lucia Small (Girl Talk) in an extended Q&A following the screening of the feature documentary Fair Play, a film about the unequal gendered division of labor in the home and the stress-filled dynamic between parenthood and work (August 5 at 4 p.m.).
Other notable features include:
Dear Zoe: from the titular novel — teenage Tess enlists her biological father, a lovable slacker, and the charming juvenile delinquent next door to help her come to grips with the death of her little sister.
Northern Shade: A disenchanted Army vet works a menial job to avoid his past, but is forced to emerge from isolation when his younger brother is recruited by an extremist militia.
The Big Bend: The survival of two families in a hauntingly dangerous environment inspired an unforgettable portrait of friendship, parenthood, and marriage.
A Stage of Twilight: William Sadler as a man confronted with a terminal diagnosis, compelled to make a decision that his wife Cora (Karen Allen) cannot support. Further complications tap into a primal question: whose right is it to make life's inevitably impossible decisions when the impact will be felt by the people we love most?
The Tsugua Diaries
August 5 – 7
4:30 and 7 p.m.
Brattle Theatre, Cambridge
In sun-soaked Portugal, Crista, Carloto, and João live in rural peace during the COVID lockdown. They pass their time in a spacious farmhouse where the dog days of summer are filled with dancing, chores, disturbed sleep patterns, flirtations, and building a backyard butterfly house.
Fast Five
August 10
Sunset at the Greenway's Wharf District Park (located between Milk Street and Atlantic Avenue in Boston)
Free outdoor 35mm screening. Vin Diesel, Paul Walker, Gal Gadot, and Dwayne Johnson wheel around in the fifth Fast & Furious installment. Dominic Toretto and his crew of street racers plan a massive heist to buy their freedom while a powerful Brazilian drug lord is on their trail.
The Origins of American Independent Cinema
August 4 through September 1
6:30 – 9 p.m.
Join Professor Andre Puca for a deep dive into the history of American independent cinema, from the '50s to the '70s. This is an exciting opportunity to explore some of the lesser-known but highly influential films and filmmakers that shaped the American independent film landscape.
Pick of the Week: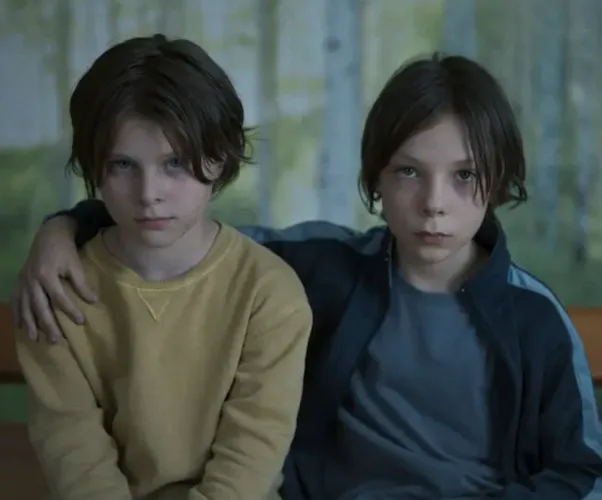 Playground (2021)
Available on Amazon ($3.99), Apple TV (4.99) and Mubi
Add to your list of films with stunning child performances. Maya Vanderbeque is Nora in this gritty debut from Belgian director Laura Wandel. We experience the emotional turmoil of childhood conflicts from Nora's perspective — bullying, insecurity, feelings of powerlessness, and moments of bravery. When adults turn their backs the playground morphs into a hostile war zone for kids. This sensitive portrait of innocence lost is clear-eyed about the harsh realities of childhood. Nora's brother, Abel, forces her to remain silent about the humiliation and harassment he endures. Wandel films from behind Nora's shoulders: we see a world that is hers alone. A powerful and revealing movie right through to the final heartbreaking shot. Highly recommended.
— Tim Jackson
---
Theater
COVID PROTOCOLS: Check with specific theaters; requirements often include proof of vaccination or a negative Covid-19 rapid test. Also, companies are requiring masks at indoor performances.
Much Ado About Nothing by William Shakespeare. Directed by Kelly Galvin. Staged by Shakespeare & Company at the New Spruce Theatre, Lenox, MA, through August 14.
Well, the riskiest of the Bard's comedies in the era of #MeToo. Let's see what the production does to salvage its retro qualities. "A celebration of true love, friendship, and comedy that features some of Shakespeare's most satisfying language. As Count Claudio falls in love with Hero, the daughter of his host, Hero's cousin Beatrice and Benedick — a bachelor — are each duped into believing the other is in love with them. Meanwhile, Claudio is deceived by a plot that suggests Hero has been unfaithful. Will courage, wit, and compassion reveal the truth of their circumstances?"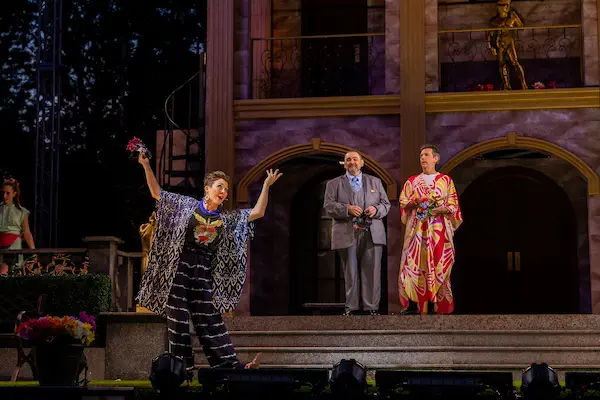 Much Ado About Nothing by William Shakespeare. Directed by Megan Sandberg-Zakian. Presented by Commonwealth Shakespeare Company on the Boston Common, through August 7.
The Free Shakespeare on the Common enters its 26th year with a production of the Bard's "quintessential battle of wits" set in "the colorful and vibrant time of the 1990's." The staging "reimagines Benedick and Beatrice as two women." Arts Fuse review.
The Hidden Territories of the Bacchae, an adaptation of Euripides's The Bacchae, created by the Double Edge Ensemble. Directed by Stacey Klein. At the Double Edge Theatre, 948 Conway Road, Ashfield, MA, July 15 through August 6.
Double Edge Theatre's 40th Anniversary Summer Spectacle: "A response to Euripides's Bacchae in which women's rites are no longer in hidden territories but freely able to express their deeply held desires."
Grand Horizons by Bess Wohl. Directed by Robert Walsh. Staged by the Gloucester Stage Company, 267 East Main Street, Gloucester, MA through August 21.
The Tony Award-nominated comedy about marital malaise offers "a unique look at love's changeable nature" and serves up "a powerful argument for the full humanity of women in our culture." Arts Fuse review.
Pass Over by Antoinette Nwandu. Directed by Christina Franklin. Staged by the Chester Theater Company at the Town Hall Theatre, 15 Middlefield Road, Chester, MA, through August 7.
The three-actor play shares some DNA with Samuel Beckett's Waiting for Godot. "Moses and Kitch want off their Chicago street corner — if only they can pass over. They dream of a fuller life, and things that would soothe them: clean socks, brown bunnies, the return of a dead brother. But the world keeps those desires beyond their grasp."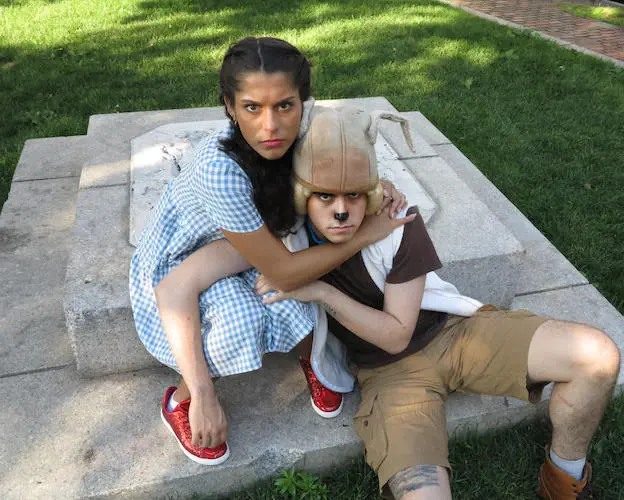 And Your Little Dog Too, an adaptation of The Wizard of Oz performed in a bilingual adaptation (English/Spanish) by Brook Reeves. Directed by Danielle Fauteux Jacques. Staged by the Apollinaire Theatre Company in partnership with Teatro Chelsea & the City of Chelsea Dept. of Housing & Community Development at Chelsea Theatre Works, 189 Winnisimmet Street, Chelsea, MA, August 5 through 20. Starts at 6 p.m. with "live music and traveling entertainment and dinner in our Beer Garden featuring BearMoose Brewery with take-out or delivery from Chelsea's exciting culinary delights, or dinner at one of the outside Parklet restaurants on the Square."
"The Emerald City is in Chelsea Square this summer! Brooks Reeves has set the beloved classic, The Wizard of Oz, in present day Chelsea, where Dorotea and her little dog too must face the Wicked Witch and her Flying Monkey Army in order to protect her family and the place they call home. This comic adaptation will be staged in the streets, parks, and by the fountain. Audiences will move with and be creators of the action of this immersive production."
All That Fall by Samuel Beckett. Directed by Robert Egan. At the Tina Packer Playhouse, Lenox, MA, through August 7.
A rare treat: an opportunity to see a staging of Beckett's beautiful radio play, which was commissioned by the BBC. I have read the text but I have not seen it in a theater. "Beckett's tragicomic first radio play charts the faltering journey of elderly Maddy Rooney as she ventures along a country road to surprise her blind husband at the train station for his birthday treat. Along the way she meets an array of local characters; some of them friendly, some of them not so much. First broadcast in 1957, All That Fall was the first time Beckett centered his work on a female protagonist." Featuring Annette Miller.
we are continuous by Harrison David Rivers. Directed by Tyler Thomas. Staged by the Williamstown Theatre Festival  at the Nikos Stage, Williamstown, MA, August 2 through 14
"Simon and his mother, Ora, have always been close. She's been his champion, his defender, and his friend. But when a life-changing secret comes to light, can their bond survive? Harrison David Rivers (Where Storms Are Born)'s play explores how people can change and how love can evolve." we are continuous is a Williamstown Theatre Festival commission.
A Walk in the Woods by Lee Blessing. Directed by James Warwick. Staged by Shakespeare and Company at The Roman Garden Theatre, Lenox, MA, through September 4.
"Two superpower arms negotiators, a Russian and an American, meet informally in the pleasant woods on the outskirts of Geneva. The Russian, Botvinnik, is urbane and humorous but also seasoned and cynical. His American counterpart, Honeyman, is inquisitive and determined, fervently hopeful about what can — and must — be achieved to maintain peace. They continue their informal meetings as the seasons change, and through these conversations, develop a friendship that belies the antagonisms of the world order." The production stars two old pros — Allyn Burrows and Jonathan Epstein.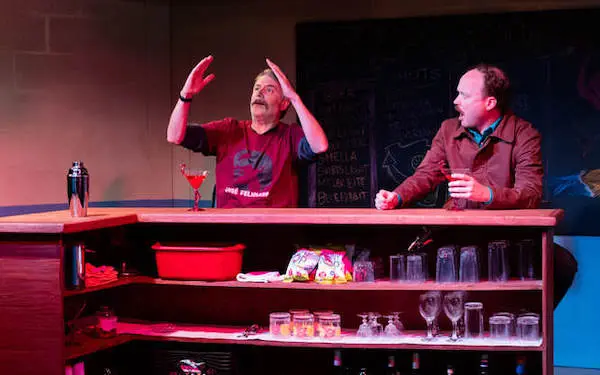 The Ballad of Bobby Botswain, written and performed by Jonathan Fielding and Jason Lambert. Staged by the Harbor Stage Company, 15 Kendrick Ave, Wellfleet, MA, through August 6
The world premiere of a "madcap look at bad behavior and good intentions, this two-hander follows a pair of mismatched partners navigating the line between criminality and kindness."
— Bill Marx
---
Visual Arts
Late Summer Road Trip: Artists' Studios in the Northern Countryside
August is traditionally the month that the cities of the American Northeast empty out into the surrounding countryside for the last, golden-edged days of summer. Artists have been no exception: for generations, they have shut up their urban studios for painting trips to places like Lake George, the Catskills, the Long Island Sound, the Berkshires, Cape Cod, the Connecticut Valley, and the Maine coast, gathering in thinly populated fishing towns and remote villages that grew into informal art colonies around them.
A surprisingly large and diverse group — including Thomas Cole, Daniel Chester French, Augustus Saint-Gaudens, Winslow Homer, Frederick Church, William Merritt Chase, Maxfield Parrish, John Marin, Alfred Stieglitz and partner Georgia O'Keefe, Norman Rockwell, Edward Hopper and partner Jo Nivison, David Smith and partner Dorothy Dehner, Jackson Pollock and partner Lee Krasner, the Wyeth family, and Robert Indiana — when they could afford to, set up summer or year-round residence in rural places in New England or New York that became refuge and muse for their later careers.  Many of their studio-homes still survive and some of them are open to the public, often only seasonally, as museums and memorials to their famous occupants. Enough of these are located close enough together to make for a satisfying day trip or two.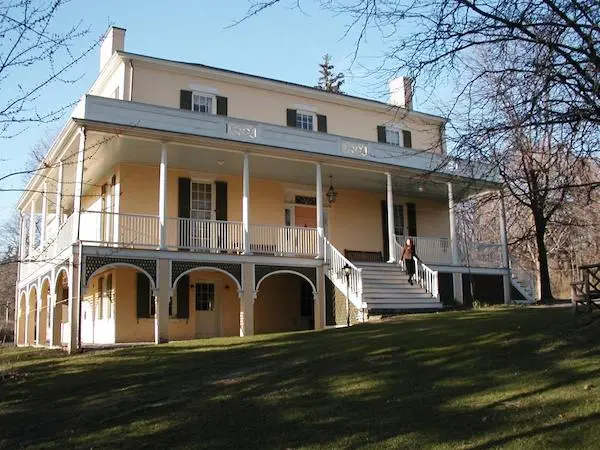 Thomas Cole National Historic Site, Catskill, NY (thomascole.org)
Art historians universally acknowledge early 19th-century landscape painter Thomas Cole as the founder of the Hudson River School, considered the first distinctly American school of painting, and a pillar of American aesthetics, influencing artists well into the 20th century and beyond.  Cedar Grove, Cole's handsome verandaed home and painting studios, are set in landscaped grounds on a hill overlooking the town of Catskill, and, appropriately, the Hudson River. Now a National Historic Site including a Visitor's Center, Cedar Grove can be visited as part of a 50-minute guided tour. The exhibition Thomas Cole's Studio: Memory and Inspiration is on view in the site's New Studio through October.
The site is also a stop on the Hudson River Art Trail, which leads pilgrims through places in New York, New Hampshire, Massachusetts, and even Wyoming that were important to the Hudson River School painters. The economically challenged town of Catskill is being slowly transformed, like Hudson to the north, into an arts location and refuge for others escaping the tensions and expense of New York.
Olana State Historic Site, Hudson, NY (olana.org)
Just across the Hudson River from Cedar Grove is Olana, the home of Frederick Church. Church, a student of Cole's, became a central figure in the Hudson River School after his teacher's early death. In 1860, at the peak of his painting career and commercial success as America's most renowned artist, Church bought a farm outside Hudson, New York. Later he added more acreage on a hill above the farm with spectacular views of the Hudson and began to build the eclectic fantasy that became his country home, an extravagantly exotic blend of design ideas he had picked up on his many painting expeditions. Church also designed the magnificent landscaped park that surrounded the house, a living homage to the aesthetics of the Hudson River School.
Following his death in 1900, Church's family stayed on at the estate and kept it and its collections remarkably intact, even as Church's once universal fame shrank to a cultural footnote. Then, in the '60s, Olana was threatened with destruction. Following the deaths of its owners, the contents of the house were tagged to be sold off in an estate auction and the house itself and its grounds faced an uncertain future at a time when Victorian landmarks, considered ungainly white elephants, were regularly razed for new developments. Rescued at the eleventh hour by a grassroots preservation effort, publicized, among other things, by a spread in Life magazine, Olana became the property of New York State in 1966. Both the house and grounds have since been meticulously restored to their late Victorian magnificence. The restorations at Olana ran parallel with a revival of Church's reputation. He is now considered among the great American painters of the 19th century and his auction prices reflect that.
Olana's park, with its five miles of carriage roads and splendid views as carefully composted as Church's landscapes, are open to the public, free of charge, every day from 8 am to sunset. Depending on the day of the week, various ticketed tours are offered of the outdoor spaces at different fees. A tour of the first floor of the house, which includes its lavishly decorated interiors tending towards the Oriental with stained glass, ogee arches, Persian tiles, breathtaking views of the grounds and the river, a large collection of Church's art work, and the artist's studio, is arranged to suggest how formal visitors to the Church home might have seem it. Separate tours of the upper floors (family and servant quarters) and a self-guided tour of the whole house are also available.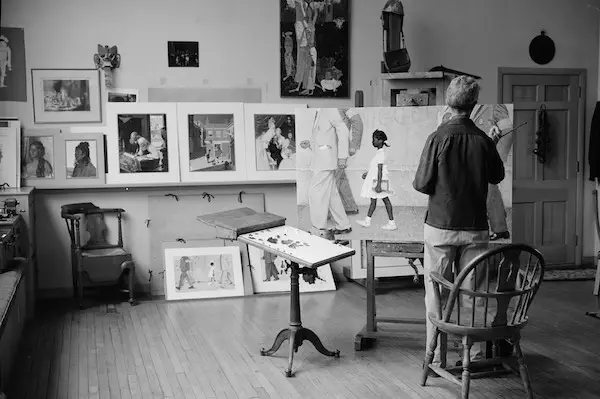 Norman Rockwell Studio and Museum, Stockbridge, MA (nrm.org)
The beloved American illustrator Norman Rockwell spent the last 25 years of his career living and working in the classic Berkshires town of Stockbridge, Massachusetts. He often used local residents as models for his illustrations, in scenarios drawn from the mythologies of small-town American life in the days before electronic media, that appeared in mass-circulation magazines like the Saturday Evening Post.
The Rockwell Museum includes a series of galleries displaying the large-scale paintings that were photographed for color reproduction in publications and as for decoration, the usual museum facilities of cafe and gift shop, and Rockwell's studio, open by guided tour. The museum and studio have slightly different hours and different ticket prices, so plan ahead.
Chesterwood, Stockbridge, MA (chesterwood.org)
Elsewhere in Stockbridge is Chesterwood, country retreat and studio of sculptor Daniel Chester French, famous for his historic monuments throughout the United States, most prominent probably the monumental figure of Abraham Lincoln in Washington, DC's, Lincoln Memorial. The site, including a pleasant colonial revival house, is open to the public from early May to late October. Tours of the studio and gardens (the site includes 122 acres) are available. Chesterwood also sponsors special events and exhibitions. The 44th Annual Contemporary Sculpture Show is on view until the site closes for the season on October 24.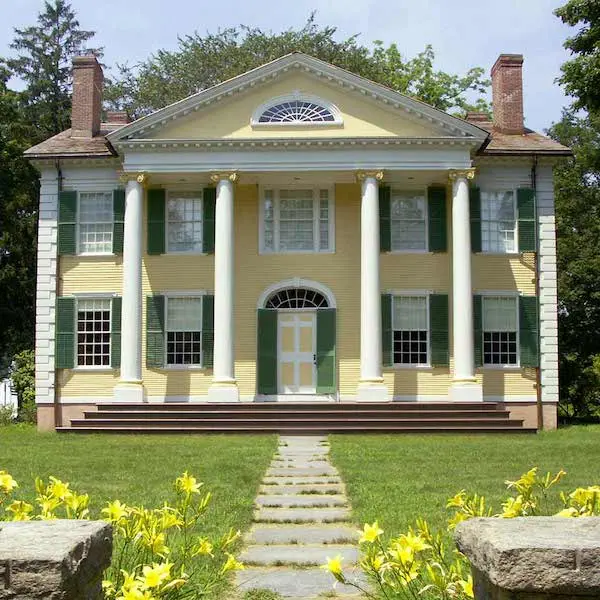 Old Lyme, CT (florencegriswoldmuseum.org)
In 1899, out of financial desperation, Florence Griswold, spinster daughter of a sea captain who had fallen on hard times before his death, decided to open her family's elegant Greek Revival mansion as, of all things, a boarding house for artists. At the time the idea may have seemed farfetched and a bit socially embarrassing, but once she followed through, they did come —  and in sufficient numbers to keep her afloat, if only barely, until her death in 1937. The estate was blessed with a picturesque site along the Lieutenant River and "Miss Florence" rented out rustic studios in the grounds along with offering room and board in her house.
The surrounding town of Old Lyme, in economic decline and largely untouched since the Federal period, possessed just the kind of picturesque colonial nostalgia American landscape painters were looking for. Word of mouth and the promotional efforts of early guests made the place the center of one of the largest artists' colonies in the country.
The house and its contents were sold off after Griswold's death, but enough was later reassembled and restored to make for an extensive museum of the art colony that was. The museum's current campus includes the original house, partly restored as a house museum with rooms filled with the kind of familiar New England antiques Griswold sold out of her front hall and the original boarders' dining room, decorated over the years with dozens of paintings and murals by the boarders themselves. The upstairs and a purpose-built museum nearby contain special exhibition galleries and the museum's permanent collection. Griswold's guests included "tonalist" school painters and American Impressionists, the most famous of which was Childe Hassan. Both are represented here.
Outside, there are visitor and education centers and an "artist's walk" along the river, often frequented by groups of visitors at work on their own paintings. The studio preserved nearby is not a Griswold original but one used by the artist William Chadwick, moved here from his home in Old Lyme. It is set up with materials, props, easels, and all the elements of an early 20th-century atelier, looking as if the tenant and his model had just stepped out for dinner.
Saint-Gaudens National Historical Park, Cornish, NH (nps.gov)
In 1885, the prominent New York sculptor Augustus Saint-Gaudens bought an old country tavern in Cornish, New Hampshire, overlooking the Connecticut River and Mt. Ascutney on the Vermont Shore. He called it Aspet and used it as a summer home and studio until 1900, when it became his full-time residence up to his death in 1907. Over the years a remarkable collection of artists, writers, wealthy urbanites, and one or two criminals settled in the surrounding towns, including Philadelphia artist Stephen Parrish and his son Maxfield Parrish; Woodrow Wilson, who maintained a "Summer White House" there; Maxwell Perkins, the celebrated editor of F. Scott Fitzgerald, Ernest Hemingway, and Thomas Wolfe; Winston Churchill (the popular historical novelist, not the British politician); Judge Learned Hand; J.D. Salinger; and, more recently, the notorious German imposter and convicted murderer who called himself "Clark Rockefeller."
The extensive historical park grounds includes walking trails in the woods, guided tours of the house and Saint-Gaudens's studio, full-scale artist's mock-ups of some of his most famous works, including the famous Robert Gould Shaw/54th Regiment Memorial facing Beacon Street on the Boston Common, and rolling lawns offering views of the river and the mountain and serving as seating for a summer concert series. The site also sponsors Sculpture in Residence Workshops, an art educator's workshop, a summer camp, and special exhibitions. On view this summer is One River, Many Views, which features many artists responding to the beauty and history of the nearby Connecticut River.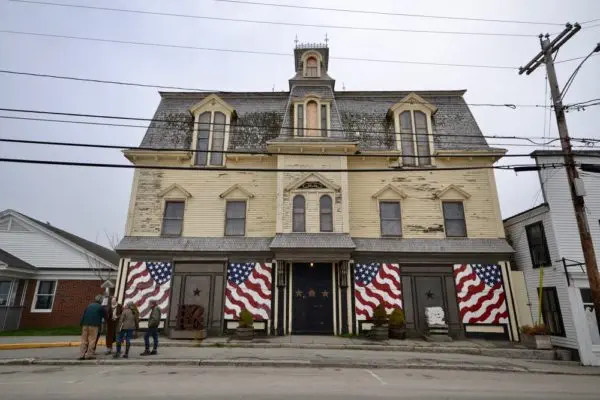 Star of Hope, Vinalhaven Island, ME (starofhopefoundation.org)
For generations, visitors to Vinalhaven Island, which lies a lengthy ferry ride off the Maine Coast from Rockland, have been greeted by a mysteriously hulking mansard building, constructed as an Odd Fellows fraternal order Lodge. The weatherbeaten place loomed for years over the modest Main Street of the island's small harborside village like a duke's castle. In 1969, the New York artist Robert Indiana (formerly Robert Clark) rented the building, called the Star of Hope, from a friend as a summer studio and residence. He later bought it and moved there full time in 1978, after he lost the lease to his Manhattan studio.
Indiana's residence on the island, whose summer population is wealthy and whose year-round residents are mostly working class, was never entirely comfortable. But the artist never felt at home in New York City, where he made his reputation. Usually classed as a Pop artist, a label Indiana always hated, the artist is most famous for his colorful image of the four letters spelling the word "Love" stacked up in a square. Originally designed as a Museum of Modern Art note card, and later used on a US stamp, it was still later made into monumental sculptures. The image has been endlessly copied without Indiana's permission or benefit. Perhaps partly as a result, Indiana never felt he benefited from his art or was as fully appreciated as he should have been as a leading figure in American painting. Unlike Jackson Pollock, whose move to Long Island prompted some of his most important paintings, unsympathetic critics thought Indiana's move from New York cut him off from his truest sources of inspiration.
Indiana's somewhat lordly manners and bohemian ways did not sit well with many islanders. In 1990, he was charged (and later acquitted) of solicitation of prostitution of minor boys. His patronage of his locally hired assistants prompted jealousy and intrigue. Eventually he became a recluse, surrounded by protective studio assistants, caretakers, and lawyers who paid themselves exorbitant salaries and fees. There was conflict over the control over his affairs. He was increasingly involved in dubious art promotion projects and cut off from many longtime friends and associates.
A few years before his death in 2018, in the crumbling Star of Hope, at the age of 89, Indiana established the Star of Hope Foundation. His idea was partly to preserve the Star of Hope, then near collapse, as a personal monument and museum. Unfortunately, his estate was tied up in controversy over rights and lawsuits for years. For a time it looked as though all of Indiana's money would be wasted in litigation.
As of 2022, the Star of Hope has been stabilized and partly restored. The exterior probably hasn't looked this good since the Odd Fellows met there. The interior is not open to the public but the Foundation has begun organizing exhibitions in the windows of the ground floor stores — as Indiana did when he was alive. On its website the Foundation offers virtual tours of the entire building and the restoration process. Stay tuned and hope Indiana's wishes are fulfilled in some future summer.
— Peter Walsh
---
Jazz
Cambridge Jazz Festival
July 31 from 12 noon to 6 p.m.
Danehy Park, Cambridge
FREE
The Cambridge Jazz Foundation presents its seventh annual free festival, which began yesterday and continues today with drummer Zeke Martin and his fusionesque band Oracle (noon); Argentine drummer Guillermo Nojechowicz and his long-running band El Eco (1 p.m.); veteran drummer Ron Savage with his trio plus distinguished guests Bill Pierce (saxophone) and Bobby Broom (guitar); singer Gabrielle Goodman (3:15 p.m.) celebrating Aretha Franklin; and violinist/ violist/singer Chelsey Green with her band the Green Project (4:30 p.m.)
Bert Seager
August 3 at 6:30 p.m.
Lilypad, Cambridge
Pianist and composer Bert Seager brings together some of his reliable cohort for his monthly early show at the Lilypad: bassist Max Ridley, drummer Dor Herskovits, and singer Ari Lerner. Seager's sets combine an exploration of form and freedom, digging into various global rhythms, and returning to songs with lyrics.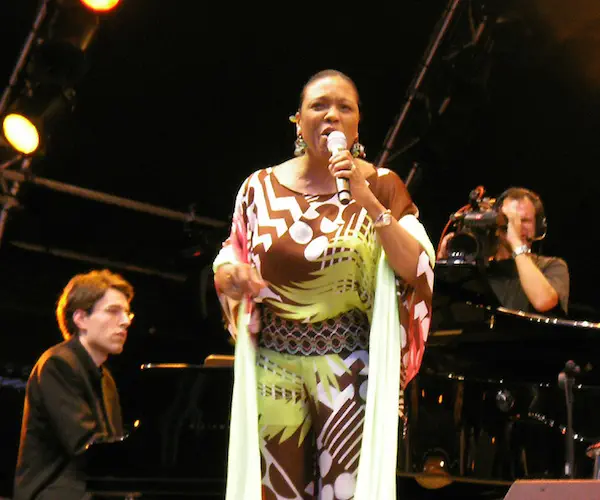 Rockport Jazz Festival
August 3-7
Shalin Liu Perrmance Center, Rockport, MA
Rockport Music presents jazz throughout the year, but one week every summer they go heavy. This year's festival includes young alto saxophonist Alexa Tarantino (August 3, 7 p.m.), beloved of Jazz at Lincoln Center, where she is involved in several of that institution's youth education programs; the great jazz master pianist Fred Hersch and his trio (August 4 at 8 p.m.); the inimitable Bad Plus (August 5 at 8 p.m.), with original members Reid Anderson and David King now joined by reed man Chris Speed and guitarist Ben Monder; the fiercely charismatic alto saxophonist Tia Fuller (August 6 at 2 p.m.); the great violinist and musical/historical scholar Regina Carter (August 6 at 8 p.m.); and the duo of the regal vocalist Dee Dee Bridgewater with pianist Bill Charlap (August 7 at 5 p.m.).
Falco/Sinton/Wilson
August 6 at 8 p.m.
Blue, Portland, ME
The collaborative trio of wind player Josh Sinton (baritone sax, bass clarinet, flute), Jed Wilson (piano), and Tony Falco (drums) gave a transcendent performance in Boston on July 20 (read the Fuse review here) in celebration of their new disc, Adumbrations. Their beautifully balanced three-way conversation — sometimes raucous and abstract, sometimes delicate and swinging — made the case for spontaneous collective improvisation as composition. This is another date on their short tour in support of the CD.
"high-speed co-eds"
August 9 at 7:30 p.m.
Lilypad, Cambridge
We won't venture a guess on what the title of this show means, but we know and trust the players. Suffice to say that electronic music master Andrew Neumann is celebrating his new release on Balance Point Acoustics, Quartet:Quartet:Trio. He'll begin the show solo playing the Moog-y Buchla Easel and other electronics, followed at 8:30 with a band that includes Neumann, cellist Junko Fujiwara, trumpeters Forbes Graham and Greg Kelly, and drummer percussionist Eric Rosenthal. It's another episode in Rosenthal's always intriguing .01 Percent monthly residencies.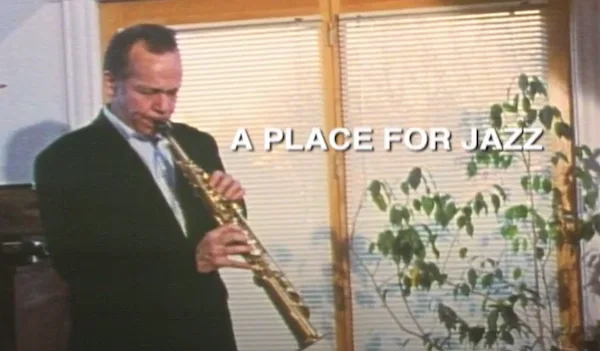 A Place for Jazz
August 12 at 8 p.m.
Zuzu, Cambridge
A bit of living jazz history at Zuzu tonight, presented by the Creative Music Series: documentarian Richard Broadman's 1991 film A Place for Jazz, which chronicled the 1369 Jazz Club in Cambridge (1984-88; now the location of the 1369 Coffee House), gets a rare public screening, followed by a live performance. Broadman (1946-2000) was a deeply skilled and admired filmmaker, and his film captures the spirit of a neighborhood jazz club that hosted local players as well as esteemed visitors like Archie Shepp, Johnny Griffin, Joe Lovano, and Henry Threadgill. After the screening, there will be a performance by two players who performed at the club, saxophonist Charlie Kohlhase and bassist John Lockwood, with trumpeter Ellwood Epps and drummer Luther Gray. See Arts Fuse interview with CMS's Alex Lemski.
— Jon Garelick
---
Dance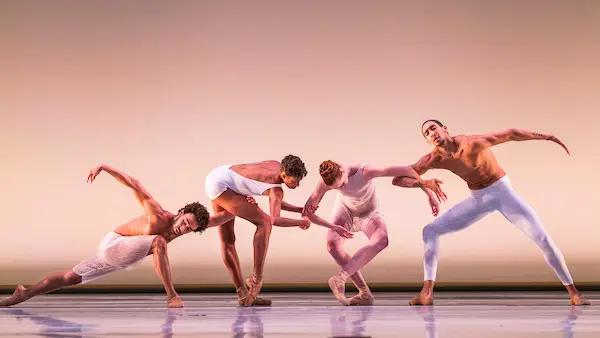 Alonzo King LINES Ballet
August 3-7
Ted Shawn Theatre
Becket, MA
Hailed as creating "the most sophisticated modernism in classical dance" (Los Angeles Times), Alonzo King LINES Ballet is known for combining classical ballet with new expressive forms. Choreographer Alonzo King was the recipient of the 2008 Jacob's Pillow Dance Award. LINES Ballet returns to the Pillow with a striking series of works set to music by composers Gabriel Fauré, Edgar Meyer, and Zakir Hussain, as well as presenting the work AZOTH, inspired by the element mercury and set to music by some venerable jazz musicians, including saxophonist Charles Lloyd and pianist/composer Jason Moran. This multidimensional work features a light installation by Bay Area artist Jim Campbell.
New England Dance Festival
August 4-7
Boston Marriot Newton
Newton, MA
Those looking to kick up their heels this month should head to the New England Dance Festival. From Thursday night kick-off through Sunday afternoon, participants will enjoy nonstop dancing at the Boston Marriott Newton, showcasing a medley of social dancing, country and swing competitions, and dance workshops.
Dance Heginbotham
August 10-14
Henry J. Leir Outdoor Stage
Becket, MA
Celebrated for its vibrant athleticism, humor, theatricality, and commitment to collaboration, Dance Heginbotham, led by artistic director John Heginbotham, is celebrating its 10th anniversary. A past recipient of the Jacob's Pillow Dance Award, Heginbotham is most recently recognized for his choreography in the Tony Award-winning Broadway revival of Rodgers and Hammerstein's Oklahoma! The company performs three works in collaboration with Ethan Iverson, the critically acclaimed jazz composer, pianist, and Blue Note Records recording artist.
— Merli V. Guerra
---
Classical Music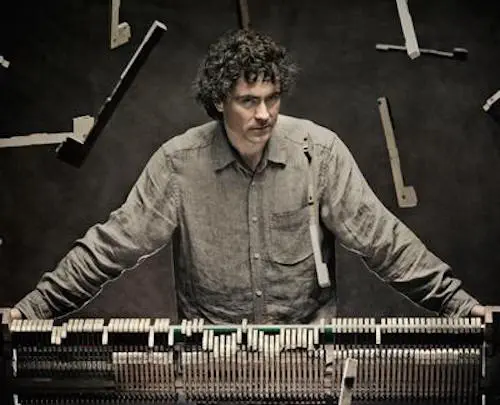 Paul Lewis plays Beethoven, Part 3
Presented by Boston Symphony Orchestra
July 31, 2:30 p.m.
Tanglewood, Lenox, MA
Beethoven's Emperor Concerto (No. 5) shares the bill with Louise Farrenc's underrated Symphony No. 3 and the world premiere of Elizabeth Ogonek's Starling Variations.
Festival of Contemporary Music
Presented by Boston Symphony Orchestra
August 4-8, times vary
Tanglewood, Lenox, MA
There's probably something for everyone at this year's FCM, from music by new-music stalwarts like Oliver Knussen (on August 4) and John Harbison (on the 7th) to underrepresented composers like Julius Eastman (Gay Guerrilla on the 5th) and George Benjamin (whose Lessons in Love and Violence closes the Festival on the 8th). In between come performances by names familiar and up-and-coming, including a night of scores to silent films by this year's crop of TMC fellows.
The Naughtons play Poulenc
Presented by Boston Symphony Orchestra
August 5, 8 p.m.
Tanglewood, Lenox, MA
Sisters Christina and Michelle Naughton join the BSO in Francis Poulenc's witty D-minor Concerto. BSO assistant conductor Earl Lee also leads Brian Raphael Nabors's Pulse and Mendelssohn's Symphony No. 3.
Sweet Sorrow
Presented by Boston Landmarks Orchestra
August 6, 7 p.m.
DCR Hatch Shell, Boston
Christopher Wilkins directs BLO in a concert that culminates in Beethoven's Symphony No. 9. But before that favorite come Rossini's Overture to William Tell, a Johann Strauss waltz written for the composer's 1873 visit to Boston, and the world premiere of Diane White-Clayton's Many Mansions.
Falletta conducts Respighi
Presented by Boston Symphony Orchestra
August 6, 8 p.m.
Tanglewood, Lenox, MA
JoAnn Falletta makes her belated BSO debut leading showstoppers by Ottorino Respighi (Fountains of Rome and Pines of Rome) and Roberto Sierra (Fandangos). In between, she's joined by Joshua Bell for Tchaikovsky's Violin Concerto.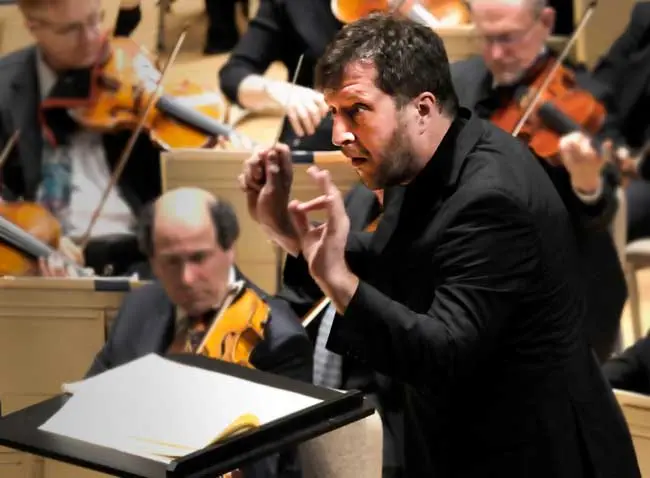 Adès conducts Mozart
Presented by Boston Symphony Orchestra
August 7, 2:30 p.m.
Tanglewood, Lenox, MA
Thomas Adès isn't a musician one often associates with the music of Mozart. Yet here he is, leading the BSO in the glorious Sinfonia concertante for violin and viola. Leonidas Kavakos and Antoine Tamestit are the respective soloists. Also on the docket are Adès's own Shanty and Holst's The Planets (featuring the exceptional Lorelei Ensemble).
Romeo and Juliet
Presented by Boston Lyric Opera
August 11 & 13, 8 p.m.
Boston Common, Boston
Charles Gounod's adaptation of Shakespeare's iconic play comes to the Common, courtesy of BLO, which presents two free performances. Ricardo Garcia and Vanessa Becerra sing the title roles; music director David Angus conducts. The production is sung (and surtitled) in English.
Slobodeniouk conducts Dutilleux
Presented by Boston Symphony Orchestra
August 13, 8 p.m.
Tanglewood, Lenox, MA
Dima Slobodeniouk returns to the BSO podium to lead the orchestra in Henri Dutilleux's Métaboles, Debussy's Prelude to The Afternoon of a Faun, and Ravel's ballet, Mother Goose. Leonidas Kavakos is featured as the soloist in Mendelssohn's evergreen Violin Concerto.
— Jonathan Blumhofer
---
Author Events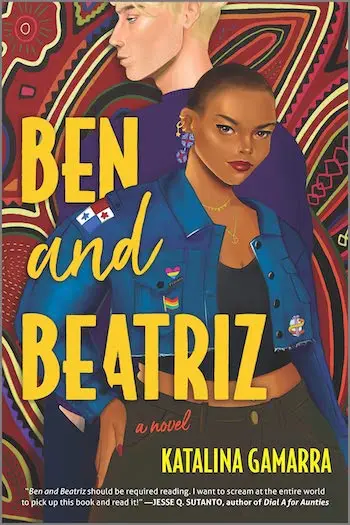 Katalina Gamarra at Harvard Book Store
Ben and Beatriz: A Novel 
August 2 at 7 p.m.
Free
"Ben and Beatriz should be required reading. I want to scream at the entire world to pick up this book and read it! At times, I was shaking while reading because it made me feel so seen. Gamarra's novel is an incredible love story, yes, but beyond that it's also a deeply complex study on racism and privilege that goes so far beyond the surface. Its approach to mental health, consent, and sexual identity is brilliant and compassionate and so, so authentic. We should be studying this book. AAHHH!!!" —Jesse Q. Sutanto, author of Dial A for Aunties
Virtual Event: W. Kamau Bell and Kate Schatz, Do The Work! – Porter Square Books
Do The Work!
August 5 at 7 p.m.
Tickets are $22.95
"Revelatory and thought-provoking, this highly illustrated, highly informative interactive workbook gives readers a unique, hands-on understanding of systemic racism — and how we can dismantle it.
Packed with activities, games, illustrations, comics, and eye-opening conversation, Do the Work! Challenges readers to think critically and act effectively. Try the "Separate but Not Equal" crossword puzzle. Play "Bootstrapping, the Game" to understand the myth of meritocracy. Test your knowledge of racist laws by playing "Jim Crow or Jim Faux?"
Have hard conversations with your people (scripts and talking points included). Be open to new ideas and diversify your "feed" with a scavenger hunt. Team up with an accountability partner and find hundreds of ideas, resources, and opportunities to DO THE WORK!
Ready to get started?"
Live at Brookline Booksmith! Mohsin Hamid with Rupa Shenoy – brookline booksmith
The Last White Man: A Novel
August 5 at 6 p.m.
Free
"One morning, a man wakes up to find himself transformed. Overnight, Anders's skin has turned dark, and the reflection in the mirror seems a stranger to him. At first he shares his secret only with Oona, an old friend turned new lover. Soon, reports of similar events begin to surface. Across the land, people are awakening in new incarnations, uncertain how their neighbors, friends, and family will greet them. Some see the transformations as the long-dreaded overturning of the established order that must be resisted to a bitter end."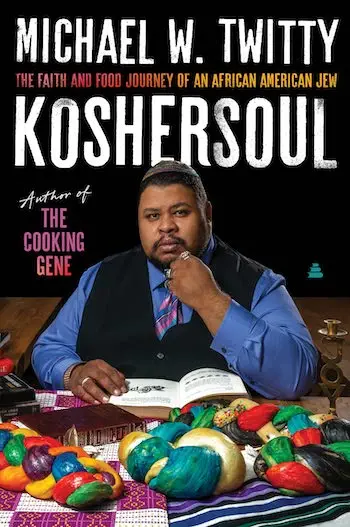 Michael Twitty with Toba Spitzer – brookline booksmith
Koshersoul
August 8 at 7 p.m.
Tickets are Free or $28.95
"In Koshersoul, Michael W. Twitty considers the marriage of two of the most distinctive culinary cultures in the world today: the foods and traditions of the African Atlantic and the global Jewish diaspora. To Twitty, the creation of African-Jewish cooking is a conversation of migrations and a dialogue of diasporas offering a rich background for inventive recipes and the people who create them.
"The question that most intrigues him is not just who makes the food, but how the food makes the people. Jews of Color are not outliers, Twitty contends, but significant and meaningful cultural creators in both Black and Jewish civilizations. Koshersoul also explores how food has shaped the journeys of numerous cooks, including Twitty's own passage to and within Judaism."
Virtual Event: Colson Whitehead with Adam Serwer – brookline booksmith
Harlem Shuffle
August 9 at 8 p.m.
Tickets are $17 for in-store pickup, $32 for mail delivery
A virtual event of the paperback publication screened live from the Miami Book Fair. "Harlem Shuffle's ingenious story plays out in a beautifully recreated New York City of the early 1960s. It's a family saga masquerading as a crime novel, a hilarious morality play, a social novel about race and power, and ultimately a love letter to Harlem."
Anthony Marra with Christopher Castellani – Porter Square Books
Mercury Pictures Presents
August 15 at 7 p.m.
Tickets are $5 which can be used as a coupon for the book
"Written with intelligence, wit, and an exhilarating sense of possibility, Mercury Pictures Presents spans many moods and tones, from the heartbreaking to the ecstatic. Roman Maria Lagana emigrates to L.A. as a child and becomes a Hollywood producer on the eve of WW2. It is a love letter to life's bit players, a panorama of an era that casts a long shadow over our own, and a tour de force by a novelist whose work the Washington Post calls 'a flash in the heavens that makes you look up and believe in miracles.'"
Virtual Event: Phong Nguyen with William Pierce – brookline booksmith
Bronze Drum
August 16 at 7 p.m.
Tickets are free or $17 pickup in store or $30 delivery
"Vivid, lyrical, and filled with adventure, Bronze Drum is a true story of standing up for one's people, culture, and country that has been passed down through generations of Vietnamese families through oral tradition. Phong Nguyen's breathtaking novel takes these real women out of legends and celebrates their loves, losses, and resilience in this inspirational story of women's strength and power even in the face of the greatest obstacles."
— Matt Hanson