By Sarah Osman
In her superb true crime documentaries, Skye Borgman probes America's war against its women and children.
Girl in the Picture, directed by Skye Borgman, streaming on Netflix.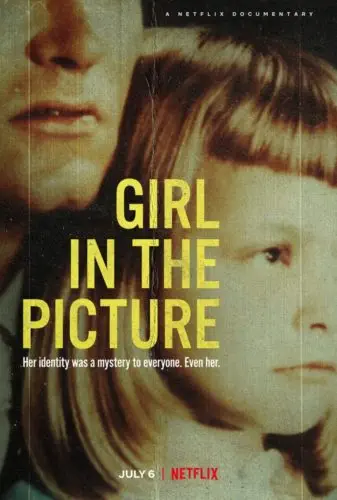 In 2017, director Skye Borgman released Abducted in Plain Sight, which has been hailed as one of Netflix's most shocking documentaries. That's not an easy feat, but this was a real head spinner: the true story of a girl who was kidnapped — not once, but twice — by the same person whom her parents were friends with was mind-boggling. Incredibly, Borgman's latest documentary, Girl in the Picture, goes beyond her previous effort — it is not only more stunning, it's more sickening.
Girl in the Picture tells the tragic tale of Tonya Hughes, a 20-year-old stripper who was supposedly killed via a hit-and-run in Oklahoma. In tears, a friend recounts her friendship with Tonya, but also an alarming fact: Tonya Hughes was not Tonya Hughes. According to Hughes's mother, the real Tonya Hughes died when she was an infant. This sets off a series of questions the documentary sets out to answer: Who was this woman? What was her real name? Who was the girl in the picture?
Through a series of interviews, archival footage, and a few reenactments, Borgman reveals who the girl in the picture was. Because the investigation spans multiple decades, the documentary does not follow chronological order. The potential for confusion has crippled other nonlinear documentaries. However, the mystery and its solution here are clear, thanks to a helpful timeline Borgman continually references.
No spoilers here, so nothing about who Tonya Hughes turns out to be. Much of the film covers her childhood, when she was a bright and friendly teenager named Sharon Marshall. She grew up in Georgia, where she dreamed of going to Georgia Tech and becoming an aerospace engineer. Her friends recall how Sharon was a light in their lives and how they anticipated what she would do post graduation. Unfortunately, she had a thorn in her side: her father, an angry and abusive man. We learn that he barred her from going to Georgia Tech, and that a few years later, Tonya, her husband, and her baby boy Michael showed up in Oklahoma. We learn that Sharon's father changed their names, married her, and fathered a son. This is beyond horrifying. Thankfully, rather than exploiting the situation's salaciousness, Borgman concentrates on the testimony of those who were closest to Marshall. As she did with Abducted in Plain Sight, Borgman is aware of the head-spinning insanity of this story — but she treats Marshall tenderly.
Amazingly, the story takes wilder twists and turns. After Sharon/Tonya's death, her father kidnapped Michael and his principal from the local elementary school. The case was featured on multiple episodes of America's Most Wanted — numerous FBI agents became involved. We eventually learn more about Sharon Marshall and her insidious father, and the truth is heinous. However, unlike other documentaries of this type, the perpetrator receives their comeuppance and those affected by the case manage to find some closure.
Abducted in Plain Sight and Girl in the Picture share distinctly similar political themes. Borgman is not just interested in sickening viewers, an easy trope that (too) many true crime documentaries embrace for the sake of ratings and media buzz. This director is out to probe America's war against its women and children. Here documentaries explore how neglectful parenting leads to such nauseating abuse, and how government systems aid the malfeasance. Yet she also highlights the unsung heroes: the investigators and the obstacles that get in the way of organizations such as the FBI. What's concerning about Borgman's documentaries is that, despite their amoral and violent grotesqueries, the stories they tell are far too common.
---
Sarah Mina Osman is a writer residing in Wilmington, NC. In addition to writing for the Arts Fuse, she has written for Watercooler HQ, Huffington Post, HelloGiggles, Young Hollywood, and Matador Network, among other sites. Her work was included in the anthology Fury: Women's Lived Experiences in the Trump Era. She is currently a first year fiction MFA candidate at the University of North Carolina Wilmington. When she's not writing, she's dancing, watching movies, traveling, or eating. She has a deep appreciation for sloths and tacos. You can keep up with her on Twitter and Instagram: @SarahMinaOsman