The magazine's jazz critics look back over the past year and highlight their favorites — mainly recordings.
Best jazz of 2021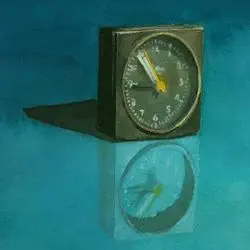 Michael Ullman
Henry Threadgill, Poof (Pi Recordings)
Steve Coleman Live at the Village Vanguard, Volume Two (Pi Recordings)
Artifacts: Tomeka Reid, Nicole Mitchell, Mike Reed:  …And Then There's This (Astral Spirits)
Renee Rosnes, Kinds of Love (Smoke Sessions)
Marc Johnson, Overpass (ECM)
Kenny Garrett Sounds from the Ancestors (Mack Avenue)
Sylvie Courvoisier and Mary Halvorson, Searching for the Disappeared Hour (Pyroclastic)
Adam O'Farrill, Visions of Your Other (Biophilia)
Matthew Shipp, Codebreakers (Taoforms)
Nicholas Payton, Smoke Sessions (Smoke Sessions)
Terence Blanchard, Absence, (Blue Note)
Pat Metheny, Side Eye (Metheny Group Productions)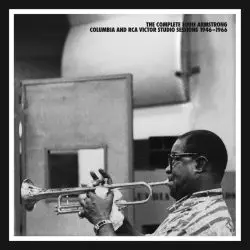 Reissues: Louis Armstrong, The Complete Louis Armstrong Columbia and RCA Victor Studio Sessions, 1946-1966 (Mosaic)
Art Blakey and the Jazz Messengers ,First Flight to Tokyo (Blue Note)
Lee Morgan, The Complete Live at the Lighthouse (Blue Note)
Latin : Miguel Zenon and Luis Perdomo, El Arte Del Bolero (Miel)
Vocal:  Esperanza Spalding, Songwrights Apothecary Lab (Concord)
Veronica Swift, This Bitter Earth (Mack Records)
Anais Reno, Lovesome Thing: Sings Ellington and Strayhorn (Harbinger)
Debut :   Sara Schoenbeck, Sara Schoenbeck (Pi Recordings)
Michael Ullman studied classical clarinet and was educated at Harvard, the University of Chicago, and the U. of Michigan, from which he received a PhD in English. The author or co-author of two books on jazz, he has written on jazz and classical music for the Atlantic Monthly, New Republic, High Fidelity, Stereophile, Boston Phoenix, Boston Globe, and other venues. His articles on Dickens, Joyce, Kipling, and others have appeared in academic journals. For over 20 years, he has written a bi-monthly jazz column for Fanfare Magazine, for which he also reviews classical music. At Tufts University, he teaches mostly modernist writers in the English Department and jazz and blues history in the Music Department. He plays piano badly.
---
Allen Michie
Favorite jazz albums of the year
It's been a great year for jazz, because every year is a great year for jazz! While these might not necessarily be the highest achievements or the most influential recordings of the year, here are some personal favorites of mine (in no particular order) that made my snappin' fingers sore in 2021: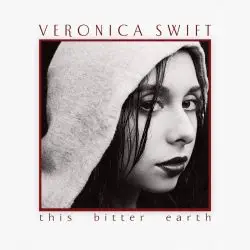 Veronica Swift, This Bitter Earth: It's wonderful to see Veronica Swift, Cécile McLorin Salvant, and Jazzmeia Horn carrying the art of straight-ahead jazz vocals into the next generation. Each truly deserves comparisons with the great female jazz singers of the past. But it was Swift who came into her own in 2021 with This Bitter Earth, a masterpiece that holds tremendous promise for her long career ahead.
Various Artists, Indaba Is: This sampler of new jazz from South Africa is an exciting mix of traditional African rhythms, slick urban R&B influences, contemporary jazz, swirling native vocals, and much more. Check out "Umdali" by Sibusile Xaba for a journey both peaceful and mysterious.
Miles Davis, Merci Miles! Live at Vienne: In one of his final live performances, Miles Davis strips his electric band down to a sextet and plays with the conviction of someone who is starting to sum up one of the great careers in the history of American music.
Robert Walter, Spirit of '70 (featuring Gary Bartz & The Greyboy Allstars): Unapologetic guilty-pleasure grooves straight from the early 1970s, delivered fresh in 2021 to your Boomer eardrums. Tight funky drums, electric piano, cheeseball organ, and soulful tenor sax — it's like Booker T meets James Brown and the Bill Black Combo at the Blue Note studios. The greatest jazz album of the year? Of course not. But it's staying on my road trip playlist.
Dave Liebman and Expansions, Selflessness: The Music of John Coltrane: Liebman explores the more mainstream side of his soprano sax in this tribute to the lyrical side of Coltrane's playing and compositions. Each track is significantly rearranged and reimagined to fit the strengths and styles of the Expansions group, including excellent contributions from fellow saxophonist Matt Vashlishan.
Count Basie Orchestra, Live at Birdland: The Basie ghost band is doing the boss proud in this hard-swinging double live album. Literally every solo and vocal turn is terrific across all 33 of these tracks. There's nothing quite like hearing a big band full of excellent musicians having the time of their lives on a dream gig.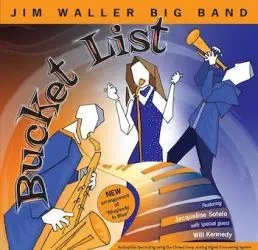 Roy Brooks and Woody Shaw, Understanding: This is the record of the year that makes your jaw fall open. Brooks, an underrated and often overlooked drummer, plays this 1970 concert like it's his last day on Earth. Trumpeters, if you're starting to think you've got it together and you're ready to hit New York, avoid this album at all costs, because Woody Shaw will make you feel like you're not worthy to clean his mouthpiece.
Jim Waller Big Band, Bucket List: San Antonio–based bandleader and educator Jim Waller puts together a dream band, including Yellowjackets drummer Will Kennedy, and gives them brilliant arrangements with a variety of grooves. The epic "Rhapsody in Blue" is a highlight, as are Jacqueline Sotelo's vocals. Get out there and support your local big band!
Finally, one live performance: I caught Postmodern Jukebox in Austin recently, and they raised the roof with dynamic playing, infectious enthusiasm, and ingenious (and often hilarious) swing-era arrangements of today's pop tunes. Best of all was watching the audience of young people dressing up in fashions from the '20s to the '40s and discovering the ecstatic pleasures of early jazz.
Allen Michie works in higher education administration in Austin, TX.
---
Steve Feeney
NEW RELEASES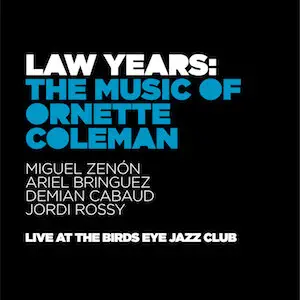 1. Miguel Zenón–Ariel Bringuez–Demian Cabaud–Jordi Rossy, Law Years: The Music of Ornette Coleman (Miel Music)
2. James Brandon Lewis Red Lily Quintet, Jesup Wagon (Tao Forms)
3. Wadada Leo Smith–Jack DeJohnette–Vijay Iyer, A Love Sonnet for Billie Holiday (TUM)
4. Henry Threadgill Zooid, Poof (Pi)
5. Vijay Iyer-Linda May Han Oh–Tyshawn Sorey, Uneasy (ECM)
6. William Parker, Painter's Winter (AUM Fidelity)
7. Irreversible Entanglements, Open the Gates (International Anthem)
8. Steve Coleman and Five Elements, Live at the Village Vanguard Volume II (MDW NTR) (Pi)
9. Artifacts [Tomeka Reid-Nicole Mitchell-Mike Reed] … And Then There's This (Astral Spirits)
10. Yuma Uesaka and Marilyn Crispell, Streams (Not Two)
REISSUES/HISTORICAL
1. Charles Mingus, Mingus at Carnegie Hall [Deluxe Edition] (Atlantic)
2. Roy Brooks, Understanding (1970, Reel-to-Real)
3. Sheila Jordan, Comes Love: Lost Session 1960 (Capri)
VOCAL
• Mary LaRose, Out Here (Little (i) Music)
DEBUT
• Patricia Brennan, Maquishti (Valley of Search)
LATIN
• Eliane Elias, Mirror Mirror (Candid)
Steve Feeney is a Maine native and attended schools in Maine, New Hampshire, and Massachusetts. He has a Master of Arts Degree in American and New England Studies from the University of Southern Maine. He began reviewing music on a freelance basis for the Portland Press Herald/Maine Sunday Telegram in 1995. He was later asked to also review theater and dance. Recently, he has added BroadwayWorld.com as an outlet and is pleased to now contribute to Arts Fuse.