Compiled by Bill Marx
As the age of Covid-19 wanes (or waxes?), Arts Fuse critics supply a guide to film, dance, visual art, theater, and music. Please check with venues about whether the event is available by streaming or is in person. More offerings will be added as they come in.
Film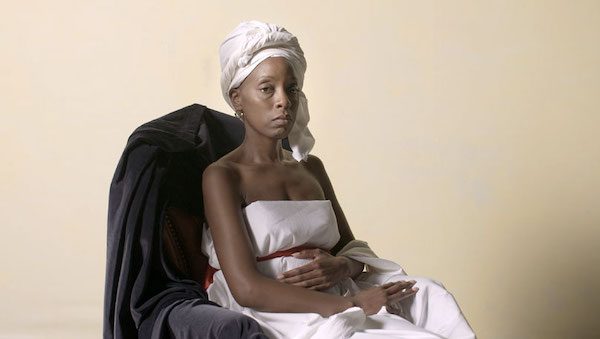 Prism
November 29
A Docyard Series presentation. Racism is deeply entrenched in our film culture in many ways, including its technical assumptions. For example, the lighting for movie cameras has traditionally been calibrated for white skin. Other production tools also reflect cinema's racial prejudices. Three filmmakers explore the literal, theoretical, and philosophical dimensions of this history in a discursive, playful, and profound work of nonfiction that takes the form of a series of provocative and thematically linked discussions and interrogations.
Boston International Kids Film Festival
November 19 through 21
Regent Theatre, Arlington, MA
This year is a hybrid (at home and in person) event that will present nearly 60 films for, by, and about kids. The festival will also feature a pair of documentaries: Yung Punx follows a group of kids age 8-12 as they form a band (Color Killer) for a talent show, and ends up playing the main stage at Lollapalooza; Youth v. Gov documents several children's efforts to sue the federal government over the issue of the climate crisis. All the film packages will be available for viewing online on November 19. Several of the films will be shown at the Regent Theatre throughout the weekend, and Color Killer will perform live after the screening of Yung Punx on Friday night.
The Souvenir: Part II
Now playing at the Coolidge Corner Theater, Brookline, and the Kendall Square Cinema, Cambridge
Director Joanna Hogg's film is less a sequel than a continuation of and elaboration on the story of a young traumatized woman, Julie, who is attempting to process the loss of a man she never really knew or understood. This is a semi-autobiographical story about an artist who is searching for the "truth" while making a film about her life. It is a fantastical profile of the pretensions and ambitions of a young, self-involved creative type, marvelously portrayed by Honor Swinton Byrne, with Tilda Swinton, her real-life mother, cast as her mother. Film students — this one is for you!
Suzanna Andler
November 12 – 18
Brattle Theater, Cambridge
French director Benoît Jacquot's film stars Charlotte Gainsbourg. The script is based on a play by Marguerite Duras, a demanding writer who reveled in the slipperiness of experience — she experimented with the slip and slide of time and memory. Set in Saint-Tropez (there are spectacular ocean views), the narrative is positioned in the restless mind of wealthy protagonist Suzanne, who casually refers to herself  as "the most cheated wife of the French Riviera." She has a lover, a handsome reporter, but their romance is mired in her regrets, doubts, and questions about the trap of a marriage she is in.
Luzzu
November 26 – December 1
Brattle Theater, Cambridge
This stunning film from Malta, which played IFFBoston and Sundance, is a human drama shot in a neorealist style. Fisherman Jesmark, spends his days struggling at his trade — the fish are few and money is tight. He is a proud man with a colorful luzzu, a hand-painted wooden fishing boat that's been passed down through the generations. When his infant son requires medical attention he is forced to compromise time-honored principles. A riveting study of Old World values pit against the realities of the modern world. Trailer
Reviewed on The Arts Fuse and Currently Playing
Passing by Sara Osman
Dune by Michael Marano
Spencer and The French Dispatch by Tim Jackson
— Tim Jackson
---
Theater
COVID PROTOCOLS: Check with specific theaters: requirements often include proof of vaccination or a negative Covid-19 rapid test. Also, companies are requiring masks at indoor performances.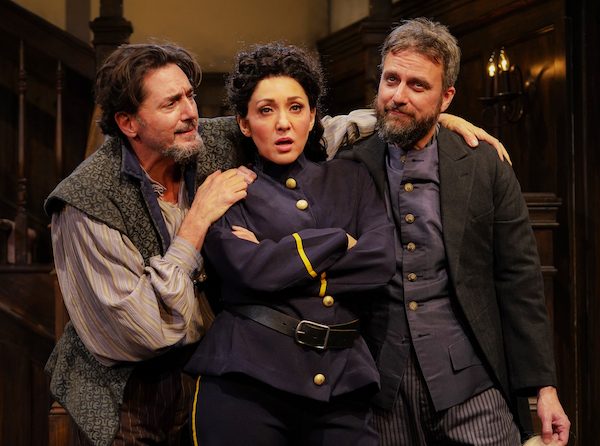 The Alchemist by Ben Jonson. Adapted by Jeffrey Hatcher. Directed by Jesse Berger. Staged by Red Bull Theater at New World Stages, 340 West 50th Street, New York, New York, through November 18.
Jonsonians rejoice! A chance to see (an adaptation) of the 1610 script, first performed by the King's Men, that Samuel Taylor Coleridge considered to have one of the three most perfect plots in literature. Has anything changed? Bullies of all description still fleece each other during plague time. "When a wealthy gentleman flees to the country, his trusted servant opens his house to a pair of con artists who set up an animated den of criminal capitalism. Claiming alchemical powers, the quick-witted trio fleece an onslaught of greedy sheep with their miraculous ability to improvise amidst increasingly frantic comings and goings. It's comic gold with dupes, double-dupes, duels, disguises, and a lucky flea named 'Lewis.'"
I hope Hatcher didn't get rid of one of Jonson's great jokes. Lovewit, panicked member of the upper-middle class, returns home to London once he believes it is safe, but he is wary. (He has kept his distance "While there dies one, a week, / O' the plague." Some claimed that corrupted human breath could transmit the disease, which explains Lovewit's nervous instructions to a servant (who insists he has not been ill) to "Breathe less, and further off." Jonson knew that the audience members at the show, hearing that line, would look nervously at those seated around them. The plague was not entirely gone in 1610.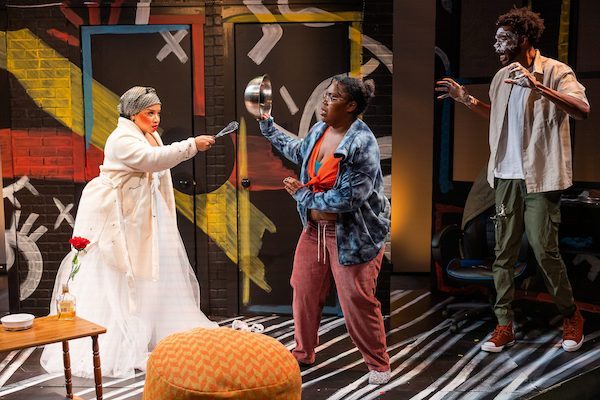 BLKS by Aziza Barnes. Directed by Tonasia Jones. Staged by SpeakEasy Stage Company in the Roberts Studio Theatre in the Stanford Calderwood Pavilion at the Boston Center for the Arts, 527 Tremont Street, Boston, through November 20.
The script by poet, performer, and playwright Jones "explores the lives of three twenty-something black women trying to find intimacy and purpose in a city that just doesn't seem to care about them. The story begins when, in the wake of a serious health scare, Octavia recruits her besties June and Imani to join her for one last epic night on the town." Wild adventures, which take an existential turn, ensue. CONTENT WARNING: Adult themes including drug use, sexual content, and strong language. Arts Fuse review
Lifted by Charlie Thurston. Directed by Josh Short. Staged by the Wilbury Theatre Group, outdoors at the WaterFire Arts Center, Providence, through November 20.
The script is "part absurdist family drama, part imaginative theatrical fantasia. In an environmentally ravaged near-future, birds have returned from their recent extinction to carry a teenage boy off into the sky. Is it an act of salvation or a declaration of war? As the avian abduction sends ripples through the city, then the country, then the world, his twin brother, father, and girlfriend have to turn to each other for meaning."
The Last Five Years, written and composed by Jason Robert Brown. Directed by Leigh Barrett. Musical direction by Dan Rodriguez. Staged by the Lyric Stage Company at 140 Clarendon Street, Boston, through December 12.
"There are always two sides to every story; the story depends on who is telling it. This is an emotionally powerful and intimate musical about two New Yorkers in their twenties who fall in and out of love over the course of five years. The show's unconventional structure consists of Cathy telling her story backwards while Jamie tells his story chronologically."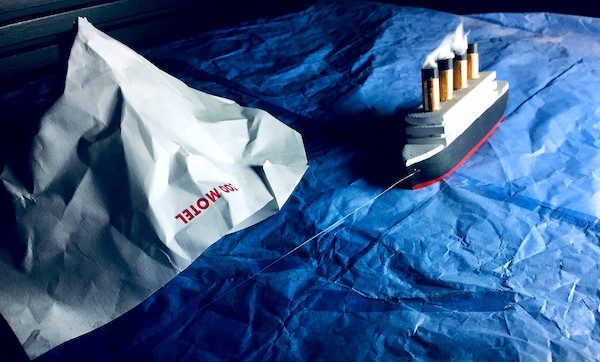 Zoo Motel, created and performed by Thaddeus Phillips. Co-created and directed by Tatiana Mallarino. Magic by Steve Cuiffo. Live streaming via Arts Emerson from November 16 to 21.
"In this live digital performance, theater director, designer, and performer Thaddeus Phillips (Red-Eye to Havre de Grace, 17 Border Crossings) and artist Steven Dufala (HOME) transport viewers into a magical hotel room where time stops, objects come to life, and stories begin to emerge from across the globe that all illuminate themes of human existence."
You Will Not Play Wagner by Victor Gordon. Directed by Lilia  Levitina. A virtual production presented by JArts Theatreworks Group on November 16 at 7 p.m. (American premiere) and November 17 (International premiere). Free
"Is it acceptable to play the music of a known anti-Semite? Richard Wagner's music has been informally banned in Israel on the grounds that the German composer was promoted during the Nazi era as Hitler's favorite composer." This theater script, adapted for Zoom by South African playwright Victor Gordon before he passed away from COVID-19, "takes place in New York City and Tel Aviv as the characters Zoom across the COVID-19-plagued world. Ya'akov, a young Israeli upstart, provokes an uproar when he chooses to perform Wagner in the finals of an international competition for conductors. He comes into conflict with Esther, a Holocaust survivor and competition patron who has her own tragic connection with Wagner's music, and Morris, the competition's organizer." The cast features Ofek Cohen, Annette Miller, and Avi Hoffman.
The Half-Life of Marie Curie by Lauren Gunderson. Directed by Bryn Boice. Produced by The Nora@Central Square Theater (A Catalyst Collaborative@MIT Production) at Central Square Theater, Cambridge, through December 12.
The plot: "Summer, 1912. Two-time Nobel Prize winner Marie Curie takes refuge with her friend Hertha Aryton, renowned mechanical engineer, after the outing of Marie's scandalous affair with the married Paul Langevin."  This two-hander dramatizes their "deep friendship, their struggles with double standards, the danger of discoveries, and their passion for science and family."  Considerable theatrical radiance will no doubt be supplied by the casting of vets Lee Mikeska Gardner and Underground Railway's Debra Wise.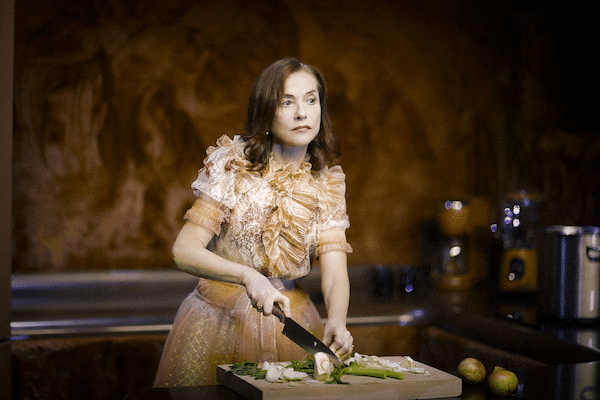 The Glass Menagerie by Tennessee Williams. Directed by Ivo van Hove. Staged by Odéon-Théâtre de l'Europe and presented by ITALive  via Livestream (with English subtitles) on November 27 at 8 p.m. CET.
Well, van Hove's customary icy abstraction is not a promising fit for Williams's lyrical chronicle of passions and regrets. But French icon Isabelle Huppert as Amanda Wingfield pretty well demands that this version of the American classic be checked out.
The Rise and Fall of Holly Fudge by Trista Baldwin. Directed by Courtney Sale. Staged by the Merrimack Repertory Theatre at Liberty Hall, 50 East Merrimack Street, Lowell, MA, November 26 through December 1.  Video on Demand: December 16-26
The world premiere of a very relevant holiday comedy (which takes place during the pandemic!) commissioned by Merrimack Rep. "Christmas 2020. Carol is a hard-working single mother who makes award-winning "Holly" fudge, named after her daughter. She serves it every holiday. She gifts it to her friends and co-workers. She's determined that this year won't be any different, even if she has to wear a mask while whipping up her famous dessert. But with her daughter Holly's girlfriend crashing Christmas, her neighbor's new-found love of confectionery, and the protests erupting on her front lawn, Carol is finding it tough to make this the most wonderful time of year."
— Bill Marx
---
Dance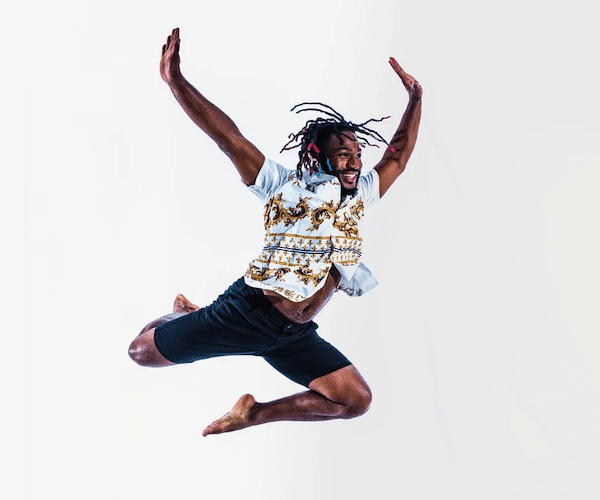 BoSoma Dance Company
November 20-21
Larcom Theatre, Beverly, MA
BoSoma Dance Company (BDC) culminates its 18th Season with its Fall Show 2021, which features new work and classic company repertory. This year's production includes choreography by BoSoma drtistic Director Katherine Hooper, Rose Flynn, BDC dancer Tony Tucker, and Lindsey Leduc, while highlighting topics ranging from cancer survival to racial injustices.
THANGsgiving 2021
November 26 from 10 a.m. to 4 p.m.
Arts at the Armory, Somerville, MA
Head to the Armory in Somerville to enjoy a full day of new music, dance, and "other thangs." Guests are invited to come and go as they please — a myriad of performing artists will fill the hall with movement and sound. This is a free public event.
KAIROS at Medicine Wheel
November 30, 11:59 p.m.
Boston Center for the Arts, Boston
Produced annually since 1992, Medicine Wheel is the largest recurring site-specific public art event in Boston. It is led by visual artist Michael Dowling and presented in the historic Cyclorama at Boston Center for the Arts. KAIROS Dance Theater will open this remembrance of the tragedy of the AIDS epidemic on November 30 when the clock strikes midnight. That kicks off a full 24-hour December 1st vigil of prayer, dance, song, and ritual.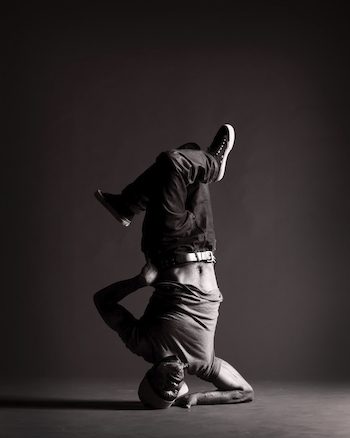 Raphael Xavier
November 19 & 20 at 8 p.m.
Institute of Contemporary Art, Boston
Global Arts Live presents Raphael Xavier, a choreographer celebrated for his electrifying use of Breaking as social, physical, and mental "movement" for the past 20 years. Incorporating live jazz, XAVIER'S: The Musician & The Mover highlights freestyle and improvisation through both Breaking and jazz as it blends in poetry, movement, and music.
And further afield…
Newport Nutcracker at Rosecliff
November 24-December 3
Rosecliff Mansion, Newport, RI
It's officially Nutcracker season, and with it comes the 20th anniversary of the enchanting, site-specific Newport Nutcracker at Rosecliff. Find yourself swept up in the magic of Rosecliff Mansion's magnificent ballrooms and staircases as this classic ballet unfolds around you. Note: All patrons must be 12+, provide proof of vaccination, and wear masks to this performance.
— Merli V. Guerra
---
Rock, Pop, and Folk
International Pop Overthrow
November 18-20 (shows start at 8 each night)
Flying Embers (Boston, MA)
It has been 23 years since music journalist and power pop cognoscente David Bash hosted the first International Pop Overthrow (IPO) in Los Angeles. He named the festival after a 1991 album by Material Issue, which he pluralized to use for his recently launched podcast. 2021 will mark the 18th occurrence of the festival in Boston, and those would have been consecutive had it not been for, you know, 2020. (Jason M. Rubin previewed the 12th of the festival's Boston installments for The Arts Fuse in 2014.) This year's itinerary also includes Arlington, TX, New York City, and Hamilton, Ontario. According to its founder/CEO, "The purpose of International Pop Overthrow is two-fold: one aim is to give every worthy band who'd like to play their music in a festival atmosphere the chance to do so, and the other is to bring pop music the attention it so richly deserves." Corin Ashley is the only one of the 15 local acts who will be performing at Flying Embers over IPO Boston's three-day course whom I have interviewed. (Twice, actually.)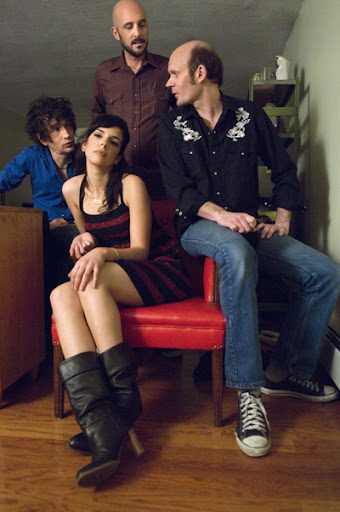 Sarah Borges and the Broken Singles
November 19 (doors at 6, show at 7), The Burren (Somerville, MA)
November 27 (doors at 7, show at 8), Narrows Center for the Arts (Fall River, MA)
Nominations and awards aren't everything, but they are something(s). Taunton, MA native and Emerson grad Sarah Borges was nominated for three 2005 Boston Music Awards and won in the Local Debut Album category for Silver City. (The other nods were for Local Female Vocalist and Female Singer/Songwriter.) Three years later, she won the Female Vocalist of the Year award at the same ceremony. In 2009, Borges missed out on the Female Vocalist honor that she was again up for, but she and her band The Broken Singles took home the award for Americana Act of the Year. In 2018, she was again a contender for the honor of Best Americana Act.
A musician's taste in music also isn't everything, but how can you go wrong with someone who covered Mahalia Jackson and Teenage Fanclub on her first album (Silver City), Tom Waits and X on the follow-up (Diamonds in the Dark), and Smokey Robinson, NRBQ, The Lemonheads, and The Magnetic Fields on yet another (The Stars Are Out)?
Borges's equally great talent and tastes should suffice to assure anyone that all is (at least mostly) well in her musical world. Top it off with a spin of her latest effort, 2018's Love's Middle Name, and you'll have all the reason that you could possibly need to take in her show with bandmates Binky, Alex Necochea, Nate Logus this Friday in Somerville or next Saturday in Fall River. (In Jay N. Miller's thorough Patriot Ledger profile this week, Borges discusses–among other things–the new album that she will unveil on February 18, 2022.)
Hamilton Leithauser & Kevin Morby
November 19 (doors at 6, show at 6:30)
Royale (Boston, MA)
Singer/songwriters Hamilton Leithause and Kevin Morby started out in bands–the former in The Walkmen, the latter in The Babies and Woods–before establishing themselves as recording artists in their own rights. Last month, they collaborated on a single called "Virginia Beach" before heading off their five-week Fall Mixer tour. (The two will also play dates in Europe next May.) Both have 2020 releases of new material to draw from, and Morby just released A Night at the Little Los Angeles, a four-track version of last year's Sundowner. Of this lo-fi version, Morby said, "this is the sound of me alone in a room with a 4-track to catch my songs as they–quite literally–fell out of my mouth."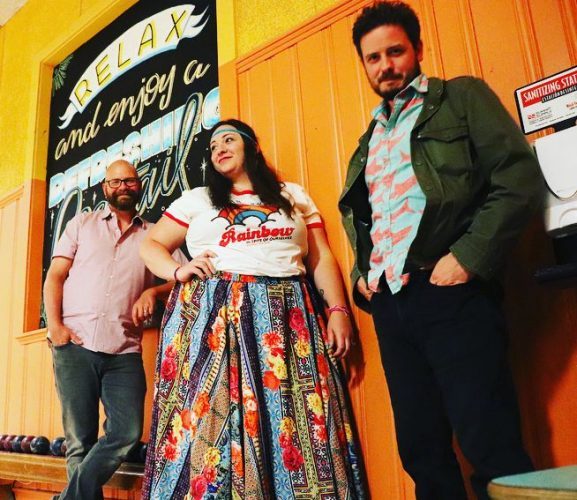 Gracie Curran & The High Falutin' Band
November 24 (show at 9)
The Porch (Medford, MA)
Like I said, nominations and awards aren't everything. So does it really matter Gracie Curran & The High Falutin' Band has been in contention for a W.C. Handy Blues Music Award, a New England Music Award, two BMAs (one of which–Blues Artist of the Year–they won), and that she was named Most Charismatic Entertainer in 2015 by The Blues Audience newsletter? If it doesn't to you, then never mind. However, if you're looking for some middle-of-the-work-week, night-out entertainment by a singer who can deliver the goods and a band that has the chops to keep up the whole time, then look no further than Curran and Co.'s November 24 show at The Porch, which is quite possibly the best newer local host of such talent.
— Blake Maddux
---
Roots and World Music
Noah y Maurizio album release party
November 19
Arts at the Armory, Somerville
November 20
Fivesparks, Harvard
This Latin-tinged acoustic band is one of the most promising young groups to emerge from the vibrant Boston roots scene in recent years. Now they've releasing their debut, The Abominable Stringband, Volume 1, with a pair of Notlob-sponsored concerts in Somerville and Harvard.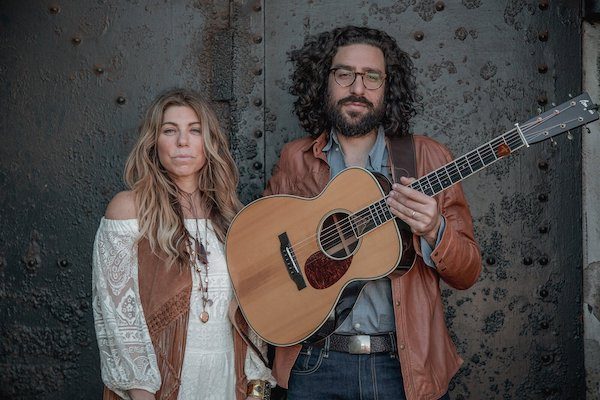 Nefesh Mountain
Club Passim
November 28
This is a particularly strong few weeks at Club Passim, with shows by Zachariah Hickman's Power Outage Party, Laura Cortese, and the Passim All-Stars, a collective of '80s Palmer Street favorites Bill Staines, Novick and Duser, and Mason Daring and Jeanie Stahl. The club starts up the Hanukkah concert season with Nefesh Mountain, which gives Appalachian string music a Jewish twist.
— Noah Schaffer
---
Visual Arts
 On November 20, the Museum of Fine Arts, Boston will unveil a new installation of its important collections of Dutch and Flemish art — something it has done many times in the past, but this time promises to be different. For one thing, the galleries have been installed after extensive new research, exploring, the museum says, "the nexus between art, commerce, and science in the 17th-century Dutch Republic and Flanders" (then mostly part of the Spanish empire in Europe).
The nearly 100 paintings on view were produced during what was probably the greatest art boom in history, when wealthy merchants and even the butcher, the baker, and the candlestick maker all owned art and artists of the caliber of Rembrandt, Hals, and Rubens. Those were only three of the huge group of accomplished painters and printmakers supplying the market. Also on view will be Dutch silver, Delft ceramics, and other decorative arts, all arranged in a series of themes that explore currently trending topics like women artists and the unexpected connections between still life paintings and the slave trade. The exhibits even include a Dutch dollhouse filled with nearly 200 objects in miniature.
The opening also marks the official launch of the Center for Netherlandish Art (CNA), a center for scholarship housed at the MFA, the only such resource in the United States. It was endowed by a major gift from donors Rose Marie and Eijk van Otterloo and Susan and Matthew Weatherbee as part of a gift that included many of the works of art on view.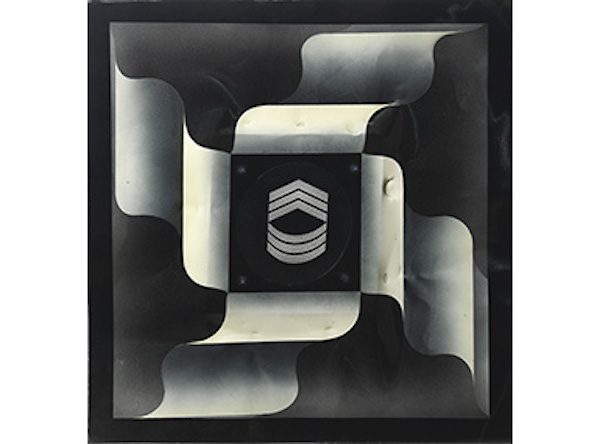 The exhibition Light, Space, Surface: Works from the Los Angeles County Museum of Art opens at Phillips Andover Academy's Addison Gallery of Art on November 23. Organized by LACMA, the show concentrates on works made in the '60s and '70s by Southern California–based artists, concentrating on abstract effects of light: polished, reflective surfaces, transparency, translucency, projections, and optical illusion, all from LACMA's extensive collections. Artists include Larry Bell, Judy Chicago, Billy Al Bengston, James Turrrell, and Robert Irwin.
The Peabody Essex Museum in Salem will open The Great Animal Orchestra: Bernie Krause and United Visual Artists on November 20. The audiovisual environment was created from Krause's more than 5,000 hours of recordings of natural environments containing at least 15,000 terrestrial and marine species, presented along with animated visuals commissioned to accompany the sound by the Fondation Cartier pour L'art Contemporain, which has collaborated with PEM to bring the exhibition to Salem. The installation, which reveals the the unique acoustic niche of every species within its ecosystem, is part of PEM's Climate – Environment Initiative.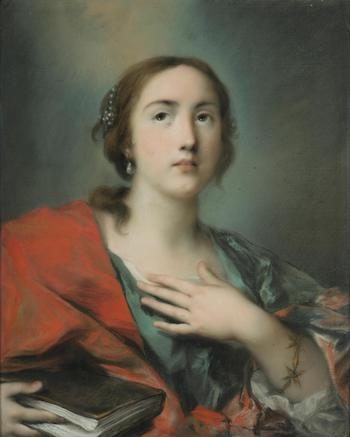 The Venetian Rococo artist Rosalba Carriera is known as one of the most successful woman artists, during her lifetime, in European history. Her patrons included the King of Poland and the Grand Duke of Lithuania. Carriera started out as a painter of miniature portraits. But she reached her greatest fame and popularity as a portraitist in pastels — a medium that fostered the soft edges, delicate, powdery shades, and elegant, flattering surfaces favored by Rococo tastes and patrons. The Wadsworth Athenaeum in Hartford has recently added two Carriera pastel portraits to its exhibition By Her Hand: Artemisia Gentileschi and Italian Women Arts, 1500-1800, where they joined two others from the same series. This makes the exhibition the only place in North America where the entire set can be seen together.
The Clark Art Institute in Williamstown, MA, will host a Conversation with Artist Erin Shirreff on November 16 at 6 p.m. The event, which is live and in person, not virtual, will feature Montreal-based Erin Shirreff in conversation with the Clark's associate curator of contemporary projects, Robert Wiesenberger, about the artist's latest works, now on view in New York City and in her current exhibition at the Clark, Remainders. The conversation will explore the connections between Shirreff's work in many media, including photography, video, and sculpture. Her video Sun (2018) will be screened throughout the day. Proof of vaccination will be required for everyone age 12 and over, and masks must be worn by everyone over age five.
— Peter Walsh
---
Jazz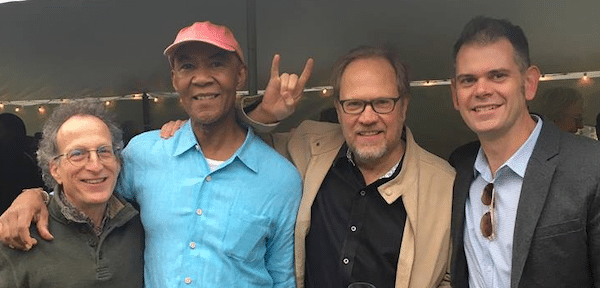 Stan Strickland & Josh Rosen Quartet
November 14 at 7 p.m.
Lilypad, Cambridge
One of the most appealing musical partnerships in the Boston area is that of pianist/composer Josh Rosen and the multi-reed and flute player, singer, and percussionist Stan Strickland. They're joined by bassist Bruno Råberg and drummer Dave Fox.
Matt Estabrook Band + Grace Ward
November 18 at 7:30 p.m.
Lilypad, Cambridge
Matt Estabrook is a 2020 graduate of New England Conservatory, where he studied with the likes of Jerry Bergonzi and Jason Moran, and he shows an assured ambition as a composer, mixing forms and formats (he cites as a range of inspiration Cecil Taylor to Frank Ocean). The setup (and personnel) for this show looks promising: Estabrook on tenor saxophone, vocals, and acoustic guitar; Eliza Block on trumpet; Michael Sabin on trombone; David Ling on piano and synthesizers; Zack Auslander on electric guitar; James Heazlewood-Dale on acoustic and electric basses; and John MacDonald on drums and percussion. If you go, don't miss opener Grace Ward, a singer-songwriter who gets tagged as "experimental, pop" — a quick listen to her new Tears for the Timekeeper shows that she knows exactly what she's doing. The clear-headed, affecting songs are matched by sonically imaginative arrangements and direct, beautifully phrased, perfectly tuned "artless" singing.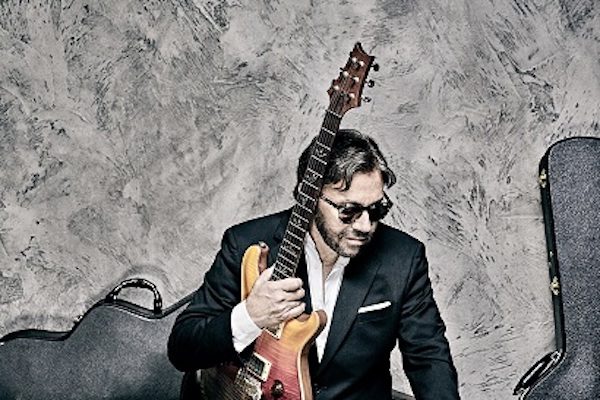 Al Di Meola Trio
November 19 at 8 p.m.
Shalin Liu Performance Center, Rockport, MA
Al Di Meola, a guitar wizard who became a star almost immediately upon joining Chick Corea's Return to Forever at 19, hits the beautiful Shalin Liu Performance Center for this Rockport Music presentation, with tabla player Amit Kavthekar and drummer/percussionist Richie Morales.
Aaron Diehl
November 21 at 1:30 p.m.
Isabella Stewart Gardner Museum, Boston
This concert by the wonderful 30-something pianist Aaron Diehl (with bassist David Wong), performing Bach, and Bach-inspired pieces by Bud Powell and Roland Hanna, is officially sold out. But maybe standing outside the museum and holding up your finger will get you a ticket. You never know.
Richard Tabnik Quartet
November 21 at 3:30 p.m.
Lilypad, Cambridge
This matinee show at the Lilypad brings together an impressive group of veterans, all of whom have had direct or indirect relationships with the late jazz master and teacher Lennie Tristano. For years, the session's leader, alto saxophonist Richard Tabnik, worked with the pianist Connie Crothers, an important Tristano disciple and acolyte. Boston-based pianist Harvey Diamond and drummer Skip Scott were Tristano students. Bassist Cameron Brown, who also worked with Crothers, has had a remarkably distinguished career, playing important roles in bands with Roswell Rudd, Archie Shepp, and Dewey Redman, and in the Don Pullen/George Adams Quartet, among many others.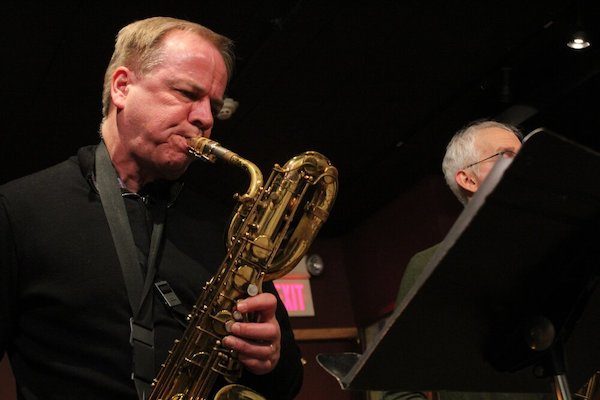 Allan Chase Quintet
November 21 at 6:20 p.m.
Lilypad, Cambridge
For his Lilypad residency this month, saxophonist and composer Allan Chase is joined by his Berklee colleagues Amanda Monaco (guitar) and Lauren Sevian (baritone saxophone), who work together in New York City. On record, Monaco's lines have a propulsive drive and tensile strength, with a gently biting attack, and she matches up beautifully with Sevian's warm baritone. The band also includes bassist Aretha Tillotson and drummer Austin McMahon.
— Jon Garelick
---
Classical Music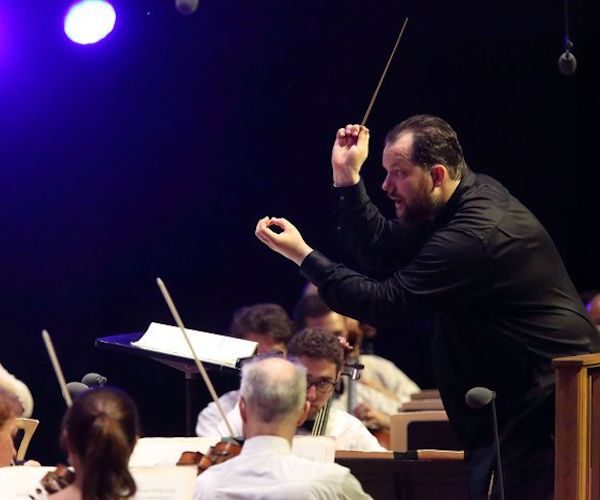 Widmann & Mahler
Presented by Boston Symphony Orchestra
November 18-20, 8 p.m. (1:30 p.m. on Friday)
Symphony Hall, Boston
BSO music director Andris Nelsons leads the orchestra in the American premiere of Jörg Widmann's Towards Paradise (Labyrinth IV), featuring trumpet virtuoso Håkan Hardenberger. Mahler's Symphony no. 1 fills out the program.
BPYO plays Mahler
Presented by Boston Philharmonic Orchestra
November 19, 8 p.m.
Symphony Hall, Boston
The Boston Philharmonic Youth Orchestra returns to action with a program pairing Samuel Barber's Adagio for Strings, Mozart's Symphony no. 35, and Mahler's Symphony no. 4. Soprano Sofia Fomina makes her Boston debut in the latter.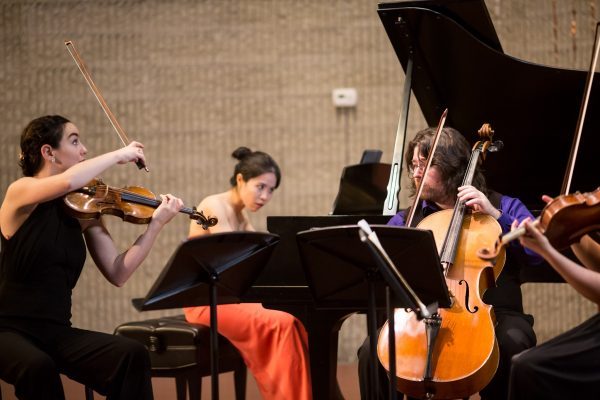 A legacy of fearless song
Presented by Chameleon Arts Ensemble
November 20 at 8 p.m and 21 at 4 p.m.
First Church in Boston, Boston
CAE's second program of the season brings together pieces by Beethoven, Pavel Haas, Arvo Pärt, Shen Yiwen, and Shostakovich.
Nelsons conducts Brahms
Presented by Boston Symphony Orchestra
November 23, 25-26, 8 p.m. (1:30 p.m. on Friday)
Symphony Hall, Boston
Andris Nelsons and the BSO wrap up their fall season with a pair of favorites by Johannes Brahms: the charming Serenade no. 2 and the epic Symphony no. 1.
Messiah
Presented by Handel & Haydn Society
November 26 at 7:30 p.m., 27-28 at 3 p.m.
Symphony Hall, Boston
Outgoing H&H music director Harry Christophers returns to lead the final annual Messiah performances of his tenure. This year's soloists are Carolyn Sampson, Reginald Mobley, James Way, and Roderick Williams.
— Jonathan Blumhofer
---
Author Events
Virtual Event: Mackenzi Lee with Christian Coulson – Porter Square Books
The Nobleman's Guide to Scandal and Shipwrecks
November 16 at 7 p.m.
Free
"Adrian Montague has a bright future. The sole heir to his father's estate, he is an up and coming political writer and engaged to an activist who challenges and inspires him. But most young Lords aren't battling the debilitating anxiety Adrian secretly lives with, or the growing fear that it might consume him and all he hopes to accomplish. In the wake of his mother's unexpected death, Adrian is also concerned people will find out that he has the mental illness she struggled with for years.
"When a newly found keepsake of hers — a piece of a broken spyglass — comes into Adrian's possession, he's thrust into the past and finds himself face to face with an older brother he never knew he had. Henry "Monty" Montague has been living quietly in London for years, and his sudden appearance sends Adrian on a quest to unravel family secrets that only the spyglass can answer."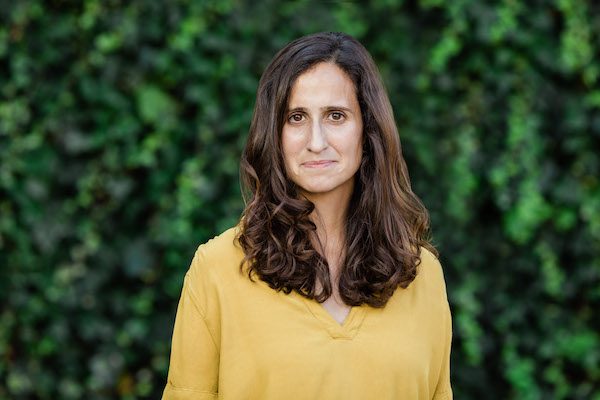 Virtual Event: Priya Fielding-Singh – Harvard Book Store
How the Other Half Eats: The Untold Story of Food and Inequality in America
November 17 at 7 p.m.
Free with $5 suggested donation
"Whether it's worrying about how far pantry provisions can stretch or whether there's enough time to get dinner on the table before soccer practice, all families have unique experiences that reveal their particular dietary constraints and challenges. By diving into the nuances of these families' lives, Fielding-Singh lays bare the limits of efforts narrowly focused on improving families' food access. Instead, she reveals how being rich or poor in America impacts something even more fundamental than the food families can afford: these experiences impact the very meaning of food itself.
"Packed with lyrical storytelling and groundbreaking research, as well as Fielding-Singh's personal experiences with food as a biracial, South Asian American woman, How the Other Half Eats illuminates exactly how inequality starts on the dinner plate. Once you've taken a seat at tables across America, you'll never think about class, food, and public health the same way again."
Virtual Event: Dylan Thuras with Joshua Foer, Gastro Obscura – Porter Square Books
Gastro Obscura: A Food Adventurer's Guide 
November 18 at 7 p.m.
Free
"Taste the world! It's truly a feast of wonder: Created by the ever-curious minds behind Atlas Obscura, this breathtaking guide transforms our sense of what people around the world eat and drink. Covering all seven continents, Gastro Obscura serves up a loaded plate of incredible ingredients, food adventures, and edible wonders. Ready for a beer made from fog in Chile? Sardinia's 'Threads of God' pasta? Egypt's 2000-year-old egg ovens?
"But far more than a menu of curious minds, delicacies and unexpected dishes, Gastro Obscura reveals food's central place in our lives as well as our bellies, touching on history–trace the network of ancient Roman fish sauce factories. Culture — picture four million women gathering to make rice pudding. Travel — scale China's sacred Mount Hua to reach a tea house. Festivals — feed wild macaques pyramids of fruit at Thailand's Monkey Buffet Festival. And hidden gems that might be right around the corner, like the vending machine in Texas dispensing full sized pecan pies. Dig in and feed your sense of wonder."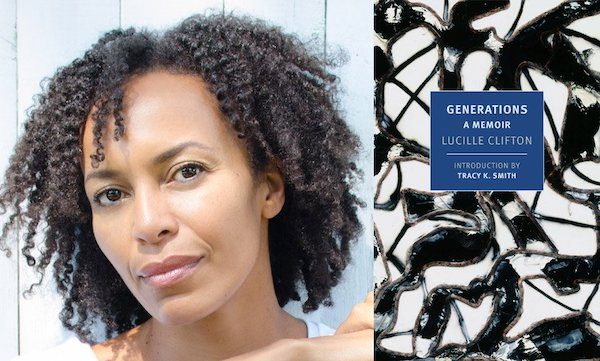 Virtual Event: Tracy K. Smith – Harvard Book Store
Lucille Clifton's Generations: A Memoir
November 19 at 7 p.m.
Free with $5 suggested donation
Pulitzer Prize–winning Poet Laureate Tracy K. Smith discusses Lucille Clifton's 1976 memoir. "Buffalo, New York. A father's funeral. Memory. In Generations, Lucille Clifton's formidable poetic gift emerges in prose, giving us a memoir of stark and profound beauty. Her story focuses on the lives of the Sayles family: Caroline, 'born among the Dahomey people in 1822,' who walked north from New Orleans to Virginia in 1830 when she was eight years old; Lucy, the first black woman to be hanged in Virginia; and Gene, born with a withered arm, the son of a carpetbagger and the author's grandmother.
"Clifton tells us about the life of an African American family through slavery and hard times and beyond, the death of her father and grandmother, but also all the life and love and triumph that came before and remains even now. Generations is a powerful work of determination and affirmation. 'I look at my husband,' Clifton writes, 'and my children and I feel the Dahomey women gathering in my bones.'"
Virtual Event: Kevin Birmingham – Harvard Book Store
The Sinner and the Saint: Dostoevsky and the Gentleman Murderer
Who Inspired a Masterpiece
November 29 at 7 p.m.
Free with $5 suggested donation
"The Sinner and the Saint is the deeply researched and immersive tale of how Dostoevsky came to write his great murder story [Crime and Punishment]— and why it changed the world. As a young man, Dostoevsky was a celebrated writer, but his involvement with the radical politics of his day condemned him to a long Siberian exile. There, he spent years studying the criminals that were his companions. Upon his return to St. Petersburg in the 1860s, he fought his way through gambling addiction, debilitating debt, epilepsy, the deaths of those closest to him, and literary banishment to craft an enduring classic."
Faith Jones with Amanda Montell: Sex Cult Nun – brookline booksmith
Sex Cult Nun
November 29 at 8 p.m.
Free
"Educated meets The Vow in this story of liberation and self-empowerment — an inspiring and stranger-than-fiction memoir of growing up in and breaking free from the Children of God, an oppressive, extremist religious cult.
"Faith Jones was raised to be part of an elite army preparing for the End Times. Growing up on an isolated farm in Macau, she prayed for hours every day and read letters of prophecy written by her grandfather, the founder of the Children of God. Tens of thousands of members strong, the cult followers looked to Faith's grandfather as their guiding light. As such, Faith was celebrated as special and then punished doubly to remind her that she was not."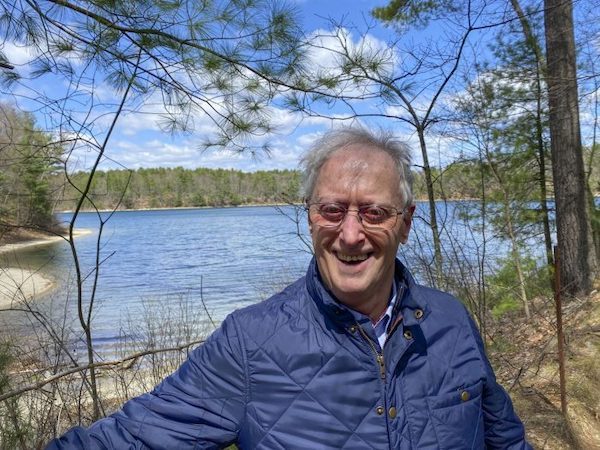 Virtual Event: Robert A. Gross – Harvard Book Store
The Transcendentalists and Their World
November 30 at 7 p.m.
Free with $5 suggested donation
"The Transcendentalists and Their World offers a fresh view of the thinkers whose outsize impact on philosophy and literature would spread from tiny Concord to all corners of the earth. Ralph Waldo Emerson, Henry David Thoreau, Nathaniel Hawthorne, and the Alcotts called this New England town home, and Thoreau drew on its life extensively in his classic Walden. But Concord from the 1820s through the 1840s was no pastoral place fit for poets and philosophers."
— Matt Hanson