"The name meant that we were going to present bands from all around the world, and that we wanted to 'overthrow' the pop establishment that had taken over radio."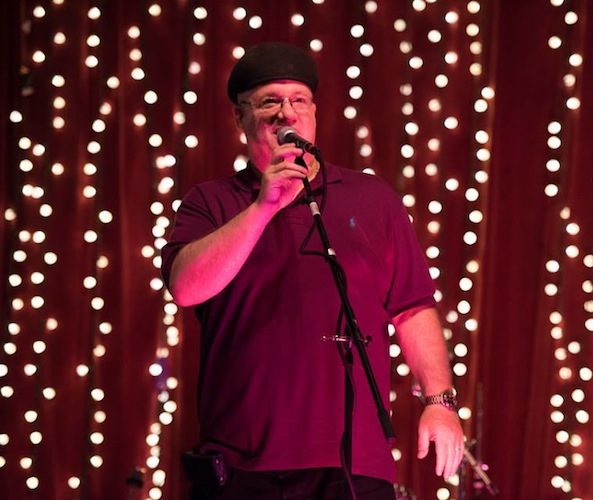 By Jason M. Rubin
The great baseball myth is "build it and they will come." For David Bash, power pop music festival impresario, the phrase needed to be revised to "build it and WE will come." That's what a number of bands told him when space limitations kept them off a scheduled music festival in Los Angeles in the late 1990s. Bash, a writer for numerous music fanzines, had gotten to know a lot of groups and though he had no experience in event production (his degrees are in journalism and psychology), he was game to try.
"I attended the first Poptopia festival in 1996 and was fascinated about the idea of a bunch of fans getting together to enjoy music," he says. "The next year, bands I knew started to ask me if I could help them get on the bill. I wasn't involved in Poptopia but I said I would help."
The problem was that the festival was designed for LA-area bands and very few artists outside LA were let in. That's when they suggested to Bash that he create his own event at which they could appear. So it was that the first International Pop Overthrow (IPO) festival was held in August 1998, featuring 120 bands from Los Angeles, other U.S. cities, and five countries: Canada, Australia, Sweden, France, and the Netherlands.
"I named the festival after the first album by a band called Material Issue," says Bash, "in tribute to their lead singer, Jim Ellison, who had taken his own life two years before. But the name also meant that we were going to present bands from all around the world, and that we wanted to 'overthrow' the pop establishment that had taken over radio."
Taking IPO on the road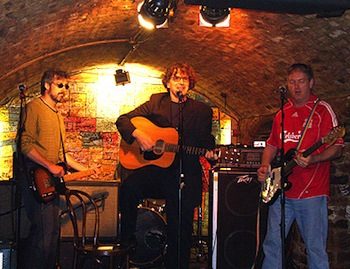 For the first four years, the IPO was held in Los Angeles only, but during a panel discussion held at the 2001 event artists urged Bash to take the festival on the road. And once again, he took their advice. The first show in New York City was held in December of that year, followed by Chicago in April 2002. The festival became truly international in 2003, when Beatles historian Jean Catharell invited Bash to hold the festival in Liverpool, where it continues to run annually.
A week after the premiere of the Liverpool event, the IPO came to Boston for the first time, and the 12th IPO Boston takes place November 19-23 at O'Brien's Pub in Allston. This year, 15 IPO events are being held around the world; Boston is the penultimate festival of 2014.
According to Bash, "I try to maintain the grassroots feel of the festival by featuring primarily unsigned bands and presenting them with similar-minded artists, where they will be appreciated by both the festival audiences and by each other." For each festival, no matter where it is located, Bash personally selects all the artists. In addition, each year he produces a CD compilation featuring bands that have played at festival locations that year.
IPO Boston lineup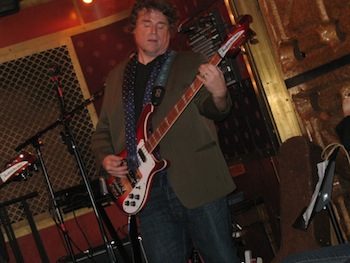 In keeping with the ethos of the festival, IPO Boston 2014 features local, national, and international talent. Boston-area bands include singer/songwriter Corin Ashley (formerly of The Pills), the Brigands (known as The Bouncers in the '80s), South Shore alt-rockers Didn't Planet, and John Powhida, a multiple Boston Music Award nominee. American groups from outside Boston include the Lannie Flowers Band, which also played the New York and Toronto IPOs this year; The Tripping Souls, from Concord, New Hampshire; and Hartford, Connecticut-based Wizard Farm Music. International artists include Dave Rave from Canada and The Stanleys, from Australia.
International Pop Overthrow — Boston: The full schedule for the four-day event can be found here.
Located at 3 Harvard Avenue in Allston, O'Brien's is a 21+ venue. Cover for each show is $10, at the door or in advance.
---
Jason M. Rubin has been a professional writer for 29 years, the last 14 of which has been as senior writer at Libretto, a Boston-based strategic communications agency. An award-winning copywriter, he holds a BA in Journalism from the University of Massachusetts Amherst, maintains a blog called Dove Nested Towers, and for four years served as communications director and board member of AIGA Boston, the local chapter of the national association for graphic arts. His first novel, The Grave & The Gay, based on a 17th-century English folk ballad, was published in September 2012. He regularly contributes feature articles and CD reviews to Progression magazine and for several years wrote for The Jewish Advocate.