By Steve Feeney
William Parker, the 69-year-old composer, multi-instrumentalist, author, and all-around presence on the progressive jazz scene, churns out challenging music with prolific abandon.
William Parker – Mayan Space Station and Painters Winter (AUM Fidelity)
Like a small handful of his peers, such as Wadada Leo Smith, Anthony Braxton, and Satoko Fuji, William Parker — 69-year-old composer, multi-instrumentalist, author, and all-around presence on the progressive jazz scene  — churns out challenging music with prolific abandon.  Skip any of his work at your own peril, though. This sonic explorer is special.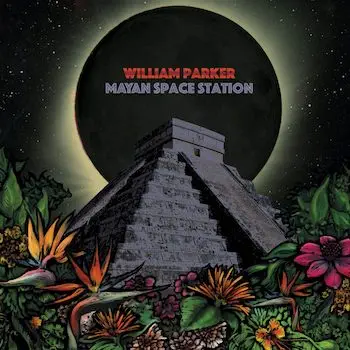 Parker stands at the furious center, and provides all the compositions, for two notable midsummer trio recordings, Mayan Space Station and Painters Winter. Both released on his usual AUM Fidelity label, they are determined to take off into the great beyond of liberated (and liberating) musical expression.
Mayan Space Station features Parker, exclusively on upright bass, in the company of drummer Gerald Cleaver and electric guitarist Ava Mendoza, the latter proffering an attack that pumps out torrents of edgy, mind-stretching improvisation. Fans of jazz who don't mind a distortion-heavy, freak-out guitarist like her in the middle of things will enjoy this release. And there's plenty of (subtler) grit and grind issuing from the rhythm tandem: the 40-ish and still-gaining-recognition Mendoza is a force here that demands attention.
"Tabasco" opens the disc with a forward-leaning ostinato from Parker over which Mendoza's reverb-heavy lines dance. She claims Nels Cline as a mentor and, given her free-flying approach, that makes sense. Cleaver pushes the track along to a fadeout that arrives too soon.
"Domingo" relies on the resonance of sustained chords over a modal vamp. Mendoza takes off on her own here, taking lines fit for a lazy afternoon reverie and placing them into mysterious sonic vistas.  "Canyons of Light" transports the listener to the far reaches of tonality via the strength of Parker's bowing and an electronic wash from the guitarist. Where are we? Can we get back? Do we want to?
The title track attempts to balance on the edges of Cleaver's shuffle beat. But Mendoza's doubled-up lines add a stridently dreamy disruption that throws open the doors of perception. Parker takes up the bow and Cleaver settles into his cymbals, but the guitarist makes for the heavens until Parker signals a reentry pattern.
Mayan Space Station is best experienced on headphones or when the neighbors are away on vacation and you can turn up the volume on your stereo.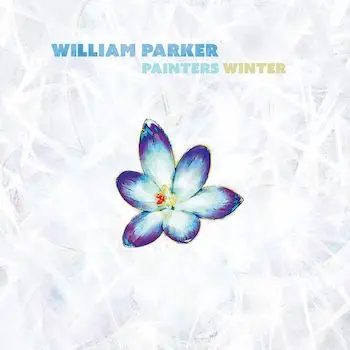 The more meditative Painters Winter is an all-acoustic trio set featuring Parker and Daniel Carter, who express themselves on a variety of instruments. Hamid Drake provides the gel with his seasoned drumming.
The disk begins in a reflective tone with "Groove 77." Carter thinks out loud on muted trumpet before Parker and Drake quicken up the pace.  A bass/drums duo passage establishes Parker's and Drake's skill at combining breadth of variation with depth of intent. A groove eventually pops into place when Carter switches to tenor sax and Drake adds pliant accompaniment.
The title cut finds Parker on trombonium and Carter on flute as they explore an elusive succession of tones. Drake percolates an apt rhythm. The musicians seem to be wanting to forge a collective presence rather than highlight their individual voices.
On "Painted Scarf," Parker switches to shakuhachi as he alternately wraps and weaves around Carter's breathy clarinet work. An occasional tap or tinkle from Drake adds an entrancing touch that manages to be both decorative and deep.  The pulse steadies and Carter adds a bit of a blue tint before the tune closes.
Parker honors an esteemed bassist forebear on the bouncy "A Curley Russell." This is an avant-garde tribute to a bebop legend: the leader is back on bass and in communion with the always thoughtful and engaging Drake. Carter, on alto sax, also succeeds in channeling immortal spirits, making good on the leader's desire in the liner notes that we hear "all the music that has ever passed through" these expansive musicians.
---
Steve Feeney is a Maine native and attended schools in Maine, New Hampshire, and Massachusetts. He has a Master of Arts Degree in American and New England Studies from the University of Southern Maine. He began reviewing music on a freelance basis for the Portland Press Herald/Maine Sunday Telegram in 1995. He was later asked to also review theater and dance. Recently, he has added BroadwayWorld.com as an outlet and is pleased to now contribute to Arts Fuse.