By Noah Schaffer
"It's so important in these times to present international and culturally diverse music and dance. It can be a joyful source of healing for our world, and Global Arts Live has been doing this since its inception."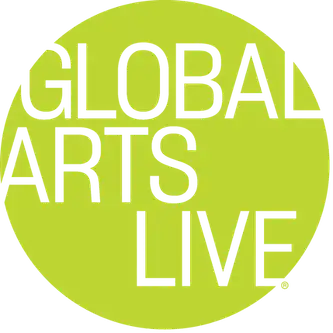 A change in leadership would be news for any Boston arts organization that presents as impressive a variety of music, dance, and other cultural events as Global Arts Live does. But it's especially noteworthy because, until now, the organization's Executive Director, Maure Aronson, has been the man who founded the organization — then known as World Music  — nearly 30 years ago.
Continuity is guaranteed. When Connie C. Chin  steps into the Executive Director role next month, Aronson will continue in his role in programming GALive events. And he'll remain on as Director of Artistic Programs in what is being described as a "co-leadership structure."
Chin comes to GALive from her job as President of the Norman B. Leventhal Map & Education Center at the Boston Public Library. A dancer, she also has extensive performing arts experience, including  a decade as general manager of Jacob's Pillow.
The Arts Fuse recently spoke to Chin about her new role and where she sees Global Arts Live, as well as the performing arts in general, moving in the future. The transcript has been lightly edited for length and clarity.
---
Arts Fuse: A dancer with a background in arts management certainly seems like a good fit. What attracted you to the position?
Connie C. Chin: Yes, it feels like a very natural fit. I have always admired Maure's fantastic programming. It's so important in these times to present international and culturally diverse music and dance. It can be a joyful source of healing for our world, and Global Arts Live has been doing this since its inception. His programming has become particularly relevant at this moment. I'm inspired by the mission of spotlighting artistic excellence from all corners of the globe, and reflecting our diverse and vibrant community. It's so important and it needs to be done with authenticity and humility. I'm really honored to come in and be part of the ongoing work and contribute my experience to grow the organization.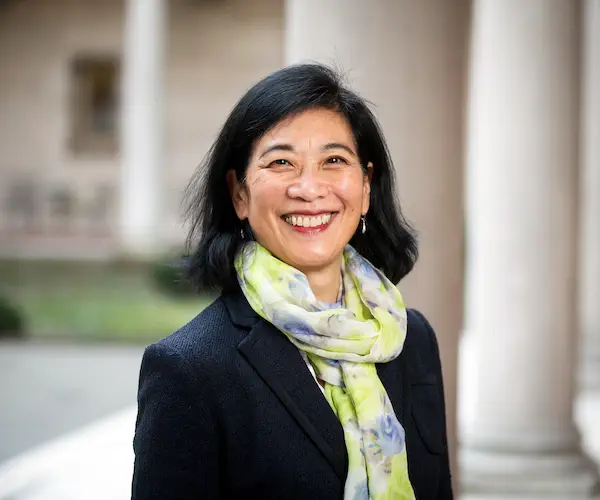 AF: Normally with new leadership one would ask what changes are on the horizon. But with Aronson remaining on the programming side, will the audience notice any changes at all, or will they be more behind the scenes?
Chin: Well, in terms of programming, the biggest change will be a ramping up from the pandemic. The audience will notice a lot of things there. As for me, I hope to get to know our audiences, to listen and learn, to explore ways of building relationships with them because that's how you grow interest. I see my role as reaching out to the community to build support.
AF: You're coming from a part of the Boston Public Library, an institution that is free and open to all, to a performing arts organization where accessibility is a big issue. Any thoughts on striking the right balance regarding ticket costs: the need to cover what can be considerable expenses without making prices prohibitive?
Chin: That's a really great question. We are committed to paying more attention to welcoming everybody. I'm also a board member of Boston Dance Alliance and it is doing a lot of work regarding artists with disabilities, giving them more of a voice and making them feel more welcome in performing spaces. So you're right — there are things we can think about in terms of lowering barriers for people, ways that we can be more helpful in assuring that anyone can get a ticket or enjoy a performance. Then there is the issue of doing more with program notes — the issue of  accessibility has a number of different aspects. That is complicated because GALive works with many different venues on that front. But if all of us keep talking, I'm sure things will continue to move in the right direction.
AF: The pandemic halted international touring acts, which meant that some of GALive's programming featured local artists who perform in international genres. That has not been a major programming focus in the past. Do you think we'll see more or less of that once live performances resume?
Chin: One of the things that this new structure allows will be to let Maure focus on programming. He will  be in the lead of anything in that area. But we have a long term theater at 585 Arts coming. Again Maure would have to speak to that issue, but from what I understand there will be a lot more programming in the future at all tiers of accessibility in terms of pricing and it will feature both local and international artists.
AF: To wrap up, do you have any other goals for the future of GALive that we didn't talk about?
Chin: I'm a big believer in audience engagement, in providing more ways in which the audience can understand artists and be enriched by the experience. It takes some doing because you have to make sure that the experience is true to the intent of the artists and what their culture represents. I do not want to impose our view on somebody else's creative expression. Global Arts Live does a great deal already, but I think there's always more to be done in expanding this area.
---
Over the past 15 years Noah Schaffer has written about otherwise unheralded musicians from the worlds of gospel, jazz, blues, Latin, African, reggae, Middle Eastern music, klezmer, polka, and far beyond. He has won over 10 awards from the New England Newspaper and Press Association.